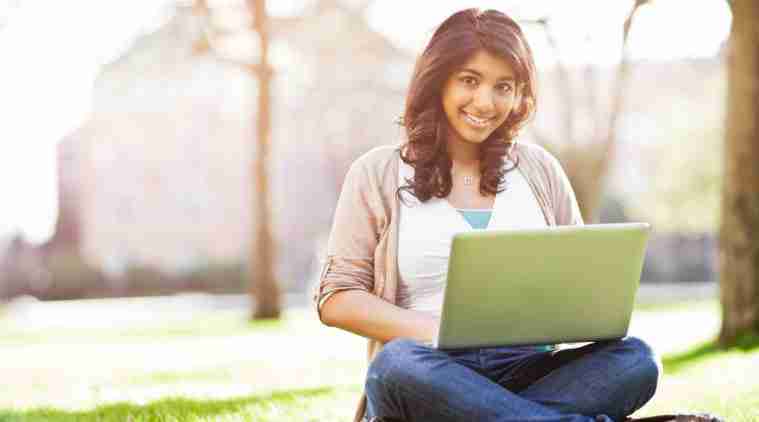 Today in the epoch of modernisation everyone tries to earn bread by their own. When it comes to the adults more often we find them struggling for their jobs and a secure payroll. Well, this era is so new that even students want to earn by themselves using their smart skills and work ethics. This is quite interesting to know that students have started to explore themselves and want to grow by their own, at least in their college times they want to save a bit amount for their pocket money.
We all think doing a job could be the most hectic thing as if one has to move out of his comfort zone and work hard to earn for their family. Moreover, when it comes to bachelors they all try to work from home without coming out of their quilts. What could be the job in which we just need to sit at home are earn? Are there such jobs where you need not go out and earn?
Yes, there are such jobs where you need to sit online and give your hours and earn for your hours! Here are 8 Legit Ways to Make Money Online For Students in India:
1. CONTENT WRITING OR FREELANCE WRITING
Freelance writing is one of the best ways to earn and learn. This could be the platform where one can use his/her writing skills to earn a good payroll. Initially, everyone finds this job difficult, but as you proceed with this job you will find this interesting and exciting.
Students who have a knack for writing and have a good grammar this would be a better option for them. As a scholar, you can discover writing jobs on various freelancing sites like isrgrajan.com etc. Most of the writing jobs incorporate writing articles, blog posts and copy for web pages some of them fixes a deadline for completion. To Join Isrg Rajan ("the website") you can see Earn Money Online by Writing Articles Online in India.
However, writing jobs are client specific!!
2. VIRTUAL ASSISTANCE JOBS
Most of the virtual assistant jobs do not entail secretarial or administrative qualities. College students can utilize their clerical and communication abilities to do virtual assistant jobs for people and businesses. They need not be extra fluent in their communication, but at least they must know how to speak properly and effectively. They are usually allowed to manage a particular sector which could be done online.
Payments for such jobs are based on working hours and working abilities. One can handle multiple clients managing the schedules. Fancy hands, virtualassistants.com are some sites where you can apply.
3. DATA ENTRY JOBS
If you own a laptop or PC this job comes out to be most productive and fruitful. You can sit ideally over your bed and complete this job. This job includes working on daily basis where you have to assemble all the details of the consumers/employees etc. in an excel sheet.
Now, why one will pay you for such a job? This is because no one in corporate sector want to waste time over such a thing where you just need to fill the entries. College students are generally preferred to do this work as they are free and know how to use their laptops efficiently. Moreover, this could be the best way to earn pocket money for any student. You can look for such websites on the Internet that offers data entry jobs, but be careful there are many scammers. The best way to avoid scammers is to keep them way specially the websites demand for the money or any security deposit. 
4. TRANSLATION JOBS
This job for those who are fluent in writing many languages or they know about different languages. If you are able to use different languages conveniently than you are able to do this work.
College students learning in states apart from their home state usually know two languages. Translation jobs are done to provide user to convert the content from one language to the other.
Fiverr one of the highly trusted company where you can find the genuine clients who pays in advance before you actually work for them.
5. SURVEYING ONLINE
The reviews are meant for deciding the ratings of particular area, college or anything. Surveying online allows the customers to get proper knowledge about the products. Students can sign up to different surveying applications and segregate the products differently. This requires lots of patience and research as you need to review multiple things. Sometimes this could be college, sometimes it could be product review.
Students prefer such jobs because this can even help them to research more over anything.
6. TUTORS HUB
You need to spend your hours for this job. As this will grant you the permission to control over a child to which you are going to mentor in anyway. You just need to have a Skype account for this and a proper Internet Connection. Being a tutor is not an easy task as you are going to be teacher for any student. Also, you will be going through a process called self-learning. This job is quite risky so hiring to these jobs are tough.
Tutor.com, tutorvista.com are some sites where you can use your teaching skills.
7. SELLING PRODUCTS ONLINE
This could be similar to OLX and Quicker where you can sell your items easily. You just need to contact dealers fix an amount and sell it. All negotiations are done online and you need not visit the places of dealers. You can create your own websites to sell your products like handmade cards, gifts, Jewellery etc.
eBay, Amazon are some of the sites you can be guided to start your own business.
8. SELL PROFESSIONAL SERVICES AND DESIGNS
In this work, you can sell your designs and concepts to different websites for which you are paid. There are many sites which you can find who are willing to buy your designs and works. You can sell your skills even like if you are able to design a website you can work as a website designer for any company.
themeforest and 99designs are one of the websites which deals with such types of jobs.
Making money online is utterly practicable for students. You just need to make sure that you are skilled in a field you are in search of a job. Earning is definitely concerned here, but learning is also kept as a priority.
By earning money online more, students can pay down their student loans, pay bills, save for buying an expensive gift, and achieve any other financial goal and even they can save this money as pocket money for them.