In the past few years, vocal performances have been enhanced with karaokes. Earlier, only live instrument playing was the way to add music to your vocals. Now, since karaoke is introduced, people prefer getting the original music of that song to be played behind when they are singing. Also if you aren't getting an instrumentalist for your song, karaokes do this for you. This is done through karaokes or instrumental mp3s or mp4s. It enhances the beauty of your vocals and can catch the attention of the audience as soon as the same tunes play. Instrumentals can be downloaded from various websites on the internet. There are many Karaoke apps also available on the app stores to facilitate you in singing.
While performing, classical Indian songs are quite preferred by singers. It has a few perks. Firstly, they grab the attention of the jury quite quickly and winning competitions becomes easier. Secondly, they have a challenging level of technicality, in the scales or rhythms. So if you hit that right, you quickly get a green light from the jury. Classical songs display your professionalism in the field of music because if you perform them well, it's clear that you are well aware of the basics and standards of singing. So given below are some Classical Indian popular songs to sing with a karaoke. You can try them and rock the show.
Best 13 Indian Classical Karaoke Instrumental songs and music to sing are:
1. Aaj Jaane ki zid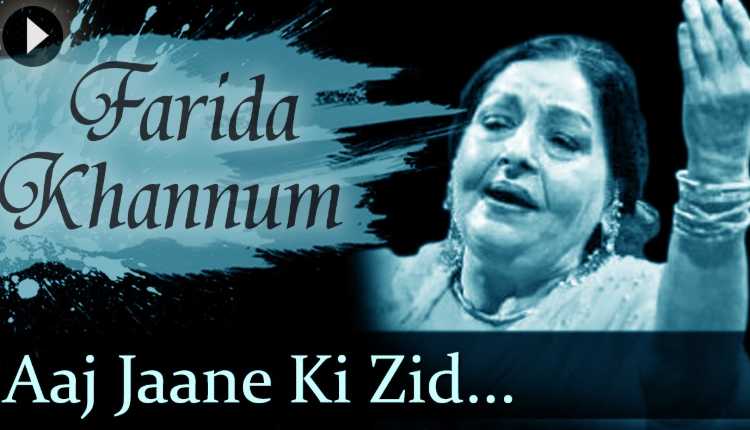 Aaj jaane ki zid naa Karo is a classical viral song and isn't Indian by origin but has a charming and classic touch. This has been brought up in many versions. It is is a Nazm written by a Pakistani poet Fayyaz Hashmi. Many singers presented their version of this song. It is available on all music platforms and has a grasping power that can attract your audience towards you. You can get its instrumentals or karaokes through YouTube and other karaoke specified platforms.
2. Aaiye Meherbaan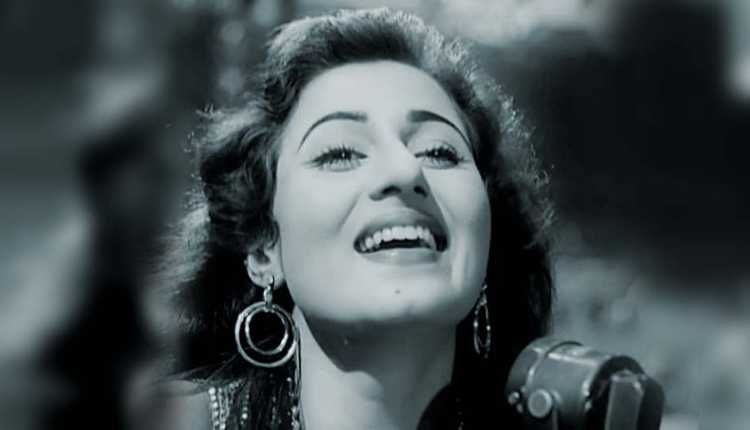 A sensual and beautiful song from the movie Howrah Bridge, Aaiye Meherbaan is almost six decades old. Initially sung by Asha Bhosle, this song has some problematic notes with a pinch of sensual touch. It requires enough musical knowledge to grab control of its notes. Song's instrumentals can be downloaded from all the leading karaoke platforms. Maybe, it can become tough to adjust your voice and pitch according to this song, but if you nail it right, the listeners are all yours.
3. Kaisi Paheli Zindagani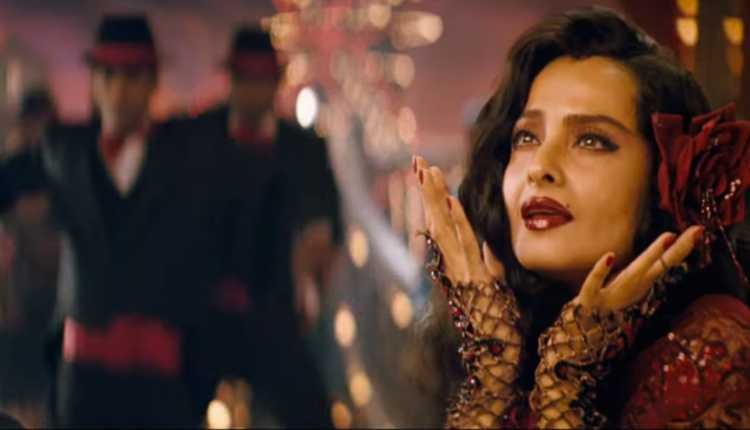 A beautiful Melody perfectly suitable for bold female voices, Kaisi Paheli Zindagani is originally from the movie Parineeta. Sunidhi Chauhan sang it. It is a melodious, delicate and cheerful song. The song is not too complicated and makes you sound graceful if sung well. This is perfect for singing in a pleasant environment, parties or shows because it is full of optimistic approach.
The original karaoke is available on all top websites and apps. It will be a spectacular performance if you pair the vocals with drumset and a piano.
4. Mere Mehboob Qayamat Hogi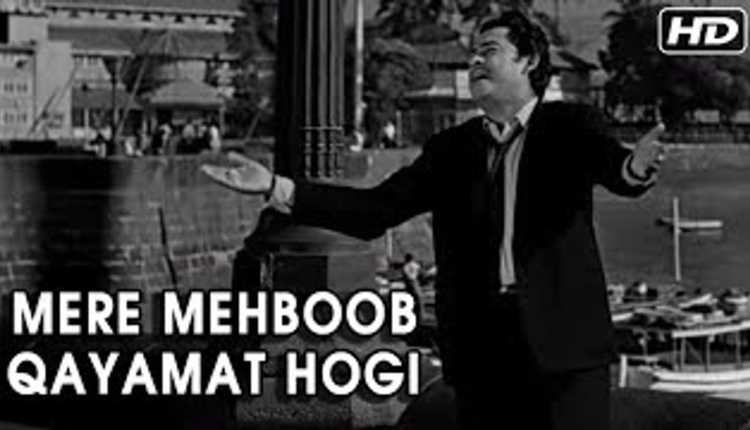 An old but gold evergreen by Kishore Kumar, ' Mere Mehboob ' will get you a happy audience even if you sing it today. It has been brought up in several versions to date, but initially, it is from the movie Mr X in Bombay. If you have a good command on your voice, this song is perfect for bringing up high decibels of hootings. There are a few sharp notes in the song which, if hit well, will make your performance a success. It is a beautiful song to perform anywhere you want. Just get its instrumentals and rock the show.
5. O mere Dil Ke Chain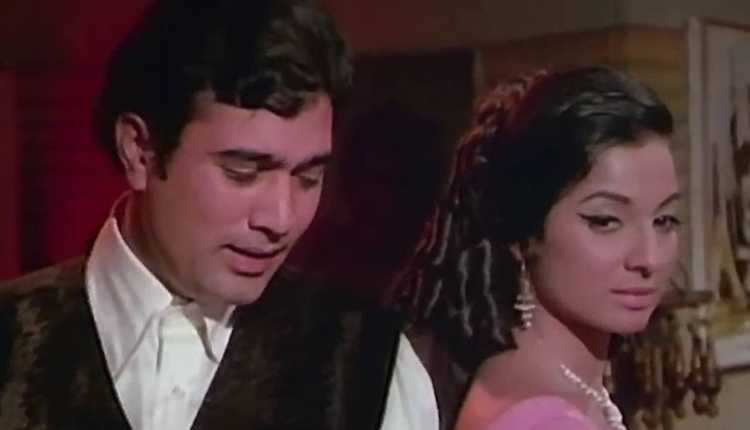 Another evergreen hit, O mere Dil Ke Chain suits both male and female voices. Many singers in their versions also sing this song, but its beauty hasn't faded yet. From the movie – Mere Jeevan Saathi and a Melody from the beautiful collection of Kishore Kumar, O Mere Dil Ke Chain is available as instrumentals and Karaokes. Sing it with a smile on your face and bring out the best version of this song yourself.
6. Chura Liya hai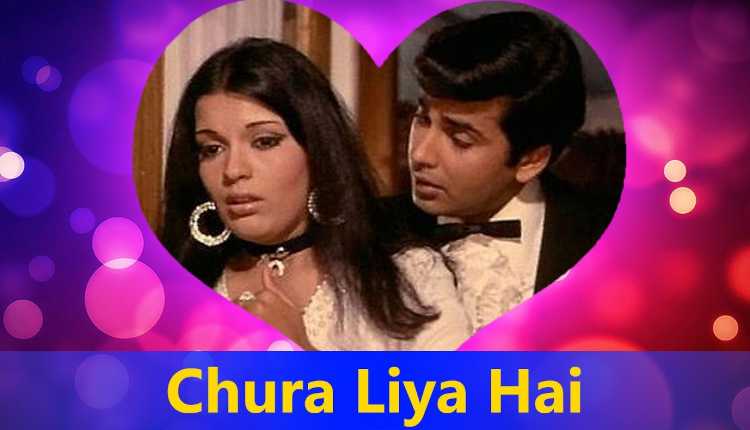 An Asha Bhosle and Mohammad Rafi hit, Chura Liya hai is an all-time Romantic Melody. The best part about ' Chura Liya hai ' is that it is one of the most beautiful songs to be sung in a duet. High pitch to low pitch notes, all are equally important in this song. You can either sing this with a single instrument or an amalgam of tools. Karaoke can be downloaded online. It is one of the most romantic tracks ever in the Bollywood playlists. The song is from the movie Yaadon ki Baarat, and the original music was by the splendid musician R.D Burman.
7. Pehla Nasha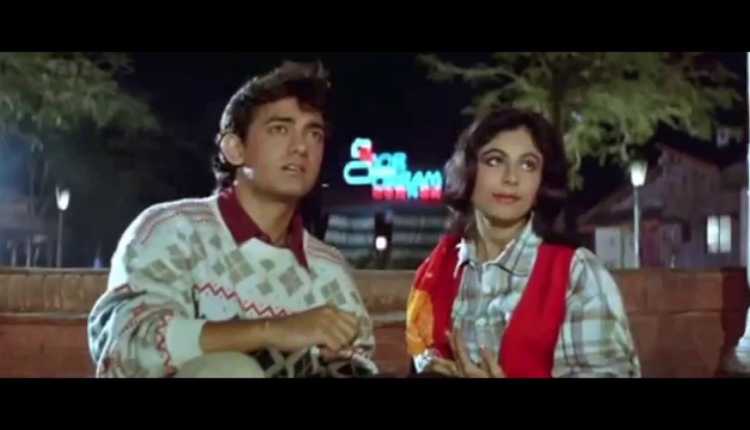 Pehla Nasha is also a beautiful romantic track in trend to date. Sung by Udit Narayan and Sadhna Sargam the song is truly amazing. The music of this song is the best part of this song. The introductory tune is recognised easily by everyone. This song is from the movie Jo Jeeta Wohi Sikander. This song has also been introduced in many newer versions by various singers. Famous singer Darshan Raval got a unique identity in the music industry through his version of Pehla Nasha Pehla khumaar. Instrumentals for this are available all over on the leading instrumental platforms.
8. Mohe Rang do Laal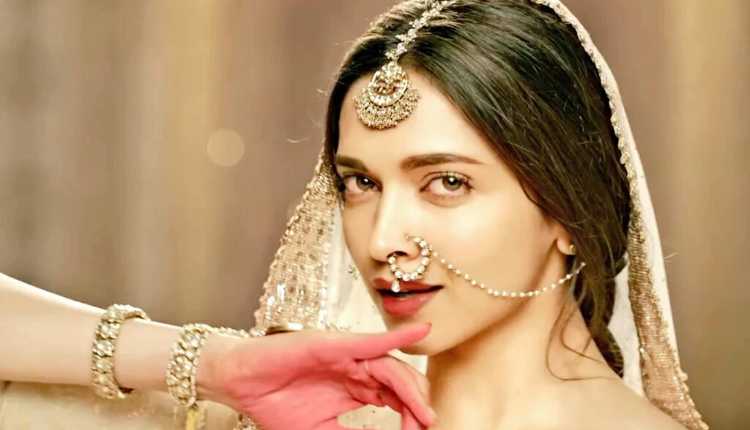 A song from the blockbuster "Bajirao Mastaani", Mohe Rang do Laal is a classical hit sung by Shreya Ghoshal and Pandit Birju Maharaj. The song was released in 2015 and is one of most beautiful traditional songs of the recent years. It needs a high level of musical knowledge to sing this track well. Song has a defined level of sur-taal. So to master this one, you need a good practice. Although instrumentals or karaoke is available on YouTube and other karaoke platforms.
9. Moh-Moh ke dhaage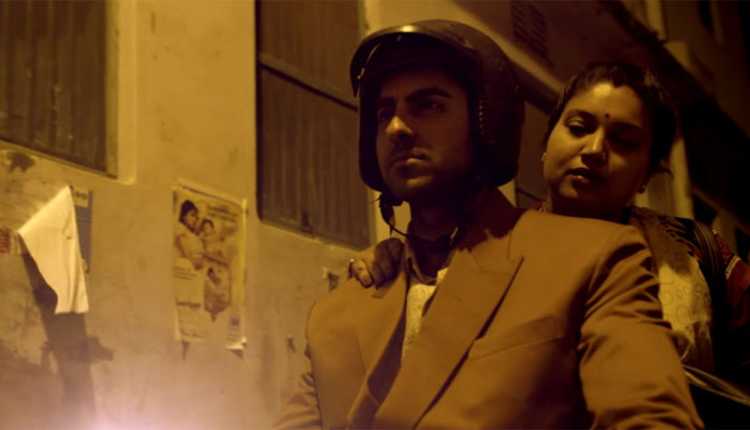 Moh Moh ke dhaage is a beautiful song from the movie 'Dum Laga Ke Haisha'.Monali Thakur and Papon initially sing the song. It also requires a lot of practice to make your voice box bring out the right notes for this song. The song is available as both a female and male version. So you can go for solo or duet according to your choice and convenience. Karaoke for this song can be downloaded online or sing it with the instruments playing live.
10. Tere Naina
A beautiful Melody from the superhit, 'My name is Khan', Tere Naina is a classical beauty. Sung by Shankar Mahadevan, Tere Naina is an excellent option for classical lovers. This song has a perfect blend of Raaga, Taal and sur like the classical songs usually have. If chosen, this song can easily display your versatility of classical singing. It also has enough stretches and Sargam in it. It sounds the best when paired with a tabla. Although you can also find it's karaoke online.
11. Jiya Dhadak Dhadak Jaye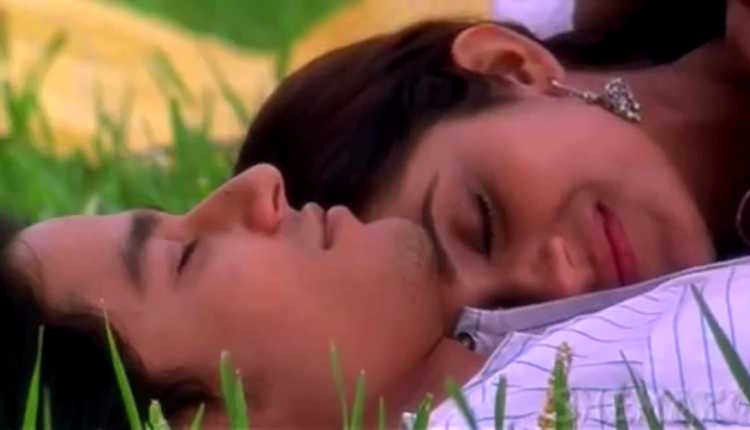 A sad Melody, Jiya Dhadak Dhadak Jaaye is sung by the impeccable singer Rahat Fateh Ali Khan. The song has an ideal base and a melancholy texture in the voice makes it a sentimental hit. Rahat Fateh Ali Khan with the confidence and boldness in his voice has set a new standard by giving his voice to this song. More modern versions have also been introduced for this song. It is from the movie Kalyug. Pitches need proper practice for this song to be done correctly. Karaoke for this is available online on almost every leading website. You can pair this with a tabla or ghatam as live instrumentals.
12. Sajde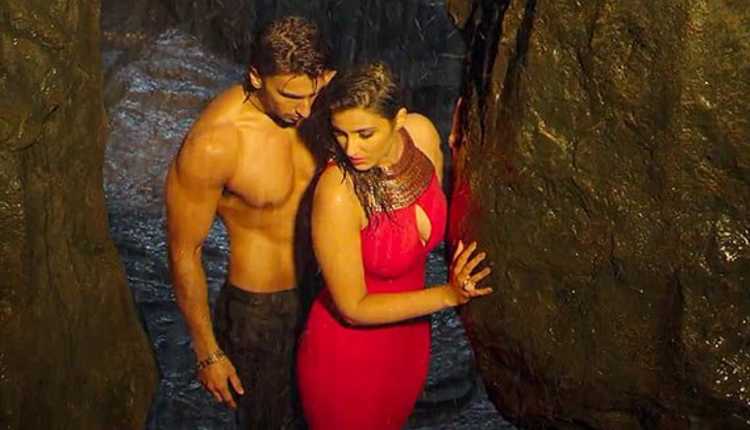 From the movie Kill Dil, Sajde Bichhawan ve is a beautiful song with even more beautiful lyrics. The lyrics for this song have been penned down by Gulzar. The song is an excellent option to sing as a duet. The song is initially in the voices of Arijit Singh and Nihira Joshi. With variations in the pitches, the best thing about this song is that no two paragraphs are sung on the same scale.
Karaoke for this song is also available on the web and karaoke apps. It's a beautiful and unique choice to sing this one.
13. Laal Ishq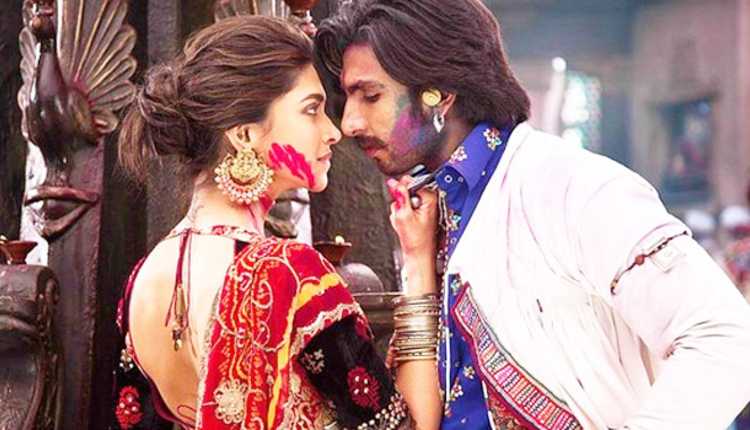 A glorious song Laal Ishq is from the movie 'Goliyon ki Raas Leela- Ram Leela'. The song is sung by the marvellous singer Arijit Singh. Music for this is simple, beautiful and classic. The music is by Sanjay Leela Bhansali, who is also the director of the movie. This song has the power to soothe ears and gives goosebumps at the same time as you sing it ideally well. There is a beautiful and wise use of words in the lyrics which make it even more royal.
These were few Classical Hindi songs to sing with a Karaoke or instrumentals. Classical songs are a bit tough and sophisticated in their structure. But once you reach the level of perfection in them, classical songs provide you with a power to conquer all the genres of music.