India is a cluster of heavens; do you want to taste it? Then, this is the right place you have come. Travelling is on everybody's bucket list as it enriches one's physical, mental, spiritual and social health. But, are you confused about where to start unravelling with your partners, friends and families, and then here is a list of places in India's heavenly places you should visit once in your lifetime in NAINITAL and ALMORA which is situated in the Kumaon region of Uttarakhand.
NAINITAL is an admired and famous hill station to visit among tourists with friends, family and partners. It lies in the Indian state of Uttrakhand, where one can experience a bit of heaven, and it is located at an altitude of approximately 2,084 meters above sea level. Nainital is a fantastic hill station which one should not miss.
Below mentioned are some of the top places in Nainital to visit for couples and friends:-
1. Naini Lake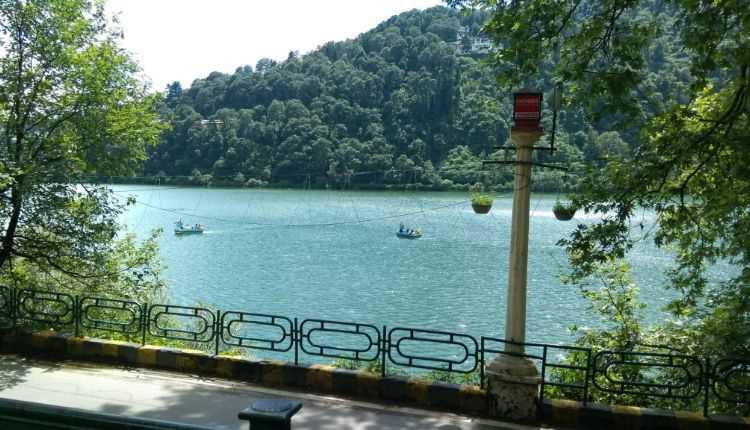 Naini Lake is a short form of Nainital Lake, an admired and popular tourist sport, especially for couples in Nainital. People visit to witness a picturesque environment with lots of greenery, beautiful lakes, and a peaceful and calm environment throughout the year. The mind-boggling view here can make you feel like being in heaven. The lake is in a crescent or kidney shape, and Naini Peak surrounds it on North West, Tiffin Point on the South West and snow-capped peaks on the north. One can witness hundreds of visitors here, especially at the time of sunrise and sunset. Boating facilities are also available for the visitors that can give you a feel of relaxation in the middle of the lake, close to the waters and nature.
Tickets– 120 INR for boating for two persons
Open and close timings-open on all the days, 6 am-6 pm
Things to do here- Picturesque environment, boating, picnic spot
2. St. John Wilderness Church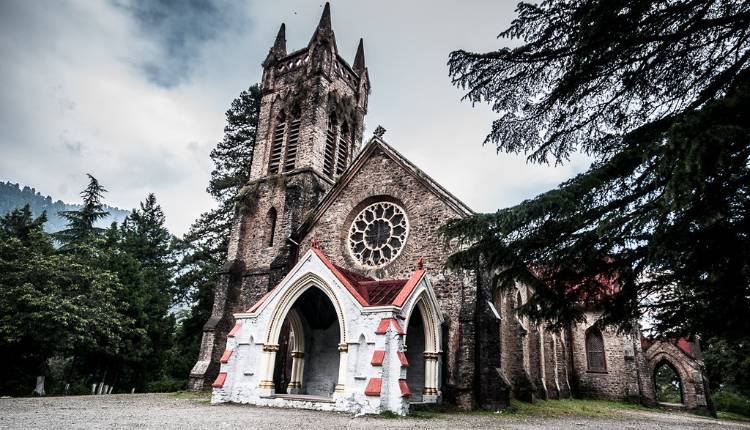 Built-in 1844, one can found this church adjacent to the high court of Uttrakhand Mallital, Nainital. It is one of the oldest and famous churches known in the country. Surrounded by dense forests and greenery can give you a proper glimpse of the wilderness of the hills. Perched atop the mountains amidst unique pine and deodar trees and the church gave you an incredible view of the building's old styles (neo-gothic style) along with beautiful tainted glass windows. One can found this church in a very hidden and serene location. And, the authority built it to honour landslides' victims in 1880. It is one of the calm, relaxing and peaceful places one should not miss visiting with their friends and family.
Tickets– There are no entry fees.
Open and close timings– open on all days (7 am-6:30 pm) and on weekends (9 am-6:30 pm).
Things to do here- Explore the greenery, different trees and visit the cemetery nearby.
3. Snow Viewpoint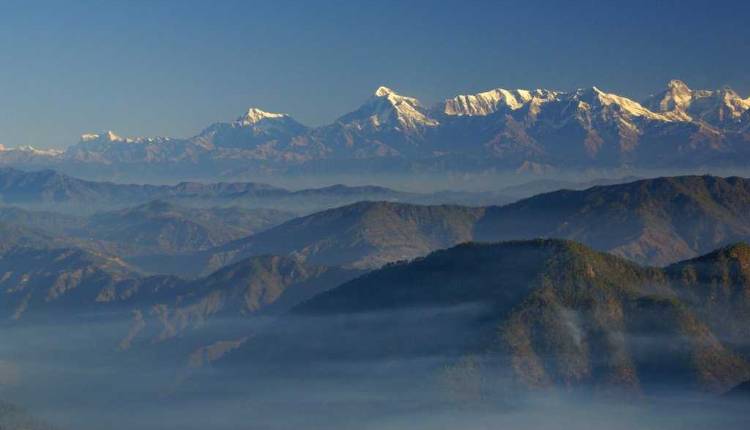 Lies at a dizzying altitude of 2270 meters, the snow viewpoint of Nainital are one of the fantastic and attractive tourist spots of the country. This place lies above sea level, and one can reach here by using a cable car to witness such a miraculous view. Here, one can witness an astounding view of the Himalayas draped in the snow (pure milky-white) and can see all the three peaks clearly- Nanda Devi, Nanda Kot and Trishul. This view can make you feel very close to nature, and you can have a bite of pure heaven. There are a pair of binocular which people can use to watch the stunning view of the place, and one can also found small temple housing the images of gods and goddesses. One can also witness the beautiful view of the whole town through a cable attached to the Mall road.
Tickets- No entry fees.
Open and close timings- open all days (10:30 am-5 pm) except Saturday.
Things to do here- Trekking, different activities, photos of Himalayan view.
4. Tiffin Top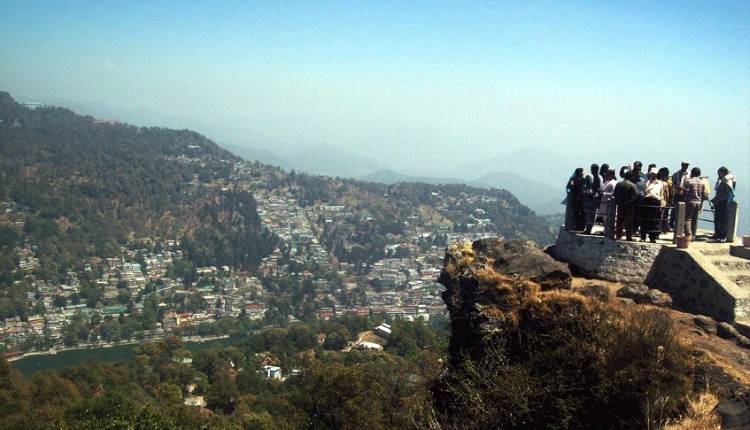 Known as a renowned tourist attraction in Nainital, Tiffin top is located in the Ayarpatta hills of Himachal Pradesh. It is also called Dorothy's seat as a painter who earlier sits here and paints at the spot is Dorothy Kellet on whose name, people know this place. It lies at an average elevation of 2292 meters above sea level. This place offers some mind-boggling and breathtaking views of the Himalayas, the whole town (Nainital) and surrounding hills. This place is famous among photographers for its serene, beautiful and picturesque environment. A fantastic attraction on this spot is adventure activities are conducted here as rock climbing and rappelling. This place also surrounds different type of trees as, oak, Cher, and deodar. 
Tickets- No entry fees. Charges for horse riding are INR 500.
Open and close timings- Open all the days.
Things to do here- Hiking, views of sunrise and sunset, horse riding.
5. G.B. Pant High Altitude Zoo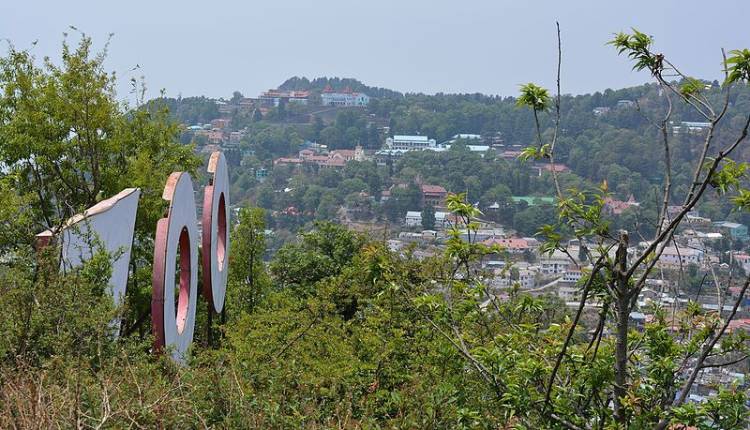 Built-in 1984, Pt. G.B. Pant high altitude zoo is located at an average elevation of 2100 meters above sea level. One can found this Nainital Zoo on the sher ka Danda Hills in Tallital, Nainital, spread over 4.6 hectares. The zoo is a home for several endangered and exotic animals, species and birds as snow leopard, Himalayan bear, Tibetan wolf, sambar, barking dear, royal Bengal tiger and many others. This place is a trendy tourists spot, especially for couples, friends and families and people come here in thousands throughout the year. During the winter season, the staff of the zoo covers the bird enclosures to keep them warm. The funds from entry fees are the funds through which The Nainital Zoo is managed and by the Bharat Ratna Pandit Govind Vallabh Pant High Altitude Zoo Management Society. 
Fees- 50 INR for adults and 20 INR for children.
Open and close timings- open daily (9:30 am-4:30 pm) except Monday.
Things to do here- Trekking explores different species and animals and capture them in your photographs.
ALMORA is a cantonment area in Uttrakhand, and it is very much famous for its picturesque environments and mind-boggling views. One can found this town on a ridge at the Kumaon Hills's southern edge of the Himalayan range. This town provides famous and remarkable places to visit with your family, friends and partners. Many people also celebrate their different occasions as, anniversary, birthday or honeymoon due to its romantic view.
Below mentioned are some of the top places in Almora to visit for couples and friends:-
1. Zero Point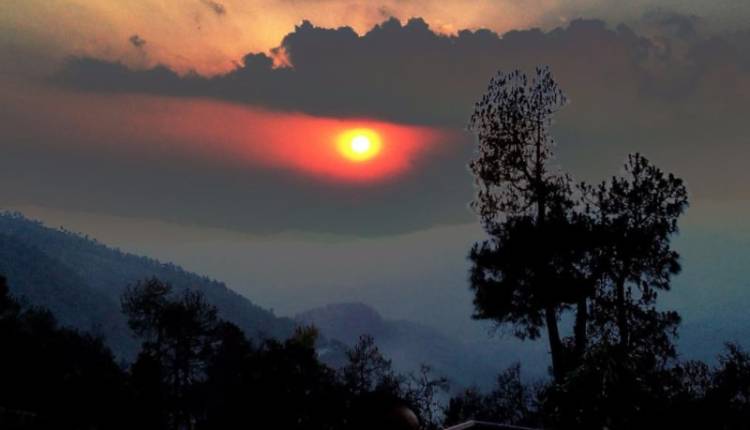 Known as the landmark of Almora Town, zero points is an admired place among tourists to experience the best view from the top of the hills. Here, one feels so close to mountains that you can easily touch the clouds and mountains with your bare hands. Zero-point provides you with a very calm, soothing and relaxing environment that will allure you and the area's greenery. This place is famous among families, friends, and couples who have the best of their times and have picnics together. Kedarnath, Shivling, Nanda Devi, and other revered Himalayan peaks stand in aplomb so that you can take pictures of them. This place also lets you hear birds chirping sounds, and you feel very close to it.
Fees- INR 150 per person and INR 250 for the vehicle.
Open and close timings- sunrise till sunset.
Things to do here- Trekking, hear the chirping of birds, use binoculars to spot the beauty of mountains.
2. Katarmal Sun Temple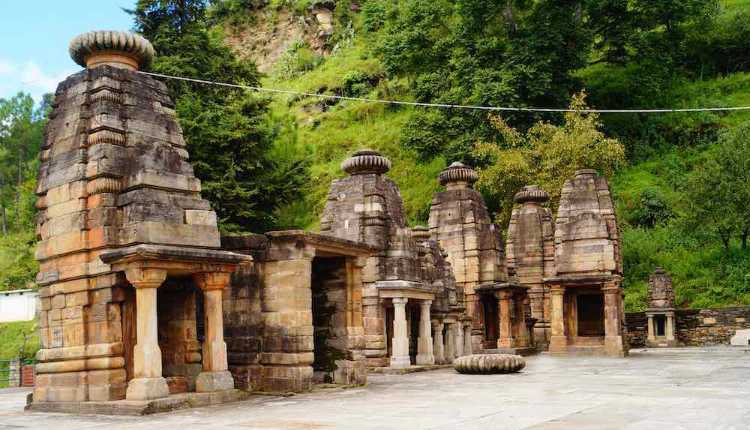 This place is very much famous among researchers and scholars especially. But, this rare beauty attracts every tourist from around the country and the world. There is a remote village Katarmal in Almora, located 7 km away from Almora, which holds this picturesque beauty of a small temple built by katyuri kings in the 9th century, which comes in the list of rare beauty of temples. Forty-four small and minor temples surround the main Katarmal temple, and this whole look is mind-boggling and worth visiting. If you love some aesthetic architecture, then this is the place you should not miss! These main and all small temples are also surrounded by greenery and incredible mountains and architecture. This temple is complex and once can have a beautiful view of the town from here.
Fees- No fees.
Open and close timings- 6 am-noon and 3 pm-7 pm.
Things to do here- Indulge in local favourites, trekking, have a fantastic city view (sunrise and sunset).
3. Kasar Devi Temple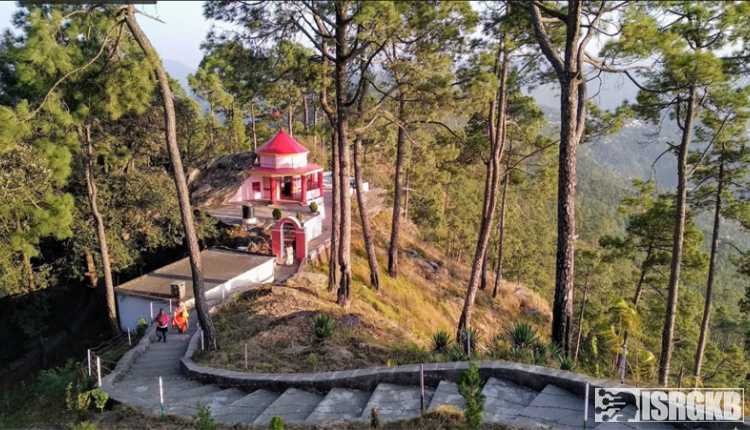 It is a hippie-cum-historic village near the town of Almora, which holds the beauty of Kasar Devi temple. This temple is the abode of the goddess Kasar Devi, and it is an ancient temple since the 2nd century. People in the town consider this temple a significant one. People visit this temple in thousands throughout the year, especially during the annual social festival which the villager temple authorities organize. The most exciting part of the festival is the 'Kasar Devi fair', which is like icing on the cake; due to this, tourists visit here in thousands throughout the year. Outside the village is Crank's very famous river, especially at the hippie movement in history. This Kasar Devi becomes very renowned among tourists when Swami Vivekananda visits it earlier, and another major attraction is the Crank's river just outside the temple.
Fees- No fees.
Open and close timings- 7 am-7 pm.
Things to do here- Visit during the annual festival, participate in the annual fair.
4. Deer Park
If you are a fauna loving person, then this is the place to be for you. It is a place which attracts thousands of tourists, especially nature and wildlife enthusiast. This place offers you a fantastic view of watching groups of deers flocking around here and there in the area and around the park's lush greenery. This park also allows visitors to protect other animals such as leopard, Himalayan black bear, and many others, along with different deers. It is one of the best places to visit for couples, family and friends where one can sit, chill, relax and have leisure time from their busy schedule amidst beautiful surroundings and lush greenery. One can found this beautiful greenery park at Narayan Tiwari dewai, about 3km from Almora. Here, one can also witness different types of trees, oak trees and others that add to their natural and cultural significance.
Fees- No fees.
Open and close timings- 10am-5pm.
Things to do here- Read the books, sit, and relax, enjoy the fantastic fauna and lush green grasses.
5. Nanda Devi Temple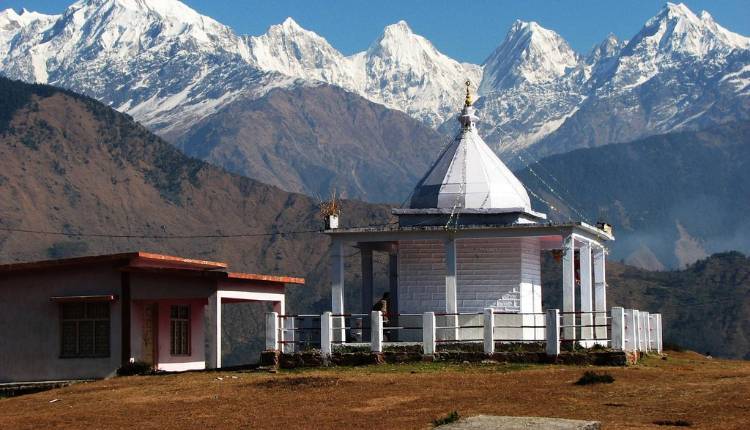 Another very prominent and admired tourist places and temples in Almora is the Nanda Devi temple, which one can found in the tranquil vistas of Kumaon. This temple is the abode of the goddess Nanda Devi, the reincarnation of Hindu goddess Durga. This place is located in the heart of the city, and also people call it the same. This temple attracts thousands of visitors throughout the year, and people worship this goddess very much as people consider her as the destroyer of evil. Many Hindu pilgrims visit this temple daily also to pay their offerings to the goddess. People think of this temple as a magnificent monument built earlier by different people with a unique stone and encircled by a wooden roof to protect the premise from any nature adversities. This temple is more than 1000-year old, so people come here to seek blessings from the goddess. It is a fantastic place to visit with your partners, family and friends.
Fees- No fees.
Open and close timings- 6am-10pm.
Things to do here- Attend the Nanda Devi Fair.