The Uttarakhand state holds religious virtue not only for the Indian but also for the westerns. Uttarakhand is world-renowned for its rich heritage, culture, and temples. Hindu ancient manuscripts, Vedas and Puranas have referred Uttarakhand as the home to many gods and goddesses and the reason it has been named the abode of gods. It will not be wrong to address Uttarakhand as the state of temples in India with more than 680 temples out of which 134 temples hold religious importance as per the Hindu scriptures.
In this article, we have mentioned the Top 11 Famous Hindu Temples in Uttarakhand situated in the Nanital and Almora of Kumaon division.
Naina Devi temple: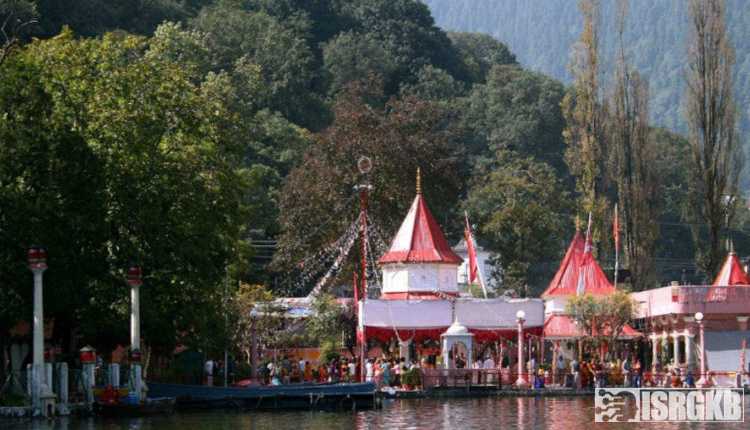 The Naina Devi temple is situated on the northern shore of Naini lake. The presiding goddess of the Temple is Maa Naina Devi symbolised by two Netras (eyes). Naina Devi is the deities of Mata Kali and Lord Ganesha. It is considered a Shakti Peeth of Maa Durga; you can reach the Temple either by boat or by just walking down the Thandi Sadak, lush green hills surround that, and dense forest of pine, oak and cedar.
The architecture of the Temple is modest and elegant. One can see glistening water that adds to the serenity of the place. It is one of the most famous temples in Nainital and a must-visit destination where you can experience endless spirituality.
Hanuman Garhi: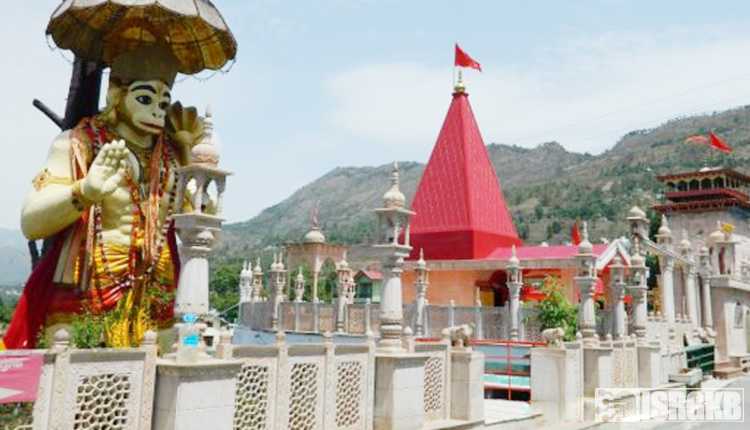 Hanuman Garhi is a marvellous temple about three kilometres from Nainital. It is a famous temple of Lord Hanumanji. One can witness the magnificent view of the sunset from here. This Temple is an attraction for tourists due to its spectacular architecture. It is believed that it was once resided by Lord Hanuman Ji. For religious-minded tourists and Hindu pilgrimage, Hanuman Garhi is one of the must-visit Hindu religious destinations. Shri Neem Karoli Baba established Hanuman Garhi, one of the greatest Hindu saints, considered an avatar of Lord Hanuman Ji, followed by Julia Roberts, Mark Zuckerberg and Apple founder Steve Jobs.
Ghorakhal Temple: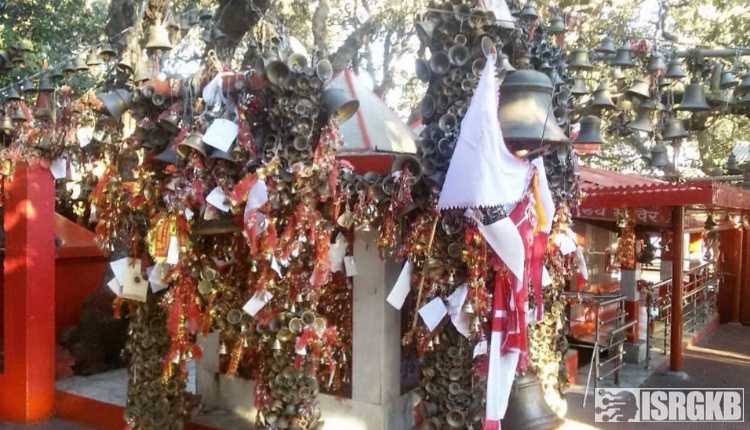 Ghorakhal is situated in the Nainital district of Uttarakhand at an altitude of about 2000 meters above sea level. Ghorakhal means 'a pond for water to horses'. It is a beautiful site with natural serenity and peace. One of the famous attractions in Ghorakhal is Golu Devta temple, known and recognised for the unique rituals performed here.
Garjiya temple: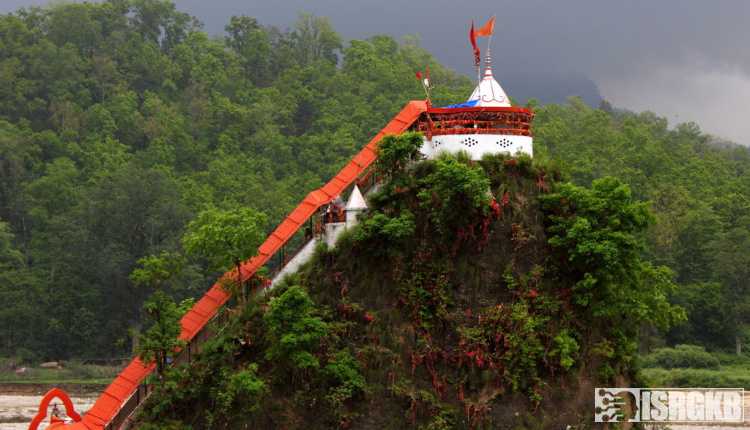 Garjiya temple is fourteen kilometres away from Ramnagar, Nainital District. This place has been named after Hindu goddesses "Garjiya Devi". It is built over a mammoth rock in the centre of river Kosi. Daily prayer is offered to the temple goddess who is believed to protect her followers from all bad omens. A unique belief of the locals residing here is that the Temple never submerged even during heavy floods, and is supposed to exist for years without being affected.
Kainchi Dham: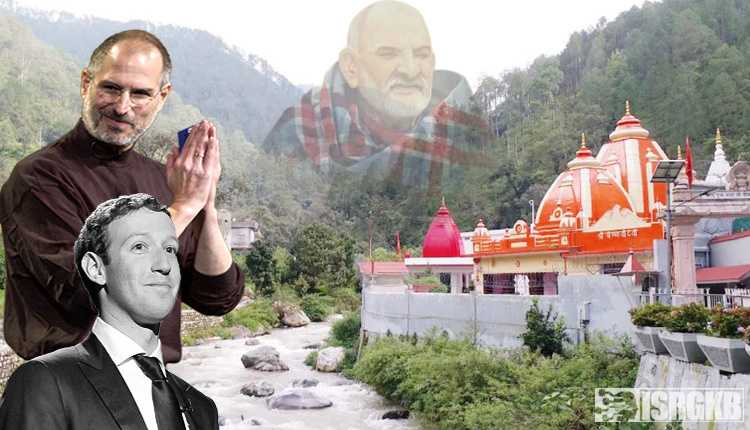 Shri Neem Karoli Baba, great Hindu Saint, founded and spent his life here at Kainchi Dham Asharam. Kainchi Dham named after the hairpin bends shaped like Kainchi (scissors) situated on the Nainital-Almora road. Apple founder, Steve Jobs visited Kainchi Dham 1970s, where he meditated here and in 2008, the founder of Facebook, Mark Zuckerberg, visited Kainchi Dham after being advised by Steve Jobs. Kainchi Dham is visited by lakhs of devotees every year, especially during its annual fair organised on 15th June.[1]
Pashan Devi temple:
Pashan Devi temple is one of the famous temples in Nainital which clasps a strong follower base. Pashan Devi is a representation of goddess Nav Durga. The Temple is a complete stone structure, and the deity is also worshipped in stone form. According to the devotees, a perpetual flame lit at the temple since it was built whereas clothes and sindoor devoted to the goddess at the shrine.
Nanda Devi: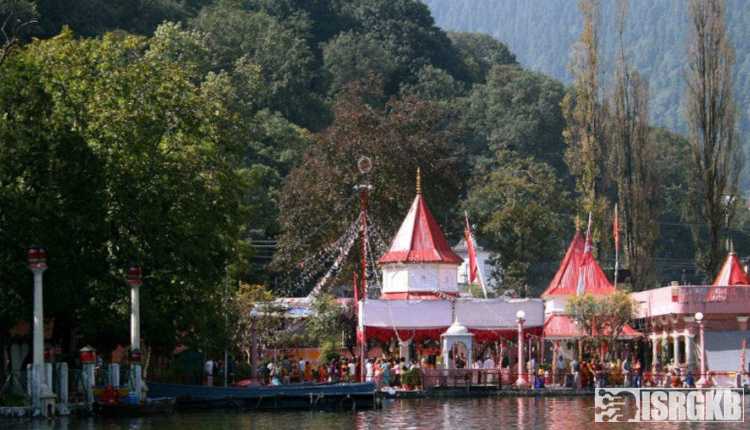 In the lookouts of Kumaon lies a holy shrine of Nanda Devi, a manifestation of the Hindu goddess Durga. This holy shrine is located in Almora city and is one of the best temples in Almora. Nanda Devi is considered to be the 'destroyer of evil'.
Kasar Devi: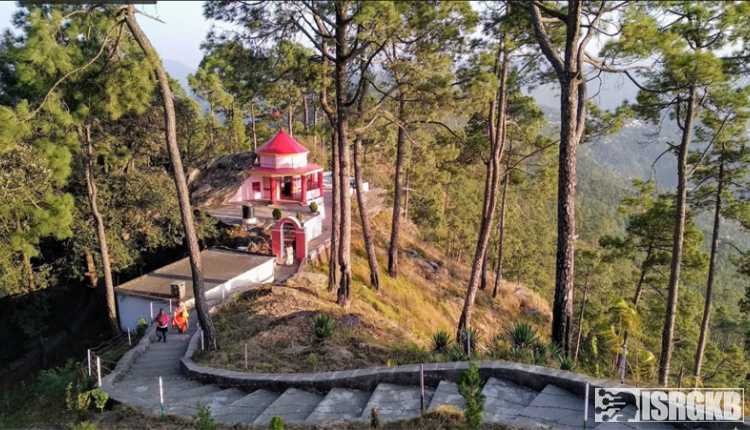 Kasar Devi is a village and a temple situated near Almora. After a Hindu goddess, the village has been named Kasar Devi it is a famous temple in Almora. Swami Vivekananda, one of the world-renowned Hindu monk and a great social reformer, visited Kasar Devi in the 1890s. The Temple hosts the annual "Kesar Devi fair" on Kartik Poornima lies between November to December.
Mukteshwar Dham Temple: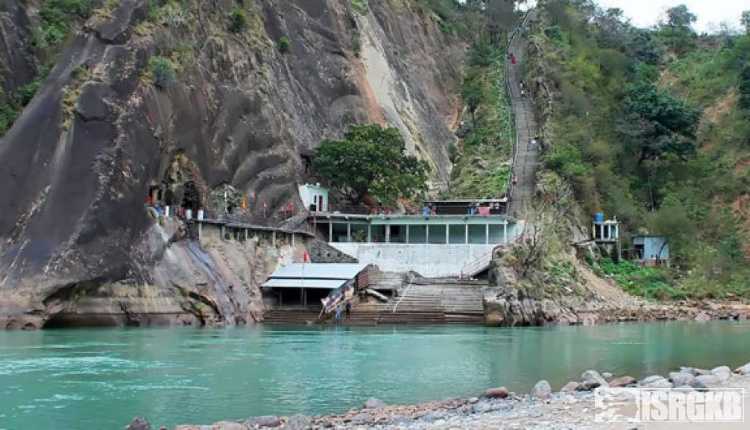 Mukteshwar Dham temple is a famous temple situated in Mukteshwar village at the top of Hills of Nainital district. This place offers extraordinary views of the Himalayas, the best time to visit Mukteshwar Dham temple is winters as you can witness beautiful snowfall and snow view. The Temple is about 350 years old, where the idol of Lord Shiva is worshipped here.
Jageshwar Dham: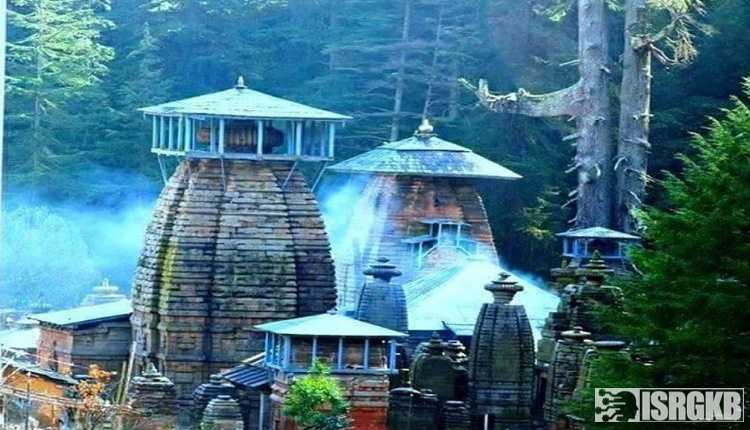 Jageshwar Dham is a mesmerising place to visit. It is surrounded by trees of deodar that makes it off the beaten track kind of a destination. It is also a meditation centre due to a calm, fresh and peaceful environment. Jageshwar Dham itself consists of over 100 temples, which adds to the beauty of the place. Also, read Best Yoga Ashrams in India for meditation and Spiritual Awakening.
Chitai Temple: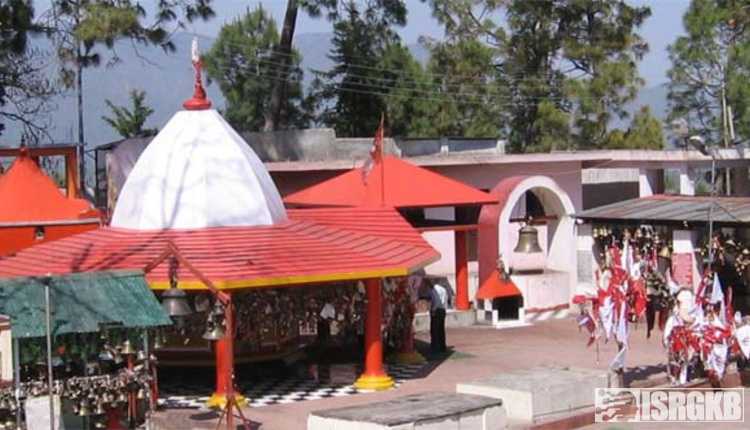 Chitai temple is one of the best temples among the various temples of Lord Golu Devta, who is regarded as the God of Justice, and an avatar of Lord Shiva. White cloth, white shawl and pagri offered to the god, Golu Devta while worshipping where the devotees from far-flung areas worship Golu Devta.
These were the best temples to visit in Nainital and Almora. The best time to visit these temples of the summer season is to give relief from the heat but carry some warm clothes as the weather may change to frigid unpredictably.