Bullet Journal – A hub house of your all ideas, aspirations, goals, everyday tasks. 
Have you ever felt that you've rendered into a tangled mess? that you have lost the power over your daily tasks and you end up running into a deadline?
Taking heed of your day, week, month and even year can be very easy by giving some minutes of your day to a book with a pen. 
Bullet Journals are breaking the way and carving perfection in their wake as they are the ultimate books that keep you organised and in check with your goals and routines. Bullet Journalling is one of the most creative ways to make everyday worth and every second count also it doesn't have to be just about your everyday tasks and goals it is one stop to improve all your creativity, discipline, determination.
What is a Bullet Journal?
A bullet journal doesn't really have to be a hardbound or dotted paged journal, it can even be a simple note-book, as a journal is also known as a record and it doesn't have to be expensive as it is to be maintained regularly and should be easy to carry around or taken with, So Chuck all your thoughts that you need to have an expensive journal as organizing doesn't need money wasting it needs time and determination.
What supplies are needed to set up a Bullet Journal?
A book and a Pen. That's all you need. though if you do need to Personalize your journal then you can use various kinds of pens, markers, felt-tipped pens, highlighters and many more. Some influencers use a variety of techniques and over the top creativity as it makes their journals pop, and appear more personalized. However, your journal is your personal book so it depends on the fact that how much time are you going to put it decorating or maintaining it.
What is the purpose of a Bullet Journal?
The purpose of the bullet journal is fairly simple. its a personalized way to jot down your everyday tasks so that it makes it easy to keep track of everything ranging from normal events to everyday tasks to keeping tracks of your habits and even intensive planning of events.
So let's get the supplies and Set up your bullet journal!
Setting up your Journal doesn't have to be sticks and stones, it's divided into simple steps and you can choose which settles as the best for you.
Setting up a journal has some basic and core fundamental ideas that include spreads of monthly logs and weekly logs, trackers, key and different fun pages to keep journalling easy and boredom-free.
Numbering And Index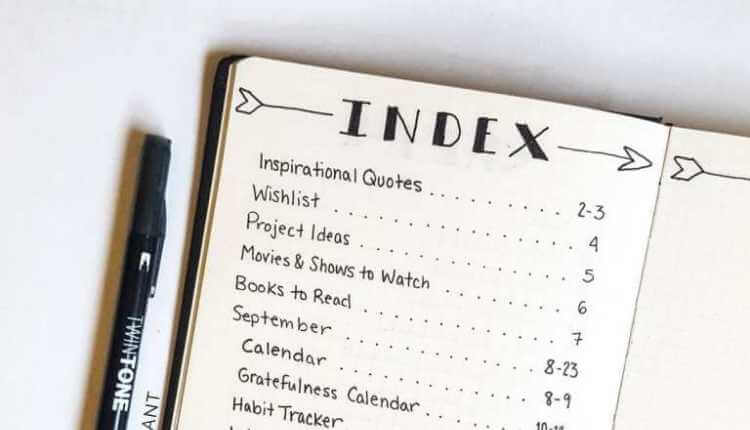 The first thing that you can do is number your pages and make an index as it would be easier to get to your trackers and blogs and spreads. It's like a normal index that we used to make in school that consists of simply two columns.
Key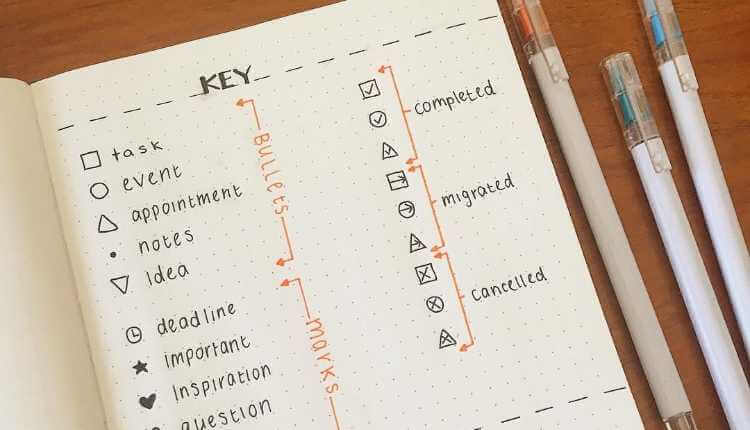 A Key is a symbolization chart which makes it easy to label tasks or appointments with fun symbols and it also saves a lot of time. a Key is one of the most important features.
Key Hack – Using a small card and taping it to the inside of the cover of your journal so it looks like a flap ca make it easy to access your key and you won't have to flip to the starting of the book to get the appropriate symbols.
Future Log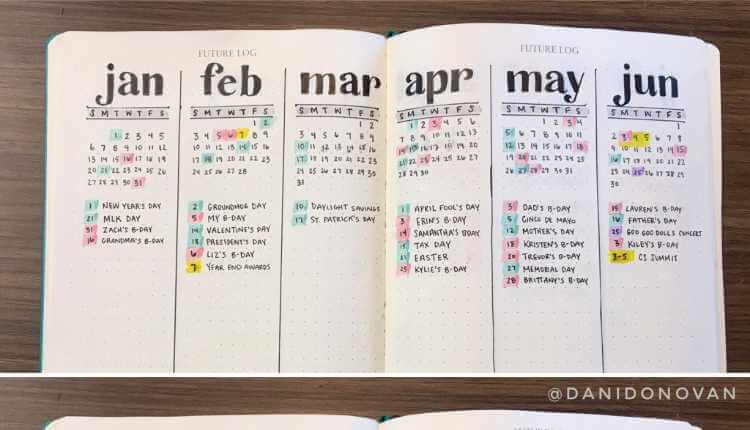 The future log is usually a spread which has all the months, like a mini calendar and it can be used to keep track of birthdays etc. This log is optional as most people start with monthly logs and month spreads followed by daily logs and tracker spreads.
Monthly Log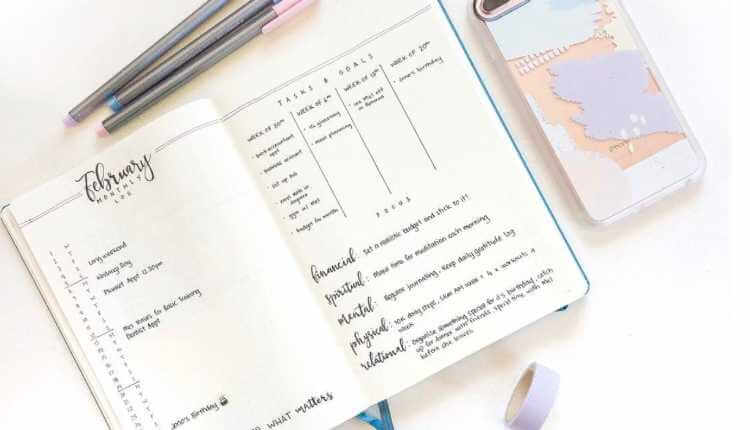 Monthly log is a spread which contains a quick view of the month with mostly the same purposes as the Yearly log or Future log. In a monthly log, you can keep a different column for important dates and tasks you can create themes for your months as per the months entailed like spring etc.
Weekly Log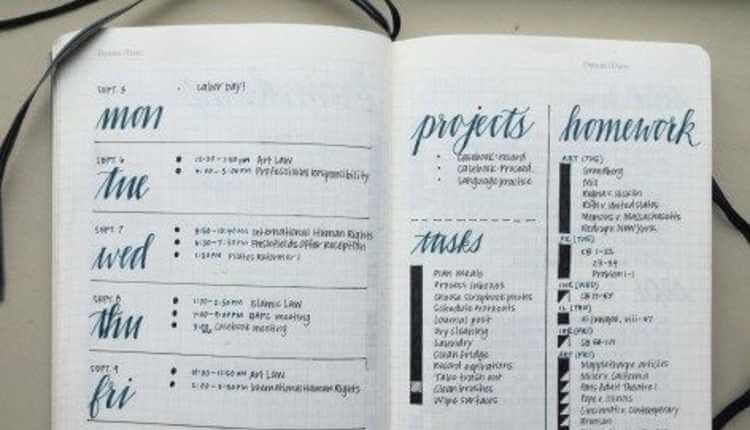 A Weekly log has a spread with columns for days from Monday to Sunday as per week. a weekly log doesn't have to be only one. you can create a log for every week depending on your requirements.
The things that you can add in your bullet journal for weekly overview are:
Daily to-dos
Daily goals
Daily meals
Appointments
Morning Routines
Important reminders
Weekly chores
Weekly tasks
Daily Log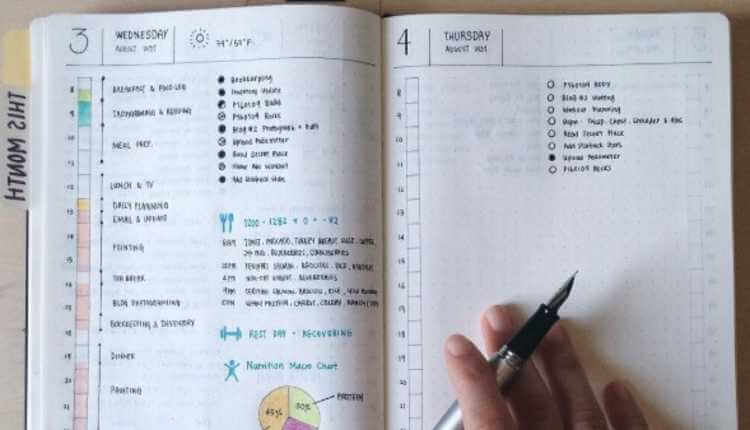 This log is for specific days individually, basically one day on two pages with different sections for a different event, the daily log is a detailed panning page of your entire day, you can plan according to your satisfaction.
Brain Dump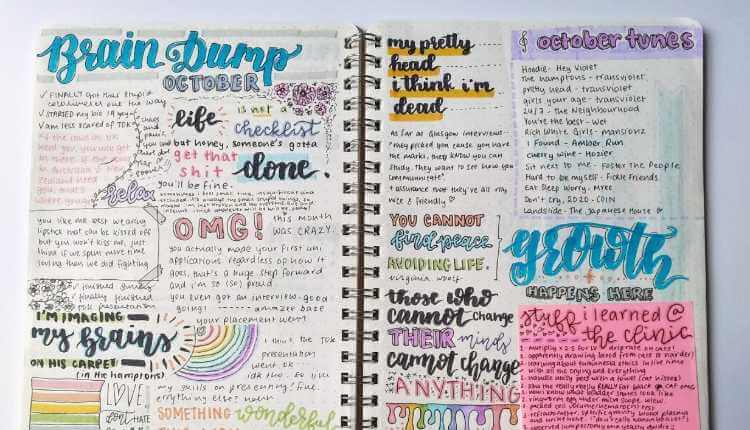 Brain Dump page is optional but it's usually very effective. This page is dedicated to housing random thoughts if you're at a mental bock and in need of an idea.
Creative Spreads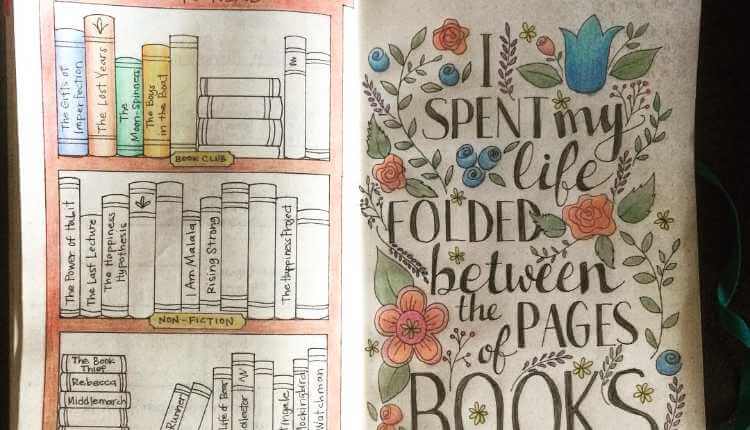 These are normally pages that you write or decorate with Inspirational quotes or illustrations, maybe cut-outs etc.
Trackers:
Trackers as the name itself suggest tracks your habits. there are several trackers that go with your habits such as:
Habit Trackers: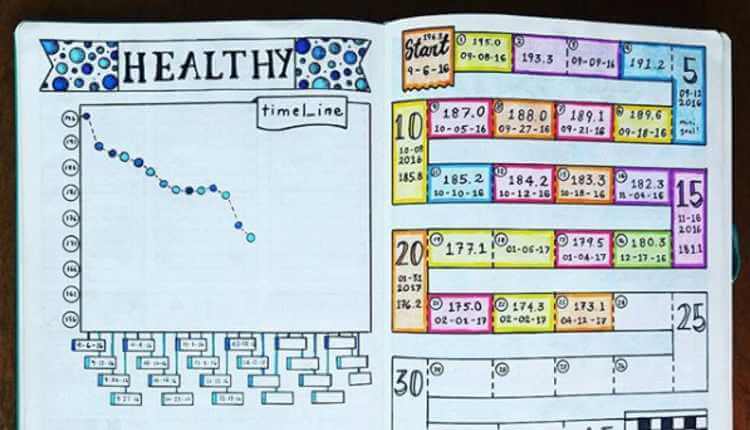 Habit trackers track your habits which you decide to take up for a month. e.g. Reading an hour before bed, etc.
Hydration Tracker:
You can keep tracker of your hydration habits as well.
Study Tracker: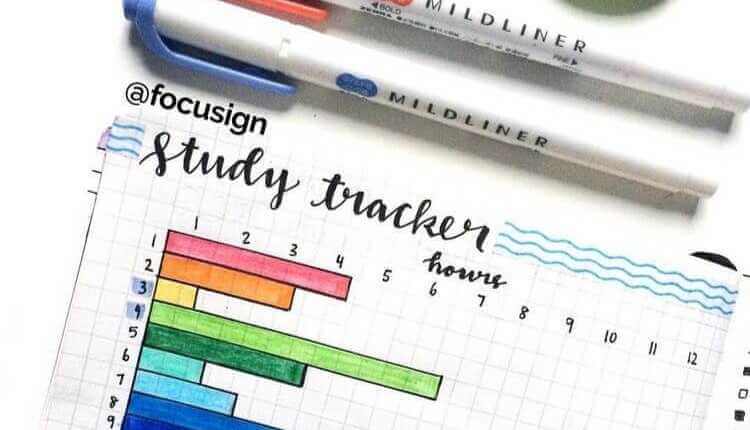 You can keep the track to your subjects and the hours you want to allot to those subjects
Sleep Tracker: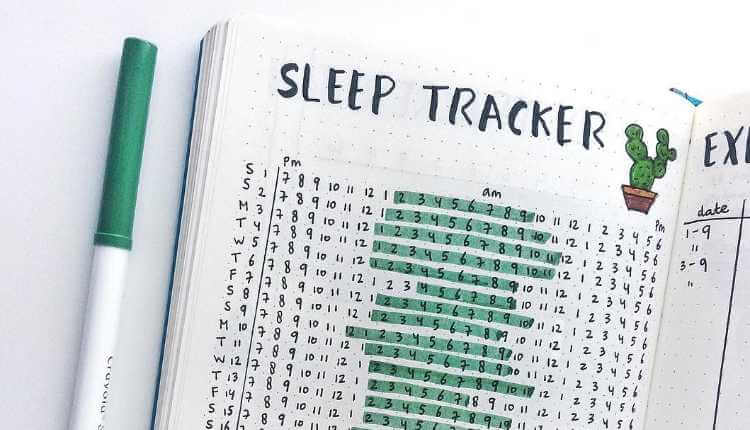 Sleep trackers help you keep your sleep in check so that you're getting enough sleep.
Workout/Health Tracker:
Keeping your health in check by working out and keeping track of the calories as well, there's nothing you can achieve with a little planning!
Financial Tracker: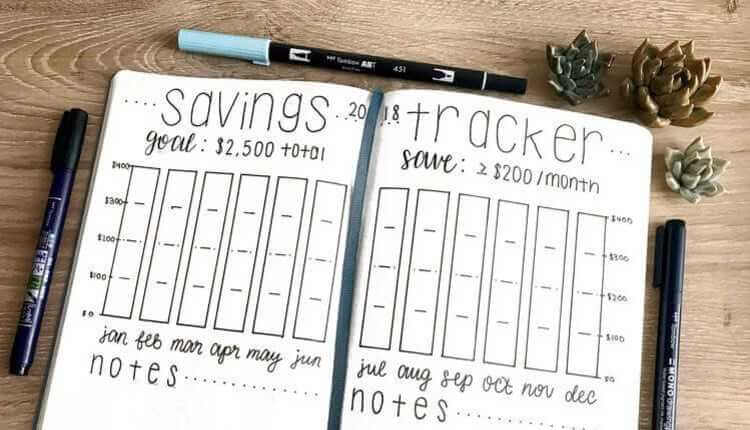 Managing those personal dimes to get that bad you saw in a store window!
Movie Trackers: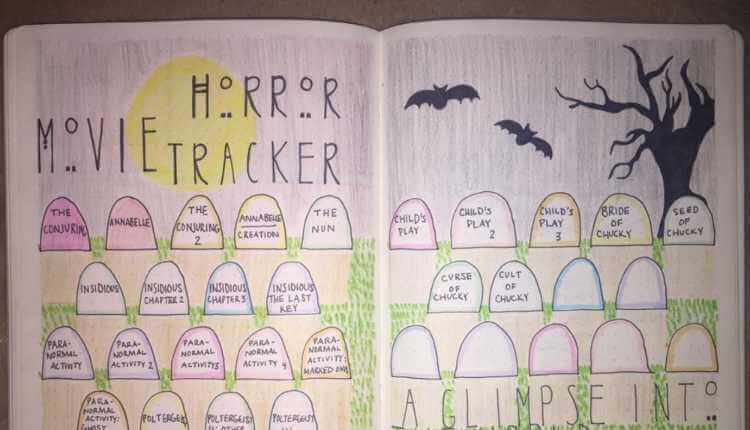 Movie trackers are currently in fashion as they're fun to do.
Extras: There can be as many trackers as you want.
Some extra bullet journal page ideas:
Bullet Journal Page Ideas:
Chores list – A chores list can help you keep your house clean on a weekly basis.
About me – This is a fun activity which you can do and make it as creative as you want.
Supply list – If you're thinking of reconstructing or anything, A supply list is what you need as in not to forget something important.
Weekly grocery list – A simple list to get groceries and not missing something, is also cost-effective and helps in savings.
Snack list – A list that helps to watch what you eat and get the only necessary snacks that you want.
Movies to watch – Jot down any movie you have a wish to watch and cross it out!
There Can be bucket lists and payment lists as well, after all, planning your life shouldn't have to be hectic, use the ultimate power of lists!
Books to read 
Places to go
Car maintenance dates
Life milestones 
Bill payments
Wish list
A to-do list
A goals list
A birthday's list
Contacts list
Passwords list
These were some basic Bullet journalling ideas, planning your life has never been so easy. Get a book and plan away! Bullet Journals are the imaginations and sky is your limit!