Adults ram a lot about the disadvantage of modern gadgets like mobile, computer, internet and laptop. It is partly true because not a lot of students know how to properly use these gadgets. They play games, use social networking sites and troll others. Instruments which were made to improve our life became a major method of procrastinating. But not for long! With these android apps, you can get help with your studies and like the coolie who cracked UPSC, become successful in life.
Wait-you are saying you do not know the recent tale of station porter who cracked UPSC by using free wifi on the station? Sreenath KA cracked the civil service exam of Kerala Public Service Commission doing just that.
So now that you have an inspiration, let us get on with the article!
1. Flashnotes
For the poor students, flashnotes not only helps you with notes but also pays you. Say for example, you have previous year notes with which you do not have any idea what to do. Fear not for the Flashnotes is here. Flashnote is an app which allows you to buy and sell notes. It pays you for selling your notes and you pay it in case you want to buy any sort of note. For this you need to create an account after which you can upload as many notes as you want to. The price depends on you. Other students can browse through the website. They have the option to filter product by course or subject.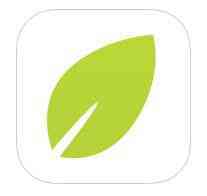 2. Khan Academy
It is an app for both teachers and students. Khan Academy covers a wide range of topics from language to mathematics, science to commerce and even arts! There is no page left upturned on this app. It is an extension of Khan Academy's website. It is known to be a non-profit, open source educative app with an "aim to change education for better by providing free web class education for anyone, anywhere".
Khan Academy provides video lessons on all sorts of topic. You can either stream them or download for later viewing.

3. Evernote
There is an option to use OneNote but the advantage of Evernote is its syncing feature. You can sync several gadgets with this app to read and edit at your convenience. It uses range from planning your lessons, making digital notes which look exactly like handwritten one, organize stuff, take notes, capture photos and scans, create to-do list, mind maps (read our article on how to create mind maps), record voices, create reminders etc. All of it well organized under the roof of a single app!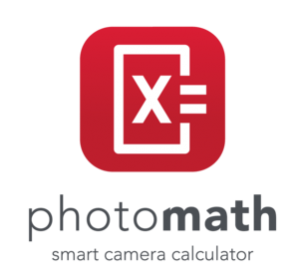 5. Photomath
Photomath is a mobile application which makes adult say, "wish we had it in our time". The developers describe it as a smart camera calculator. It utilizes a phone's camera to do mathematical equations and showcases step-by-step solution on the screen. The thing with this app is that unlike other apps of same sort, it also recognizes handwriting!

6. WolframAlpha
First there is a search engine and then there is an answer engine. The answer to all your school or college question is Wolframalpha. According to the developers, the main aim is to "make all systematic knowledge immediately computable and accessible to everyone". Wolframalpha is an info tool, used to deliver answers. The answers are calculated from data collected through all the info related to your certain question. Kids can learn anything and everything as the app covers a huge amount of subjects. All the while they learn to ask the right questions.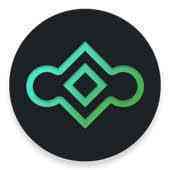 7. Orphic
Oprhic is an app to learn new, unfamiliar words. You might not use these in day to day conversation but it is fun. Especially when you want to appear a snob or behave as pretentiously. The app provides the word, meaning, sentence, IPA pronunciation and a recording of the said word. You can save these words to your favorites as well as share them with others. The app is regularly being updated with cool new words so be on a look out!

8. Quizlet
With Quizlet as an app, you can quiz yourself, as the name suggest. Search through an online database where users create and use various flashcards on innumerable topics. Be it to prepare for JLPT, NEET, SAT or anything you can think of. The only disadvantage with this app is how there might be a lot of useless flashcards which do not serve much purpose. Otherwise the app is great for reviewing flashcards where students can use others' flashcards or create their own.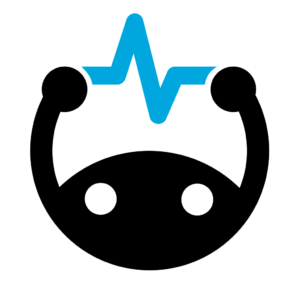 9. Brainscape
According to the developers of Brainscape, the app helps you with your learning speed. It uses flashcard, repetition and colors to help you learn a certain topic. The app allows you to rate how well you know a certain topic, according to which it determines the right time to give you a quiz. Creating account is free so is creating your own flashcards, sharing them using user generated flashcards. Although subscription to this app gives you unlimited access to premium content, gives you the feature of bookmarking, browsing, card reversibility and no ads.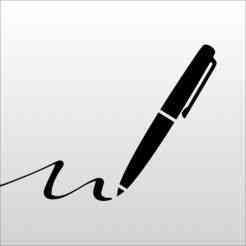 10. INKredible
An amazing alternative to IOS's Notablity. INKredible, according to its page, has a single mission: to create outstanding writing experience on tablet. The app is distraction free with no visible UI controls or buttons. Just a white paper to write on. It has its own automatic palm and wrist rejection control which makes it almost as good as writing on paper. The app claims it can make your handwriting look far more good than on paper in any resolution, print. For those who complain about complex how to direction, the app comes with video guide on how to use it. Unfortunately, as of now the only stylus it supports is S Pen on Samsung.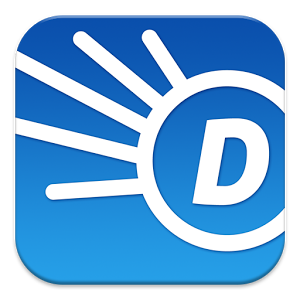 10. Dictionary.com App
It is an app brought to you by the overwhelmingly famous dictionary.com. The app, too, is exceptionally famous. According to users, the app is more than just a dictionary. With words, definitions, synonyms, antonyms, audio search and pronunciation, it is an exceptional aid in games like Hang Man and Scrabble. And not to forget, English compositions.