Jump to:
1. Bombay Dhaba
If you love to hangout late night, then this place is best for you.Bombay Dhaba offers tastiest food and best service to their customers. The place does offer alcohol as well as sheesha. Ambience is great and spacious.Overall this place is good to hangout for parties and gatherings.Some days you will have to wait for your turn,as it is crowded and prebooked. If you are okay with the budget then this place is serving delicious dishes, though the cost is bit high. Otherwise it is perfect wine and dine place.
LOCATION- Mumbai Nashik road,Diva Anjur Bhiwandi,Thane.
This place serves Chinese, Indian ,veg as well as non-veg dishes.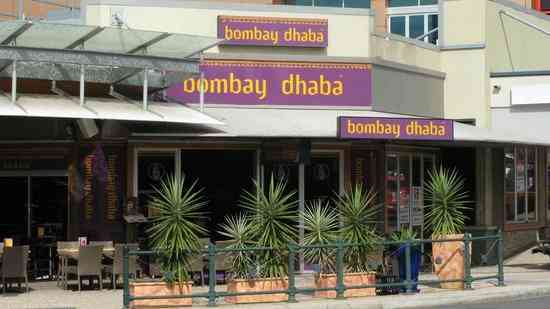 2. Persian Darbar
It is the best place for people who is fond of mughlai food, it also offers other cuisines like Chinese, Indian. Contemporary decor just attracts the customers. Service is good also the food is affordable. Taste is also good. Persian Darbar offers Veg as well as Non veg dishes. If you are planning to visit the place, make sure to taste Biryani and Khapsa.
LOCATION- 5, Alexander Terrace, Dr BA Road, Byculla East, Mumbai
Persian Darbar serves North Indian, Chinese, Mughlai, and Multi cuisine.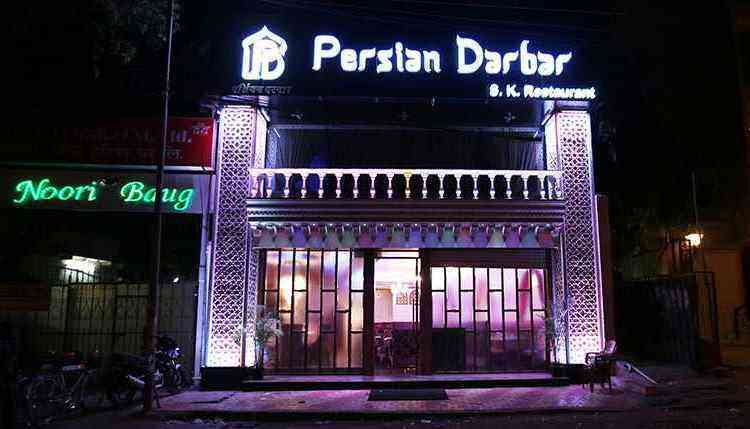 3. Bademiya
This Mughlai Restaurant serves the best mughlai dishes. Price here is bit high. But if you are planning to visit the place then make sure to taste chicken seekh kebabs.
Service is bit slow also sometimes ambience might not be likely but you will surely love the seekh kebabs.
LOCATION- Tulloch Road, Behind Hotel Taj Mahal, Apollo Bandra, Collaba, Mumbai.
Timings- 12 p.m to 3 p.m. (Open all week days.)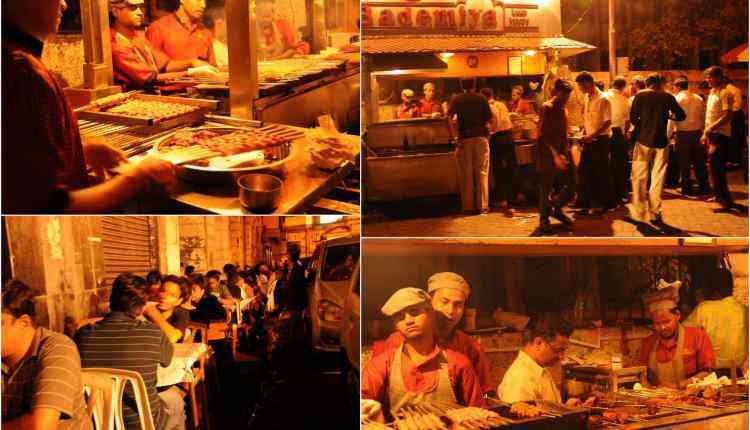 4. Sardar Pav bhaji
It is one of the best recommendation, you will surely love the butter and cheese Pav bhaji . It is surely full of butter and cheese. Taste is good, there is no addition of artificial food color, everything used is pure. The place is good for the taste service sometimes is slow during peek hours. It has quite Que in evening. This place draws attention with delicious smell. It offers so many varieties in paw bhaji, so if you are fond of it, make sure to visit it.
LOCATION- 166 A, 166 B Tardeo Road, Mumbai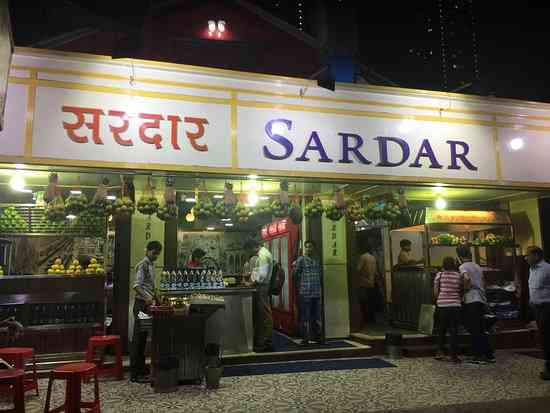 5. Leopold Cafe
It is the popular cafe bar, located at Colaba. Interior is quite basic yet cool. One can visit this place with family or friends. Staff and service here is good. Some most recommended dishes are Leopold Chicken, Veg Pasta, Prawn chilli. Leopold bar and cafe do serves alcohol but make sure to take your age proof along if you are planning for booze night.
LOCATION- Opp. Olympia Coffee House, Shahid Bhagat Singh Road, Colaba Causeway, Mumbai
Timings are 7.30 a.m to 12 mid night.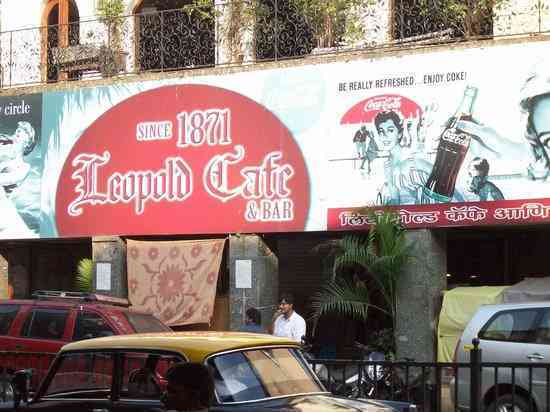 6. Jumbo King Vadapav
Name says so the place offers variety of vadapav like butter vadapav, schezwan vadapav, also it serves some additional twisters like corn palak and many more.
LOCATION- Dadar West, Mumbai, Also it is located at Navi Mumbai, Vashi, Koperkhairne.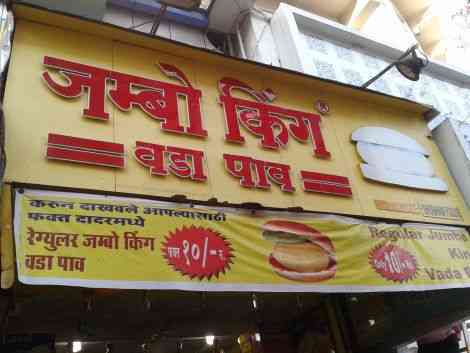 7. Mohammad Ali Road
It is the best place, food stalls are all around in Ramazan days, food shops here offers delicious food all other months and days of the year. It is highly recommended place to visit in month of Ramazan. One must visit the place in evening to explore the tastiest kebabs and seekhs (tandoori and malai seekh are most famous of all.)
Make sure to taste sweet dishes like Jalebi at Burhanpur Mawa Jalebi, Malpuas at Tawakkal sweets are tastiest..
Food stalls and shops here are very pocket friendly.
LOCATION- Mohammad Ali Road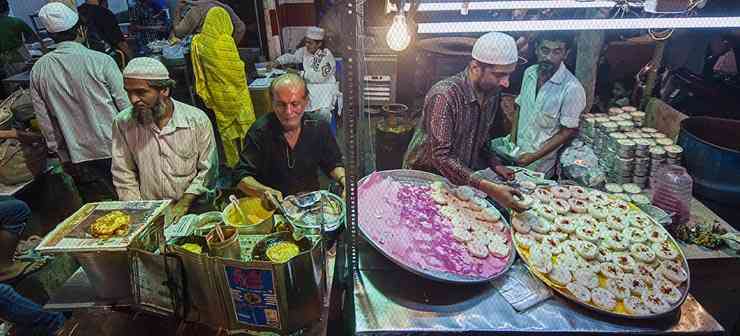 BEST EATERIES IN DELHI
1. UPSC- Prabhu Chaat Bhandar
UPSC is usually famous for chaat, Prabhu Chaat Bhandar serves the best chaat, specialty of Delhi. Do not miss out to taste amazing chaat here. It has so many varieties in Chaat. Surrounding is untidy but the place offers good taste. You can eat lot many chaat at cheap price.
LOCATION- UPSC, Man Singh Road Area, New Delhi
Prabhu chaat bhandar is open from 10 a.m to 7 p.m (all week days.)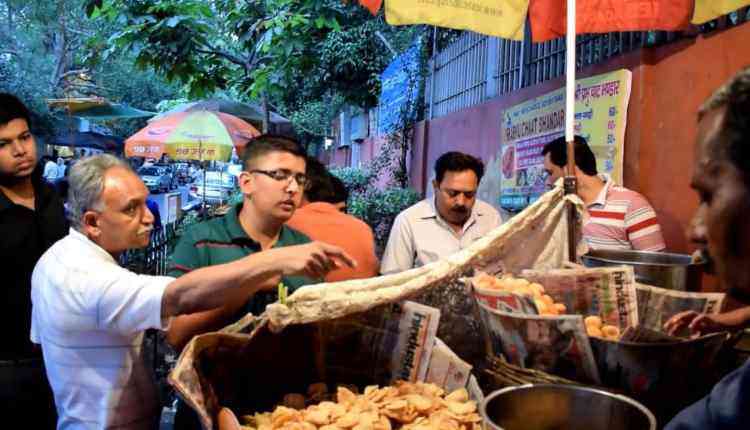 2. Al Bake
The place is good for hangout, it serves good food, quality of food is also good. Make sure to taste Sharwwma, if you are fond of it, as it serves the best . Bit crowdy on peek hours. Price of food is not at all high. Place also offers veg food dishes. Delhities mostly visit the place for Lebanese sharwwma meat.
LOCATION- 21-23, Community Center, New friends colony, New  Delhi.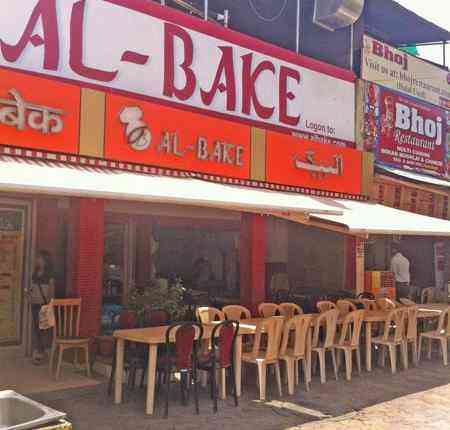 3. Khan Chacha
Khan Chacha is serving non veg dishes. Mostly the place is full of people, so you will have to wait for your turn. Food is worth it. You can visit the place with friends or family. Options for vegetarian here are very less.
LOCATION- 50, Khan Market, New Delhi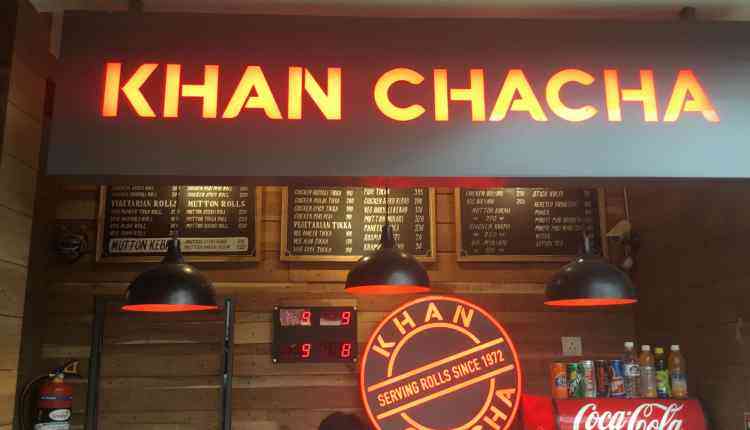 4. Chache di Hatti
Atmosphere is good, it serves the best food at affordable prices also the quality is good. Service is also amazing. It is especially famous for Chole Bhature, Punjabi lassi.
Two people can eat in 150 Rs. It is very pocket friendly.
LOCATION- D 33, Kamla Nagar, Delhi
You can visit the place anytime between 9 a.m to 3 p.m. Place is open on all week days except Sunday.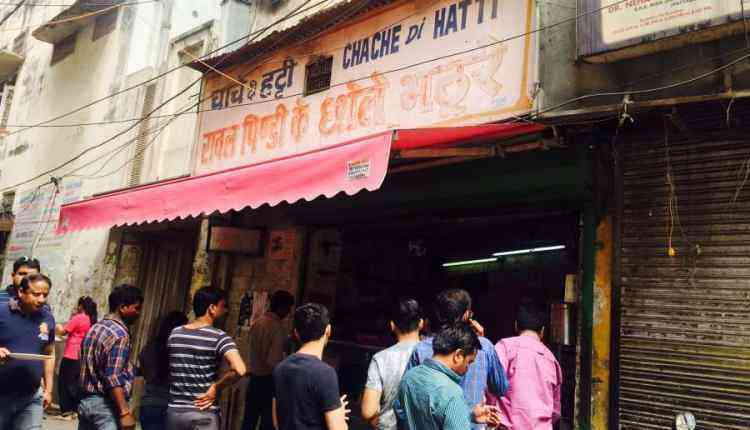 5. Carnatic Cafe
The speciality is it's amazing South Indian Dishes. The ambience is good. Food presented here is in best manner. Best place to visit the place with friends or family. Make sure to try 18th Cross Maleshwaram Dosa.
LOCATION- Ground Floor, Community Center, The Indian Mall, New Friends Colony East, New Delhi
Carnatic Cafe is open on all week days from 9 a.m to 10.30 p.m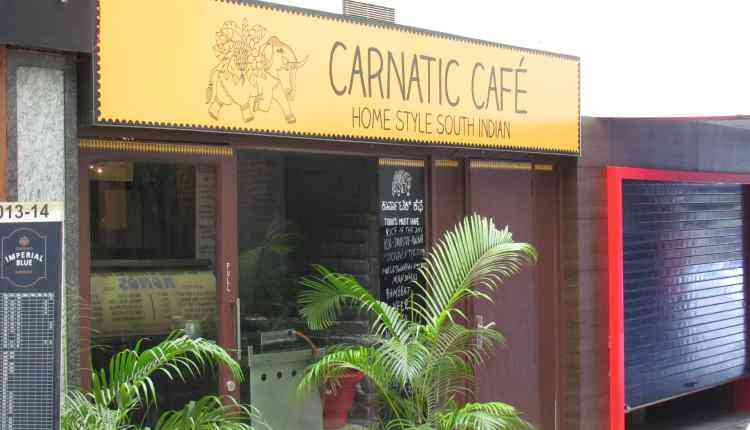 BEST EATERIES IN GUJARAT
As we all know, Gujarat is famous for it's delicious Gujarati street food. There is so much yummy like khaman, sev khamni, sev usal, handvo, locho, and much more.
So let's start with Gujarati eateries in Surat
1. Gopal Locho
It is one of the popular place for Surati Locho. You will find so many varities in Locho. During peek hours, you will have to wait for your order, as it has so many customers. Taste is too good. The place serves good taste and variety thus cost is high as compared to other places.
LOCATION- 6/397, Manchaarpura Naka, Near, Railway Station, Kharadi Sheri, Surat, Gujarat
It is open all week days (except Wednesday) from 8 a.m to 8 p.m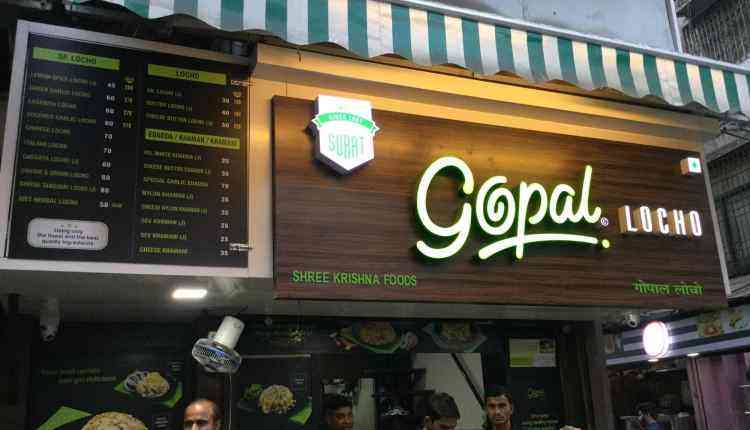 No Gujarat is not only famous for spicy dishes but also for sweet, like Surat is famous for Ghari.
2. Shah Jamnadas C Ghariwala
This shop has the best sweet varities, the quality and taste is amazing, also the price is affordable. Ghari is speciality of Surat, so people tend to buy Ghari for friends and family from this place. Ambience is also good and comfortable.It has around three branches in Surat itself.
LOCATION- Shop No. 19-24, Royal Residency, Opp. Mahalaxmi Mataji Temple, Anand Mahal Road, Adajan, Surat
Shop is open on all week days from 8.30 a.m to 9 p.m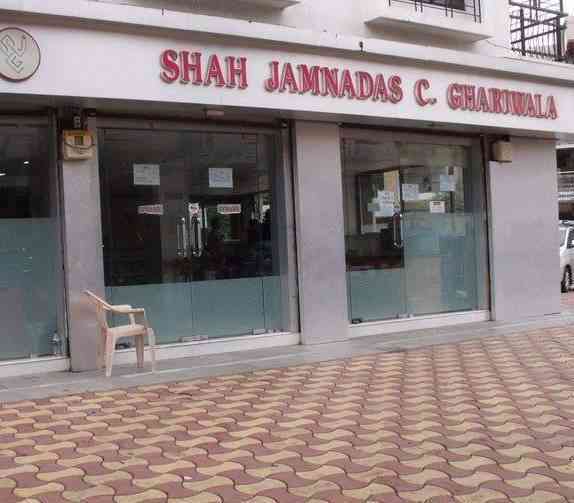 Sev Usal of Vadodara is too famous. So if you are planning a trip to Vadodara, make sure to visit the place.
3. Jay Mahakali Sev Usal
Place is known for it's delicious sev usal. It is always crowded due to it's amazing taste. Service is good. Quantity is good enough, also the additional spicy chutney the serve is yummy and spicy. Parking space is limited. Otherwise service, taste, quantity is best.
LOCATION- GF, 14/15 Prathamesh Plaza, B/H Neharu Bhavan, Kirti Stambh, Palace Road, Vadodara, Gujarat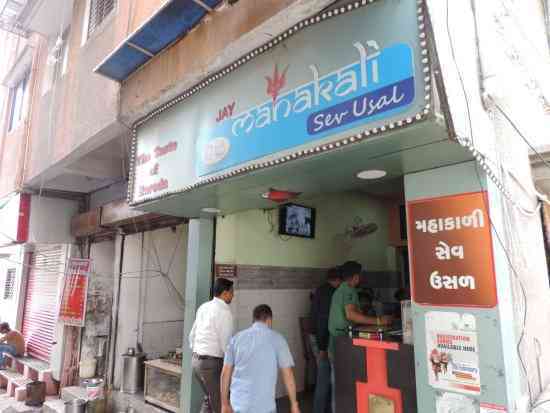 4. Raju Omlet
If you are fond of egg and egg dishes, then this place serves the best egg items. It is crowdy during peek hours. Ingrdient they use makes the egg dishes more delicious. It has so much variety starting from omlet, to egg burgee,bhurji, egg rice and much more. Place has sitting issues, and the price is bit high but taste makes it worth.
LOCATION- S/4 Mahalaxmi Apartment, Opp. Bank of Baroda, Vadodara. It has few branches in Vadodara.
It is open on all week days from 4-10 p.m