1. Scream
In this movie teenagers are killed by Ghostface after he rings 'em up. He taunts them with references to other slasher films. It is a movie whose charm lies in how stupid it is. Stupid and funny. It makes fun of the slasher or horror genre. Girls are cynical beings who can judge anything. And this judgmental behavior makes them allies. The movie gives plenty of things for you to judge, make fun of and just roll your eyes at. This is what makes this black comedy so endearing and a cult classic. It stars David Arquette, Neve Campbell, Courtney Cox, Drew Barrymore, Matthew Lillard, Rose McGowan and Skeet Ulrich. You may if you wish, watch the sequels but we recommend the 1996 version.
Here are the reviews of Scream:
Metacritic: "Horror icon Wes Craven's subversive deconstruction of the genre is sly, witty and surprisingly effective as a slasher film itself, even if it's a little too cheek for some."
The New York Times: "Not much of it [Scream] is gruesome. Craven wants things both ways, capitalizing on lurid material while undermining it with mocking humor. Not even horror fans who can answer all this film's knowing trivia question may be fully comfortable with such an exploitative mix."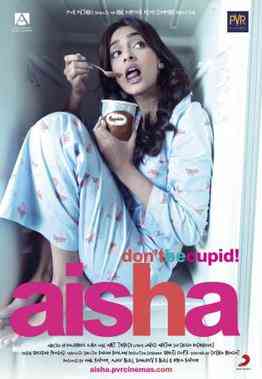 2. Aisha
It is an adaptation of Jane Austen's novel titled Emma and has the same tone as the cult movie Clueless. Aisha is a girl from South Delhi with the usual, stereotypical South Delhi tendencies. She loves to match make people much to the annoyance of Arjun. Her new project is small town Haryanvi girl Shefali and Randhir. Watch this movie for its amazing music and stylish clothes. All the characters are adorable. Even the snobbish and bratty Aisha. And you wish for something to develop between her and Arjun quick. In a Bollywood where bromance roars, Aisha is like a breath of fresh air. The chemistry between Aisha, Pinky and Shefali makes you wish you had a friend just like them. They think together, laugh together and cry together. When Lisa Haydon's character Aarti appears, the excitement is breaking through the roof. The men are not far behind. They have both substane and soul. From Aisha's dad to the irresistibly charming Arjun.
Here are the reviews:
DNA India: "Aisha leaves you with mixed feelings. It, however, might be the ideal date flick."
The Indian Express: "This is a good-looking movie with not a hair out of place but we wish it was a little more rumpled, a little more lived in. Aisha is strictly in between shallow."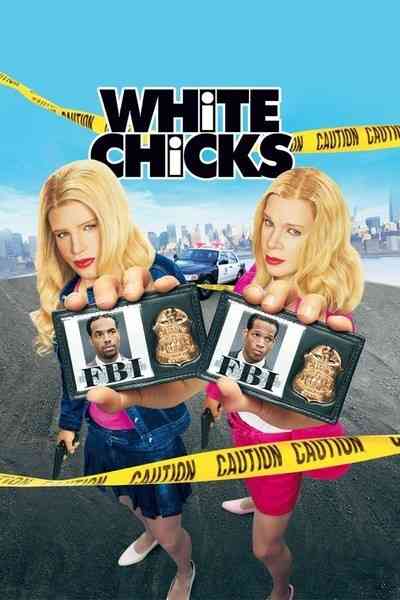 3. White Chick
If you are looking for a movie with some substance, this is not it. However, it might be politically incorrect, filled racial and gender stereotypes, this movie excels in being funny. As it aims to do. If you dissect the movie under a microscope, you will be disappointed and miss the actual point. It is a comedy filled with slapstick and toilet humor. The kind everyone criticizes but everyone laughs along. It is about FBI agents Kevin Copeland and Marcus Copeland who after an unsuccessful mission go undercover to protect two white chicks. Although the mission said 'protect', they somehow find themselves becoming a white female. Yes, the plot is unbelievable and even more unbelievable is the prosthetic but all this absurdness makes the movie hilarious. Warning! It should not be watched with overly sensitive people.
Here are the reviews:
Plugged In: "In order to foil a planned kidnapping of rich socialites, FBI agents Kevin and Marcus Copeland must undercover — way undercover."
Empire: "Odds on you know what you are in for. So if you are prepared to shell out your reddies for it, you will find it amicable enough."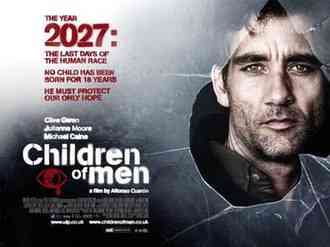 4. Children of Men
The film takes in place in the year 2027. Two decades of infertility has left the society collapsing. Illegal immigrants seek sanctuary in United Kingdom where the last functioning government imposes oppressive immigration laws. Theo Faron helps a refugee escape from where the chaos begins. The movie is realistic sci fi. Everything about it is just breath taking. The performance, artwork, production design, music…all of them serve to better the movie and each other. The plot is simple yet horrifying and believable. It can happen, you might just end up thinking while watching the movie. Stay away from any spoilers about this movie before you watch it. All for better viewing experience. It is ideal you watch it alone first but watch it with your girls and discuss the different elements in the movie. The movie is littered with symbolism of all nature. Have your eyes peeled open for them.
Here are the reviews:
Statesman: "The herald of another blessed event: the arrival of great director by the name of Alfonso Cuaron."
The New York Times: "Superbly directed political thriller."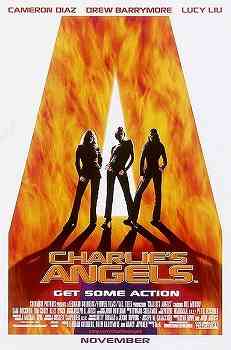 5. Charlie's Angels
The movie stars Cameron Diaz as Natalie Cook, Drew Barrymore as Dylan Sanders and Lucy Liu as Alex Munday, three women working together in a private detective agency. They work under Charlie who they have never met or seen. His voice guides and gives them details about their work. It is a stylish and entertaining movie. The colors in the movie are vibrant. Unlike in usual action movies which are filled with blue, green and dark tones making it hard to even make things out. The performance is just brilliant. Everyone seems to be having fun doing all the amazing stunts. And surely, you will have fun watch them too. There is never a dull moment in the movie. It is a movie lit with sisterhood, making you wish you had friends like them or at least, could fight like a girl. Because seriously! Even though the fights are ridiculous, you can not help but wish Physics did not exist.
Rogerbert: "Harmless, brainless, good natured fun."
Common Sense Media: "Manages to fulfill the middle school age fantasies of both boys and girls and to make it clear that it does not take itself too seriously; the result is a lot of silly popcorn fun."
The reason why most of the movies in here are dumb and cater to the comedy genre is assuming you are interested in laughing together and having fun. For sake of diversity, most of these movies also cater to different genres while remaining comedy. The only exception to this was 'Children of the Men' which has been added to the list in case some might be interested in some serious discussion.