You must have heard this, "Hard work and Dedication always pays off." This line is perfectly fit on Jaipur's 25 yr old Richa Gaur. She is an inspiration for many people. She is a self-made woman and setting examples for many people who want to achieve their dreams. Richa Gaur who born and brought up in Jaipur city of Rajasthan. She is a top Indian martial arts player and Self Defense Coach.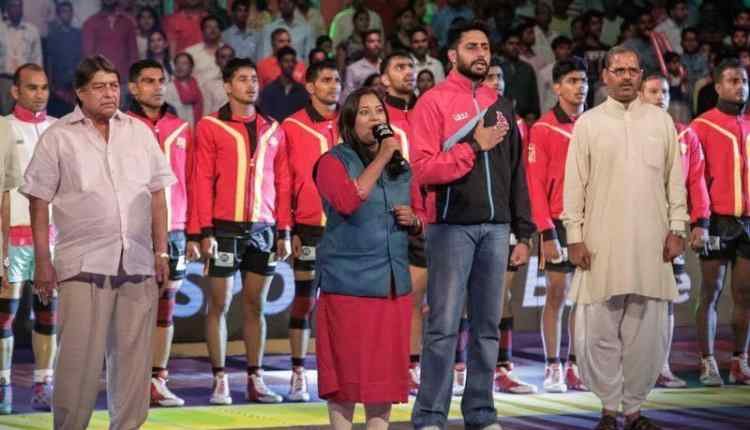 She has countless achievements and awards at this young age. This young girl has been honoured as one of the "Top 100 Women Achievers of India" by the Former President of India and Maneka Gandhi, in the women's empowerment field. This woman has been known as the "Muay Thai Queen of India" for her gold hat trick in Muay Thai championship.
This young martial arts champion has also qualified in an Asian Olympics Games in Muay Thai Boxing. Being a first player of Rajasthan, Richa bagged Gold Medal in Nationals and Bronze Medal in Pro- ameture World Muay Thai Championship. She is an eight times National Gold Medalist of India. Richa Gaur is a bronze medalist in World Championship, Gold Medalist in Kukkiwon Korean Cup and gold medalist in South Asian Championship (Taekwondo). She is a Joint Secretary of the Jaipur Taekwondo Association and is a member of Rajasthan Muay Thai Association. She remarked her presence by singing Jana Gana Mana(the Indian National Anthem) in 2017 Pro Kabaddi League season. She has played more than ten nationals and achieved several states, Inter-college and International tournaments.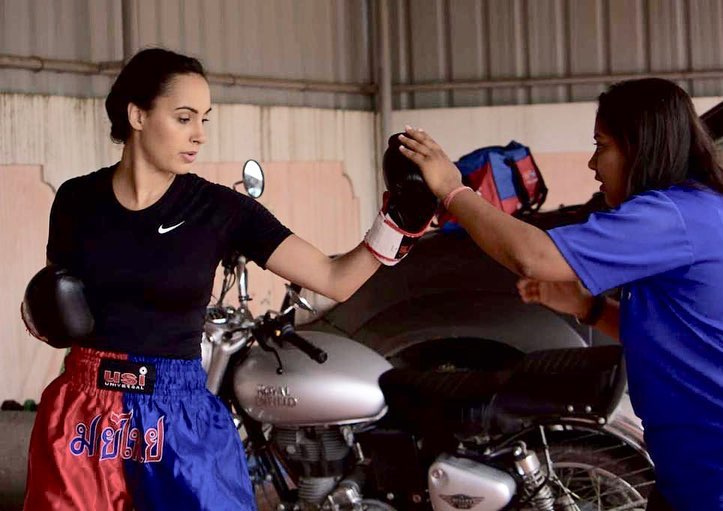 Richa Gaur runs a martial arts academy named Global Institute of self-defence and martial arts (GOSEDMA). It promotes self-defence techniques in girls in Indian states. She is a 3rd DAN Taekwondo BLACK BELT. She practised different martial arts styles like Muay Thai, Kick Boxing, Taekwondo, Krav Maga, Mixed Martial Arts, Karate, Judo, Street fight etc. She is an Action Director & Choreographer and gives Special Training to Bollywood Celebrities, Forces-BSF, Rajasthan Police, CSF, etc. Till date, she has trained Govt. PTIs(women), working women, college, and university students(boys and girls), INFOSYS, NGOs, CBSE, Rajasthan Board Schools, NIT Jaipur, Colleges and many more. She has trained more than two lac girls in self-defence. She has done action choreography in Parking Closed movie. She has been awarded the title 'Fearless Girl'.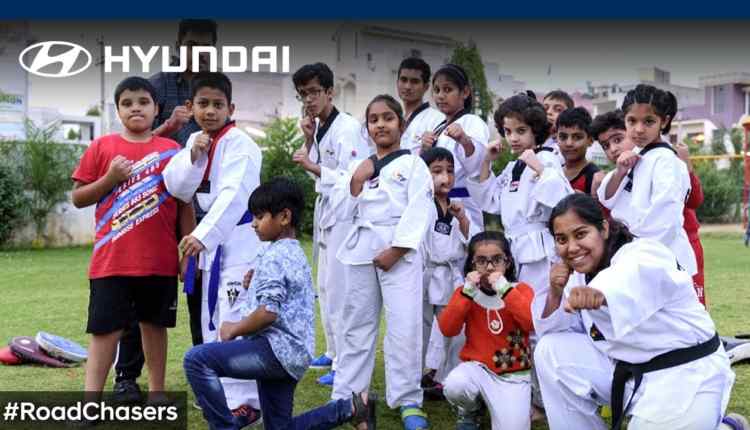 In a very young age, she has reached many credentials to her name. She has been Awarded many titles like MUMBAI GLOBAL AWARD BY ACTOR RAJPAL YADAV & MANOJ JOSHI at BOMBAY, "Vivekanand Gaurav Award by Rajasthan Yuva Sansthan", women Achievement Award by princess Diya Kumari, Jaipur Marathon Sports Award, Ikeda trophy (Kanoria Girls college). She is honoured by Rajpoot Sabha, Cocoon Hospotel, VIT Jaipur, Actress Himani Shivpuri, Kanoria College, Rajasthan Scout & guide, etc. She gives training in Self Defence, Martial Arts and Physical Fitness by organising camps through her academy.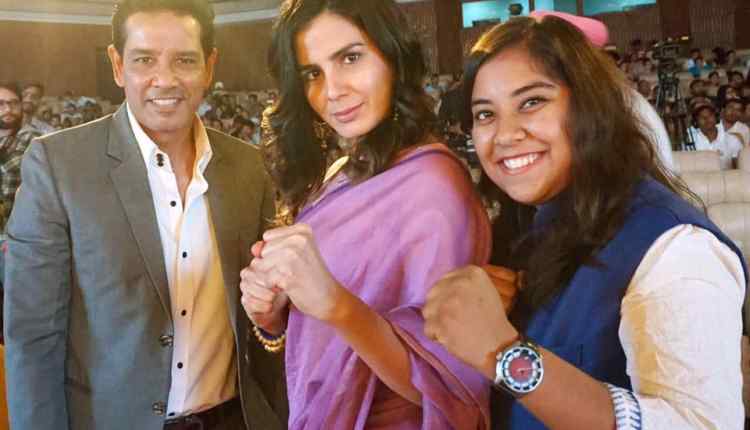 Richa gaur shares her commendable journey with us while having a conversation at her academy.
You started your martial arts training at a very young age. Why did you choose this field?
Yes, It happened in my life soon. I was an average student in my school. I played many sports in my childhood, and I love playing sports. When I was six yrs old, then I joined taekwondo classes, which are a martial arts style as an extra-curricular activity in my school, and I loved the sport. I developed a keen interest in learning more and more martial arts styles. To sharpen my martial arts skills, I took training from local coaches and participated in many inter-school competitions and won medals. But on the other side, my parents want me to become an engineer. Soon my father observed my passion and interest towards martial arts and supported in my journey.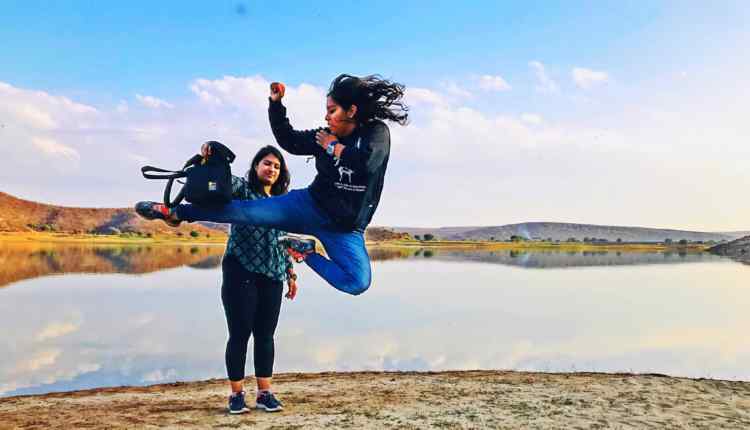 You have come this far, and it could not be easy. So what struggles you have faced in your career?
My journey has not been an easy one. I have faced many challenges to achieve my dream. I was very sensitive in my childhood and bullied by my classmates many times. It is common in teenage that most girls engaged in gossip while I was concentrating only on sports. Also, I had only boys to practice with because of that I was bullied throughout my high school. But I took it positively, and I cut my hair short and dress up like a boy so that no one can recognise me as a girl and I can go for practice without leaving my parents worry. And then I decided to convert my energy into a passion. I diverted my total energy toward learning martial arts. Also, I have faced many difficulties at my college time and from few federation members because I was a woman and had many honours to my name, and it would make irate some officials. These situations often pull me down, but my father became my pillar and always supported me like a rock.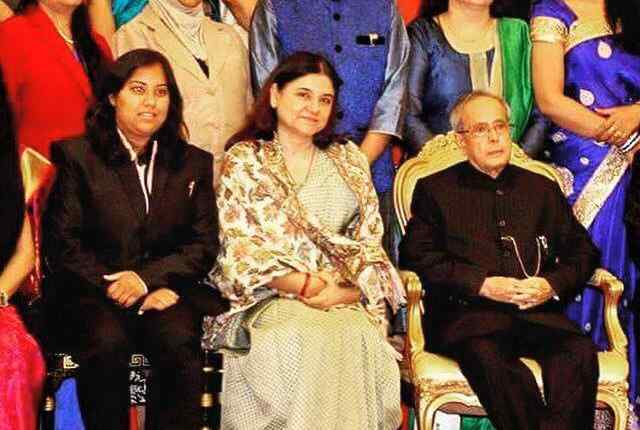 What is your next move?
When the horrifying Nirbhaya tragedy happened, it really pulled me down and broke me from inside then I decided to open an academy of martial arts that can train women in self-defence. I strongly realised that the women needed to be trained in self-defence. My academy does not provide training only to the school and college students, NCC cadets, physical education teachers, government organisations and police forces, but also women from rural areas in the country. Till date, my aim does not change, and I train women in self-defence as much as I can.
Richa gaur finally won all her battles, and nothing could pull her down anymore. She faced many difficulties in achieving her dream of being bullied in childhood to sports politics. But she is a true inspiration like every sportsperson in the country who does not have a godfather and struggled to achieve the success on their feet. Being a female athlete, she made her journey and achievements commendable. We hope she continues to inspire women and sports enthusiasts to fulfil their dreams with passion and hard work.