We all want perfection, but we seek perfection on a different path for each one of us. A teenager, a child, has a body that faces many changes because of change in hormones. Instead of accepting our flaws, we become insecure about ourselves, our appearance, our voice and whatnot.
"I wish I had a smile like she has.", "I wish I had looked like he has.", "I wish I had her skin."
We always compare ourselves to others, and that is what creates a sense of complexity among us. We all want to get fit into society's beauty standards where being fair, being dark, being short, being tall defines our appearance. It is stuck in our minds since childhood since we live in this society full of judgements. Don't let someone decide how you should be or how you look like. Do you like waggy clothes? Wear them. Do you like to dress up? Dress up then. Do you like makeup? Go ahead with it. Do whatever makes you feel more of yourself because you should adore yourself. Nothing is one-sided. We all need to stop judging people because their life is not our business. Everyone has the right to live their life irrespective of anyone else's concern. When we see a falling star, we praise it, we make a wish and hope for it to come true. But when a person falls in life, we start judging them because of their flaws and mistakes. We should love ourselves and let people love themselves by not interrupting their thoughts and actions.
A book changes life and does something magical that nobody can; reading books makes us understand life from another perspective and find sweetness in bitter moments of life. There is a reason why books are known as a person's best friend as it is there for us when nobody stays.
Here is a list of some books that can change your view towards life and inspire you to love yourself and stand for your opinion.
1. Life is What you make it by Preeti Shenoy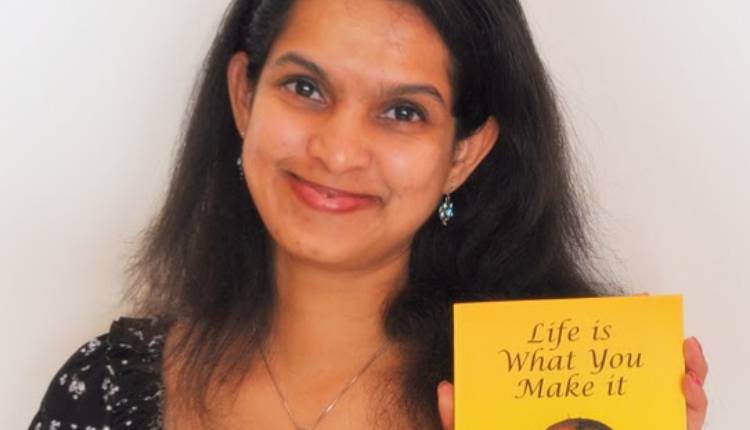 The story revolves around a teen girl Ankita and the ups and downs that she faces in her life. It is a perfect combination of drama, a love story, and something that each teenager can relate to. The author Preeti Beautifully shows the mixture of feelings and trauma in her life. The story is about the love between Ankita and her lost love Vaibhav, her dead boyfriend Abhi, and describes the mental condition because of family issues and whatnot. The book is all about how the girl who lost complete interest in life gains it back, how she turns herself confident and overcomes bipolar disorder. But all because of her determination and love for being what she is, she overcomes her mental illness. As a reader, I would highly recommend this book to every teenager. It is a perfect example of how life changes itself at every phase, and it's something we can't control. Reading the book makes one feel proud and special about their existence. The characters of the story are highly inspiring As well as dramatic. The plot twist, the dialogues engages the reader into the novel.
2. The Girl Who Knew Too Much by Vikrant Khanna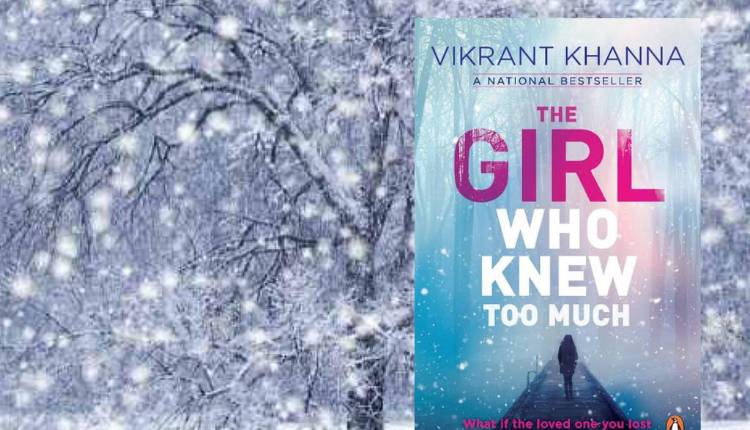 The story is about a young 13-year-old girl named Akshara, who faces depression because of her mother's death. She almost loses the hope to live and starts to hate herself; she turned out to be hopeless and remained silent. The story is about the faith and hope that is provided to her by a man named harry. The story has two major twists at the beginning itself, which makes it very much interesting for the
Reader. The story is a lot more than romance, and it's all about how life is. We all want love back from the people we love, but how do we ask for it from the dead ones? The author tells us about acceptance of what happens. The story makes the reader feel sad for the young girl, but on the other hand, it also inspires the reader to continue living no matter how worse the situations get. It's all about accepting the worse as well as the best parts of life.
3. Dear Stranger, I know how you feel by Ashish Bagrecha
The book includes a set of 30 poems for people suffering from depression. It's all about self-love and the process of healing. There are days when we feel low, when we feel we are not enough, when we feel we are misunderstood when we feel we are being judged, and we want someone time guide us and be there for us. This book plays a perfect role for the same. The book makes you believe in yourself again. The book is depicted in terms of letters from someone who can understand the emotions faced by us in our bad days. The book makes us ignore other's opinion and care for our own opinion because, in the end, it's something that really matters.
4. Lady, You're Not a Man!': The Adventures of women at Work by Apurva Purohit
Change is something that needs to be uprooted from childhood itself. Teenagers need to be aware of working women's problems and conditions to move towards a society in the future that makes it easy for them to live in this society. It's great reading literature for the reader. Which makes the reader feel what is in someone else shoes feel like. It's a story about women who manage her household, her career, the taunts of society, discrimination and her family together but still comes out with flying colours because of having believed in oneself.
ALSO READ | Best Young Adults Books by Indian Authors
5. The Tree Boy by Srividhya Venkat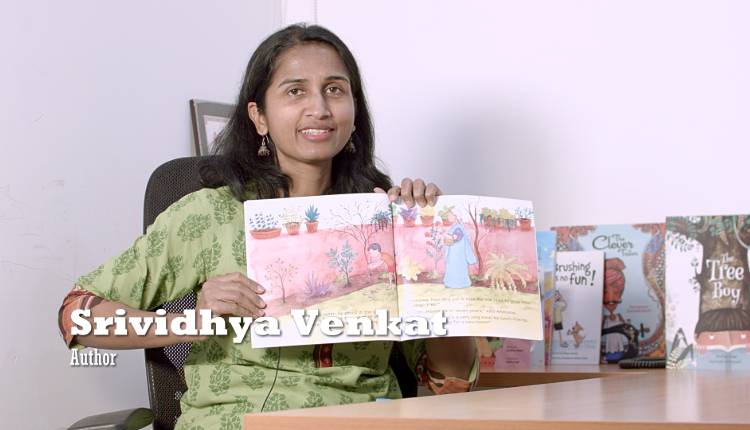 The book is a marvellous combination of creative thinking and the amazing imagination of the author. The book is for young readers as it gives a beautiful illustration and is about a young boy Sid who tries to be in someone else shoe's and gives a brief account of the innocent behaviour of a young child and his imagination. The book has deep meaning and keeps the reader engaged because of the humorous lines present in it.
The story is perfect for young toddlers as it includes beautiful pictures and makes the reader feel back to childhood. The book makes the young minds believe that it's better to be grateful for what they have and how their life is.
6. Think like a Monk by Jay Shetty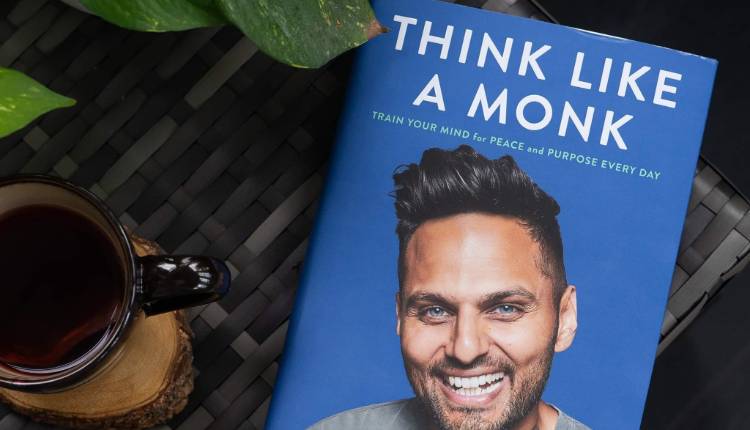 It's another beautiful book with a beautiful message about life. The author shares his personal experiences about dealing with everything in life. The author gives a detailed account of the world's negativities and ways to ignore them, just like a monk. It is a good one time read not only for teenagers but also for adults to have another perspective towards their problems. The book tells us to deal with situations rather than running from them. The book is highly inspiring for the reader.
7. The Monk Who Sold His Ferrari by Robin Sharma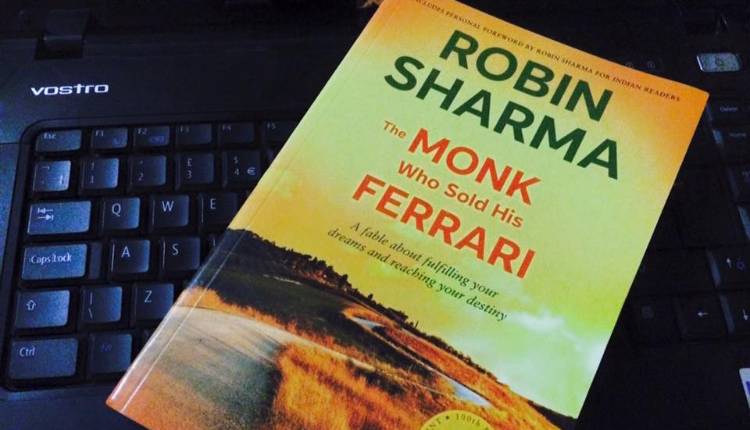 The book is all about spiritual understanding and self-analysis. The author portrays a beautiful picture of the life of a man who reaches success not by monetary means but due to the soul seeking process. The book is fascinating as it accounts for various things that are relatable to each one of us. The book makes us choose ourselves and our soul above money and all those lavish facilities that make us feel different from others. The book tells us what real happiness is, where actual success lies. And for sure, this book is a must-read to the ethics of life.
8. Milk and Honey by Rupi Kaur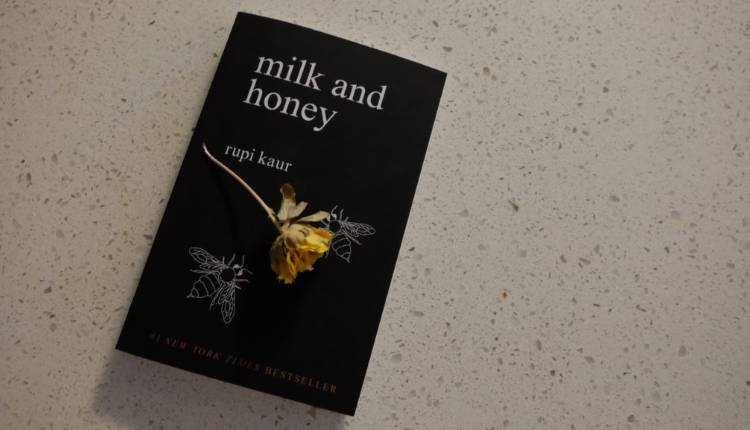 It is a collection of poetry in which the poet brings out every emotion of the reader. The book is divided into four chapters serving different topics and poems. The poems are not rhyming but are full of things we all can easily relate to. The book tells us about the negativity in the world and the hidden positivity in it. The book is quite more related to feminism. Poems ask something that touches the heart directly. They gave a really huge message in fewer words. Reading a book that has poems in it is really good for the vocabulary and is more heart touching. This book is a great read for teenagers who are still learning to live themselves.
9. One Day Life Will Change by Saranya Umakanthan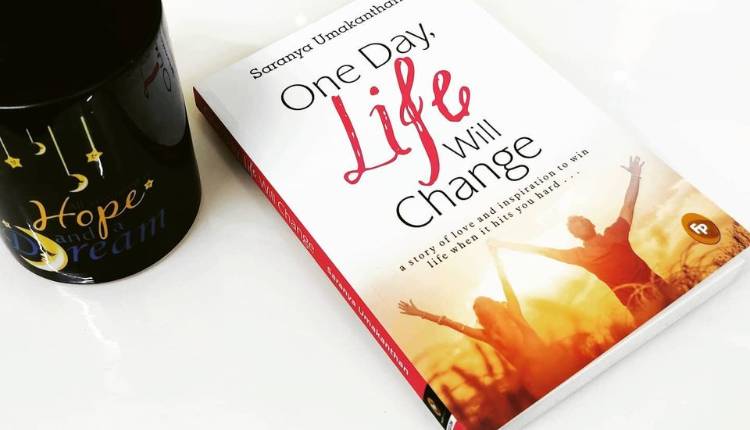 It's a sweet, inspiring story about two characters who are opposite of each other yet perfect for each other. Life never happens twice. We should live it to the fullest and live it in a way such that when death finds us, it finds us alive, alive doing what we love, alive by living in happiness, alive with no regrets. The story is about hope. The hope of changing things, hope of coming back with better. The book is a contemporary romance, but it is a lot more than it. It's not a love story with some romantic dialogues but a love story that tells us the real meaning of love and a lot about self-love. The story makes us believe in things, makes us believe in miracles. The book engages the reader completely.
10. Give Your heart a break by Anuj Tiwari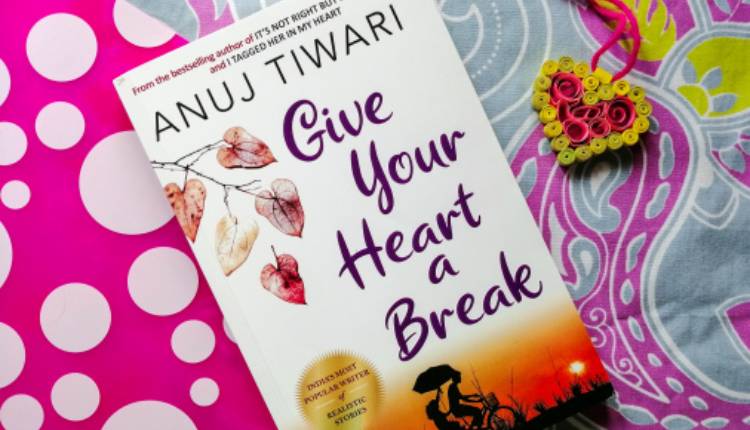 The story is about Addya, a flamboyant and strong girl. The first part of the story revolves around the sibling relation. The book tells us about heartbreak and acceptance. It's all about the young girl's carefree nature, but the story takes a twist when the girl gets married, and her life turns out to be completely different and worse than ever. The story is about acceptance and giving time to self for healing that is mandatory for each one of us in our life. The story tells us about how to deal with ups and downs and believe in oneself.
We can easily make children learn about self-love through life experiences.
Make them learn that we can only give what is excess. If we have excess food for ourselves, we can donate the leftover; if we have excess clothes, we can give them to others. In the same way, if we have an excess love for ourselves, only we can spread it to others. Thus it's necessary to love ourselves. We should stand for our opinion and give it more important than other's thoughts.
We should make them learn that we all are different completely different from each other in terms of the colour of our skin, our height, our appearance, our thoughts. And this uniqueness makes us perfect. To make teenagers learn self-love, the parents must understand them, spend time with them, and listen to the taunts or the difficulties they face. The problems they face are not that big for the parents, but they can be huge in their lives. They need proper guidance to ignore all those comments that they face regarding the appearance or their voice.