After seeing the tread to our last post on Top 10 Smart Apps You Must Have in Your Android Phone we decided to come up with something more interesting topic for young and charming ladies. In our this article we have included best top 10 apps which can be installed on Android, iTunes and Windows phone.  This article is dedicated to girls only.
1.YouCam Makeup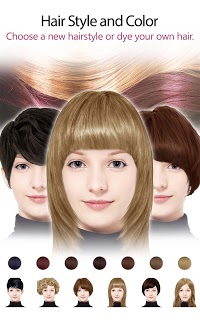 YouCam Makeup (Your Cam Makeup) is an ideal makeup app meant for girls only. This app gives the user an ability to edit the photo while applying various makeups from lipsticks to eyeliners. This app is also known as Hairstyle Studio which helps to change the hairstyle and colour of the hair and that's just in a single tap.
Using this app you can change the skin colour, hair colour and can apply eyeliner, style your eyebrow and much more.
This app can be downloaded for free from Google Play Store on Android smartphones and Apple iTunes Store for iOS powered devices.
2. Himmat (app)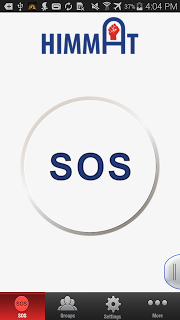 Himmat is an Android, iOS, Windows and BlackBerry based Women Safety Portable Mobile Application build with the purpose to provide extra safety to ladies residing in Delhi. The app was launched by Delhi Police and was inaugurated by the Home Minster of India Rajnath Singh in 2015.
This app can be downloaded directly from the various leading apps stores such as Play Store on Android, Windows Store, BlackBerry App World and Apple iTunes Store.
This app come free or charge all you need to register for free to start using it.
3. Musixmatch – Lyrics & Music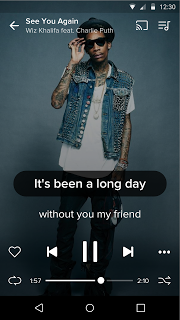 Musixmatch – Lyrics & Music (MusicMatch) app is an ideal app for music lover who not only love to listen music but also want to see the lyrics of the songs. This app gives you an ability to see the lyrics while the music is on. This app has been rated as "Best Apps 2014" by Google Play Store which has added more worth, trust and emphasized its developers to add more features to it.
Using this app you can identify any song playing out there on the go and can listen and see the lyrics of the song. Musicmatch app also enables you to share with your friends and family.
You can download Musixmatch app from Google Play Store for Android, Windows App Store, and Apple iTunes Store and that's free of cost.
4. Camera360 Ultimate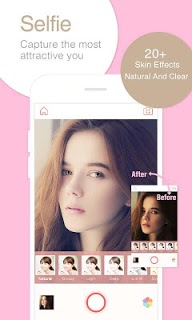 Camera360 also known as Cam360 is more than just a photo-capturing app. This app is dedicated for taking selfies and enables you to edit, copy, fix colour, change background, insert frame, make collage and edit photographs not only the one you clicked but also those which are available on your phone.
Using Cam360 you can change the texture of the photograph, lighting and in fact you can change the skin colour and background light.
This app enables you to capture photographs even if your battery is too low and your regular photo-clicking in-built app not allowing to click. Well, this is the time to switch to Camera360 Ultimate.
You can download it from iTunes for iPhone and Google Play Store for Android Phones.
5. Candy Crush Soda Saga
This is meant for those who every day travel either to school, college or office by public of private vehicle. Instead of looking daily boring out-view you can enjoy playing one of very interesting Candy Crush Soda Saga Game.
This game is more of like puzzle and can be downloaded from Play Store on Android Devices and iTunes on Apple iOS devices. Again! this app is free of charge.
6. Photo Grid – Collage Maker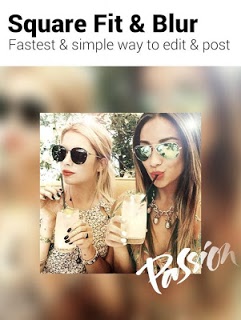 Photo Grid – Collage Maker also known as Photogrid and Photo Gird is a collage maker and video slideshow app developed by Cheetah Mobile Inc. This app has been downloaded and used by more than 4 Million users worldwide till late on Android and nearly 100 Million users on iTunes.
This app gives you an ability to make different types of collage varying in structure, size, layout and design of the collage. You can add maximum numbers of photos to it and can choose end numbers of design for your collage.
It is creative and very easy to use. You can square fit and blur the photo etc.
You can download it for free from iTunes and Google Play Store.
7. Hike Messenger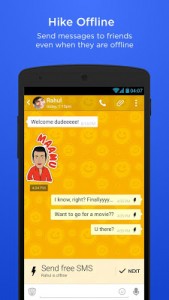 Hike Messenger is India's first widely and internationally used Instant Messaging (IM) app by  Bharti Enterprises (AirTel) and Softbank.
Hike messenger enable users to send Instant Messages, Make Voice-Call with Call Conference Service up to 100 people, Send Text Messages (SMS) and a lot of features.
This app also have a variety of smileys and stickers which helps you to express your emotions in more depth.
Why we have included in our this list? Well, if you are in a relationship or in the case you don't want others to get involved in your personal life you can ditch and kick them away even if they uses your phone by hiding those people's messages who matters you a lot.
You can download hike messenger for free from Google Play Store, Apple iTunes Store, Microsoft Windows Phone Store and Nokia Symbian App Store.
8. Flipkart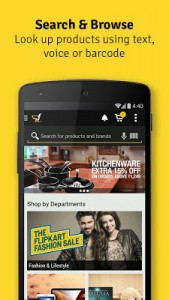 Flipkart is meant for shopping queens no matter even after if you are just a window shopper or a real buyer. Flipkart app helps you to find a right product with its great user-friendly User Interface (UI) design.
Today, almost every products  is available on flipkart be it smartphone, headphones, laptops, clothing, women wellness and personal care  products etc. can be purchased from this great shopping app and just from home.
It is an ideal shopping app for those who feel shy while buying garments and other personal health care product. Now they can order things online without closing their real identity to the seller directly.
Flipkart app can be downloaded from Google Play Store for Android, Windows Store for Windows Phone and Apple iTunes Store for iOS phones.
9. Xender- File Transfer & Share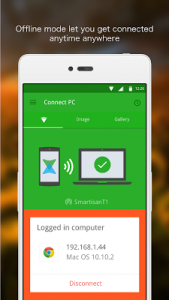 Are you a Movie Lover or need to transfer heavy files and that's in quick of time? Well, Xender is the best app. Using Xender you can transfer large files such as movies, videos, multiple photos etc. at the very speed high speed. For this your smartphone has to be WiFi enabled.
Biggest Advantage: You can Transfer Files Between Windows Phone, Android Phone, PC and Apple based devices.
This app can be downloaded for free from Google Play Store, Apple iTunes Store and Windows App Store.
10. TrueCaller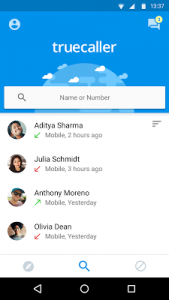 Truecaller (alternative spelling True Caller and TrueCaller) is an User Identification app which helps you to get the name of the caller even after if the caller's number is not saved in your phone's contacts. This app also let you block callers by black-listing "em.
This app is free of cost and can be downloaded from Google Play Store, iTunes Store, Windows Store and Nokia Symbian Store.