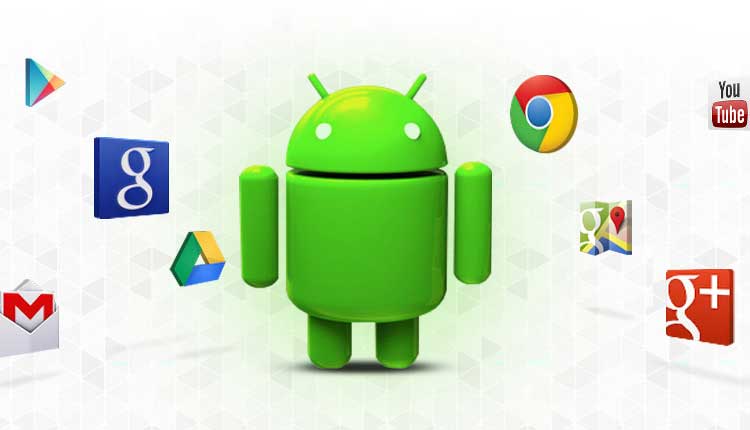 Top 10 Smart Apps You Must Have in Your Android Phone
This ear is dedicated to technology and techno people. Everyone wish to be superior in terms of everything and why not your smartphone. Well, this time I've brought awesome application (abbr. apps) that your must have in your Android Smartphone.
1. GO Keyboard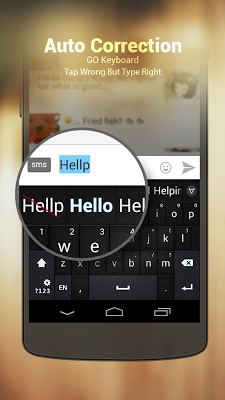 Go Keyboard is one of the awesome keyboard that you've ever experienced. This keyboard have in-built emoji which enables you to post Whatsapp Smileys even in your Facebook comments, twitter and messages. This keyboard comes at free of cost and is available on Android and Mobogenie App Store. Even you can have regional languages which you might be missing with your in-built keyboard.
2. Mobogenie Android app Store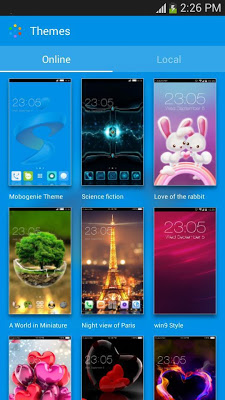 Have I mentioned above Mobogenie? Probably Yes! well, it is good news for those who have rooted their android phone and missing Google Play Store can now enjoy the same experience as Google play store on Mobogenie. Again this app is free of cost and have better User-interface than those other alternatives. This app gives you ability to download apps, games, videos, songs and even wallpapers daleee.
3. Clean Master (Speed Booster)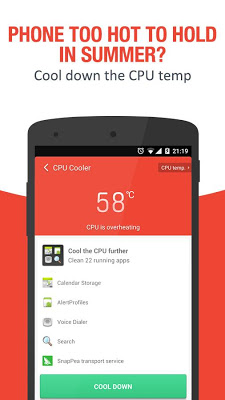 I am damn sure that most of you may already having this app per-installed or have downloaded after grabbing your smartphone. Clean Master app give you the  ability to clear the cache memory, RAM and Junk file. Ummm, I like junk food only at some-stores. Well, jokes a part this app is free of cost available at leading android app stores.
4. Hike Messenger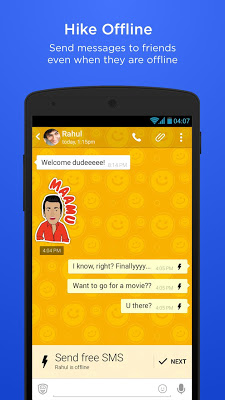 Yet another achievement by Indian developers, Hike is one of the great social messaging application available for Android users, iOS, BlackBerry etc. This app is much advance of course than your "Whatsapp". This app has facility of sharing files not only images and videos but also pdf, doc, apk etc. and that's up to 100MB. This app is truly free of cost not like that "why we don't sell ads" :p. Have I missed something? Well, nope! this is the first native app to bring Call facility and free text (sms) messaging even if your mates and love one are offline.
5. True Caller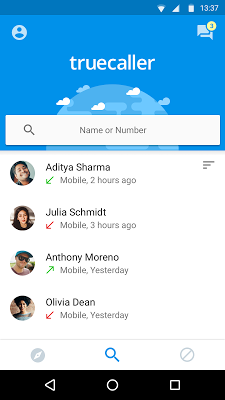 I don't think that you need description about this app, "true caller". You might have tried or heard from somewhere around. This app have caller-identification system based on the information either available on Internet or it has copied from someone else phone (ch**r). This app let you know the name of the caller or the number you dials not from your phone-contacts but from its database. How it knows? You need to Google for it.
6. Flipkart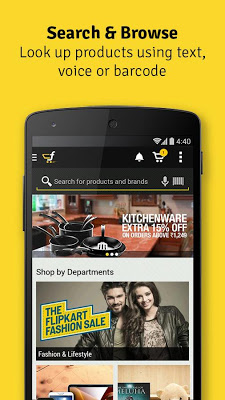 Don't you like shopping? Of course you likes then grab the flipkart shopping app only if you are based in India. So sad if you are not. Well, you can try the amazon the forever awesome app. Download Flipkart App Now
7. Earthquake Alert
Earthquake alert give you world wide notification about earthquake event. No matter where and what scale it has occurred can be found on this app. Earthquake alert have have simple UI but informative this includes simple screen, a map screen and a news activity. This app is free of cost but if you want real-time alert something like bell you need to pay.
8. UC Mini Browser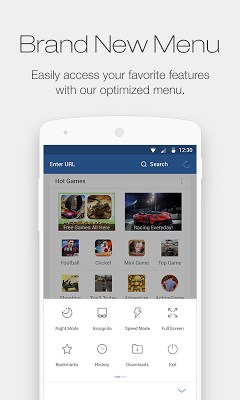 Why UC Mini Browser? Well, those who not only love to hear music but also love to watch and keep it in there phone can use UC Mini Browser to download YouTube's videos. This gives you facility of cloud-downloading and other facility which your regular browser maybe missing. Be sure about the name since there is another app named only UC Browser. Let me quote, you need to download "UC Mini Browser" it will be less than 2MB.
9. Xender, File Transfer & Share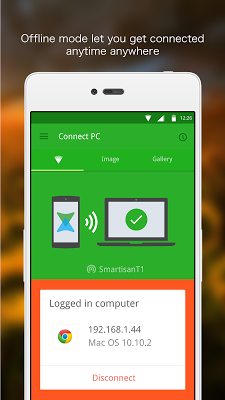 Need to transfer files between your phone, PC, laptop or desktop? Yes, Yes, Yes. You can download Xender file transfer and share app which gives you the power of speed of sharing heavy files using your Wi-Fi. What types of files you can transfer? Of course all. This app is available for free to download on all leading android app stores.
10. ES File Explorer File Manager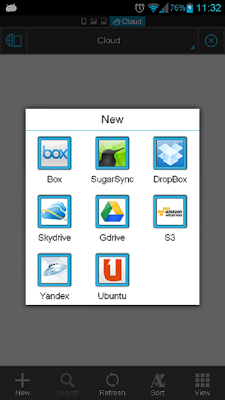 There is always some secret inside our phone although mine don't you can check it anytime. Coming to ES file explorer is an file manager app available for free to download. Coming to its facilities, you can "hide" files, access the root files, converts your phone into a ftp host, creates wifi zone and much more.
Cheers!
Your suggestions and feedback will be appreciated in the comment below