1. Sacred Games
Based on Vikram Chandra's novel, it has the title of being the first Netflix original series. It has been directed by two revered Indian directors: Vikramaditya Motwane and Anurag Kashyap. It stars Saif Ali Khan as Sartaj Singh, a police officer who got a call from a gangster, Ganesh Gaitonde (played by Nawazuddin Siddiqui). Gaitonde has been absent from the scene for sixteen years. Hence, his call is a surprise and an opportunity. He asks Sartaj to save the city within twenty-five days. The story is told through a series of flashbacks before returning to the present. Each episode is titled by the name of some mythological character like the first episode is called Ashwathama who has been cursed to suffer as a human till eternity.
Sacred game is raw realism and webbed intricately. At times it might remind you of another great creation like Gangs of Wasseypur (Anurag Kashyap) and Dev D (Vikramaditya Motwane). The acting and writing are superb, too — the surprise factor being Saif Ali Khan who is most known for playing chocolate boy roles. Of course, Nawazuddin Siddiqui is a go-to role for gangsters. Nothing is surprising about his role. And he does it brilliantly, too. The show will keep you at the edge of the seat, anticipating the next action until you reach the end (oh well, the cliff, to be precise) and then anxiously waiting for the next season. Shall we advise you to get the book as you wait for the next season to arrive?
The series is not for anyone sensitive. It is pretty bold when it comes to religion, politics and is filled with violence of all kinds. At the beginning of the show, a Pomeranian dog is thrown out of the window and falls next to the feet of some school going kids. The show makes you wonder what if CBFC did not control Bollywood. Just what could be made (with the exception of Kabir Singh, misogyny shrouded as a love story)! Sacred Games is a huge shade on them by Phantom Productions.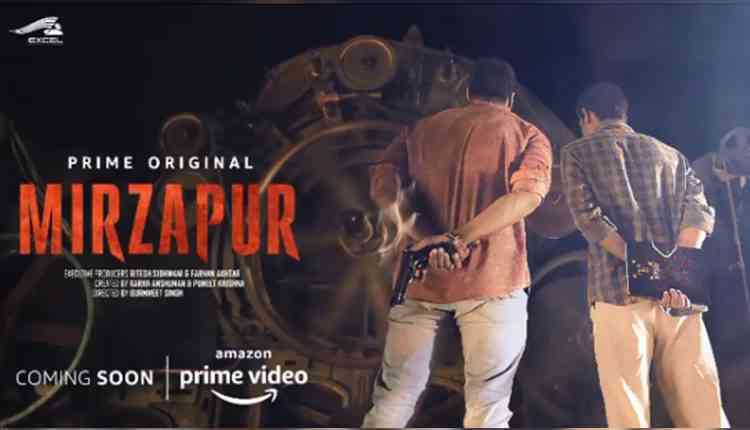 2. Mirzapur
Mirzapur is available on Amazon Prime Video and shot in Mirzapur, Uttar Pradesh. Mirzapur is ruled by millionaire carpet exporter Akhandanand Tripathi (Pankaj Tripathi). He is also a don. He has a son by the name of Munna (Divyendu Sharma), an unworthy and power-hungry heir who will not stop until he inherits Akhanand Tripathi's legacy. During a wedding, he crosses path with Ramakant Pandit, a lawyer as well as his two sons: Guddu (a buffed up Ali Fazal) and Bablu(Vikrant Massey). The story is woven around drugs, guns and lawless Mirzapur. And if you loved Sacred Games, you will like Mirzapur as both of them have basically the same elements. Mirzapur is, after all, often criticised for being an Anurag Kashyap rip off minus the CBFC control.
The story takes its inspiration from Uttar Pradesh of the 90s and early 20s. The actors are brilliant in showing the intricacies of their character, and so is the script. Each of them has been given their due screen time. It is the kind of show where none are treated as second class citizens or unimportant. If you feel daunted by the mixed reviews of Mirzapur, then start thinking for yourself. You are missing out on tons of entertainment by sidelining Mirzapur. Each episode of Mirzapur is rich in gore, gravity with a sick sense of humour underlying the acts.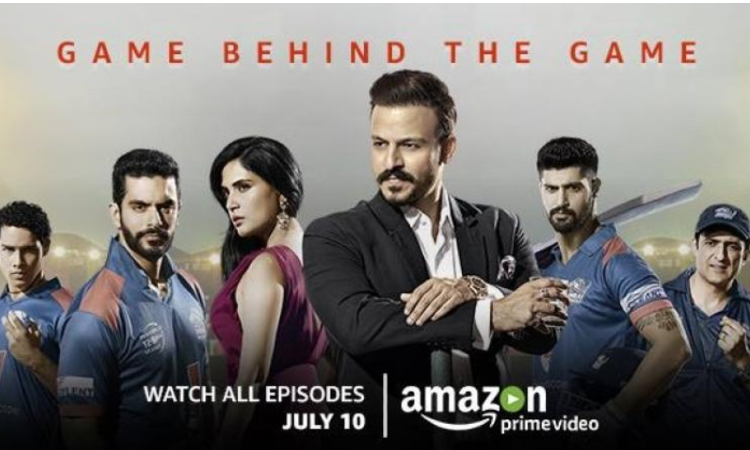 3. Inside Edge
Inside Edge is another Amazon Prime Video creation (the first one made originally for India) and brings a lot of known face to the small screen namely Richa Chadha, Vivek Oberoi, Angad Bedi, etc. It tells a story about Mumbai Mavericks, a fictional T20 team playing in Power Play League. The problem with many shows is the lack of a powerful woman. Inside Edge does not disappoint. Every woman in Inside Edge is a strong, independent female who is not just there to hold a mirror to their male characters. Richa Chadha is known for her strong female leads, and Zarina Malik is no different. There is also Rohini Raghavan and Meera Nagpal's characters. More than the script, it is the characters that strikeout. Each character is distinct, so are their dialogues, motivation and actions. The class act of actors does prevent you from being distracted by the melodramatic, pure Bollywood course.
There are times when things are added just for the sake of it; there is no reason why certain scenes are added. Vivek Oberoi seems constipated in certain scenes. It feels as if he is trying too hard to make it big. The show is also predictable, maybe because the concept of Inside Edge is tried and tested. You really can not care about what happens to which character. Not for the lack of trying by the scriptwriters and actors.
One thing to note while watching Inside Edge is that it is not meant to be an accurate depiction. If you understand that, you would probably not mind how fake almost each and every character feels.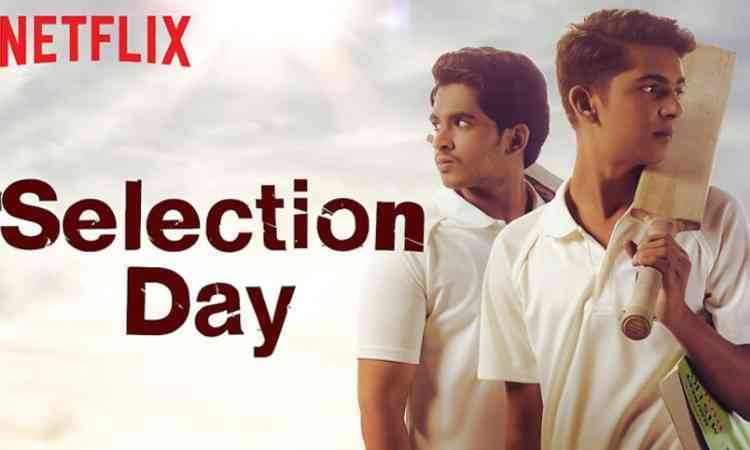 4. Selection Day
Another Netflix creation based on a book of the same name by Aravind Adiga. It shows the trial and tribulations faced by two brothers by the name of Radha and Manju raised by cricket crazed father. They move to Mumbai with hopes of being selected to play in some domestic league in the upcoming selection season. The episodes are twenty minutes long so you can watch all of it is sitting. The characters were always developing, episode by episode. The underdog story keeps you hooked. The ending might be too abrupt for some but the second season is already available. If you are tired of the daily shows soap opera broadcasting on Indian television, then this is something you must watch. It simple and does not require much concentration as does Sacred Games or Mirzapur. It is a must watch just because of the reliability factor, the underdog story without the pink, romantic glasses and the surprising end.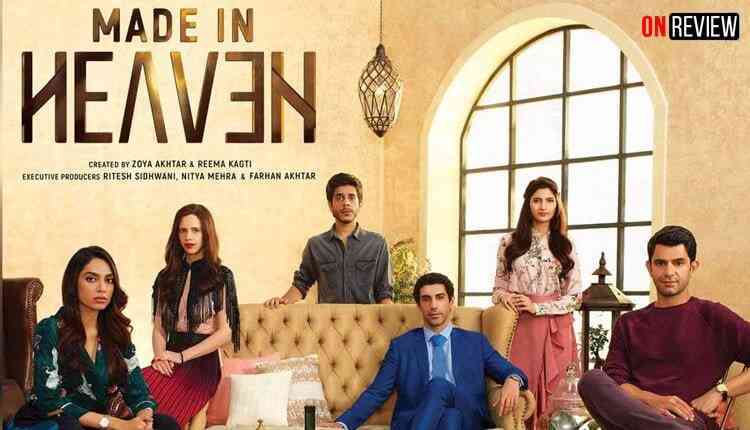 5. Made in Heaven
You can watch Made in Heaven on Amazon. It depicts the story of Tara and Karan, who work as two wedding planners in Delhi. The agency they work or are running is called Made in Heaven. It has been written and directed by Zoya Akhtar along with others. It also stars Kalki Koechlin.
If you watched the trailer and decided that it is going to be a dud, then you are so wrong. The trailer makes it seem pretentious when it really is not. The trailer does not do the series any justice. The series is anything but pretentious. It is not just a tale about rich, upper-class snobs but also poor, middle-class people can relate to it.
The story is many layered with beautiful, well-developed characters. Each and every one of them has a story to tell. The actual moral is put forth quite nicely without being preachy as a lot of shows do. It addresses social issues, the difference in opinion of old and new, dowry issues, article 377, extramarital affair, sexual assault and superstitions related to marriage. It puts it forward in a simple way, so even those unaware of what Article 377 means can understand what it is and what is wrong. It is yet another gem given to the Indian audience by Zoya Akhtar. None of the episodes is disappointing with complex stories, layered characters and superior performances. It disappoints neither in writing, direction, cinematography, dialogues, music, style, etc. Plus the scenes are really very pretty.
Zoya Akhtar does not shy away from giving the LGBTQ+ community an accurate representation in the form of Karan. It might just be the first time the characters of the community has been accurately represented. There is no sugarcoating, sanitation or anything that looks at it through her confirmation or as a kink.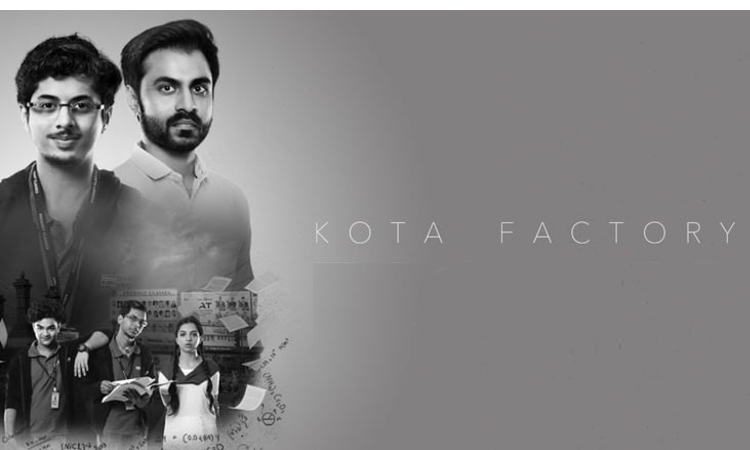 7. Kota Factory
Who has not yet heard of Kota Factory? Everywhere you go, you will find a string of praises about Kota Factory. A creation by TVF. It is credited as India's first black and white show. It displays the problems faced by IIT JEE aspirants in their day to day lives. Praised for its accurate depiction of reality, it has a great script, acting and style. It grabs attention from the very episode until the very last. It is yet another gem from TVF after Pitchers and Permanent Roommates. Two other must-watch shows.
Kota factory not only present facts but also gives an analysis of how it impacts society as well as all of us, individually. It is filled with symbolism from the black and white appearance to the names of characters.
Kota factory makes you grumble why the writers back at TVF are not getting the recognition they deserve. It would not be wrong to say that TVF is hitting back hard at Netflix and Amazon, giving them stiff competition and proclaiming that Indians can come with a better Kahani than Kaahani Ghar Ghar Ki.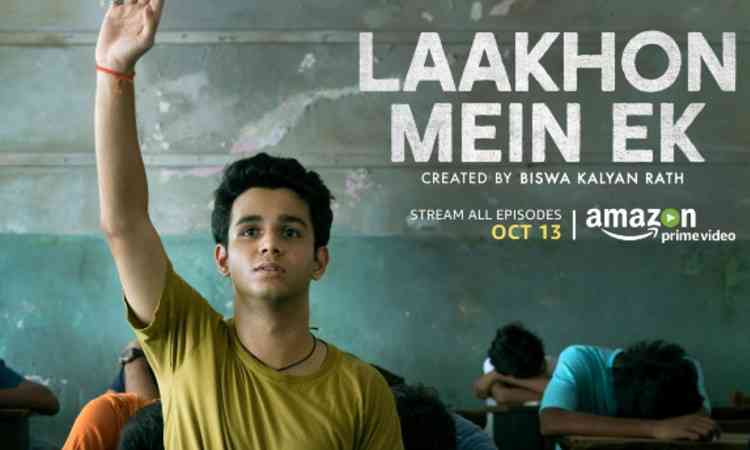 8. Laakhon Me Ek
Biswa Kalyan Rath has created Laakhon Me Ek and produced by OML Productions. It is another Amazon Prime Video originals. It tells about the struggles of average/below average student called Aakash who is sent to Genius Infinity for preparation of (guess what?) IIT entrance exam. Season two of Laakhon Me Ek though focus on medicine. Aakash's father wants him to become an IITian, but Aakash cannot get admission to college. His father sends him off to Genius Affinity where he becomes a part of Section D. He befriends his roommates Chudail and Bakri. Honestly, there are times where it feels the show glorifies underage smoking in the name of pressure and cheating, but on closer look, you understand that Aakash is not cheating because he wants to. He wants to make his father proud. The topper is antagonised over here just because…
But yeah, Aakash's anxiety is something familiar in students these days. The show does not sugar coat on commenting about how education is a business these days with no room for fun, understanding and practicals and how schools or coaching institutes focus more on rote facts and being an emotionless robot. Every parent must watch this. If not for themselves than for their wards. Stuffing children with pressure just because you think is correct! Even non-IIT-ians will relate to this.
The ending is suitable to the story too.