Bangs can change a face, add that extra pizzaz to an otherwise basic haircut or hairstyle and emphasize a particular feature. It can also hide a pimply forehead. Before getting bangs, you should consider a few things:
The kind of bangs you want. If you are not sure, this article is here for you!
Are you sure of your desire?
Your hair strength, thickness and health. People with cowlicks should not bother with bangs.
Whether you can take the chance of cutting the bang on your own or need a salon.
Will you have time to style your bangs before going somewhere? It is a long-term relationship.
After you are sure, here are some bang styles to consider. Gather up these supplies: comb, scissors, clips, mirror and hair straightener. Make sure to keep your scissors at an angle. Do not cut straight across, as that will result in a bad look.
Types of Bangs that You Need to Try in this Lockdown are as follows:
1. Wispy bangs
Wispy bangs originated in East Asia, more specifically, South Korea. They give a soft feel because of the feathered ends. These are also known as See-through bangs because you can catch a little glimpse of the forehead through the layer of hair. They are commitment-free (does not require brushing, blow-dry, iron or any other styling products) and suit all face shapes. These can be kept straight or swept to the side. The shears are held vertically to get a natural look rather than a blunt one.  Perfect for people with thin air.
To cut wispy bangs, you will need a rat-tailed comb.
To begin with, blow dry your hair after a shampoo. Gather hair from the top and separate it into thin sections. Comb it to the front of your face. Make sure it is parted and light enough to catch a glimpse of your forehead. Pick a section and hold your knife downwards and move them down one thin section. Please do it for other sections. The sections are shorter in the centre and longer at the edges, so make sure to give it a final combing and you are done!
2. Curtain bangs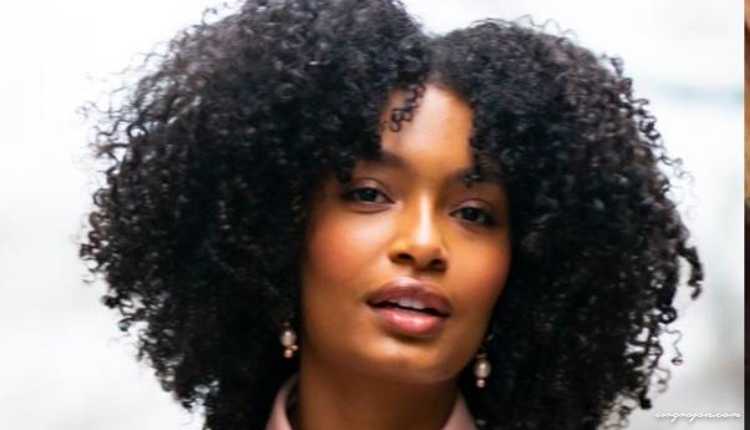 Curtain bangs are trending these days. Everybody is trying it out. Not surprising, seeing as how cute they are. And chic. Curtain bangs frame your face like a curtain does to a window. It works perfectly with all types of faces and hairstyles like open, ponytail, braid or bun. They can be good for short hair as well as long. If a hindrance to daily life, pin it back and when you are done going gaga over the bangs, grow it out without many dilemmas. Easy to deal, grow and deal with, these are the current fav of influencers. If you are just recently starting with bangs and are unsure which one to opt for, try this. They are pretty versatile and thus, suits everyone. They are also called perfect selfie bangs, for they stop just at the cheekbones, making it look more pronounced or giving those who lack cheekbones an illusion of it.
In curtain bangs, hair is parted from the centre and flows outward. As it continues downward, it lengthens.
Start two inches above your hairline and pull the section forward. Section them into two from the centre. Cut the two sections, so they are chin-length and move towards your shoulders. Point the shears upwards to create some softness.
3. Side-swept bangs
Side-swept bangs are cut longer than a straight across bang and then are swept aside. Had it not been so, they are long enough to cover both eyes. The thickness of these types of bangs varies and can be thick and thin, like straight across or wisp bangs. These are cut using a point cutting technique rather than using the blade of shears. This is to achieve the characteristic uneven look. And made for people with round faces.
Create a triangular part with your eyes as a guide. Brush your hair to the opposite side to where you want your bangs to be and twist your hair towards the back and cut parallel.
4. Straight Across Fringe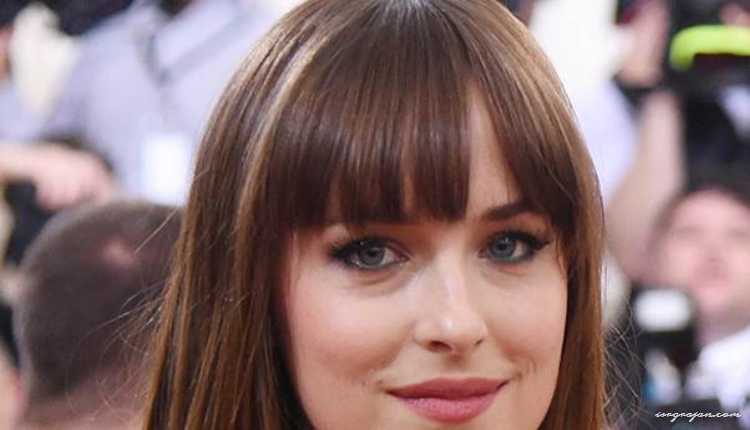 The most well known of the bangs, straight-across fringe, requires commitment and time. These are pretty chic. So much so that it elevates the look of boring, straight hair to the nines. These bangs are a go-to for a lot of celebrity hairstylists. A lot of celebrities like Nicki Minaj and Dakota Johnson are seen supporting these. If you have a heart-shaped face, these are a go-to! For they remove attention away from angular chins to the eyes. Square faces can go straight across bangs but with softer, wispy ends than blunt ones.  Just as seen with the heart-shaped faces, straight across fringes, also known as straight bangs, frames your face and emphasizes your best features while concealing your forehead. It is a good option for people with oily T-zones. Being a classic, they can never go out of style. Hence, they are evergreen.  If you are a beginner, then these are perfect for that very reason.
Use a wide-toothed comb to separate your bangs by creating a triangular shape. Pull it straight and check where you wish to cut. Keep the sections between your fingers. Snip it off using the point cutting method. That is, keep your scissors at an angle. Not straight across.
5. Textured Bangs
Textured bangs are formed of layers and require far more hair than a normal bang. These usually fall below the eyebrow. And create a choppy look suitable for any playful girl. These send the message: I do not really try hard, but I do.
Begin with two angled parts. Take a random section of your hair and twist it into a rope. Hold it by the ends.  Hold your scissors at an angle. Not straight across. Please do it for every section. Use a texturizing spray to give volume.