To fight the raging problem of pollution, Prime Minister Narendra Modi has announced an innovative policy called the "Vehicle Scrappage Policy" on the eve of 75th Independence Day in 2021. For the first time, the policy came up in the union budget of 2021 and 22. India has pledged in the meeting of the 'United Nations Framework Convention on Climate Change (UNFCCC)' this year to cut down its carbon emissions. India has voluntarily taken up the target of net-zero emission by 2070.
The foreseen effects of global warming are being felt by all for some time now. Countries around the world are taking stringent actions, and India is also one of them. The ground for this particular policy was prepared by the National Green Tribunal (NGT) in 2015 in its landmark judgment, where it said diesel-run vehicles older than ten years would not be allowed on the streets of Delhi.
The scrapping of vehicles is a popular concept in the West. Grand scrapyards are a common scene on the sides of the streets. But India is not so familiar with the idea of scrapping as of now. We tend to use a vehicle beyond their capacity, which leads to severe air pollution. Internal combustion engines of motor vehicles, run by petrol or diesel, release carbon dioxide, sulfur oxides, nitrogen oxides, heavy metals, and particulate matter in the air. The older the engine gets, the more it releases such polluting gases into the air. After a certain limit, combustion engines pollute more than it serves in terms of transportation. A policy like a vehicle scrappage policy is the need of the hour.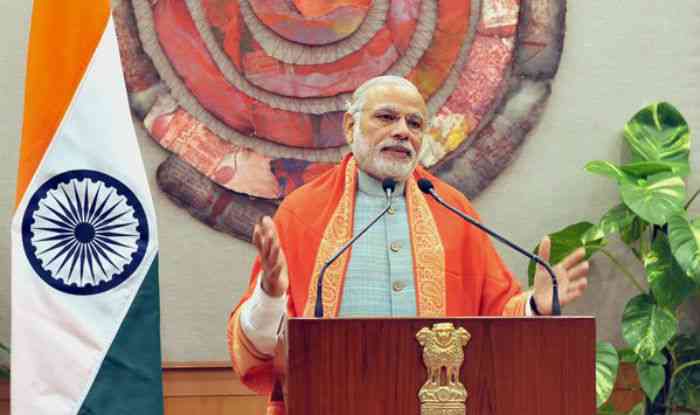 What is Vehicle Scrappage Policy?
It is a policy to scrap old and unfit vehicles. The government will create infrastructure for automated testing of vehicles. This policy sets a deadline for each type of vehicle, after the expiry of which the vehicle owner should send it for scrapping. The limit is set for 15 years for passenger vehicles, ten years for commercial vehicles, and 20 years for personal vehicles from the date of purchase. The Indian government believes this policy will slowly phase out unfit and polluting vehicles. It will help India to meet its nationally determined targets for climate change. This policy will further be conducive to a circular economic model and create new employment opportunities for the youth. It is a progressive state towards sustainable consumption and responsible use of resources (as enumerated in united nations Sustainable Development Goal 12).
How will Vehicles be chosen for scrapping?
Although a detailed timeline has been given, the authority will decide whether to scrap a vehicle merely based on age. At the center of the scheme, there is a fitness test, failing which a vehicle owner would be asked to send his vehicle to a registered scrap yard.
Fitness test has been made mandatory under this policy. Each and every vehicle will need to have a fitness certificate to be on the streets. For the first eight years, commercial vehicles will need to go through a fitness test every two years and annually after the first eight years. For some automobiles, the fitness certificate will be valid for up to 5 years (personal and passenger).
A vehicle can be scrapped before the expiry date if it is deemed unfit. If an automobile gets damaged in a fire, natural calamities, riots, or any sort of accident, it might be considered unfit. However, there is an appellate authority. The owner can go to the appellate body to conduct a re-test. The provision for re-inspection and reconsideration after necessary repaired work is done on the damaged vehicle is given. If it passes the test, on new fitness certificate will be issued, and the vehicle will be allowed to be back on the streets. In case the vehicle is considered unfit even after the second test, the vehicle will be declared to have reached its end of life (ELV). Nonetheless, it is a voluntary scheme, and the owner will be asked to take his vehicle to a registered scrapping center. If someone chooses not to scrap her vehicle, extra taxes will be levied (like toll tax, green tax). The vehicle might not be allowed to run in some areas due to environmental concerns (e.g., Delhi).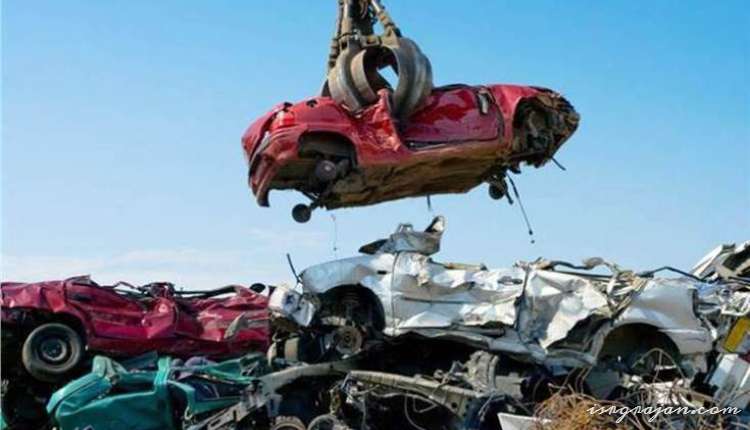 When will the Policy Come into effect?
The policy is not an abrupt one, and it plans to slowly phase out old vehicles. It will be implemented in two phases. If they fail the automated fitness examination, then the vehicles will be discontinued-
Personal vehicles older than 20 years from 1st June 2024.
commercial vehicles older than 15 years from 1st April 2023
The Pros of the Policy
Automobile Sector will get a boost. The Indian automobile sector is facing a continuous slow-down, especially after Corona and the bankruptcy of a big Non-Banking Financial Company (NBFC) IL&Fs. This new policy will require automobile companies to set up registered scrap yards, new fitness testing centers, etc. A joint venture has already been launched by Mahindra and government-owned MSTC to provide a one-stop solution for vehicle scrapping, recycling, and reusing throughout the country. Such Public-Private Partnerships (PPPs) are helpful to generate revenue for the government during a crisis.
'Circular economic model' is followed by developed European countries. Institutionalization of recycling and reuse will boost the circular economy in India, and in turn, it will create newer job opportunities for the youth.
Benefit for vehicle owner: It is a voluntary scheme. Thus, vehicle owners are given various incentives to make this policy work.

Vehicle owners are offered a scrap value worth 4 to 6 percent of the ex-showroom value immediately after signing up voluntarily for scrapping.
They will be completely absolved of the registration fee when they will buy a new vehicle.
Vehicle owners will be given or discount certificate of about 5 percent, which can be used to buy any new vehicle anywhere in the country.
If the owner does not want to buy a new vehicle, he can sell his certificate to a Third-party.
If someone voluntarily opts for scrapping, they will be given concessions in tax (up to25 percent for non-transport automobiles and up to 15 percent for commercial and transport automobiles)
New vehicles will not need frequent servicing, and they will provide better mileage. Thus, it would be economically beneficial for the owner.

It will help in fighting the problem of pollution. India has more than two crores of unfit vehicles aged above 20 years. An IBEF survey finds that most of such vehicles are in Karnataka, Uttar Pradesh, and Delhi. Specular pollution significantly contributes to the smog problem of Delhi. Air pollution can have severe side effects like permanent lung damage, respiratory problems in every age group, lung cancer, etc. Other effects include lack of agricultural production, permanent change in climate patterns, and destruction of the natural ecosystem. Combating pollution is a high-priority task now vehicle scrappage policy is a step in the right direction.
The steel and other raw materials retrieved from the authorised scrapyards will substantially reduce the import bills of our nation. The rising demands of the steel industry can be mitigated with the effective implementation of the policy. Will substantially reduce the import bills of our nation it will help to build a self-reliant India (Atmanirbhar)
Cons of the Policy
The infrastructure and logistics required to carry out the project require a huge sum of money, but our Government is Going through a financial crisis due to Covid-19. Foreign investment and private players are the chief source of money for the policy. However, they will focus on developed cities where they can make some profit. The peripheral areas and small towns will not be able to reap the benefits of the scheme.
Many vehicle owners are reluctant to go to a scrapyard because they might get a better price if they sell the car instead of giving it for scrapping. Government must try to provide a better quote for scrapping to attract more owners.
Some state governments have expressed their concern regarding the owner of second-hand and third-hand vehicles (like Tamil Nadu). They claim that it would be very difficult for them to retract the value of their automobile if they go for scrapping.
The process of deregistering old vehicles is complicated. Such complicated procedures create barriers for common men. A more simplified, single window system for the registration is required for the successful implementation of the policy.
A serious lack of awareness among Indians about the benefits of the policy is one of the main concerns. Government should utilize social media, television advertisements, and other mass media to reach the common people across the country and popularise the scheme.
Is there any Exception?
Yes. Vintage cars, signature models, and vehicles with high sentimental value or national value are kept outside the purview of vehicle scrappage policy. However, be will not be allowed on the streets for regular use. They are kept outside this policy to keep them in museums or showcases. They can also be allowed on the roads for special occasions with government permission.
Conclusion
Although there are certain challenges in the path of vehicle scrappage policy, it was a needed step to fight against the problem of pollution. After the United States of America and China, India is the 3rd largest carbon dioxide (CO2) emitter. Thus, the pros significantly out rates the cones in the vehicle scrappage policy.