K-pop has a huge fanbase all around the world. Most of K-Pop fans are obsessed because they felt a strong connection towards their idol and also felt relatable.
Some of the popular K-Pop group's are:-
BTS
Blackpink
Twice
Monsta X
GOT7 et cetera
Out of all K-Pop groups, BTS has a huge fanbase. BTS is also famous because they care about their fan's emotions by meeting and talking with them. Whatever will be the nationality of fans, they respect them.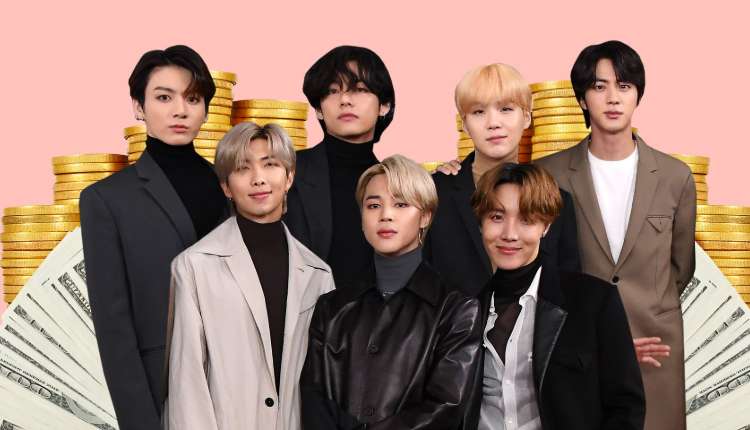 BTS – Also known as the Bangtan Boys. It is a group of seven people (Jin, Suga, J-Hope, RM, Jimin, V and Jungkook).
They began the formation of their band in 2010 and debuted in 2013 under big hit entertainment. Groups have released several albums and performed in various places all around the world. They become first to reach number one on the Billboard Global 200. Their concepts are always on like school bullying, mental health issues, women empowerment.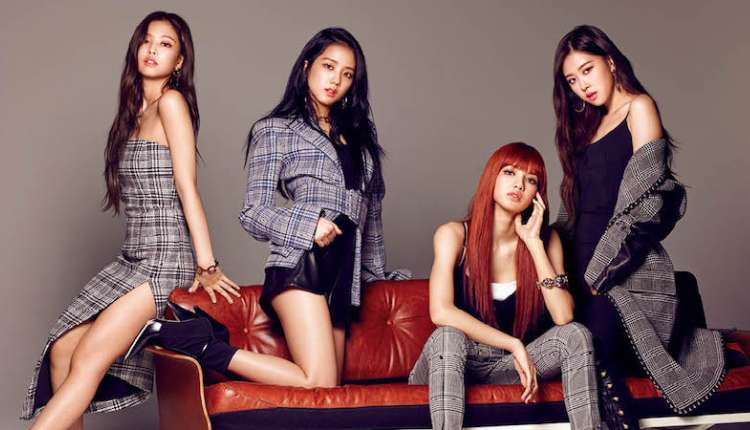 Blackpink – It's a South Korean girl group founded by YG Entertainment. In blackpink there are 4 members (Jisoo, Jennie, Rose and Lisa). This group was debuted in August 2016. Blackpink has broken numerous online records throughout its career. They were the first Korean girl group to enter and top Billboard's Emerging Artists.
Here are some reasons why people are obsessed with BTS
Their costumes and their colour theory – They use their costumes and colour theory in a very effective way in their music video. The kinds of graphics they use are also delighting to eyes. Their use of effects, makeup, outfits, ideas and so on are always in greater theme and greater vision.
Storytelling- The way they tell the story in their songs and music videos are amazing. Their songs are always on a sensitive topic. Like – "If you were me" by Roh Ji hoon in this song story of a blind girl was told. "Love Myself" which is a very positive thing in today's world.
Iconic fashion – They stand out different in terms of fashion. K-pop artist's fashion is just mind-blowing. Their fashion statement is simple but still iconic. Jennie is the fashion queen, and V is the fashion king.
Catchy songs – Any music would be nothing without catchy hooks, song lyrics, beats and their background. Their most viewed video on YouTube is "Smooth like butter" smashes 133 million views in just 24 hours. Some of the best songs of BTS are Dynamite, ON, fake love, anpanman, DOPE etc.
Charisma- K-pop artists are well known for their charisma or charm and their personality. They truly stand out of the crowd and take themselves to the next level in terms of their expression.
Approach to increasing diversity- K-pop artists act as well as sing. Basically, they are the perfect combination of skilled actors, singers as well as dancers. Their acting gigs are coinciding with their music career.
K-drama – They are wholesome. Through their K-drama, they reflect their culture and also create emotional connections with viewers. In their series, they talk about ancient life, the afterlife and mystical life. Some of the best K-drama is – Reply1997, Reply 1998, Crush landing on you, She was pretty, the last empress, fated to love you, are you human etc.
Multilingual – Most of the members of the BTS group speak in different languages as they can speak in English, Japanese, Chinese, Bahasa, Mandarin, Swedish and Russian. K-pop Singers frequently mix English saying with their Lyrics that make them more attractive to their fans worldwide.
Dance – Most of the fans love everything about them but especially their dance. Their choreography is enormous, and their dance needs a lot of energy. The amount of hard work they put in is just mind-blowing. Some of the most difficult BTS choreography are Dope, blood, sweat and tears, fire etc.
Training and instruction- Kpop artists are usually well-groomed and mentored by managers for many years. They are trained by different agencies and also went through rigorous training before their debut.
K-pop influence on the world
K-pop has now become a universal global phenomenon. It is a peculiar blend of addictive melodies, choreography styles, lyrics and also their production values. With this, fans fell in love with perfection. Basically, South Korean culture has been gaining popularity for over 2 decades. It also covers a wide variety of music like Hip-Hop, Techno and ballads.
Does BTS hate India?
The answer is No! BTS has a huge fan following in India as well, and they also love their Indian fans very much. Till now, none of the BTS members hasn't visited India.  But they show their hope to visit the country by sharing a very warm message to their Indian fans by saying that "Indian BTS Army Aap humare dil mein rehete hai".
Dark secrets of BTS and other K-pop Groups-
K-pop culture is known for perfection, but it has many dark sides and shocking struggles of artists as they put their lives at risk to get into a very slim chance of a successful outcome.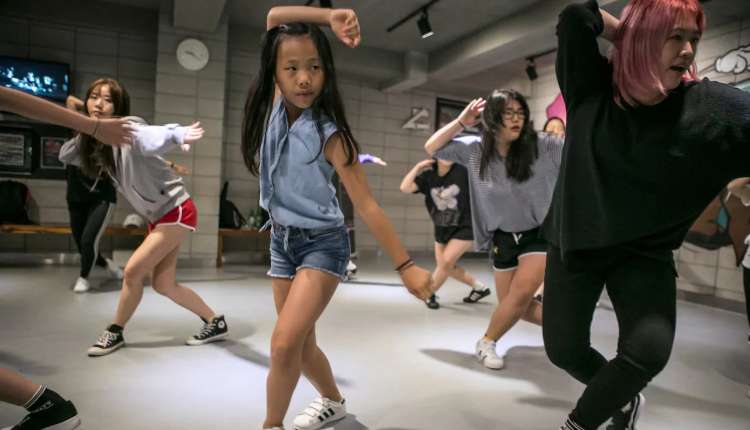 Training starts at a very young age – The training process is actually very stressful. Trainers regularly do evaluations to ensure that trainees doing well or not, and if the desired output is not come out, then there will be a high chance of completely dropping out of that trainee. Their training period varies from few years for most trainees, but it is for few months for the fortunate one.
Lots of Plastic Surgeries – They are well known for their high beauty standards, but there is a dark secret besides this. They have to go for a lot of plastic surgery before their debut. South Korea is considered the "Plastic Surgery Capital of the World". According to them, Good looks can buy you better jobs and fortune because of this mentality, now Korean government also take the initiative to stand out against it.
Have to sign the contract– They have to sign a contract for 9 to 15 years of the company under which they are trained after that contract is expired they don't get any recognition or any job. Especially some of the female artists have to face forced prostitution after their contract. During this contract, they are neither allowed to meet with their family and friends or to date someone. Many K-pop stars actually struggle to make money after their slave contract.
Don't give proper diet – Some companies don't provide a proper diet for their trainees so that they remain in good physical shape.
They don't give any kind of recognition to their music artists who make their songs attractive.
This shows that besides their catchy songs and excellent performance in terms of singing, dancing and acting, K-pop artists have to suffer a lot from the companies who trained them.