Games are a great way to keep the mind active and engaged by exposing it to a variety of different alternatives and experiences. Bingo games are the most convenient and enjoyable games to play on your mobile device at any time and from anywhere.
Everybody enjoys a relaxing game of Bingo now and again. It's a traditional game that people of all ages can enjoy, and adults may even wager on it for a little additional pleasure. The good news is that several Bingo apps are available for Android, allowing you to play practically anywhere.
The best thing is that you can play them for free. If you're waiting for someone at the bus stop or looking for a way to pass the time, the bingo games mentioned below may be of assistance.
Bingo games have long been seen as a commonplace element of everyday life. Have you played these free bingo games for android since you were a kid? The majority of individuals say 'yes to this question. They ensure that your leisure hours are filled with pleasure and delight, and the greatest thing is that you don't have to wait for someone to play with you; instead, you need to download the game and play it on your Android. Isn't it a step forward?
Are you eager to learn more about the highlighted bingo games available for Android?
So, here are the top free bingo games for android.
Bingo Frenzy
Bingo Abradoodle
Bingo Bash
Bingo PartyLand 2
Bingo Drive
Bingo Pop
Bingo win
Bingo Blitz
Bingo by Absolute Games
Bingo Quest
Bingo Heaven
My Bingo Life
Let's learn about each in detail
1. Bingo Frenzy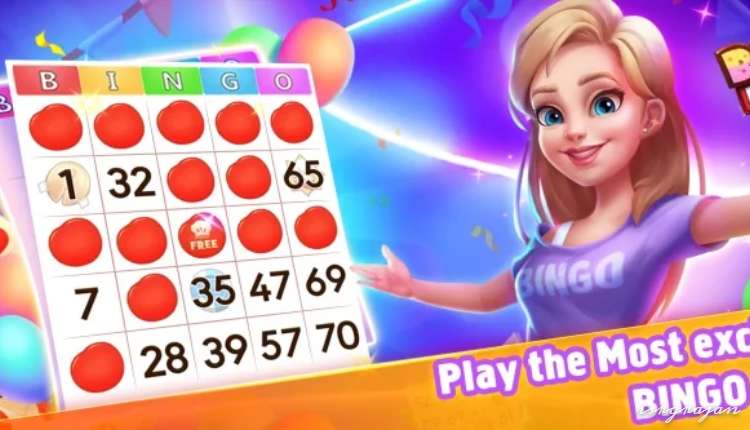 Price: Free to play
Bingo frenzy is one of the most enjoyable and relaxing games to play. It's a fun game where you may win jackpots, colossal prizes, and extra bonuses. The games come with a range of online and offline system features; this occurs when you love playing bingo with your pals at home or in a real-time multiplayer environment. Bingo frenzy is the most traditional and unique way to earn freebies and collectables.
Make your bingo tones more pleasant by Bingo Frenzy!
2. Bingo Abradoodle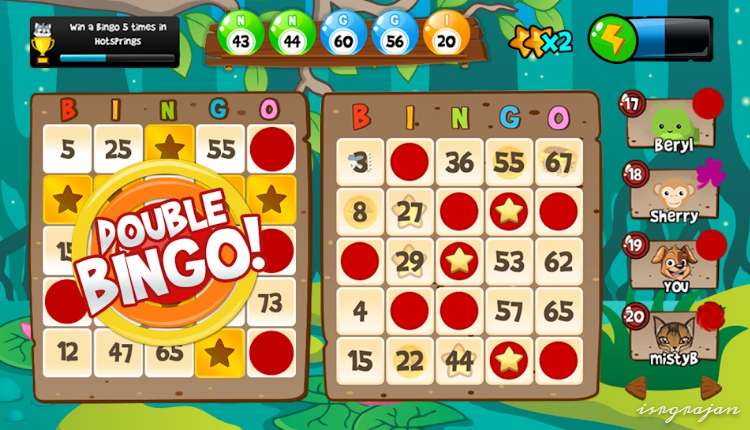 Price: Free to play
Bingo Abradoodle is the cutest bingo game ever, along with the greatest bingo board players, free bingo cards, and a wheel of fate. The game is an exciting adventure that you may play anywhere and at any time in offline mode.
The game comes with a choice of rooms to play in, allowing you to choose your style. In addition, players receive tickets to play every 40 minutes, power-ups to increase their chances of winning, and a variety of unlocked items. People that invest real money win more often, but this one has excellent odds right away, making it more favourable to free gamers than others.
Playing bingo, whether offline or online, allows you to win no matter where you are! The online bingo game allows you to participate in bingo hall activities whenever you choose. So, if you enjoy playing bingo online, you will have access to a large number of bonus stanzas and magic cards.
Get into the bingo mood!
3. Bingo Bash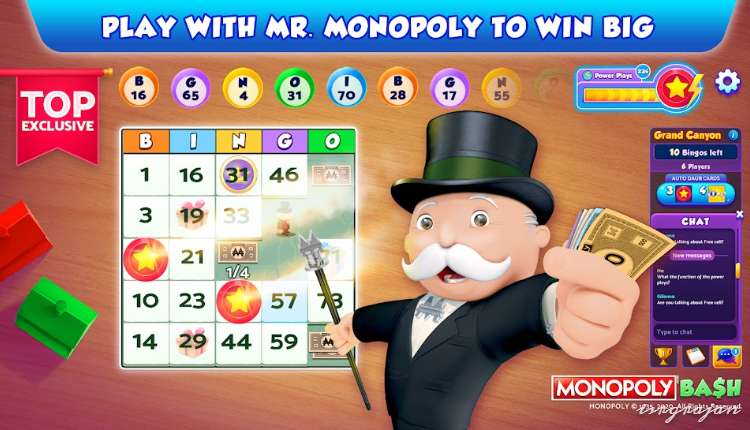 Price: Free to play
Bingo Bash is one of the most widely played online bingo games. A variety of rooms are available in the game. It also features a variety of Bingo variations to keep things fresh. It contains daily bonuses, power-ups, and other similar features to give players an advantage, much like most others. It's also where the company's freemium pricing is implemented.
This game has several intriguing elements that allow players to earn spectacular large rewards in unique bingo rooms. The game is a simple scratch card game that may be played with friends in the bingo community to earn luxury items and a jewellery collection.
The game is enjoyable even if you do not spend any money to play it. However, some bottlenecks may make the experience less pleasurable in the long run.
 4. Bingo PartyLand 2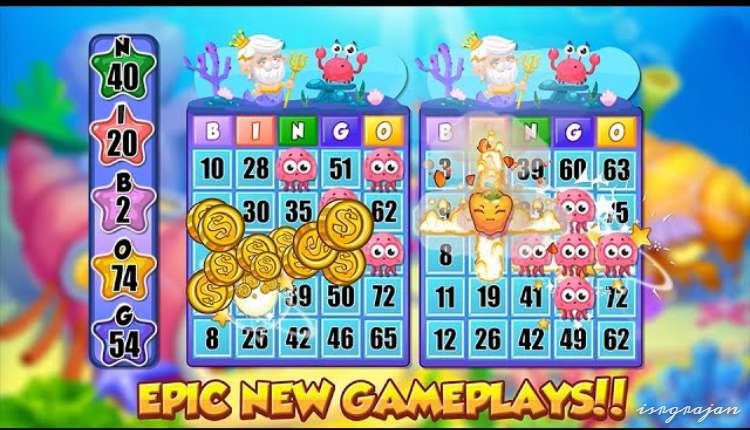 Price: Free to play
Another good bingo game is Bingo PartyLand 2. It contains a lot of features and may be played in a variety of ways. There's a real-time online multiplayer option, as well as numerous competitions and events, as well as single-player play.
The game focuses on collecting collectables as you go, which adds a little more drive to the game beyond merely choosing numbers on a card. You also receive up to eight Bingo cards every game and a lot of chances to win extra coins to play with. It is unmistakably a freemium game. That means there are a lot of mechanisms in place to attempt to persuade you to spend real money. Most of it, though, can be ignored with a little patience.
5. Bingo Drive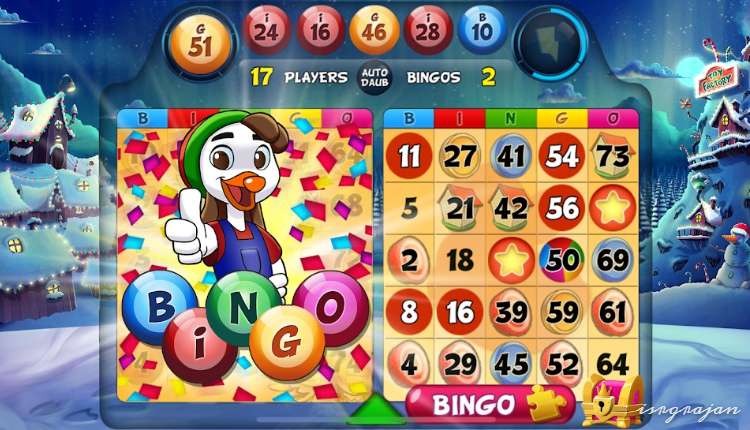 Price: Free to play
Bingo Drive is one of the most popular and well-liked games, featuring a bingo room and game credits to be looted. It's a plethora of ways to get started on your bingo journey and win and earn more bingo credits every day.
Without spending any money, the game is the most traditional and entertaining. Furthermore, bingo driving is aimed towards a more adult clientele. We may classify it as a social casino game designed just for fun and has no bearing on future real-money gaming success.
6. Bingo Pop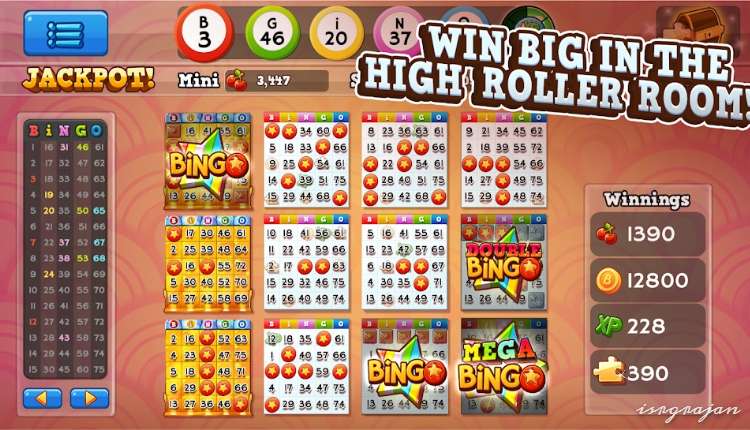 Price: Free to play
Bingo Pop is a free multiplayer game with huge prizes and special features. The game is distinguished by a full shield that may be used to protect against attacks while playing and travelling to other towns to battle. The game's finest feature is its special offline mode. In offline mode, you may play this game anywhere.
It is regularly updated with new features and bonuses to provide bingo players with the greatest possible gaming experience. Again, the game does not provide real-money gambling or the chance to win real money or cash rewards.
7. Bingo win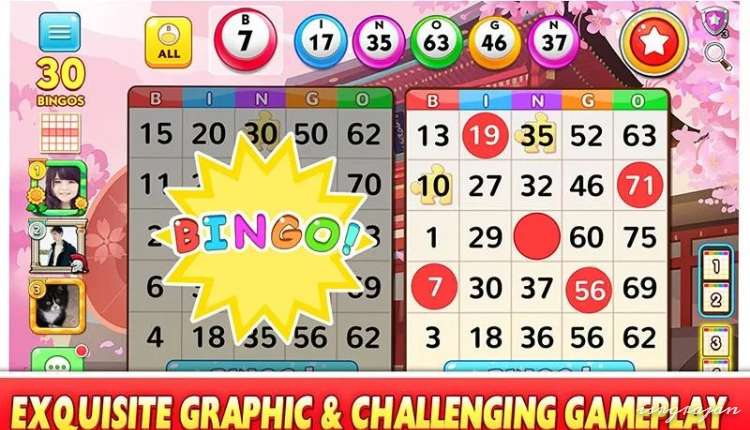 Price: Free to play
Bingo Win is a great and entertaining party game with a music track of delicate theme patterns. The game provides simple experiences such as travelling through the magical city slots and spinning the bonus game wheel.
This classic game is a tournament crown that reflects your worldwide glory online. Throughout the game, there are several opportunities to earn free credits and coins. It's also a game to scratch and dazzle with enchantment in city slots, and it's a game to feel the excitement with those online multiplayer bingo games.
8. Bingo Blitz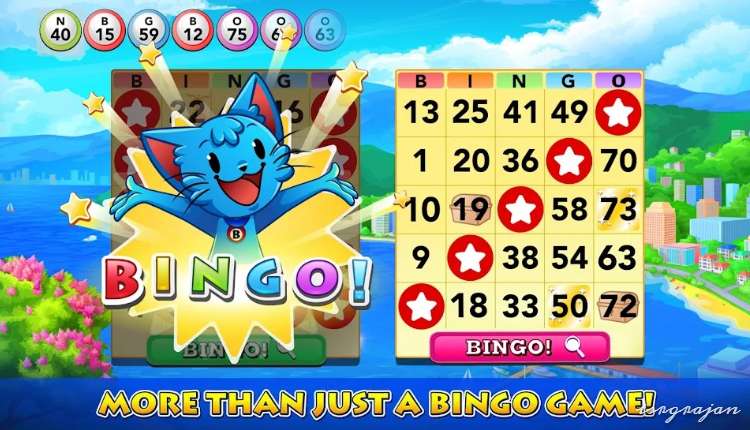 Price: Free to play
Bingo Blitz is a fantastic mission downloadable bingo game for android in which you may gain access to a variety of power-ups and bingo cards. This is bingo blitz, a free bingo game with a twist: players may unlock bingo live prizes and spectacular side games like bingo slot machines and additional credits by playing bingo blitz. It's the most popular game with interesting added features.
With mini-bingo games, you can amass the most prizes!
10. Bingo by Absolute Games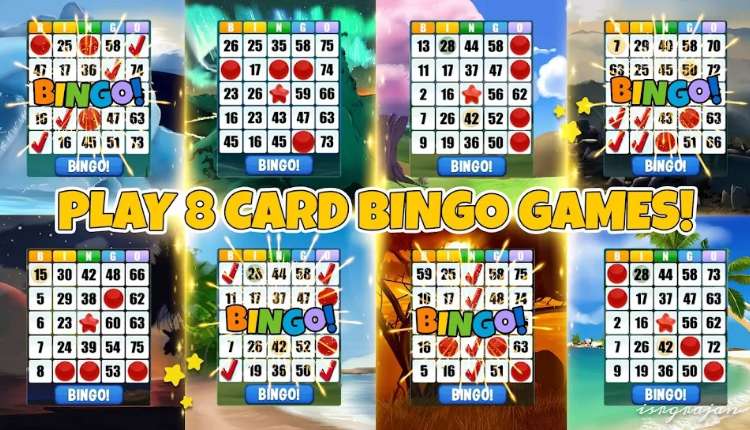 Price: Free to play
Absolute Games by Bingo is a straightforward and enjoyable offline bingo game for android. The game supports up to four Bingo cards per game, as well as complete offline play. You may even pause the game at any time if the number of call-outs is too quick. Some power-ups are included, and more may be purchased as in-app purchases. It is, after all, a freemium offline bingo game for android. Every four hours, you'll receive free coins to play with. Surprisingly positive feedback has been received on this one. The waiting can be aggravating, especially if you don't win frequently enough and require the four-hour recharge. However, in comparison to many of its competitors, it is far less aggressive.
11. Bingo Quest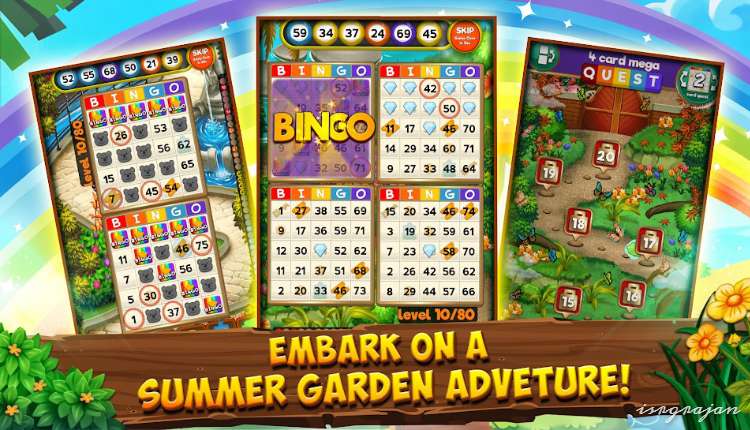 Price: Free to play
Bingo Quest is a good free bingo game for Android. By winning Bingo games, players advance across four realms. The game also includes offline play, various puzzle pieces to gather to proceed, and some bonus mini-games. There are a total of 80 levels, and you can even alter the call speed if it's too fast or too slow. It checks off many criteria for a decent mobile Bingo game, and we like the bonus of actual game progress.
12. Bingo Heaven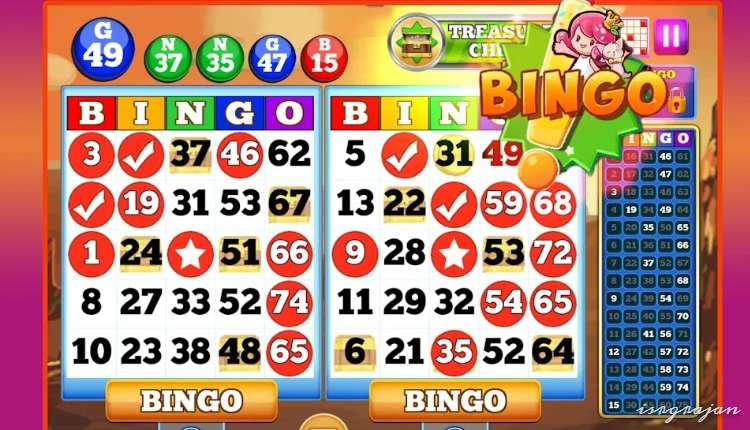 Price: Free to play
Bingo Heaven is a simple and free game to install. In an Android game app, the game takes the bingo caller parlour to your mobile. It is loaded with various chances to bring forth the greatest experience in the gaming industry, thanks to the frequent update's features of rewards and collecting. This is an offline game that you can play for free without connecting to the internet or using WiFi. Furthermore, this bingo game does not include real-money gambling or any opportunities to win money or cash rewards.
13. My Bingo Life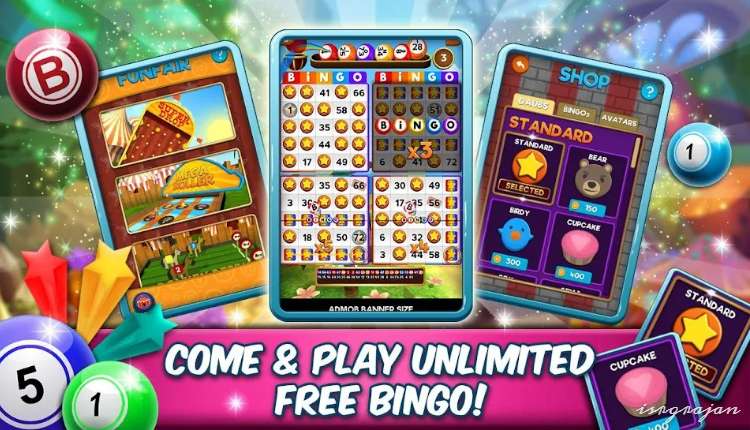 Price: Free to play
My bingo life is the perfect game for bingo fans since it has a trip function that allows you to travel across mystical realms and go on an amazing bingo journey. The game has several features that allow you to gain fantastic prizes and expand your collection of adorable animals from mystical realms. In the high roller bingo area, you may easily earn a large number of prizes. Entering a special high-risk bingo area and being rewarded with big prizes is a total lift.