When we think about travelling to dangerous destinations, we immediately think of countries at war, cities with high rates of violence, and this kind of thing. However, in this case, we do not mean that.
It can be said that everything dangerous is related to the ugly, but this is not the case. These places that at first glance, enchant you for their beauty, have the characteristic of being a risk to their visitors. But despite everything, they still attract travellers.
There are so many mesmerizing destinations all over the world where we all dream and desire to visit but how much of us know about the danger which lies behind some beautiful places. They allow you to experience nature with more closer, but in return, thousands of deaths have been recorded each year. We surveyed the internet for the riskiest places and put together a list of 10 of those beautiful together with dangerous destinations, in which tourists should be very careful. So let's start our listing.
The 10 Most Dangerous Tourist Destination in the World are as follows:
1. Cliffs of Moher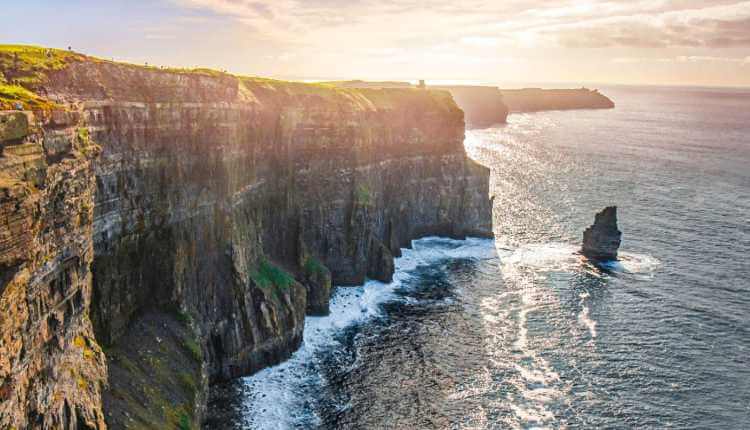 It is a magical place in County Clare, Ireland, and a claimant belongs to the 7 New Wonders of Nature. Cliffs of Moher has a length of 8 kilometres of cliff and heights that can exceed 214 meters.
The uniqueness of this natural stone structure is that you can see a combination of blue sea and rock greenery together in it, which makes it completely different, enchanting, and attractive.
It is advised to visit the Cliffs of Moher on a sunny day, not with very strong winds, as it is completely dangerous when it is windy. If the weather is not best and you do not follow instructions, chances are, you could be in danger. Also, there are people who die from this refreshing but dangerous environment. Therefore, it is very important to follow the signs and symbols that the only way you will not be in any danger.
Another strange incident happening in this place is suicide. That's true, and there are about 20 suicides every year. It has been said that suicides cause more deaths than car accidents here.
Also, The Cliffs of Moher were the set for the movie Harry Potter and the Half-Blood Prince.
2. Death Valley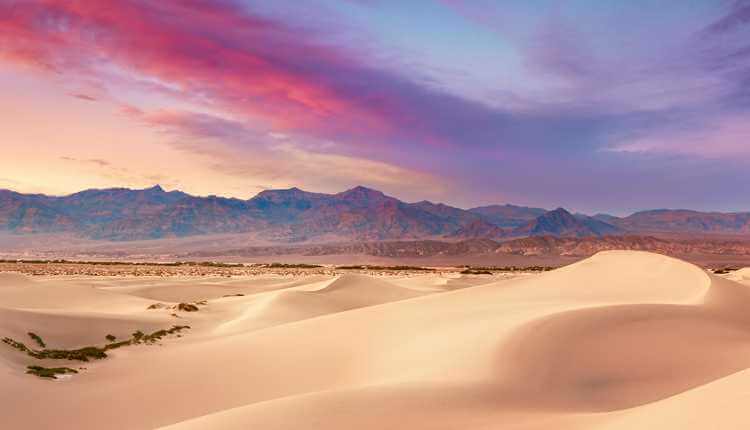 Don't be scared by the name! Nearly 1 million people gather to this National Park in the United States each year. You can go enjoy horse riding, cycling, and mountaineering at this place.
The uncomfortable thing is that this desert is considered one of the hottest on the planet. It even reaches temperatures of up to 56.7 ° C.
Surely you will end up annoyed, with a headache or insoles if you do not hydrate or protect yourself from the sun, but it will totally be worth being in this "hell". The desert has areas called "The Racetrack Playa", where the stones are said to move on their own. It is really curious to observe and know why this phenomenon happens.
The most recommended time to spend is night in Death Valley to enjoy all its landscapes: dunes, salt flats, canyons, and strange formations; Also, you will have an extraordinary view of the sky, with the Milky Way as the protagonist.
3. The Bikini Atoll
It is located in the Marshall Islands in the Pacific Ocean. At first glance, this is a virgin, paradisiacal place, rich flora and fauna and truly beautiful blue waters. But the proverb says "gold is not all that shines."
At the end of World War II and as a result of the start of the Cold War, the United States continued to manufacture nuclear bombs, but they needed a place to carry out the tests.
The inhabitants of the Bikini Atoll were evicted in 1946 and taken to other atolls or islands that are also part of the Marshall Islands. There were 67 nuclear explosions, but the most devastating was "Castle Bravo". Launched in 1954, this 15-megaton hydrogen bomb (a thousand times more powerful than the Hiroshima atomic bomb), reached 11,000 km of radiation and contamination over its surroundings. This immediately caused radioactive fallout and different types of cancer in people living on the surrounding islands and atolls.
After almost seven decades, the atoll continues with high levels of radiation and is surrounded by the remains of ships from the Second World War. This is a great attraction for experienced divers, that is why there are organized expeditions for this type of traveller, who must follow certain instructions to the letter for their safety.
Unesco declared this dangerous place for tourists a World Heritage Site in 2010, to remember and realize how a man can end everything.
4. Mont Blanc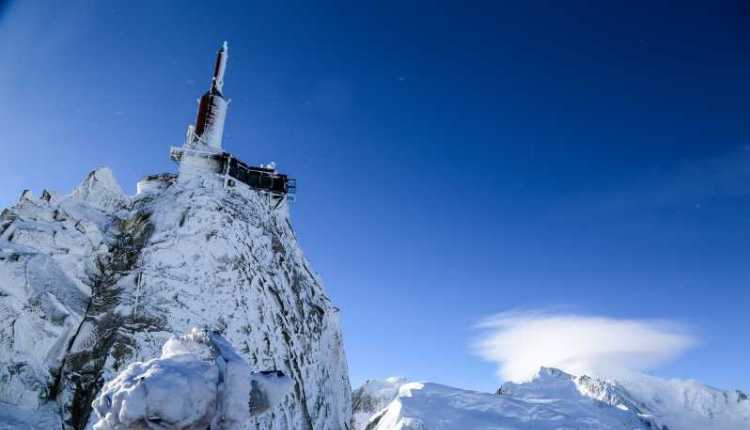 The highest mountain in Western Europe, with its 4,810 meters height, is located between Italy and France and is a place especially visited by mountaineers for snowboarding.
It's truly dangerous to want to do some of the activities on this site, which has claimed the lives of at least 100 people each year – more deaths compared to Mount Everest, which has only killed 400 people since 1920, according to Travel Awaits.
You have to be an expert athlete in mountaineering or snowboarding to choose Mont Blanc, although that does not ensure that you can get out completely unscathed, since, Chloé Graftiaux and Karine Ruby, both Experts in mountaineering and snowboarding respectively and finalists in world championships or winter Olympics, lost their lives on this mountain.
5. Path of death, Bolivia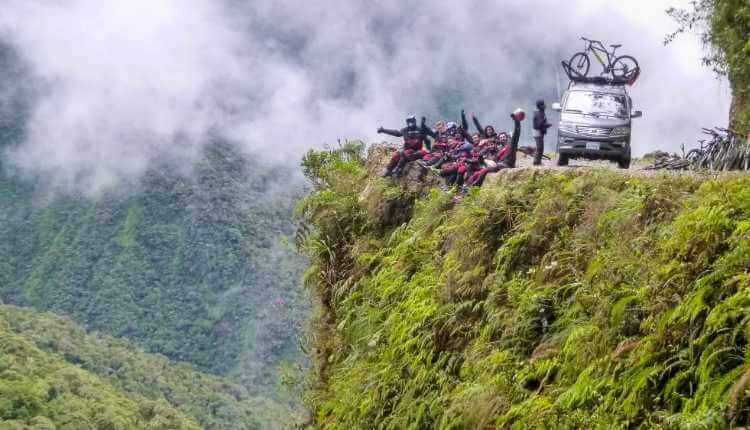 The route to go from the city of La Paz to Los Yungas is a tourist attraction due to the beautiful and pleasant landscapes that can be seen in the 80 kilometres of winding curves. Without paving and lack of warning signs, it is considered by many experts one of the riskiest roads in the world to descend from the Andes to the jungle.
In recent years it has become popular with cyclists around the world, despite the risk of having an accident. The mist and constant rains complete the cocktail in what is one of the most stunning landscapes in the world, but which claims an average of 96 lives a year in road accidents.
6. Chernobyl, Ukraine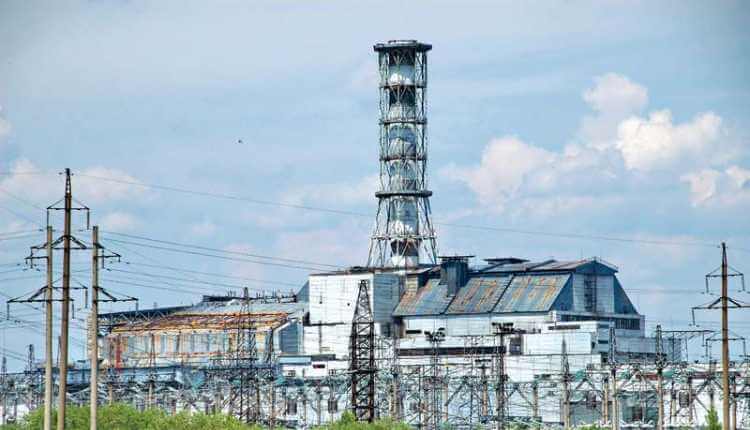 Although the city became synonymous with a nuclear disaster in 1986, over the years, it became an unusual attraction in the world. The deserted buildings along with a grey and desolate city, today are visited by hundreds of people travelling from Kyiv.
Although it seems incredible, after discovering that the wild fauna has repopulated the surrounding area where the nuclear power plant leak occurred 30 years ago, a new form of tourism has been created, which they have called "radioactive", where people who obviously have little attachment to their health, visit the ruined old power station. The environment is still polluted by the high degree of radiation in the area and strictly prohibited entry. Currently, different tourism companies offer a brief tour of the limits of Chernobyl, where spending more time will be equal to allowing health risks.
7. Acapulco, Mexico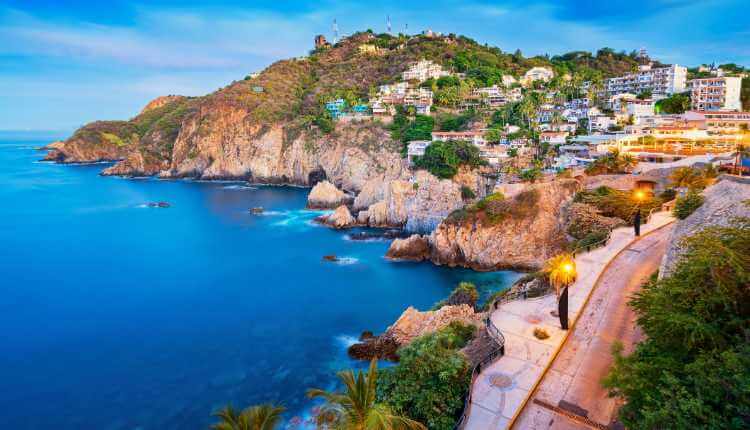 In the second half of the 20th century, the port of Acapulco became the most attractive tourist destination in the entire world. Movie stars, artists, and politicians were fighting to earn land to build their summer houses in the Mexican Pacific, while the hotel industry lived its golden age as never seen before. However, after the Mexican government declared war on drug trafficking, this city was never known again as the paradise it was. Thus, it became one of the most violent and homicidal cities in the world.
8. Danakil Desert, Ethiopia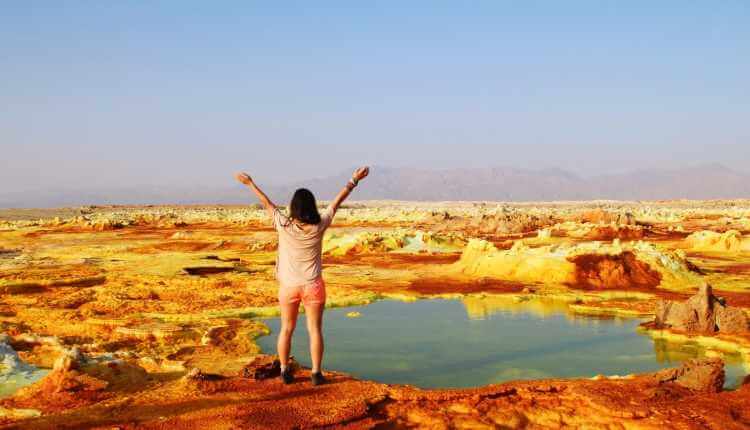 This place is known because of its extreme temperatures and its strange landscapes that seem to come out of a surreal painting. The bicarbonate reaches temperatures above 50ºC. Numerous active volcanoes and toxic gas-spewing geysers make Africa's the Danakil Desert one of the most brutal landscapes in the world.
9. New Smyrna Beach, Florida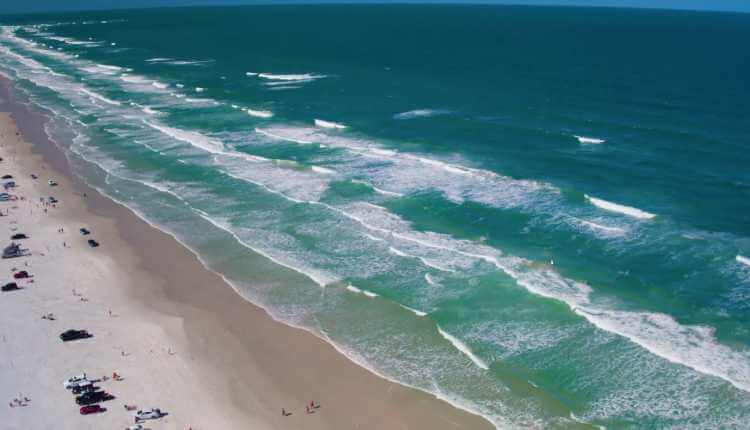 Recognized by lovers of sun and sand and water sports, this huge beach is located in Volusia County, Florida. The thousands of travellers it receives each year are usually lovers of diving, surfing, among others. However, it is the site with the most shark attacks worldwide. According to National Geographic, anyone who has swum in New Smyrna was within 3 meters of a shark without knowing it.
10. Grand Canyon, USA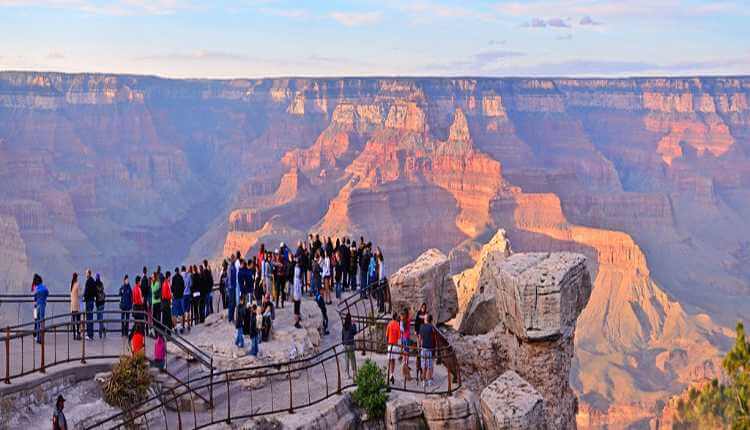 Grand Canyon is a famous tourist spot, it could be thought that it is not a dangerous place, but taking a wrong step here is equivalent to certain death since the heights are astonishing, and there is no protection for those who dare to climb their tops. In fact, it is the second place with the highest number of suicides in the United States.
Bonus! Miyakejima Island, Japan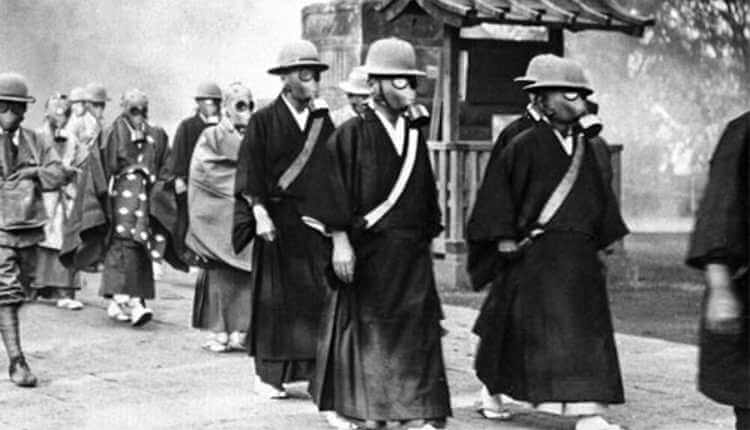 Miyakejima sits atop a volcanic chain from the Pacific Ocean that has erupted six times in recent years. As a result, large clouds of ash and toxic sulfur dioxide filled the air, making much of the island inaccessible.
The island was evacuated and remained empty for 5 years, but in 2005 people began to return. Almost a third-fourth of the island is now uninhabited due to poisonous gases, and both residents and visitors must wear gas masks to protect themselves from toxic air.