American sitcoms have always been a source of entertainment for Indian youth who do not appreciate the misogyny of Kapil Sharma, the preachy Tarak Mehta (at least in the next season) or the ever long, never-ending the saga of Saas Bahu and Saajish where characters never seem to die. Here is a list of few shows which do not think of their audiences like idiots.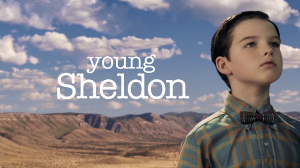 1. Young Sheldon
A spin-off of The Big Bang Theory, Young Sheldon tells the tale of (you guessed it) a young Sheldon Cooper who lives in East Texas with his family of nonintellectual. His family consists of his mother, father, elder brother, twin sister, and meemaw (maternal grandmother). The show begins with a nine-year-old Sheldon Lee Cooper starting high school. Each character is unique like Mary Cooper who is a devout Christian, a loving and caring mother to Sheldon but ignorant of her other children, George Cooper, the voice of reason when his children and wife get out of control, George Cooper Junior, the unintelligent, outwardly confident but insecure brother of Sheldon Cooper, Missy Cooper, a perceptive older sister who loves to pull prank on others and his way too mature for other age (much to Meemaw's amusement and Mary's annoyance) and finally Meemaw, with whom Sheldon shares a special bond. Contrary to her daughter, Meemaw is pretty chilled and often advises Mary to trust Sheldon.
The thing that makes it better than The Big Bang Theory? The annoying studio audience laughter has been done away with it. Sheldon Cooper is less irritating and cuter. The characters are less of a caricature or stereotypes (at least the family is). It might not be as hilarious as The Big Band Theory, but it touches hearts.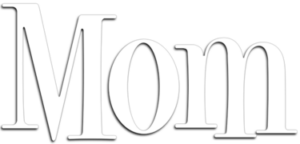 2. Mom
Mom stars Allison Janney and Anna Faris as an estranged mother-daughter duo. It follows Christy Plunkett (played by Anna), a single mother who is now sober, starting a new life in Napa, California. She works as a waitress at the start of the show while attending Alcoholics Anonymous Meetings throughout the show. Her mother, Bonnie Plunkett (Alison Janney) is also a recovering addict. And her granddaughter, Violet, is no better. At least her grandson, Roscoe is saved from the curse. A recurring theme is an estranged relationship between the mother-daughter where the daughters hold a grudge against their mothers.
In a world which idealizes women, where they can not be wrong. Ever. Mom tells the tale of women in recovery who are corrupt, right and struggle to survive every day. It is a tale which every daughter and mom can relate to irrespective of whether they are recovering alcoholics or not. Each character is flawed. These flaws either make them lovable or annoying or both at the same time.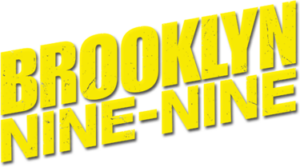 3. Brooklyn Nine-Nine
This show has been almost canceled but thanks to its fan following, CBS picked it up for the sixth season, and it is going strong with the seventh season in talks. Filled with diversity, free of stereotype, Brooklyn Nine-Nine recovers around Brooklyn's 99th Precinct. Overly serious Captain Raymond Holt heads them. The detectives include carefree but talented detective Jake Peralta, by the book, stern Amy Santiago, hard working and timid Charles Boyle, stoic and aggressive Rosa Diaz, incompetent but apparently 'meow' in the past, Hitchcock and Scully. Gentle giant Terry and weirdo, Gina Linetti. There are other minds blowing characters who stay with you, as well. Along with comedy, there are times when the show takes a dark turn. It strikes you because Brooklyn Nine-Nine is a show where diversity is very much the norm. So when you see racism, police brutality and homophobia depicted in this—it strikes you.
Rotten Tomatoes reviewed that the show is charming and intelligent. If you end up sad for whatever reason, the display can help you cheer up. It is best for days when you feel lonely, tired, or depressed. The cops of Brooklyn's 99th Precinct are sure to become your friends, as well!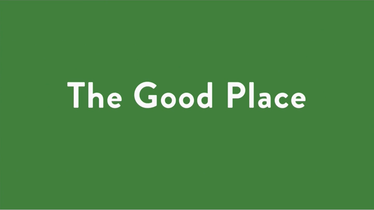 4. The Good Place
The sitcom begins with Eleanor Shell stop finding herself in heaven. Which is weird since she lived a morally corrupt life. To not end up in hell, she decides to change herself. Helping her is her 'soulmate,' the indecisive but genius, Chidi whose name she couldn't remember in the first few episodes of the season, Tahani, a condescending, perfect philanthropist, Jianyu Li, a monk. There's also the angel Michael, the architect, and Janet, a programmed, omniscient guide.
The show gives you a dose of humor along with ethics and philosophy. All characters stay with you, especially Eleanor and Tahini. Their interaction is hilarious. They prove that the opposite is the best compliment. Each style compliments each other well.