We frequently complain about not having enough clothes to wear and make a mess of our whole wardrobe every time we go out. Nobody likes repeating their clothes, and that is why we end up buying so many clothes, most of which will never be worn again after that one event. No wonder most people are usually hesitant about investing in clothing items that do not look anything exciting but are very basic. We fail to understand that these items are the building blocks that will help us build our aesthetic wardrobe's foundation. If put together nicely, these essential clothing items can level up any regular plain outfit to a stylish, sophisticated one. It is all about how we layer and style them. Rather than spending heaps and heaps of our money on clothes we would hardly wear and regret later, let's invest on these because they would not disappoint you.
These are some of the pieces that are an essential wardrobe must-haves; they include classic pieces which will never go out of trend. These pieces have the versatility and can match up to the different fashion styles of every individual. Besides, they are also timeless, you can have them in the wardrobe for many years to come but still make the most of them.
The 16 Basic Clothing Essential Items Every Girl Should Have in Her Wardrobe are:
1. Jeans: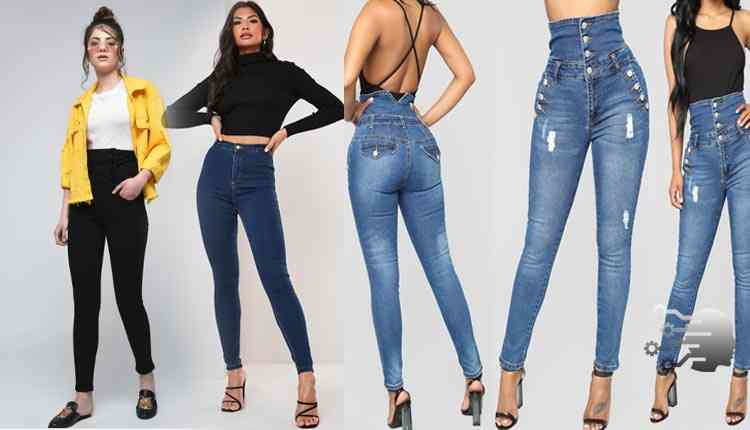 Finding a good pair of jeans is like finding a rare gem. Jeans have gone through generations and generations of transitions, and everyone has their personal preferences since some prefer tight-fitting jeans. In contrast, some look for the comfortable loose baggy ones. With jeans, you can throw like anything on top, and it is going to match. I prefer the high waisted light denim straight jeans; although most people do not pick them during winters and fall, I think they are such a classic piece and the seasons do not matter.
A black pair is such an essential tool you can never go wrong with them. They are more sheek and presentable than regular blue jeans. I find that they really elongate your leg. Most people are paranoid and then avoid a full black outfit, but it actually gives a very edgy high-end look.
Tips on choosing a good pair of jeans: Look for high waisted jeans that reach your belly button region because they make you look taller than what you really are. Go for a straight fit rather than a jegging fit because it will make you look more mature and grown-up. Please pay attention to where it ends; make sure it ends near your ankle. If it is too long, it can end up looking messy, or if it is too short such as Capri length, that might also look awkward. Lastly, go for stiff denim rather than the stretchy material. They are going to last longer and not rip.
2. Black and white tank tops: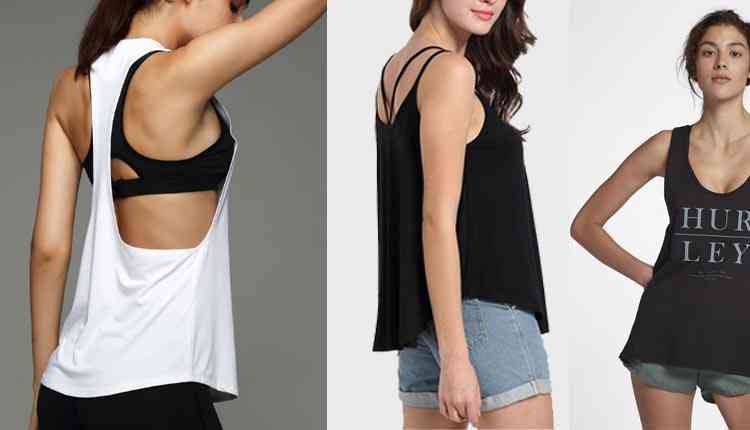 They may seem very simple, but they are such a must-have. They are easy to find and can be worn with anything at any time. They can be used as a basic layering option which will look absolutely fabulous with any outer of our choice when it's slightly chilly outside. They can also be used as gym wear.
3. Black and white t-shirts: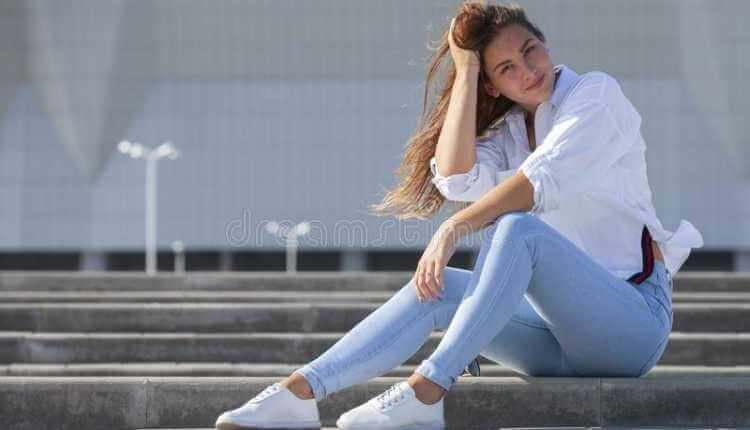 Those who do not feel comfortable wearing tank tops only, do not worry because plain black or white t-shirts are there for your rescue. They can also be used as a basic layering option within outers. Personally, I would prefer a loose fit so that I could do more things with it, such as either tuck it in or tie a knot, or even wear it like a tee shirt dress. The key is to go for a 100% cotton material that will last really long and go for round neck rather than v neck.
4. White blouse: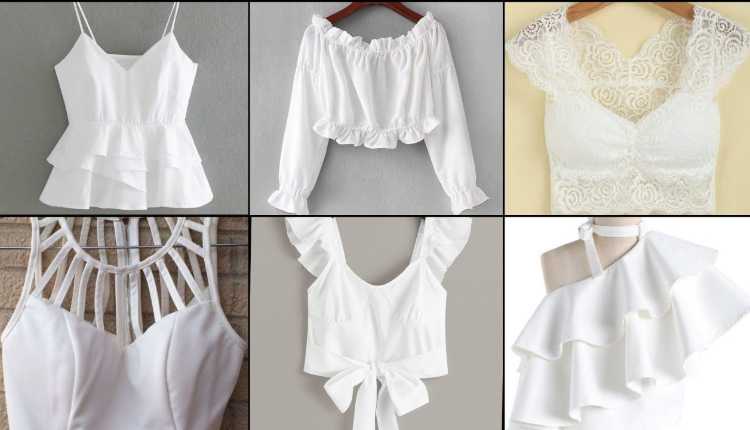 These help in providing such a cool and effortless look. Depending on what combinations you choose, it can be used as formal or casual wear. Look for little details such as frills or laces to give an extra fancy look even if you pair it with some simple basic bottoms. It barely takes you some time to get ready, but it will seem as if you have put lots of efforts in it.
5. Patterned dress: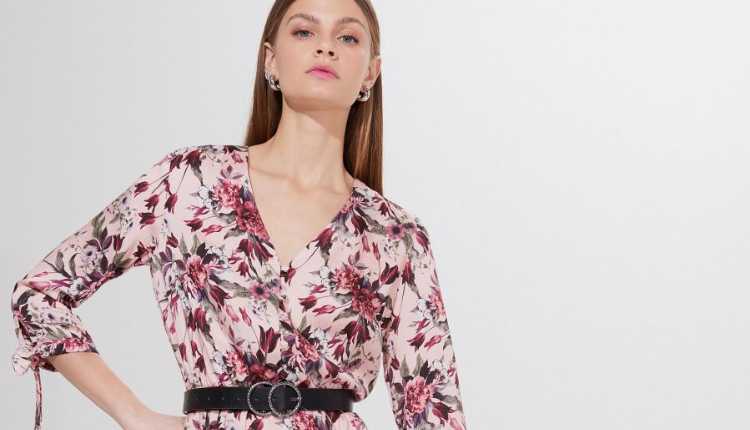 This kind of dress gives such a dreamy vibe. They are a must-have in summers. They are so easy to style, you can throw it on, and they are good to go. You do not have to worry about different combinations to complete the outfit because the dress itself is enough. After going for solid colours in your wardrobe, a little patterned dress would give some life to your wardrobe. They are perfect to wear when you go on little picnics with your BFFs.
6. Denim jackets: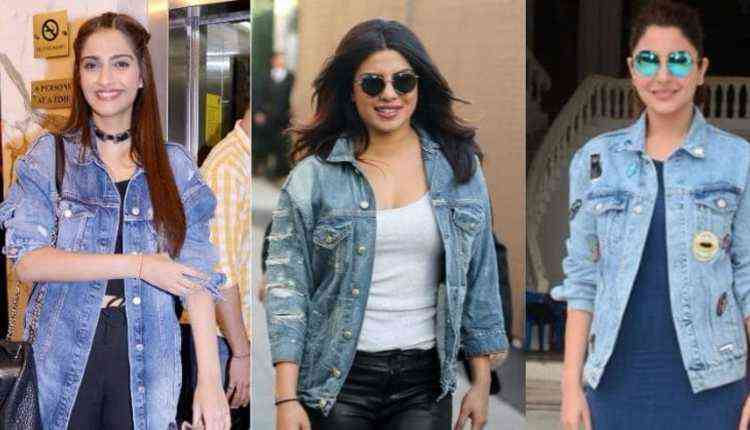 These are such a staple which never seem to go out of trend. I would usually prefer a loose, chunky oversized fit because you can throw them on and they would instantly make an outfit so much cooler. Another plus point is they match with everything possible in your wardrobe. They are convenient in transitional seasons such as during spring and autumn. If the place you stay does not have extreme winter, denim jackets are perfect for it.
Tip- If you cannot find a one you like in the women's section, you will definitely find one in the men's section.
7. Blazers: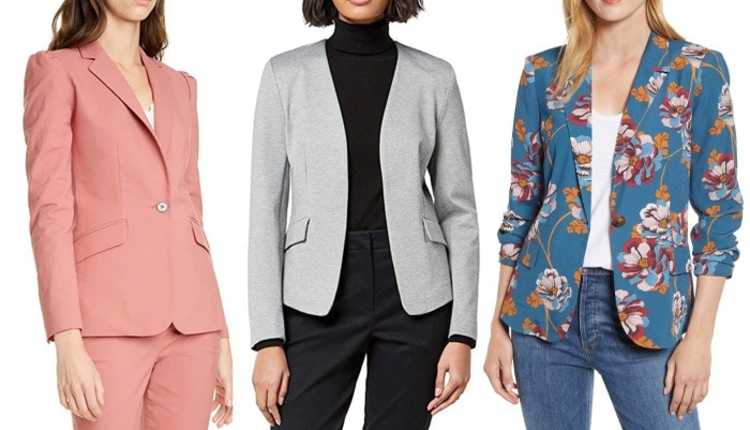 These are one of my absolute favourites. They are another piece that you can throw on, and it will make you look so effortless and presentable. You can give it a casual look by throwing it over joggers or jeans. If you get a blazer of an oversized fit, you can even wear it as a blazer dress. It helps you portray a strong, confident, commanding personality.
8. Moto jackets:
If you buy a genuine leather jacket, you need not worry about changing it for quite a long time because I do not think they will ever go out of style. They automatically give an expensive touch to your outfit. Although most moto jackets look the same, it totally depends on how you style it. They are mostly unisex, so it is straightforward to find them in the men's store. However, in my opinion, go for a fitting size rather than a large bulky one.
9. Turtle neck: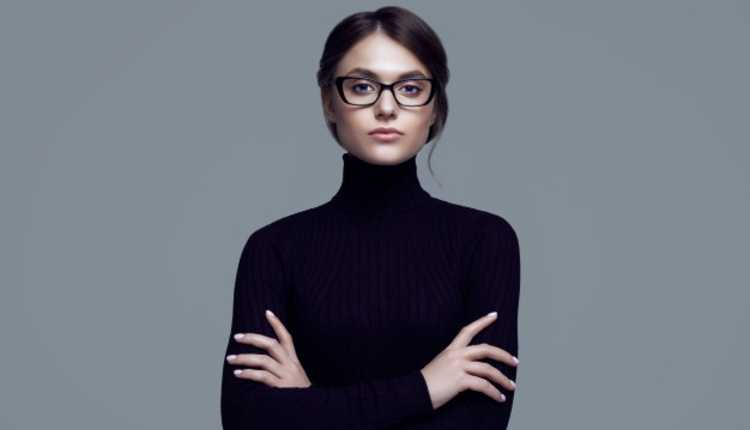 I wear this almost every time I go out during winters. It makes your survival in winters so much easier because you can use them as a layering option with all your jackets, sweaters and even sweatshirts during winters. They are going to protect you from the harsh winter wind and keep you cosy and warm. It's better to hoard them in few colours including black, white and beige. While during summers, you can layer them with strappy dress or cami or corsets.
10. Oversized hoodies: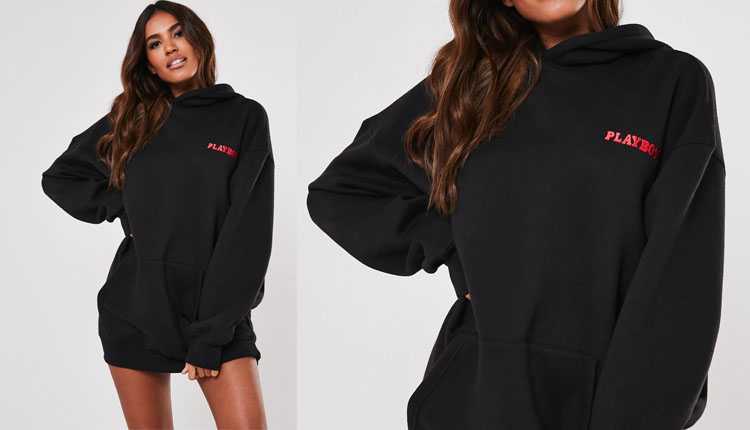 In case you have to run errands and do not want to spend time dressing up, oversized hoodies are yet again there for your rescue. They are so comfortable, and you can lounge in them. Even supermodels prefer matching hoodie sets to go around for their daily tasks and look equally presentable.
11. Miniskirt: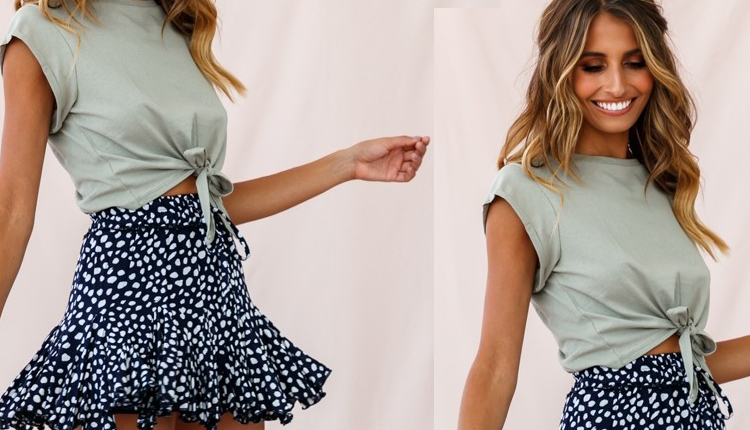 I know most of us are not comfortable wearing skirts, but I personally really love them. Any neutral top with mini skirts is going to give such a super cute outfit. You can wear them on your coffee date, and it will perfectly go with the vibe. I am not sure if it is an essential must-have but if you want to go for a girly look, get a mini skirt ASAP.
12. White or beige pants: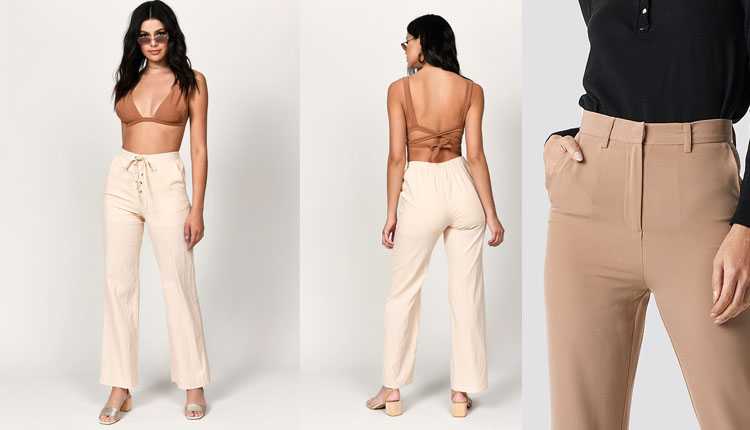 They give such a light and fresh look during summer times. Any print or any pant would look good with white pants. It is preferred if it is a loose fit, especially during summertime. They are another effortless piece that can automatically make you stand out.
13. White shoes: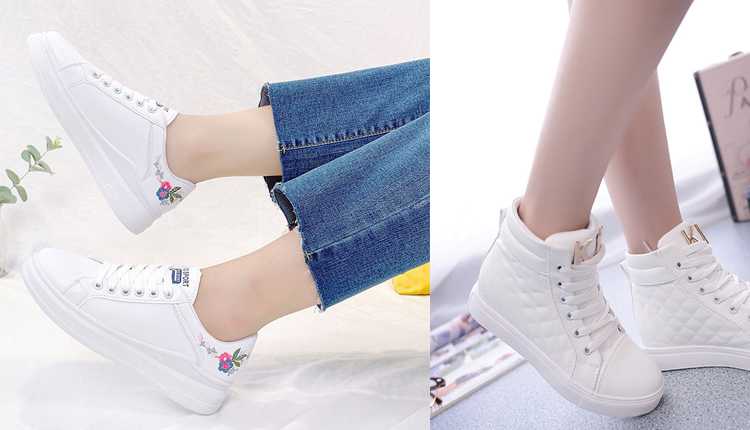 They are that one shoe that no one can go without. They are great with jeans or dress; actually, there is no outfit they would not work with, so you are all set if you invest on a good pair of white shoes such as the Nike air force ones or fila destroyers if you want to go for funky dad shoe vibes.
14. Nude mules: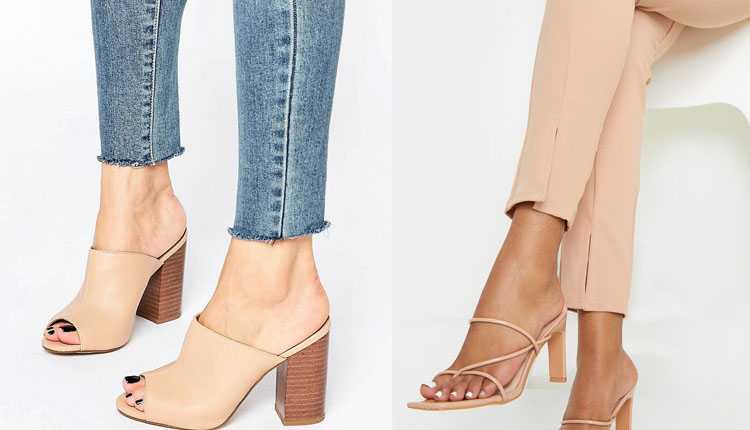 Go for a light nude or neutral colour that will go with most outfits and also blend in with your skin tone and make your leg look elongated. A pointed toe again elongates your toe box and make your leg look a little bit longer. Rather than going for a high heel, go for block heel of an inch or two. They give you some height yet they easy for walking.
15. Boots: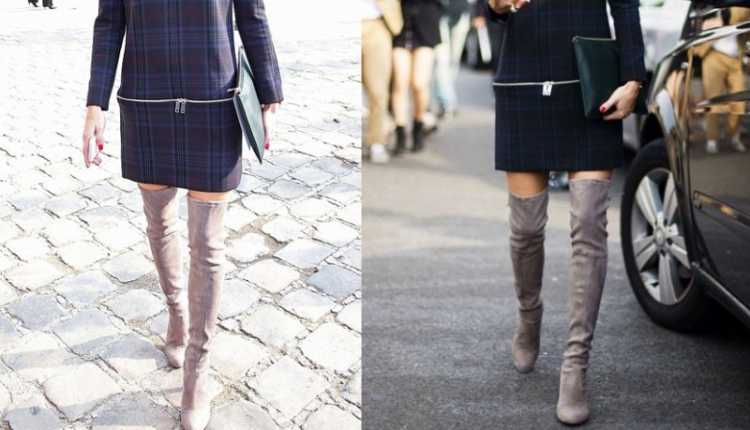 Winter must-haves these boots are. Boots come in a dozen different styles, and you can get a variety to choose from depending on what aesthetic you want to go for. For a more casual look, go for chunky combat boots. They are easy if you walk around a lot because they are comfortable but still add a little personality to your wardrobe. While if you want to go for a fancy look, go for high heeled Chelsea boots. They are form-fitting, and you can tuck in your straight jeans. You can also go for the knee-high boots, but I am personally not so fond of them.
16. Black purse: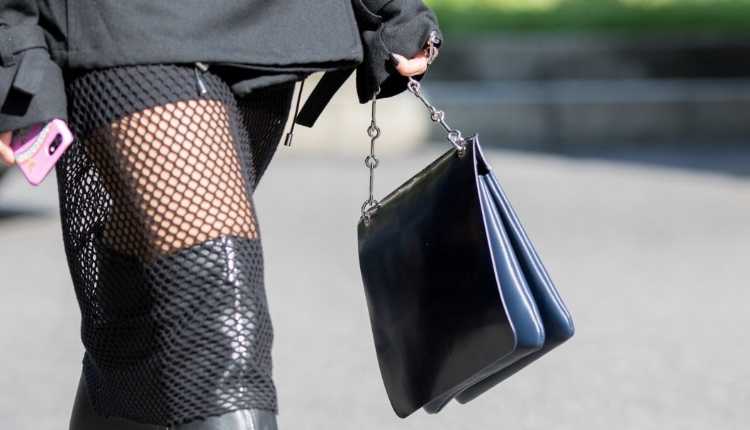 As we mature, we want to move forward from our high school backpacks to mature looking purses if that makes sense. I would suggest going for a good leather purse with some gold or silver detailing rather than funky and loud. They are going to complete all your casual and formal outfits. They are so handy to carry your essentials such as phone, lipstick, wallets, keys, etc.
Once you establish these basic pieces, you can add trendier pieces to your wardrobe to elevate your look and experiment. However, just these basic pieces are enough too. Brands, where you can easily get your basics, include H&M, Forever 21 and Zara. H&M especially has a basic section. Zara can be on a little pricier side, but they are worth it. Whether you are building a new wardrobe or redoing your aesthetic, I would highly recommend making these pieces a part of your wardrobe. It is going to make dress-up more fun.