It is the day, what day? Just a day. We are now living in lockdown with the coronavirus pandemic, hoping there will be some good news to all. But, besides following the news all the time it is vital to distract the minds. There are several things to do to distract our minds. One of those is definitely watching some good shows and movies.
Lives are really getting difficult for people inside the houses. Going out to kill the boredom is not a choice anymore. Staying indoors and enjoying TV shows and movies will definitely be a safer option for many. Netflix has enough of TV series and movies to watch. Every person who has a Netflix account will always be in search of something binge to watch. If you're looking at what to watch next, these are the most-watched and worth watching shows and movies.
Where to begin? Well, here is the list
The 15 Best movies and shows to watch on Netflix right now are:
1. Zodiac (2007)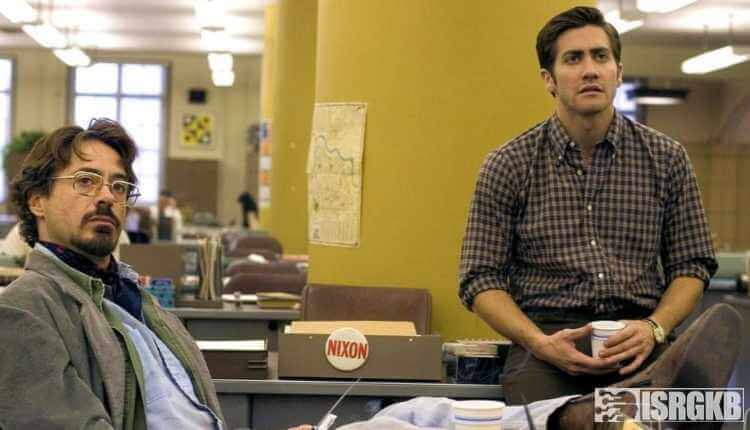 Director: David Fincher
Leading Cast: Jake Gyllenhaal, Mark Ruffalo, Robert Downey Jr.
Genre: Crime | Drama | Mystery | Thriller
IMDB Rating: 7.7/10
Robert Graysmith is a cartoonist who works in the Francisco chronicle. His normal way of doing things irritates paul a very. Paul works as a reporter whose drinking habits get in the way of doing his job. Later on, Robert and Paul become friends and they share the interest in the unsolved case, The zodiac killer. Working on this partly Graysmith completely gets obsessed with the zodiac case and Paul's life becomes a drunken Oblivion. Smith's job, wife and children become unimportant and the one thing that actually matters is to find the zodiac killer.
It is one of the best crime thriller movies with an unexpected climax, so many twists and turns. The storyline is well placed and has a grip that you will enjoy the movie until the end.
Don't miss the Netflix India Unveils 17 New Titles for the Coming Months.
2. The Irishman (2019)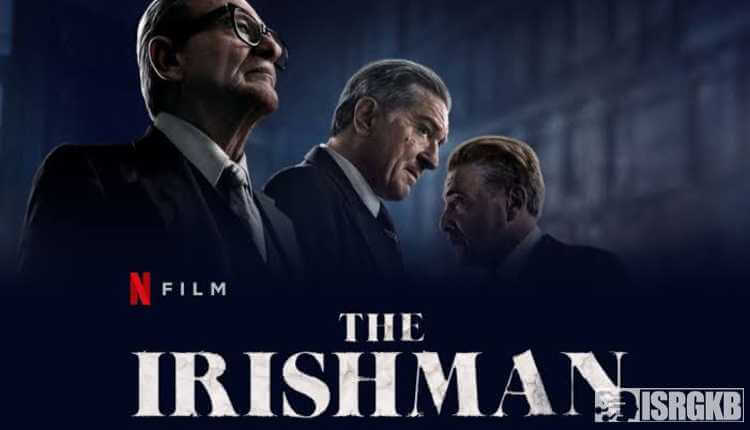 Director: Martin Scorsese
Leading cast: Robert de Niro, Joe Pesci, Anna Paquin.
Genre: Crime | Drama | Biography
IMDB Rating: 7.9/10
"The Irishman" Frank Sheeran is a man with a lot of things revolving in his mind. The former labour union, an official hitman, learnt to kill. In Italy, during the second world war, frank looked back on his life and remembered what defined his life and the mob carrier. He maintained a connection with Bufalino crime family and involves in the murder of the American labour union leader.
This movie is one of the beautiful masterpieces. It shows how social, political and psychological things maintain murderous, corruption and greed. It is way too long but, worth in the end.
3. The Perks of Being a Wallflower (2012)
Director: Stephen Chbosky
Leading cast: Paul Rudd, Emma Watson, Logan Lerman, Jhonny Simmons.
Genre: Romance | Drama
IMDB Rating: 8/10
The perks of being a wallflower are based on the novel written by Chbosky with the same name. Charlie is a shy teenager who has no friends. He just joined high school. He starts missing his best friend who had committed suicide. He writes letters to an imaginary friend telling about all his feelings. At the same time, Charlie is suffering from a mental illness. In High school, Charlie becomes friends with Patrick, a gay and his step-sister Sam. Charlie starts liking sam but doesn't have the confidence to date her. His life changes and becomes enjoyable. He dates one of his friends, Elizabeth. Due to some inconveniences, Charlie and Patrick stay away which triggers his Mental illness again.
This movie is all about an introvert. One who watches this movie or reads the novel can relate so much to Charlie. You can experience so much of emotions throughout. For sure, no other movie can make you feel this way.
4. Inception (2010)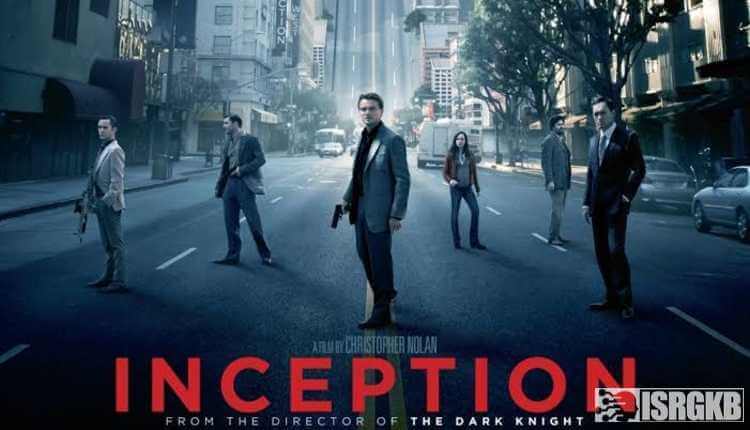 Director: Christopher Nolan
Leading cast: Leonardo DiCaprio, Joseph Gordon, Ellen Page.
Genre: Action | Sci-fi | adventure
IMDB Rating: 8.8/10
Dom Cobb is a different artist as well as a thief with the rarest ability. The ability to enter anyone's dreams and steal their ideas and secrets with the help of inception during their subconsciousness. By his abilities, he is approached for work. Not to steal but to plant an idea into a mind of a legal heir of the billion-dollar head. If it succeeds it will be a perfect crime ever done.
Truly, one of the greatest movies ever to be filmed with no flaws. Actually, it is a perfect movie to watch with a brilliant script.
5. Train to Busan (2016)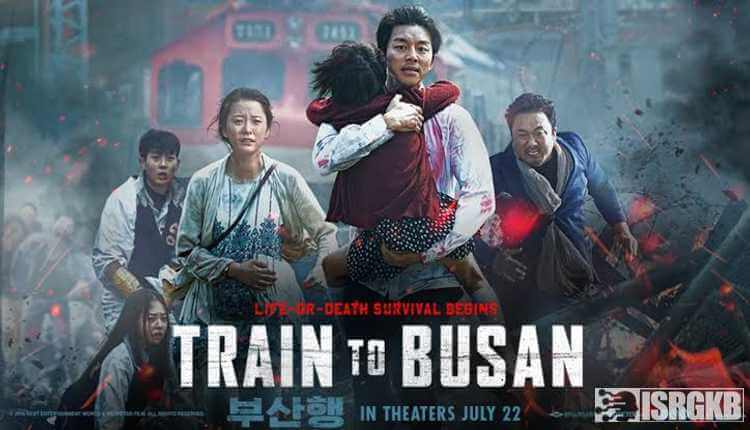 Director: Sang-ho Yeon
Leading cast: Yoo gong, Yu-mi Jung, Woo-Sik Choi
Genre: Horror | Thriller | Action
IMDB Rating: 7.5/10
Train to Busan, a survival between life or death. Seok-woo, a divorced man caught at work has no time to spend with his daughter Su-An. He decides to visit his wife. So he plans to take his daughter through the train to visit Su-An's mother. As the train starts moving, an untypical virus spreads from a girl who is infected by a virus. That virus will make people transform into zombies. So eventually the people in the train will start to turn up into zombies. The story is all about people and Seok-woo and Su-An making it alive from the outbreak.
This is one of the best zombie movies ever. You will definitely love this movie and be deeply touched.
6. Mirage (2018)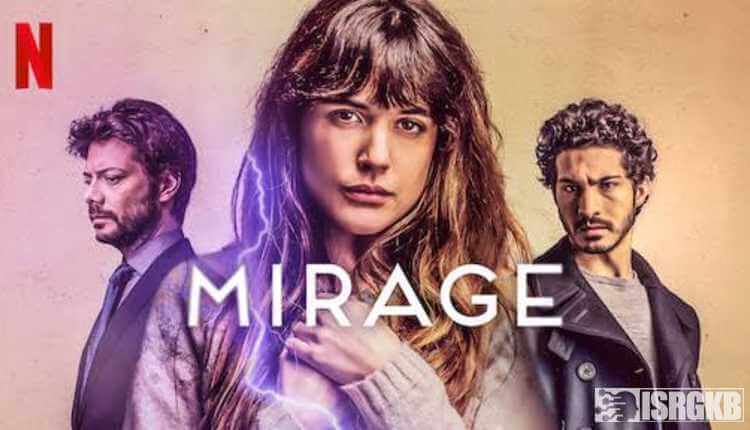 Director: Oriol Paulo
Leading cast: Álvaro Morte, Adriana Ugarte, Chino Darín.
Genre: Mystery | Romance | Drama
IMDB Rating: 7.4/10
Mirage is a thriller and a time travel plot. It is an alternate- universe story. Vera moves into a new house with her husband David and a young daughter Gloria. Vera finds a video camera left by her new house's previous owner and connects it to a monitor. That will lead to murder across the streets. She catches the boy and tells him about the truck hitting him. Getting trapped in reality, Vera realises she is a neurosurgeon and she is not married. A twisting timeline plot will take place, helping her to get back to real life.
This will be a mind-bending movie with an amazing story plot. It will take you a ride of twists and turns.
7. 12-Years of Salve (2013)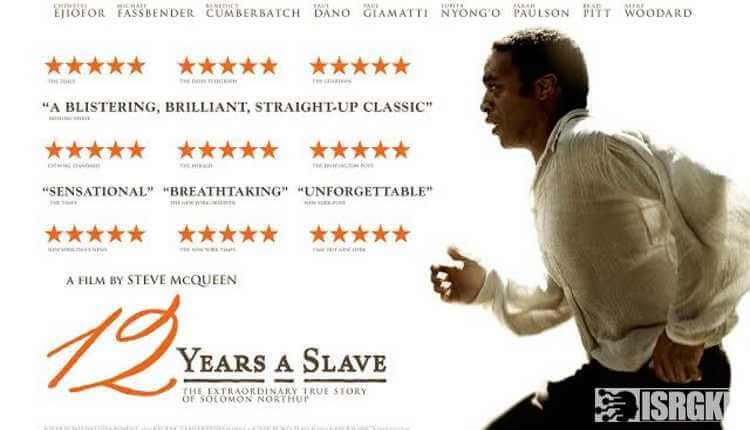 Director: Steve McQueen
Leading cast: Chiwetel Ejiofor, Bryan Batt
Genre: Biography | Drama
IMDB Rating: 8.1/10
Solomon Northrup, a black man from New York is kidnapped and sold in slavery workers in the south. He is subjected to the cruelty by the owner at the same time he will also find some of the kindness of another person. He struggles to survive his life, at the same time he maintains dignity. Along the 12 years, he works as a slave in plantations and he is abused by his masters, until the day he meets the Canadian, promises to send a letter to his family.
It is almost a good and excellent movie. It may feel a bit slow, but the scenes are just amazing and will be worth watching.
8. Blade Runner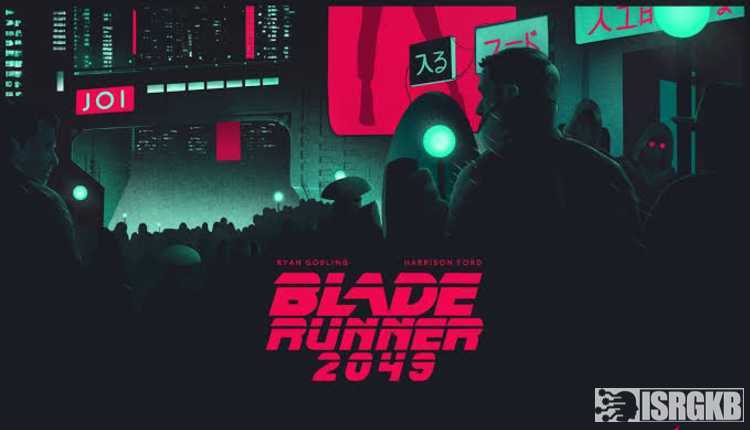 Director: Ridley Scott
Leading cast: Rutger Hauer, Harrison Ford.
Genre: Action | Thriller| Sci-fi
IMDB Rating: 8.1/10
Keeping the vision of the future, man develops the technology to create replicates. The humanoid Androids with fixed lifespans, that is considered to be one of the illegal things to commit on earth. In Los Angels 2019, a cop who specialises in terminating replicants is being forced to come out of the retirement with four applicants escape from the main colony and comes to earth.
Blade runner is one of the stunning movies. It has a great story and a great performance and some terrific actions. It has a slow pace but it really has a high quality of film making.
9. Seven (1995)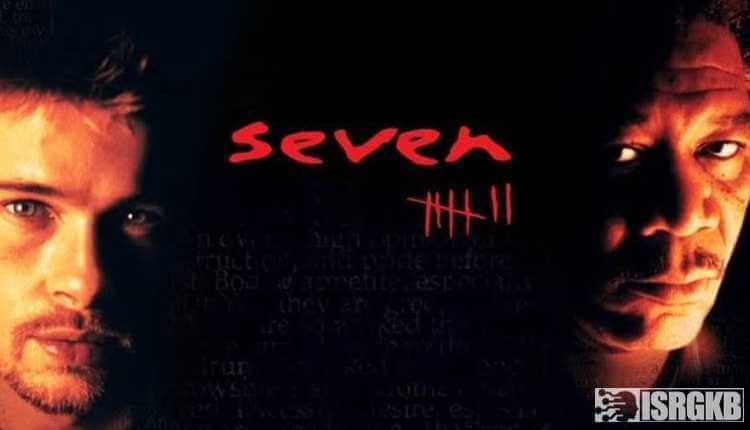 Director: David Fincher
Leading cast: Morgan Freeman, Brad Pitt, Andrew Kevin
Genre: Crime| Mystery | Drama
IMDB Rating: 8.6/10
Two police detectives Somerset, about to retire from the work and Mills, just transferred into the work. They both join together and investigate the murder of a man who is obsessed with killing. The serial killer justifies his crimes as absolution for ignorance of the seven deadly sins. The cops will finally track down the mass murderer who will reveal an unforgettable ending to the kills.
This is one of those rare movies you can see. The tone of the movie is great and the details in each scene are beautifully portrayed. You will definitely love and remember this movie forever.
10. Peaky Blinders (2013)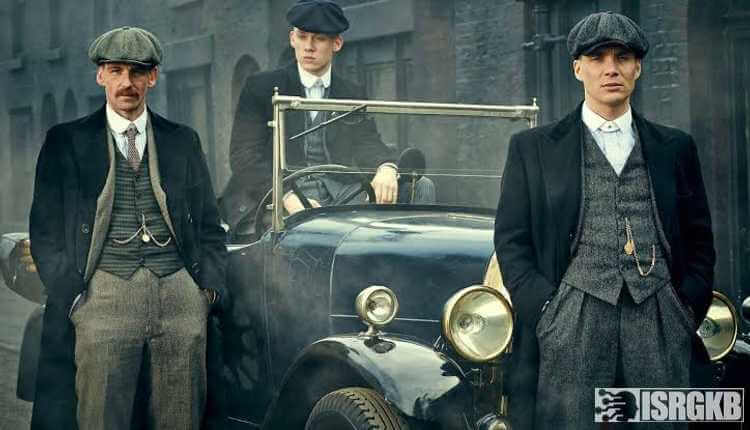 Creator: Steven knight
Leading cast: Cillian Murphy, Paul Anderson, Helen
Genre: Drama | Crime
IMDB Rating: 8.8/10
After the WW1, Shelby family is giving themselves names as racketeers, gangsters and bookmakers. The main head of the family is Arthur. But the one with the real brains is Tommy. He will make an empire himself to Birmingham. And the further story will be taking place with mastermind and crime is "peaky blinders".
11. Breaking Bad (2008)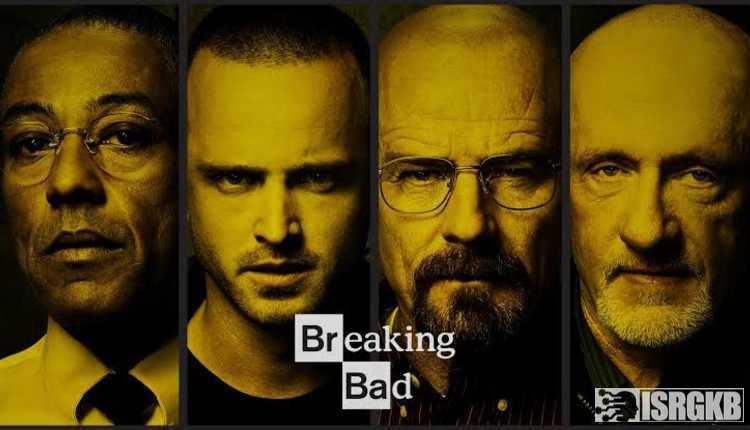 Creator: Vince Gilligan
Leading cast: Bryan Cranston, Anna Gunn, Aaron Paul
Genre: Crime | Thriller
IMDB Rating: 9.5/10
Walter White, a chemistry teacher who is diagnosed with stage 3 cancer and has only two years to live. He states that he has nothing to lose but he keeps in mind that he lives with his teenage son and wife. Making sure his family will have a better and secure future, he involves having a career in drugs and crime. He starts making and selling methamphetamine with the help of his student. This "breaking bad" series will show the hardworking of the man and how he explores to deal with the effect of his mortality.
12. Stranger Things (2016)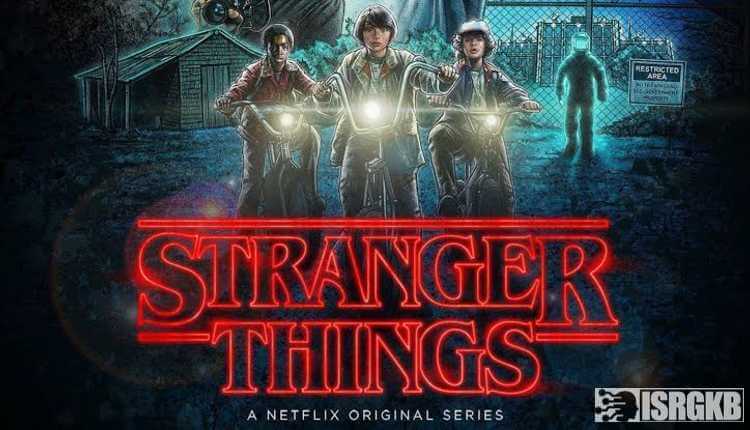 Directors: Matt Duffer, Ross Duffer
Leading cast: Finn Wolfhard, Mille Bobby Brown, David Harbour
Genre: Drama | Horror | Fantasy
IMDB Rating: 8.8/10
Hawkins is a small town where everybody knows each other. Some incidents taking place will lead a boy to disappear which will start to tear up the peace of the community. The whole town will become upside-down due to some abnormal incidents taking place. People will start to search for the boy who got lost. The chief police of the town, Jim Hooper will finally find out the reason behind the disappearance of the boy, so there is an outbreak of the deadliest monster.
13. You (2018)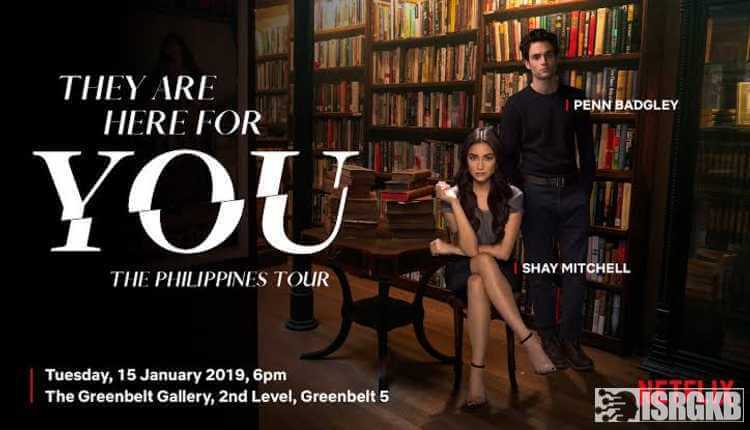 Director: Sera Gambler
Leading cast: Penn Badgley, Victoria, Elizabeth Lail
Genre: Crime | Drama | Romance
IMDB Rating: 7.8/10
It is based on a novel with the same name "you". It is a 21st-century love story. To find a perfect love for his life, he uses social media to gather information about her and to get close to her. He tries to remove every obstacle from the life of his love. He even kills. At last, the obsession with getting the perfect partner will make him kill the same love.
14. Sherlock (2010)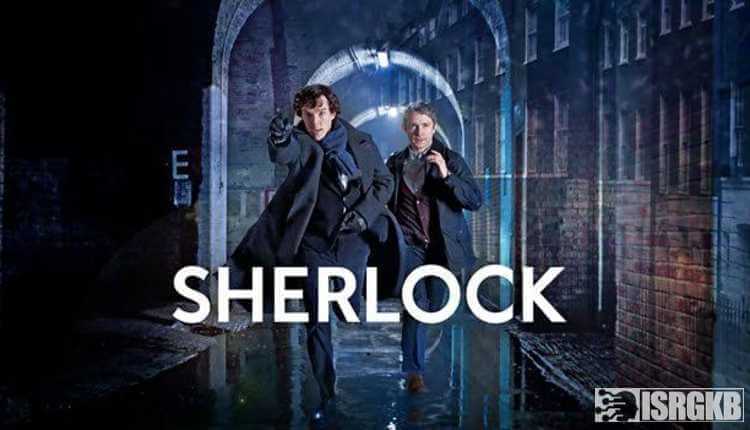 Director: Steven Moffat
Leading cast: Benedict, Martin, Rupert
Genre: Crime | Mystery | Drama
IMDB Rating: 9.1/10
A brilliant detective, Sherlock Holmes and John Watson, an army doctor both share their rooms. Together they solve unsolved murder mystery cases and criminal cases. They will finally solve the countries most intriguing puzzle.
15. The Witcher (2019)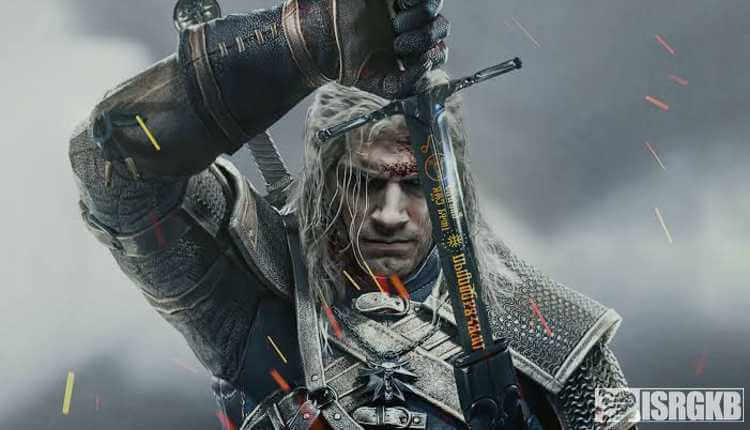 Director: Lauren Schmidt
Leading cast: Henry Cavill, Freya Allan, Adam Levy
Genre: Fantasy | Adventure | Action
IMDB Rating: 8.3/10
A witcher, Geralt of Rivia is a person with special powers. The intention is to kill the monster who's greed is money. The place is turmoil, Empire was seeking to enlarge the territory. Destiny pushes him towards a powerful sorceress where he must learn to navigate independently.