This lockdown with everyone stuck at home amid the COVID-19 situation has led people to binge-watch series and movies, and lately, it was seen the subscribers of Netflix platform have been rising rapidly. Recently, many celebrities have been seen posting huge hints of several Bollywood Series and Movies on their different Social media platforms with a #ComeOnNetflix, which is set to be released on Netflix in the next coming months.
Lately, it seems the OTT Platforms are the safest bets for big-budget releases as multiplexes or cinema halls don't look to opening soon for a long time. On July 16, Netflix India announced an exciting lineup of series and movies of different genres like thrillers, rom-coms, and lighthearted dramas.
Here is a list of upcoming Indian Movies and Series that will soon be premiering on Netflix in the coming months.
1. Gunjan Saxena: The Kargil Girl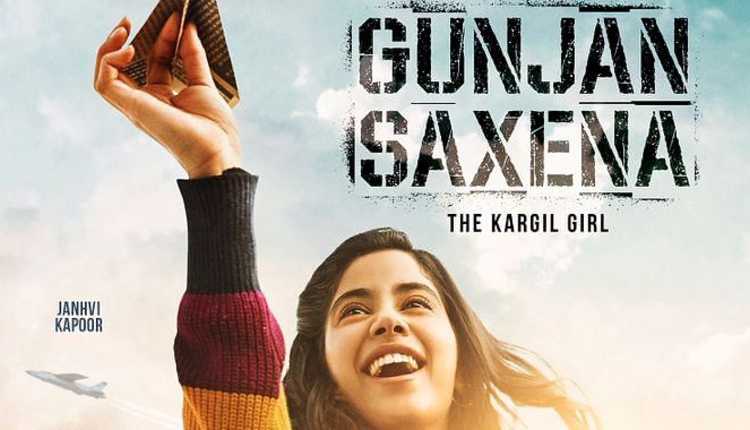 Long ago, before any women fighter pilots were commissioned into the Indian Air Force, the first woman fighter pilot Gunjan Saxena made history when she decided to go into a war zone, hence becoming the first Indian woman in the combat. Inspired by this story, Bollywood will soon release a biopic based on Gunjan Saxena's real-life journey of becoming the first Women fighter pilot starring Janhvi Kapoor directed by Sharan Sharma soon to be launched on Netflix on August 12.
"Gunjan Saxena" is a defining inspirational film that will motivate you as it is about a woman who showed unparalleled courage.
Don't miss the Best Movies and Shows to Watch on Netflix Right Now.
2. Ludo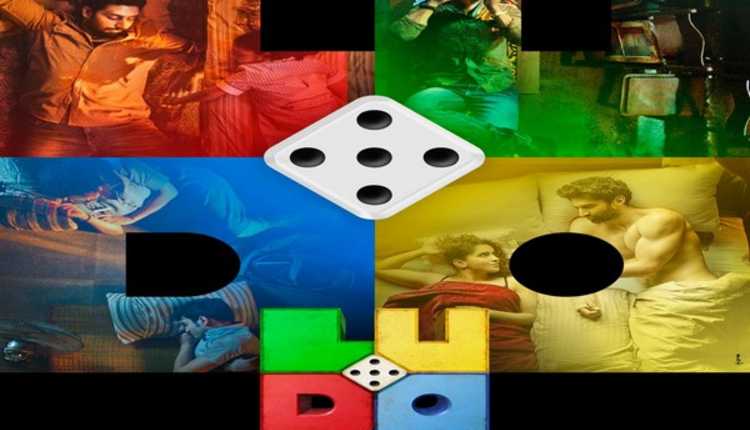 "Ludo" is one of the upcoming films announced by Netflix which is a dark anthology comedy movie directed by Anurag Basu featuring Abhishek Bachchan, Rajkummar Rao, Pankaj Tripathi, Sanya Malhotra, etc.
The story of "Ludo" centres around inevitable perils of life and has four different stories set in a stereotypical Indian metro; the slice-of-life film will have intersecting tales at its core. Recently Rajkumar posted a picture on his Social media, where he wrote, "Watch four players take destiny into their own hands in a high-risk game where nothing is a coincidence, and everything is already designed". Let's hope the film matches our expectations.
3. Raat Akeli Hai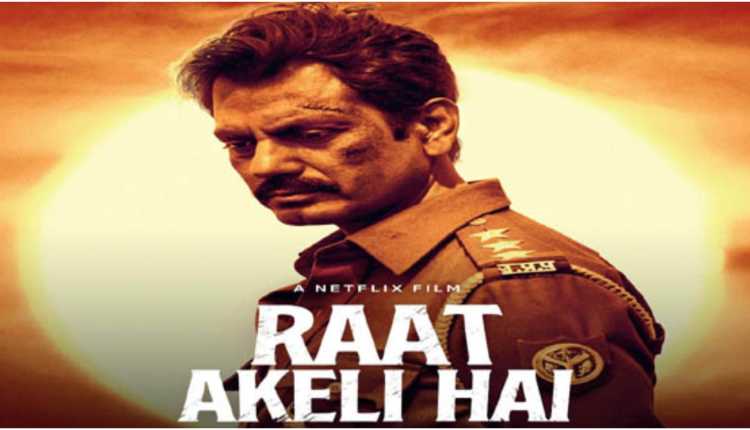 " Raat Akeli Hai" is a crime suspense story by casting director Honey Trehan and which is going to be premiered on July 31 on Netflix.
This film revolves around a murder of a local politician in a wedding and a cop played by Actor Nawazuddin Siddiqui is allotted the task to deduce the killer and investigate the case, but as he goes deep into the case he finds out everyone is hiding something, Actor Radhika Apte is also seen playing the spouse of the deceased who might be involved in the murder. This film will keep you hooked; it will definitely draw you in and take you on a twisted journey
4. Torbaaz
"Torbaaz" a Sanjay Dutt's film, which was shot in 2017, but due to undisclosed reasons, it was pushed back. Still, recently Netflix announced it is a part of 17 Netflix Originals; it is an action thriller movie Directed by Girish Malik.
The film narrates a tale about an ex-army officer played by Sanjay Dutt, who teaches a group of child suicide bombers in Afghanistan cricket in a refugee camp, which eventually transforms their life. "Torbaaz's" cast also includes Nargis Fakhri, Rahul dev who plays the Antagonist of the film. Let's hope the movie exceeds our expectations and is exceptional.
5. Dolly Kitty Aur Woh Chamakte Sitare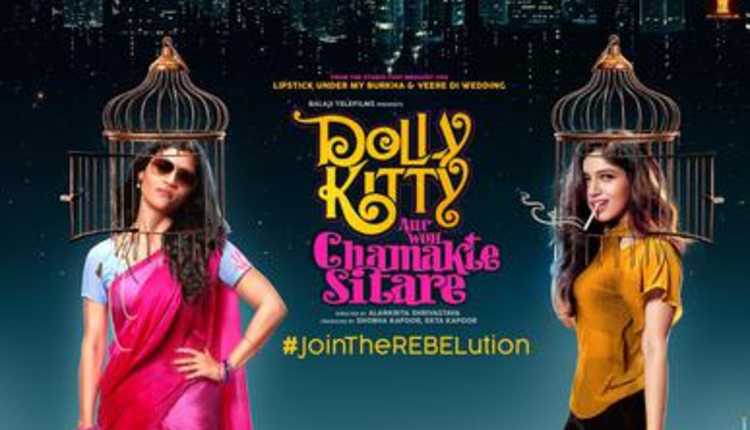 After almost four years, one of the best-talented actress Konkona Sen Sharma is returning on-screen with "Dolly Kitty Aur Woh Chamakte Sitare". This film directed by Alankrita Shrivastava and produced by Ekta Kapoor, starring Konkona Sen Sharma and Bhumi Pednekar as lead actors.
This film focuses on taboo topics, projecting strong Female characters, women being the centre of the stories. In this movie, she tries to explore the ambiguity a woman has to go through. The film is about two strong women who are cousins by relation, even though they seem to have a love-hate relationship but ultimately they help each other find freedom. The film was recently premiered in the Busan film festival, where it was highly appreciated and the audience connected with the film well. Let's hope the movie does well here in India too.
6. Ginny weds Sunny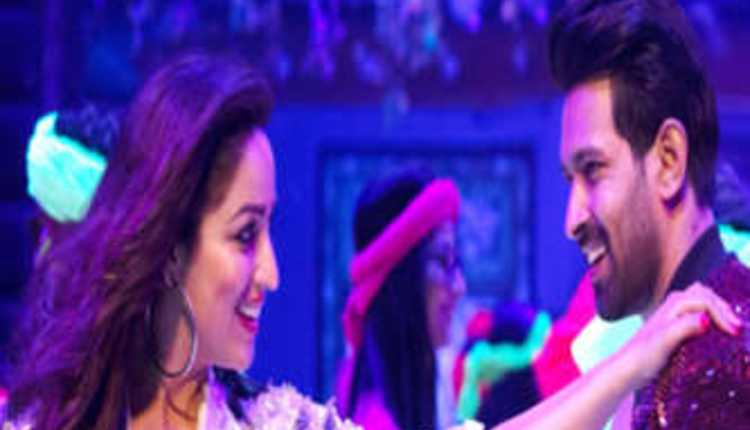 Do you enjoy the romantic comedy genre? Then this will be a perfect movie for you. Recently Yami Gautam, the leading lady of the film, said that she is excited to taker her viewers on a roller coaster ride. "Ginny weds Sunny" is a romantic comedy movie featuring Vikrant Massey and Yami Gautam as lead actors, this film is the directorial debut of Puneet Khanna.
The film was shot in September last year, the movie circles around Ginny a headstrong woman living with her mother who is a matchmaker by profession is set up Sunny, a guy who has given up on love and wants to get married and settle down. However, he gets rejected by Ginny, but later, he teams up with Ginny's mother to win her over. This film seems to be highly entertaining and romantic.
7. Class of 83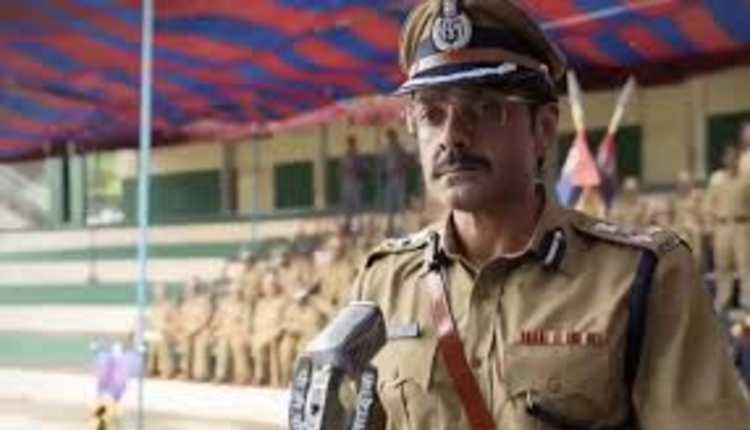 "Class of 83" is an Indian realistic film by director Atul Sabharwal and produced by Shah Rukh Khan's production house Red Chillies entertainment, based on a book with the same title by writer Sayyed Yunus Hussain Zaidi.
The storyline explores the tale of an upright policeman Vijay Singh played by Bobby Deol, who turned into a police instructor in time whose students struggle with the complicacy of honour, principles, and devotion to the nation. The film also has stars like Annup Sonii, Bhupendra Jadawat, Ninad Mahajani, etc. This movie would be highly inspirational for aspiring police officers and will guide the next generation.
8. A Suitable Boy
"A suitable boy" is a mini-series adapted from Vikram Seth's book, also titled with the same title published in the year 1993. "A Suitable Boy" is an Indian family drama series written by Andrew Davies and directed by Mira Nair starring Starring Tabu, Ishaan Khatter, Tanya Maniktala, etc. as the leads.
Apparently, "A Suitable Boy" follows two rebellious young adults —the story is set in 1951 during the post partitions stage. This mini-series is about a 19 years old young girl who is pressurized by her widowed mother to find a suitable husband; this series shows how the young adults at that time had to make choices according to our society, this series also shows four huge families exploring cultural diversity. For history enthusiasts or period drama buffs, this series is ideal.
9. Mismatched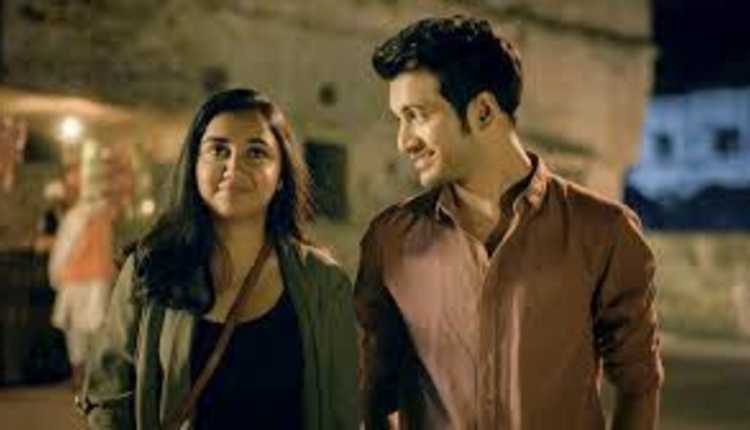 Our one and only Mostly Sane, i. e., Prajakta Kohli, one of the best youtube content creators, will be debuting for the first time in a web series along with actor Rohit saraf.
"Mismatched" is a Netflix original series is of Young adult Romantic genre directed by Akarsh Khurana which is based on Sandhya Menon's book "When Dimple met rishi". The male lead is looking for a perfect ending and happily ever after, while the female lead wants to be a tech wizard. Mismatched is an imperfectly perfect love story that you will love, and further in the series, we will have to find out who pursues what. The premise of the series looks quite impressive; you should grab a popcorn and enjoy this series.
10. AK vs. AK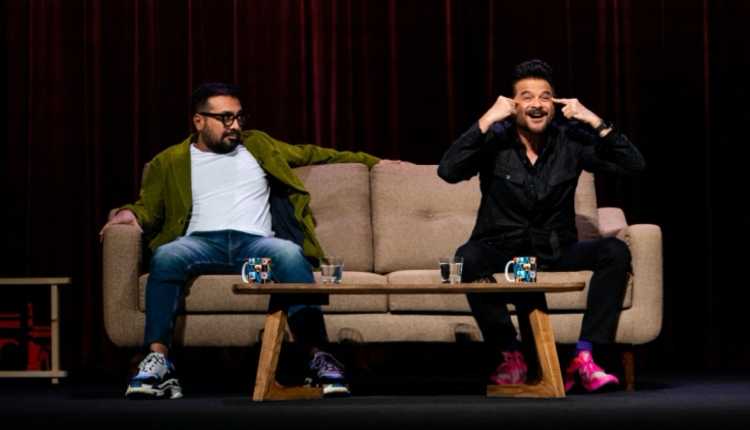 "Ak vs Ak" is a revenge drama featuring Anurag Kashyap and Anil Kapoor in the movie directed by Vikramaditya Motwane.
This dark comedy movie is about a film director who has kidnapped the daughter of a famous movie celebrity played by Anil Kapoor. As the star searches for her daughter, the kidnapper, i. e., the director shoots the desperate search in real-time for his next movie. The film will also be starring Sonam Kapoor, Harshvardhan Kapoor, and Rhea Kapoor as themselves. "AK versus Ak" is a unique and enthralling story, which is a must-watch.
11. Serious Men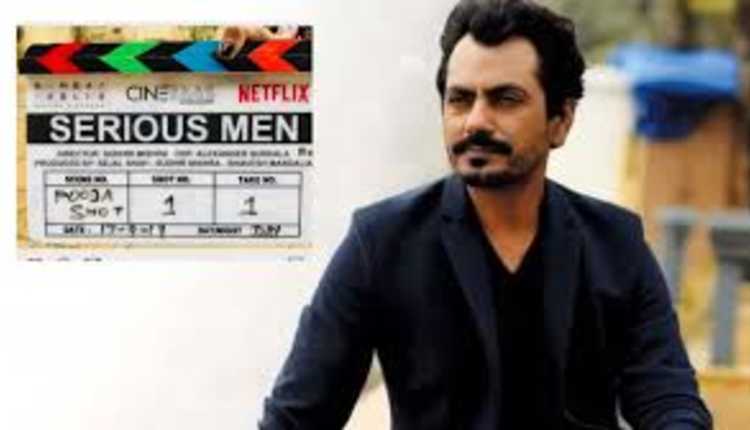 "Serious Men" is a fictional drama movie directed by Sudhir Mishra which is an adaption of Manu Joseph's novel which is of the same name soon to release on Netflix.
The story focuses on Ayyan Mani, played by Nawazuddin Siddiqui, who lives in a slum, a Dalit middle-aged man who prepares a masterplan to earn money quickly. He bamboozles everyone to believe his son is a mathematical genius, but only to find out later his son will be the only victim in this game when the plan backfires. Only time will tell if this film is Nawazuddin's other exceptional masterpiece.
12. Tribhanga – Tedhi Medhi Crazy
"Tribhanga – Tedhi Medhi Crazy" is a Hindi comedy-drama film coming on Netflix directed by Renuka Shahane and produced by Ajay Devgn Films. This film was supposed to be a Marathi film but turned out to be Netflix Hindi original when Kajol and Siddharth P Malhotra decided to join the movie.
The film the hectic lives of three strong independent women of the same family but three different generations are starring Kajol, Mithila Palkar and Tanvi Azmi as the main leads. "Tribhanga", the title is based on an Odissi dance pose that is sensuous yet mesmerizing, which will show you perfection in imperfection soon to be released in the next few months.
13. Kaali Khuhi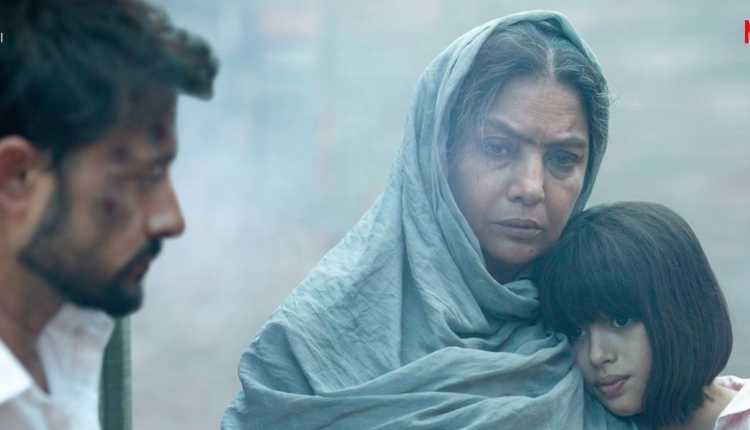 "Kaali Khuhi" is the first Punjabi original Netflix horror-thriller film in the lot among 17 originals directed by Terrie Samundra.
The story centres around a ten-year girl who commences a mission to save her family's village in Punjab from ghosts from the horrifying past. This movie deals with the ill practice of female infanticide, a social issue that has been going on for a long time. This young girl wants to eradicate this practice forever, starring Shabana Azmi in an intense role. This long-age crime on women that is still ubiquitous in many parts of the world, especially in Punjab.
14. Bombay rose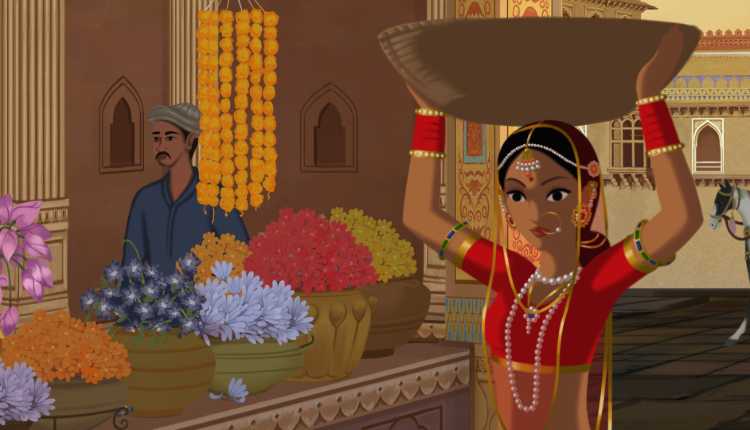 "Bombay Rose" is 2019's most anticipated Hindi Animated movie written and directed by Gitanjali Rao, the first Indian animated film with its world premiere in the Venice film festival. Netflix recently acquired rights to Bombay Rose and added to its 17 originals.
The movie centres around Kamala, a flower seller during the day and at night works as a "dancer" in an illegal night club fated to marry a gangster but eventually falls in love with Salim, a flower seller. It also shows a love story between two women. "Bombay Rose" show ruthlessness of a society, focuses on the reality of higher and destitute class, a love and survival story of the lower class.
15. Bhaag Beanie Bhaag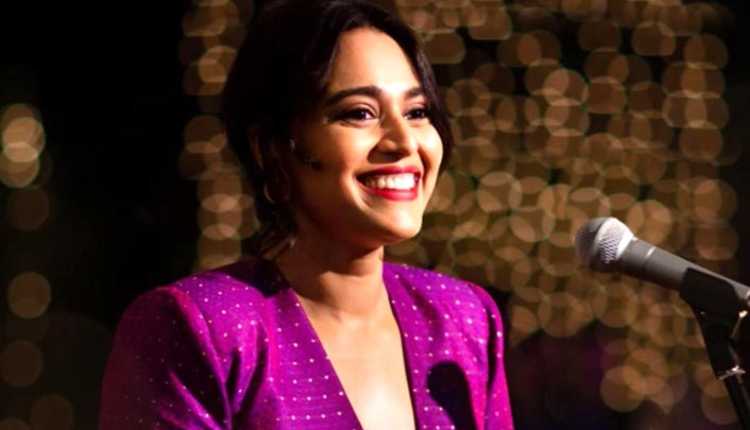 "Bhaag Beanie Bhaag" is a comedy-drama mini-series co-written by Ravi Patel and produced by David Bernad, Ruben Fleischer, Seher Aly Latif and Shivani saran soon to be broadcasted on Netflix.
This series revolves around a young girl named Beanie featuring Swara Bhaskar, who is trying to balance her career, dreams, and romantic life. She has always done what she had been asked until she opts to leave her ordinary and comfortable experience to follow her dream of becoming a stand-up artist. This series will definitely make you laugh.
16. Bombay Begums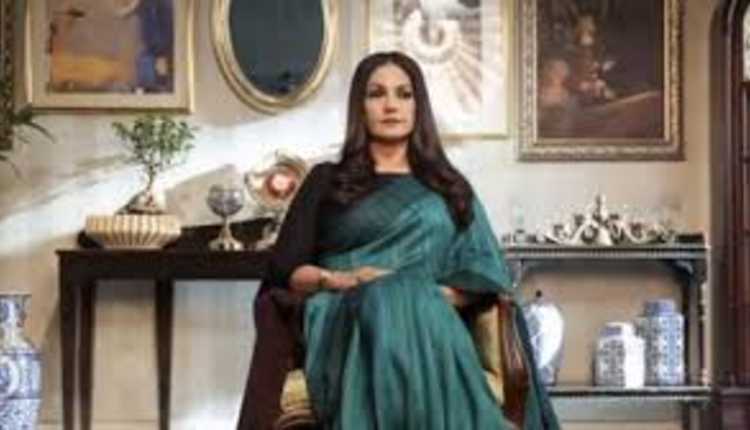 "Bombay Begums" is a women empowerment series directed by Alankrita Shrivastava starring Pooja Bhatt, Shahana Goswami, etc.
The story follows the lives of five women. Each of them of different generations set in urban India has to balance between ethics, desire, personal crises and have to overcome their vulnerabilities to survive in the male-dominated society. As hearts are shattered, difficult choices are made, these women try to find their true identity and become friends. This series will inspire young women worldwide and help you find your own identity.
17. Masaba Masaba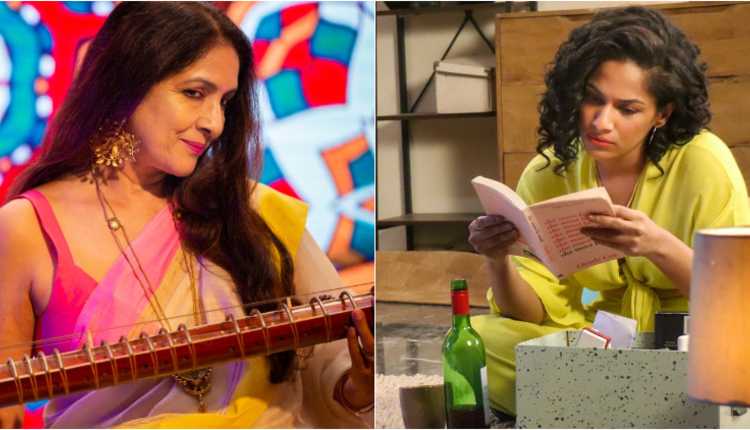 Masaba Gupta is an Indian fashion women designer with her fashion label, this will be her first acting debut, and it is solely based on her journey. This web series directed by Sonam Nair. "Masaba Masaba" is a scripted mini web series featuring Masaba Gupta herself and her mother, Neena Gupta.
This series will follow her real life, how she adjusts between her career in fashion and her personal life. This series is packed with fun, humour enacted by the mother-daughter duo, a joyous, inspiration celebration of life.