Can the iPhone become the next Nokia or BlackBerry in the coming years? This is indeed one of the most debatable topics in today's time. Some questions that run through our minds are, What will happen to the iPhone in the coming years? Will it evolve with recent technology? Will it die out like Nokia or Blackberry? Before answering these questions. Do you know what exactly happened to Nokia and Blackberry? How did it just disappear from the market? What was the reason for it's fall out?
If we go back to the '90s, how the technology world was, Nokia and Blackberry were undoubtedly the kings of the market. Many companies like Motorola and Sony Ericsson did try to replace Nokia and Blackberry but to no avail. Nokia and Blackberry were the most famous producers and developed high-quality mobile phones at that time, which were quite reasonable, and people from all economy classes could buy them. Nokia and Blackberry thought that because of their loyal customer base, they would keep on buying, and so they didn't feel the need to innovate. Let's look into Nokia and BlackBerry deeply.
Nokia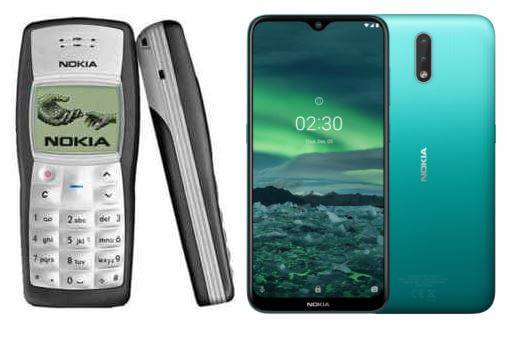 Nokia was founded in 1865, it was originally a pulp mill, in 1987 the company launched the first hand-held mobile telephones. Nokia introduced the first Nokia 1011 in 1992, which was the first GSM phone, which was the world's best phone and sold over 250 million, but in 2007 it all came to an end with the launch of the iPhone.
The biggest mistake that Nokia did was to take windows operating system over Android, it's not that windows system is not sound, but it does have a poor selection of apps, which was the main reason for its fall. It's chain reaction led to Nokia sticking to windows, and hence Microsoft acquired it, but things didn't get better. Over the last decade, Nokia is trying to make better versions, and recently Microsoft got a new license for a new company, HMD Global, which uses Android. Still, it was too late with so many android phones in the market, and it failed to create a buzz. Don't forget to read the detailed article on the 10 Reasons why Nokia brand degraded and vanished from the market.
BlackBerry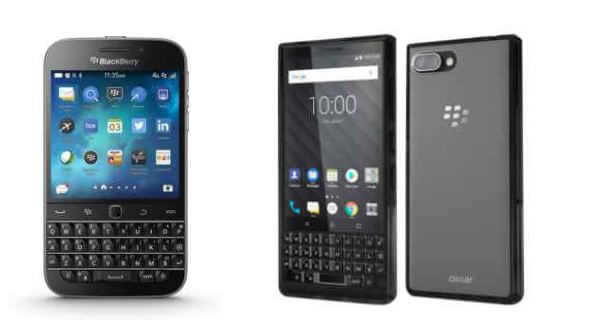 The first blackberry phone was launched in 1999 and was at the top of their game with their small qwerty keyboards, which made it easier to send emails or text. Still, in 2003 the blackberry smartphone was introduced, which allowed browsing the internet, email, fax, usual text messages, and voice call.
Blackberry had a centralized approach that supported upgrades with some changes in the central server. Still, more extensive the centralized system, it was harder to innovate new applications or features, and it's not that Blackberry didn't try to make android apps compatible with BBOS. Still, it was a failure as it was not consistent. Basically, Blackberry was late and did try to recover with blackberry 10 with touchscreen and different features, but by that time, they had lost too much, and the main reason for its downfall was apple iPhone launch in 2007.
But As we know, Apple iPhone's in 2007 had taken over all the phones and had emerged as the most successful smartphones, will it survive in today's market? That's the big question with so many smartphones in today's market and new technology emerging every day, can IOS compete with Android and surpass it?
Apple is not only among the best selling phone, but it is also very much influential. As steve jobs introduced the iPhone in 2007, Apple has already sold over 1.5 billion as a result of creating businesses for many app developers. It's features like camera, GPS, music player, trip planner, and payment tools made one's life easy .Apple also launched desktops, laptops, iPods, accessories and digital entertainment through iTunes and later app store. Before iPhone smartphone companies used to imitate Blackberry, but after the launch of Apple iPhone, everyone looked up to it and started manufacturing phones with a big screen, different types of designs, good megapixel camera front-facing along with different apps compatible with the phone. It took nearly seven years for Samsung and other companies to launch smartphones as competitive to iPhone with their hardware optimized versions of the software and with half their prices. But as good as it seems, everything has its pros and cons. Some of their pros and cons are:-
Pros
The OS is very much smooth, and there will be no lag in the UI
Good Optimization
The apps are better, and you will get the updates first
One of the best hardware
iPhones have the best camera
Safe and secure
Cons
Its very much expensive and ordinary people can't afford it
No customization
Not easily accessible
Limited memory
Limited apps as compared to Android
No battery backup, special charger required
Apple has now built a huge user base all around the world with almost 1.3 billion active devices, including iPhone, macs, and other devices. Still, currently, it seems apple's strategy of adding more features and at a premium price has led to stagnant sales. As it was in the case of Blackberry, where it focused only on hardware and software evolution, so the users eventually moved on.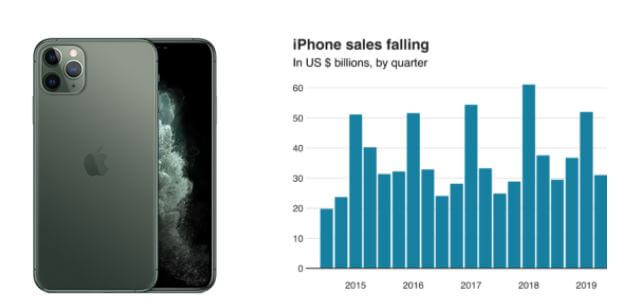 The CEO of Apple Tim Cook recently issued a letter to the investors stating that the company has sold fewer iPhones as people are upgrading their old phones rather than buying new ones. Despite their massive success in the market, IOS is steadily losing market share at about 12% of the worldwide market. Apple is losing its glory, and the main reasons are lack of features and innovation, clashes between Steve Jobs and Tim Cooks's views, and several other reasons. Besides its revenue growth, Apple is selling lesser iPhones every year, and in 2015 Apple sold 14 million fewer phones, which stalled its growth, which means 86% of Apple's business is going nowhere. Now Apple can either reduce the price or else continue having the loss.
Can the iPhone expect a younger, more innovative competitor? Undoubtedly it can, recently, Samsung galaxy s4 with an android operating system surpassed the apple US sales in may currently. The features of Samsung galaxy s4 included 13-megapixel camera, expandable storage, and eye-tracking software. The android system developed by google gives opportunities to third parties, thus allowing more innovation. This situation can adversely affect apple and put it in the same position as Blackberry and Nokia. Apple should not underestimate competitors like Google and Samsung, as many companies are investing in them as they seem to have more scope for ground-breaking technologies in the future. So yes, there is a high possibility for Apple to become the next Nokia or BlackBerry in the next five years. Only time will tell whether Apple can survive in an increasingly saturated and competitive market that always demands newer and cheaper products.