India, the land of diversity and uniqueness, is famous not just because of its differences but for its natural beauties, religious beliefs, food, spices and rich heritage. The country experiences differences as it covers a large region of 3.2 million km. sq and thus, every part of the country has its own identity, culture, rituals and traditions. It said that at every 50 km there the language, culture and traditions get changed, and this is what makes India a very unique country in the World. Forget about the comparisons between the two edges of the country, when you can find many differences in just a few kilometres from your home.
In Indian society, women are given huge respect in the community as the origin of Hinduism itself originates from the powers of a woman goddess, Adi Parashakti. The views and beliefs on women vary from person to person as we all are independent to think. When it comes to Indian women, you will find a lot of difference across the country, but in this article, we would be doing a comparison between the women of North India and South India?
What Difference between North Indian and South Indian women?
1) Difference in culture
The evolvement of culture in South India is one of its own kind. The culture is mainly unique because of the unique dance forms that originated from the region, namely Koodiyattam, Bharatanatyam, Oyilattam, Karakattam, Kuchipudi, Kathakali, Thirayattam, Theyyam, Bhuta Kola, Ottamthullal, Oppana, Kerala Natanam, Mohiniaattam and Yakshagana. The cultural outfit was worn by women of South India mainly comprises of a long skirt that lehenga or Pavada wore with choli and a dupatta usually on occasions and religious functions. The culture of North India completely differs from it.
Various traditional dance forms practised in States of North India are-
Ghoomar and Kalbeliya dance- Rajasthan
Giddha- Punjab
Jagar and Pandav Nritya or Pandav Lila- Uttarakhand
Karma- Jharkhand
Kathak- Uttar Pradesh
Nati-Himachal Pradesh
Pathiri -Chhattisgarh
Rouf-Kashmir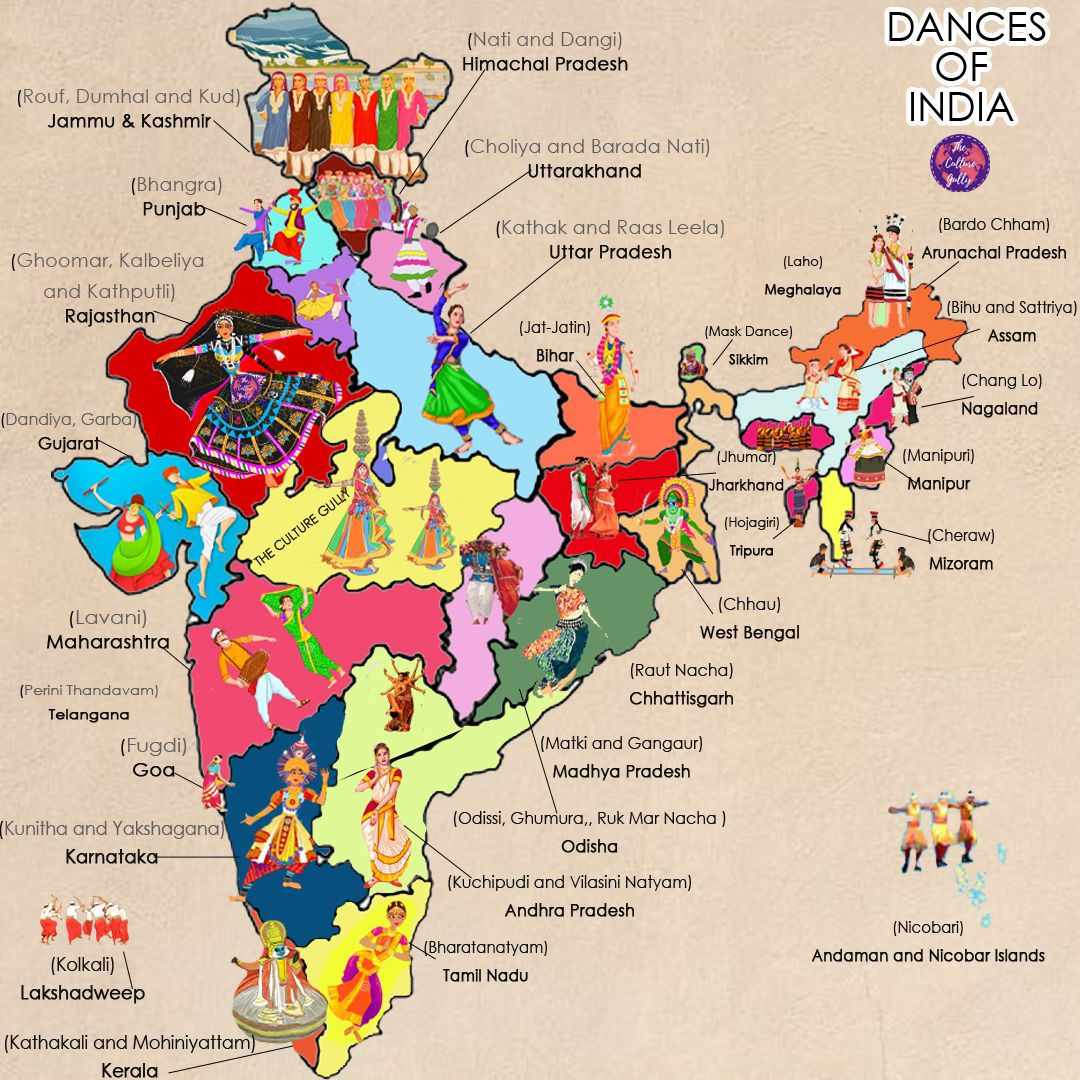 The traditional outfits worn by women in North India, usually during festivals, are Salwar kameez, Ghagra Choli, Saree and Phiran.
2) Difference in education levels
Education makes an individual realize what's right and what's wrong for them; it creates a sense of awareness among young minds and makes them self dependent. The educational opportunities are given to women, and girl child in North India differs to that of South India. It is clearly observed that the gender gap at educational centres in North India is approximately 26%, whereas the same in South India turns out to be less than 9%. Where do these differences come from?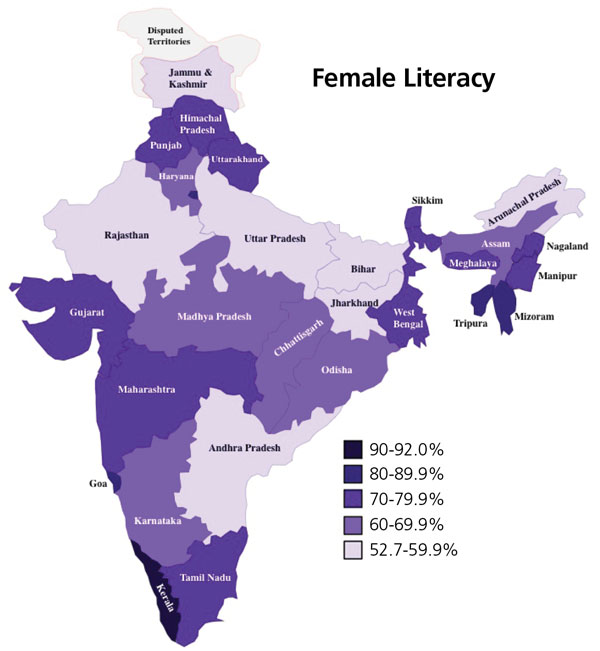 The low poverty rates and high literacy levels in South India are the factors that support the same. Educated minds need an educated world. When people tend to gain education, they are more likely to spread it among their surroundings. The government is moving ahead with several plans to ensure the High enrollment of female students in schools in Northern India to match the scenario. We are moving further to see higher educational opportunities being provided to a girl child in our country for the awaited day when this gender gap at educational centres ends.
3) Difference in job opportunities
Women are the future of our country, and the future needs to be promoted. As we all clearly know that the literacy rate, as well as educational levels, are higher in southern India, it turns out to provide more job opportunities to working women as compared to Northern India. Today we are able to see women employed everywhere; we can see them flying planes, we can see them driving trucks, we can see them hosting events, we can see them judging events, we can see them progress, but why is the progress so uneven? Why is the northern part of our country unable to compete with the southern part when it comes to women? The big reason is poverty and illiteracy.
4) Difference in the sense of life
Everyone in our country is free and liberated enough to choose what they want to be and how they want to spend their life. But women in South India are freer to move out, get married at a later age, have fewer children, make their own decisions, move out, socialize and choose to live her life the way she wants irrespective of societal pressure. In contrast, women in North India face more of these issues.
5) Difference in terms of safety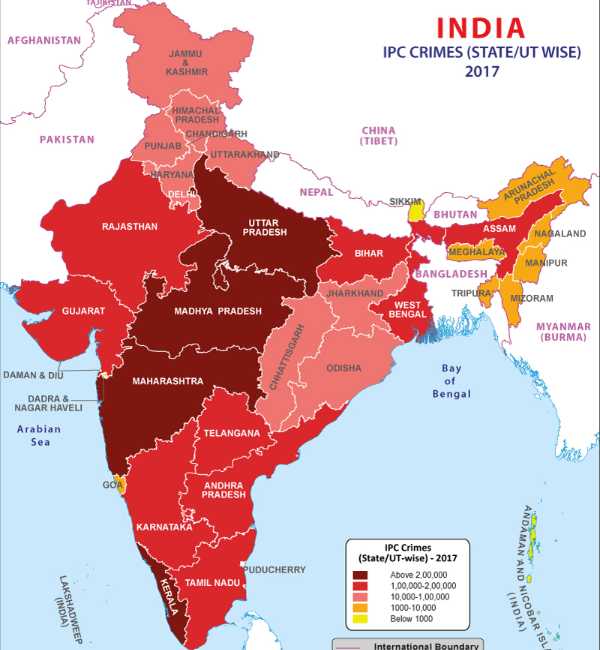 People in the southern part of the country feel safer because there are fewer crime rates which make the place an ideal place to live. Though crime is something which cannot be prevented from the root itself on the comparison, we can say that crime rates in populated cities of northern India are very much higher. When it comes to women, safety is when each woman of the country feel safe while opting for a night job, while travelling alone, while asking directions from strangers and while doing anything a man has a fear of doing.
6) Difference in ancient history
As we all know, the southern part of India is famous for its temples as well as its natural beauty, but the heroic attitude of the people of the southern part of India is also a matter of appreciation. From ancient time, they have developed a sense of honour and respect towards their queen of the Chola Dynasty (300s BCE to 1279 CE) and is known as Queen Sembiyan Mahadevi, the widow of king Gandaraditya and the mother of Uttama Chola. Whereas on the other hand, we all are aware of the brave steps taken by various queens of northern India, such as Devi Ahilya and Rani Laxmi Bai; their determination and heroic actions are the deep roots of the life we live today.
It's not the comparison of which part of the country is better, and we are one. All we need to do is improve the standard of living to support more such literate and free lives. We need to create an atmosphere where we respect all our old traditions and move ahead towards advancement. But we forget that progress happens when every person of the country evolves towards the new methods. But what if half of the population of our country, that is, women, would not move towards advancement? The process is not possible. The advancement of women directly promotes the advancement of a country. WOMEN ARE THE FUTURE; India is moving towards the first female-oriented MNC that is Nykaa. They are the reason for making homes out of our houses, and they are the reason for progress. So it's time to make this country a better place for their living.