No one can agree more with the phrase "Food is the universal language of love." It brings people together and celebrates their diversities. While Hindus and Muslims have different opinions on many things, the one thing they both agree on is how great chicken biriyani tastes. Don't you think?
Food makes us forget about religion, caste, and race and embraces us with its warm nature and love. When you think about it, food is our longest companion and dearest friend.
For example, we don't watch movies without popcorn, there isn't a single political debate without samosas and jelebi, and there's no misunderstanding in the world that wouldn't be solved by a hot cup of tea.
If you are a foodie like me, you'll love every dish. You'll notice how much variety there is in food. And perhaps we don't give it the appreciation it deserves; it quite literally saves our lives every day.
Now let's talk about the "heartland of India," also known as Uttar Pradesh. We know Uttar Pradesh for its rich culture and traditions. It's home to many beautiful cities like Mathura, Vrindavan, Gokul, Varanasi, Ayodhya, and Gorakhpur. Uttar Pradesh is also the home of the Taj Mahal, which is one of the seven wonders of the world.
It is also famous for its impeccable taste in food. Don't forget to try these five delectable, heavenly mouth-watering dishes the next time you're in UP:
1. Litti Chokha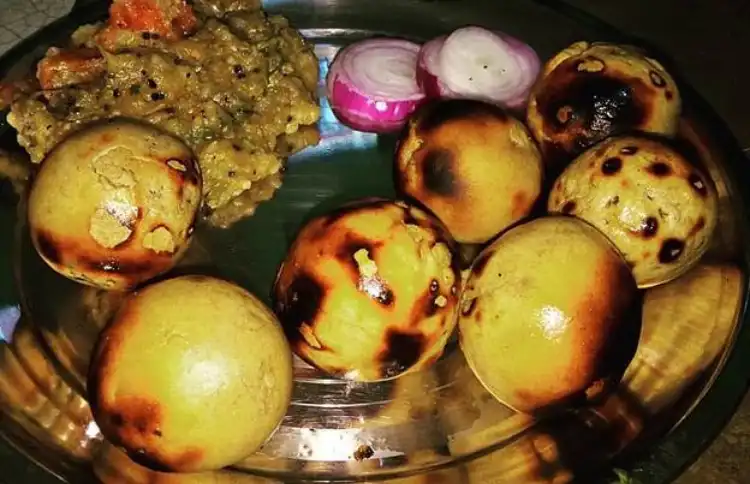 Litti chokha is a Behari delicacy. Litti is made of whole white flour and stuffed with sattu. Sattu is a powder made out of black chana, herbs, and spices. And this is baked using the traditional form of baking, which is over coal or cow dung cakes, and finally showered with amazing desi ghee. When you are finally served and have that first bite, it quite literally feels like God sent a piece of heaven in it.
These are some of the best places that serve this delicious dish in Uttar Pradesh:
Coca Mocha, Hotel Patliputra Continental, 9 To 9 Biryani & Street Food, Litti Hut, DK Litti Corner, and Jeevan Hotel.
2. Lucknowi Galawati Kebab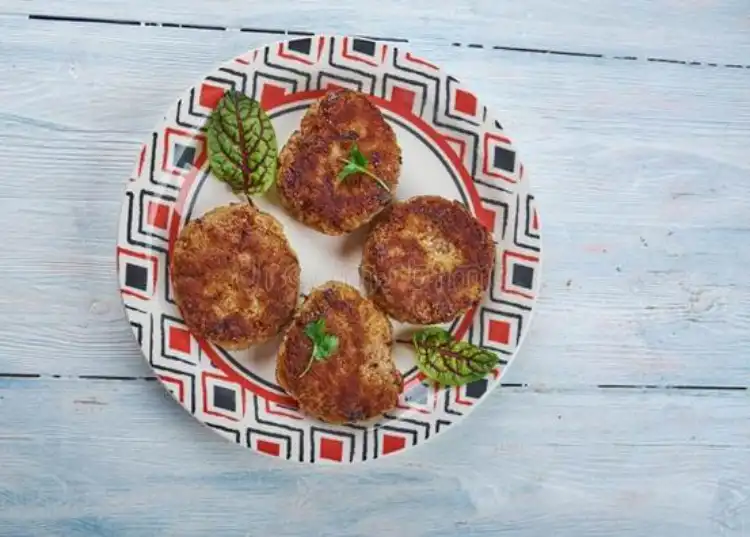 This particular dish has a rather interesting history. This was specially created for Nawab Wajid Shah because his teeth were weak, but being a foodie, he always had a special place in his heart for meat, so the cook intelligently created Galawati Kebab in such a way that it beautifully melts in your mouth; Malawi means "to melt," this is one of the most famous dishes in Uttar Pradesh. The lamb shoulder meat, rose water, and cashew taste are impeccable. If you plan to have this treat, you are in for a royal treat, my friend.
Some of the promising places that serve this best are Tundey Kebabi's, The Mughal's Darstarkhwan, and Lucknow Kabab.
3. Dum Aloo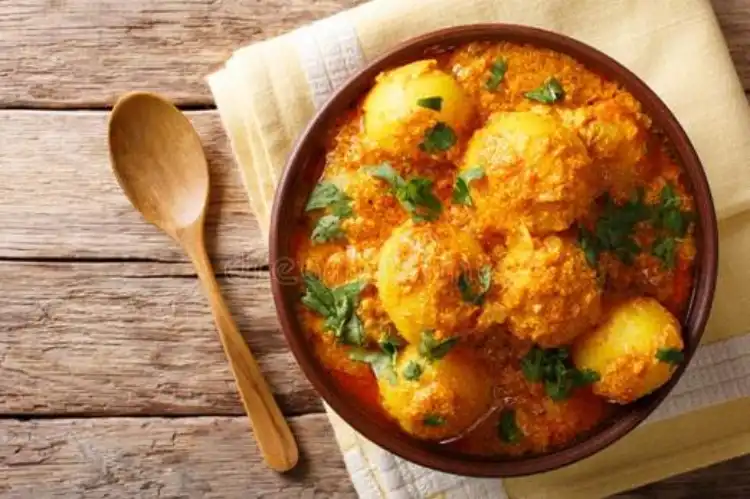 When it comes to mastering a simple dish, I recommend dum aloo from Uttar Pradesh. This is such a simple yet perfect dish. This flavorful dish has a base of tomato, spices, and ginger. To top it off, yoghurt and cream are also added, and they usually prefer baby potatoes. This dish is best served with plain naan or paratha and is truly amazing. Dum aloo is an accurate example of "don't underestimate the value of simple food." This food is available everywhere in India, but as I said earlier, Uttar Pradesh has mastered this dish, so next time you are in Uttar Pradesh, do not forget to have a taste of this flawless dish.
Some of the places that serve this dish the best are The Pacific Hut, Royal Cafe, and Moti Mahal Restaurant.
4. Kulcha-Nahari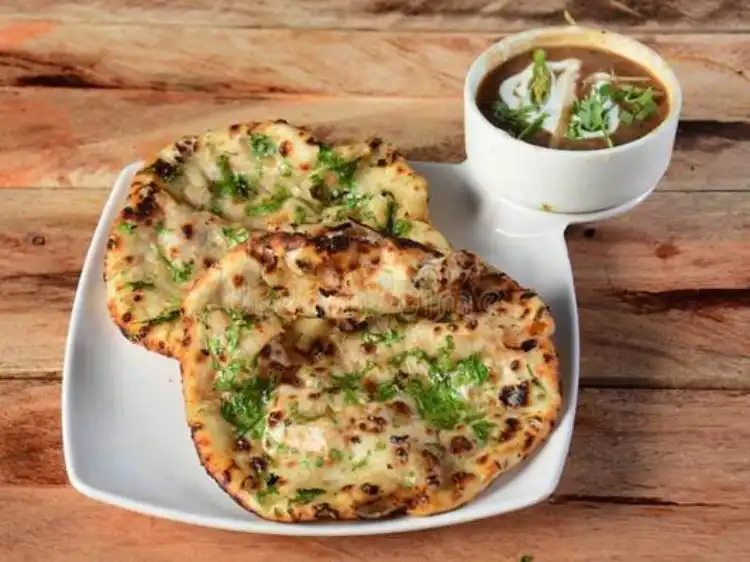 The word Nihari originated in Arabic and stands for "Nihar," which means morning. It was eaten by the Mughal Empire as a breakfast item after finishing their prayers. And on behalf of everyone around the world, I would like to thank the Mughal Nawabs for discovering this delectable, glorious food that we can now have.
The nihari consists of meat, which is served in a thick, favourable gravy, and is served with a soft bread called kulcha. This dish is as good as it sounds, and you should not miss it when in town.
The best places you can have kulcha nihari in Uttar Pradesh are Rahim's kulcha nihari at the Maharaja Chaap, the Alamgir Hotel, Tunde Kabab, and many more.
5. Kulfi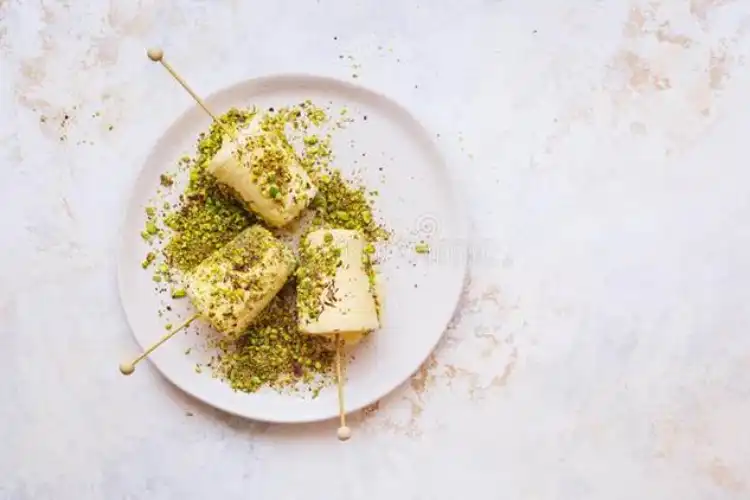 "Always save room for dessert." Let's talk about this sweetened dessert that established its presence on sweet dishes long before anyone else.Kulfi is similar to ice cream in appearance but is denser and creamier. It's an all-time favourite dish of most Indians; we have kulfi when we are sad, angry, frustrated, or happy. There are a variety of kulfis, namely, malai, rose, mango, cardamom, saffron, and pistachio. There are now new variations such as apple, orange, strawberry, peanut, and avocado. Kulfi is available anywhere in India, but as we all know, Uttar Pradesh adds that extra sparkle and flavour to all the foods that just transforms them from good to great. So next time you are in Lucknow, don't forget to visit these amazing places that serve the best kulfi, namely Prakash ki mashoor kulfi, Chanakya kulfi, and Satnam kulfi.