Before we begin, let us remember a few things which will help make dressing up for office easier. These commandments will be what we will be edging close to and following up. Dressing up for office does not mean going black and white or monochrome. Add some colour to your wardrobe, some prints are not bad as well.
Decide your clothes at night. Your mood might change in the morning. Hence, it is suggested you decide to sort of clothes. One which was not chosen could be kept for the next day along with another new set of deciding clothes.
Anything off shoulder, cold shoulder or requiring strapless or sticker bra is not suitable for the working environment. As patriarchy once said, 'it will distract men' or 'she is doing it for promotion'.
In reality, off the shoulder and cold shoulder give out a more relaxed, lax vibe, which is not really suitable for power dressing. You want to come out strong.
Following the third commandment, do not wear anything too short. It is also a matter of comfort. You will be too busy fixing the length of your skirt. Thus, ending up distracted from the mountain of paper on the table. Keep a pair of co-ed clothes (like pant suit or tuxedo suit) with you. Whenever you do not wish to dress up, just put it on.
Now that we are done with the rules, let us follow it up with actual cool clothes:
1. Stripped Shirt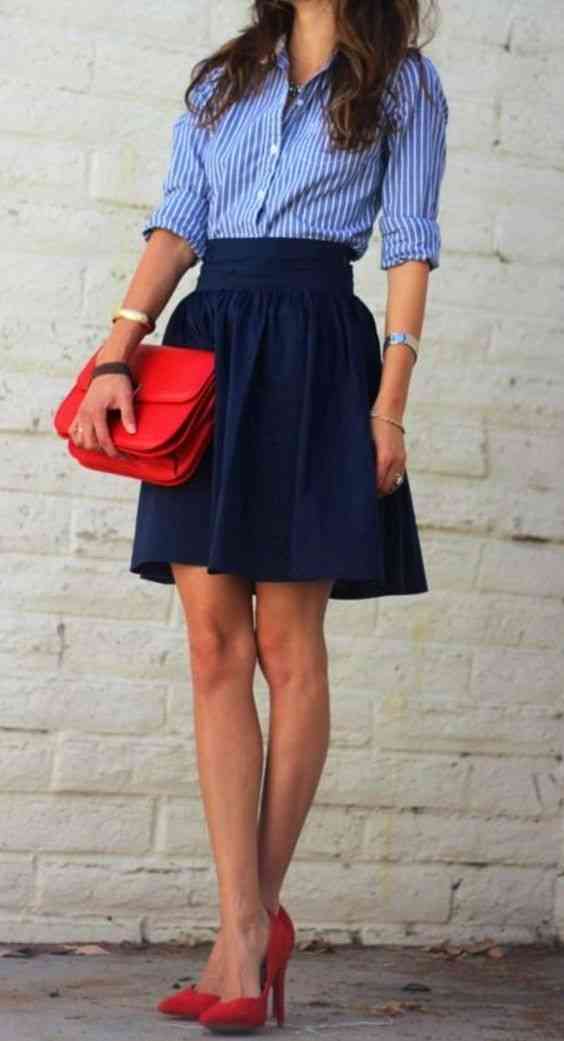 Pair a vertically striped shirt with high waist bottom. Break the monochrome by adding a contrasting shade of heels and bag. Pair with minimal accessories in neutral and metal tones. Vertical stripes tend to make you look slimmer and taller. You can wear them pleated skirt, solid trousers and culottes trousers. While we are at it, do not even think of wearing vertical striped pants.
By the way, floral prints look great with stripped shirt.
2. Paperbag Waist Pants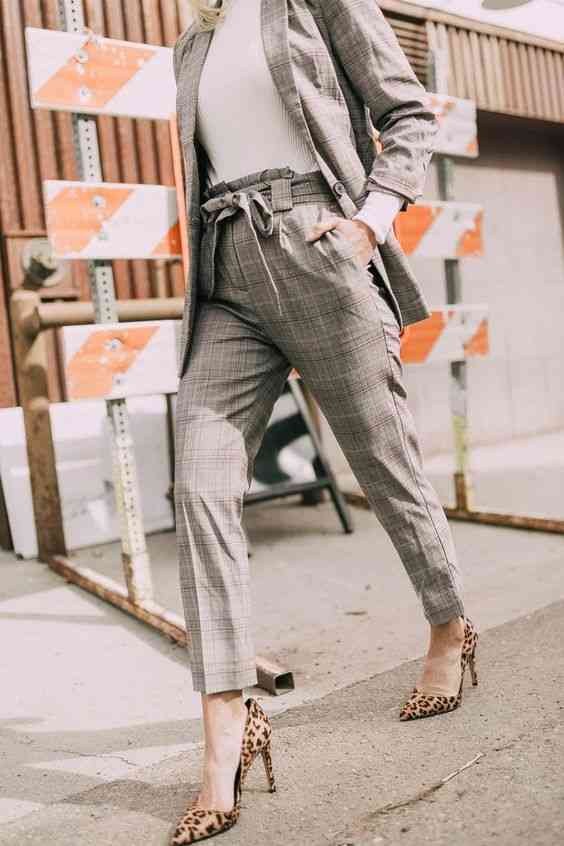 Paperbag pants are the epitome of comfort along with style. They are loose at the bottom because of which you might consider combining it with something tight. Like a button down blouse? Tuck in your top even if it is fitted. If you wish to layer, use jackets, cardigans and blazers. They should not be bulky or too loose. They should end above the waist, as well. For accessories, try bulk earrings like loop, hoop, hanging or drop. Either that or you can wear a bold, necklace. Make sure you do not wear both otherwise they will fight for attention.
Note that paperbag waist pants themselves are statement pieces. They should be center of attention. Keep the rest minimal.
3. Blouse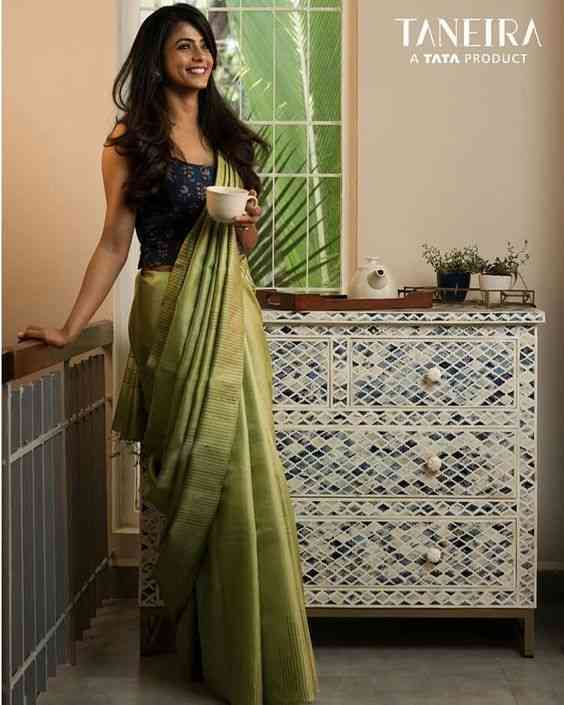 Do something unique with the sari blouse you wear. Either wear a shirt as a blouse, choker, top or some crop top. Try to change up your sari draping as well. Go for more bohemian vibes. Add to print like floral, gingham, Ankara (ang-ker-uh), paisley (pays-lee) and botanical or add pom-poms or tassel to your blouse. Wear saris with Madras print or dull, solid shades (think olive green or brown).
Khadi saris are in style right now and are a great way of making an impact. You can go for info-western look or attempt an all Indian look. For accessories you can try choker, hoop, tassel earrings, oxidized jewelry or anything made by Indian craftsmen. For hair, tie it up in a loose, messy bun with few locks escaping it.
4. Jackets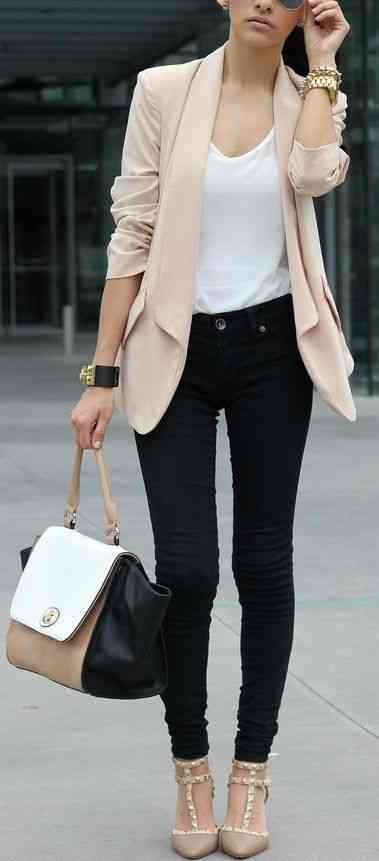 There are several types of jackets around the word and several types of colors and prints. Move away from solid black leather. Experiment with jackets if you do not want to experiment with your clothes. You can always remove them if you find it overwhelming.
Consider adding an oversized boyfriend blazer to your wardrobe. Scrunch up the arms and belt it around the waist. It will give you a chic look without any hard work. Invest in various sizes of jackets as well as prints and colors. A must have jacket is the plaid jacket. They work well with any print! It is advisable to get the jackets adjusted according to your figure so it does not seem overwhelming on your. If the weather is unsuitable for jacket, consider light cardigans or shrug.
You can wear trousers in a similar shade or print as the jacket with a solid top underneath. Match your shoes to the belt you have wrapped around your waist to make it all seem well put together.
P.S: Try a glitter top underneath. Keep the rest of the clothes pretty basic though.
5. Peplum Top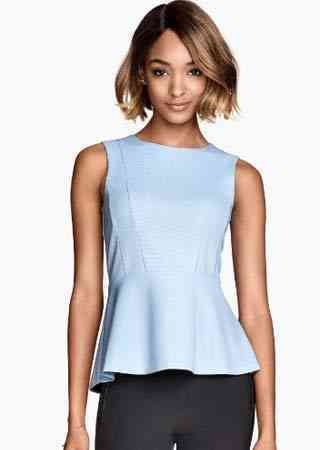 You can wear peplum tops with only a few things, but when you do it right, you are gonna look fabulous. What are peplum tops? They are top with short and gathered panel attached at the waistline. They are best for formal occasion or when you need to hide a belly.
Most women have a pencil skirt in their wardrobe. Pair that with peplum top. To further accentuate your figure, dress it up with a belt and high heeled pumps. You can also wear it with a body con or streamlined dress for chic vibe. Add a bracelet or watch in one hand as well as a handbag in the same.
If you do not want to show legs, go with flared pants. Tight at the waist and flared at the bottom to give a bold, appropriate look. You can also layer it up with a shirt underneath. If the top is solid, without any print, go with a printed shirt underneath.
6. Sheath Dress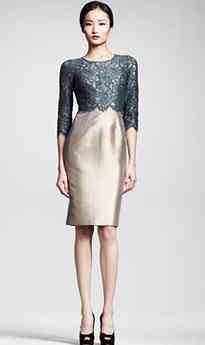 For when you do not want to dress up but still look mind blowing. Sheath dresses A line dresses with a cinched waist. Get one which is just a few inches below your knee for a ladylike appeal. You can style it up with jackets, belts or just scrunch up the arms. They are heaven's gift to office women. You can wear it over a turtleneck top, silk blouse, long sleeved shirt or chambray shirt. Or wear it underneath blazer, button up blouse, vest or jacket. Dress it up with pumps, scarf, brooch, handbag, eye wear and tights.
Ahem, why not keep the layer underneath and over-neath both in prints? Keep one in large print and the other small with a common colour between them. Fabrics are just as important as clothes. Wear breezy, non-tight clothes in which you can breath. If heels are not your jam, ditch them for cooler and more comfortable alternatives. Try to wear more colours and prints. Do not be afraid to add glitter to your wardrobe. A little glitter only though.