Comedy is somehow always associated with men as if our goofy ways were largely invisible to the world. Despite our harsher encounters and troubles, we have always kept a happy face. If we can laugh out our problems, then why can't we make others laugh. In my opinion, Monalisa is smiling or has a smirk on her face. Maybe she is laughing at our many theories of what her facial expressions revealed. Aditi Mittal in her bit pointed out that women do comedy for survival, although men may pursue it as a hobby. I truly believe that comedy shouldn't be segregated as male or female. Our funny bones don't tickle at the sight of a specific gender. We chuckle at anyone giving us a comic relief and bringing in the much-needed humor. So, man or woman, it's the laugh that counts. But I am mentioning only women since I discovered them late. My bad, I guess.
1. Aditi Mittal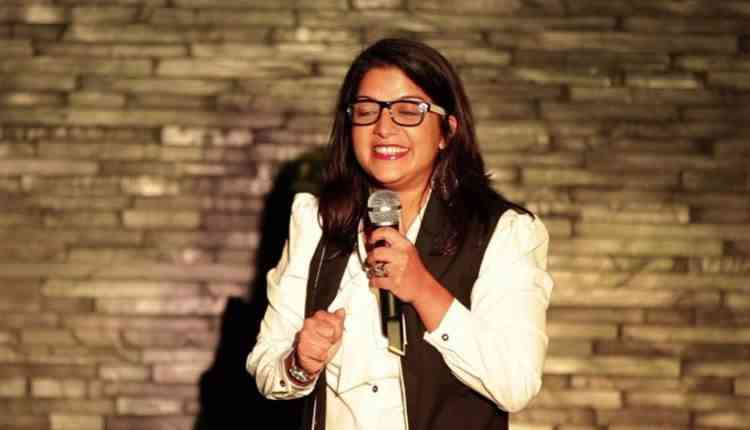 The first comedian, I felt always drove the point of feminism home batting for women is Aditi Mittal. In her own funny way, she managed to give us reasons to feel normal about the most taboo of topics. Her take on most things is presented sarcastically. She is also one of the only Indian comics to have her own Netflix special. She was also the only woman speaker at the infamous AIB roast. She also briefly hosted her own version of honest film reviews. There are many who followed suit in pursuit of rubbing their infectious humor on us.
These women are so candid and funny that they do deserve a category of their own and let their awesomeness spread. The bundle of joy they bring to our faces talking about everyday struggles or chores in general.
2. Sumaira Sheikh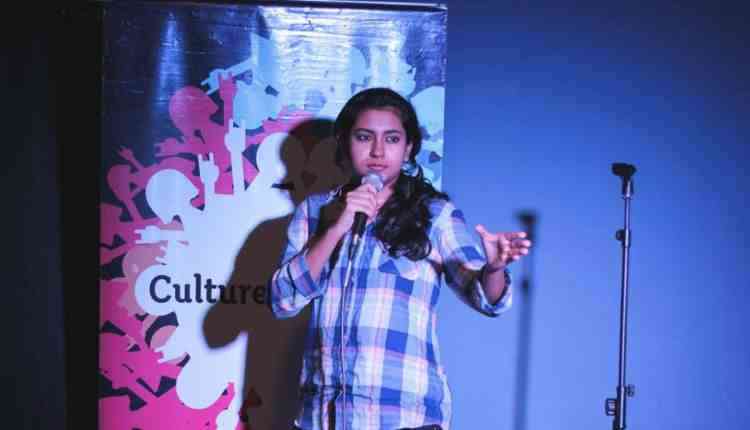 Someone like Sumaira Sheikh takes on common issues and turns them upside down that you would fall roars in laughter. Her bit on flights just brings the house down and it's not surprising at all. She was introduced by Kenny Sebastian, who is sort of her male counterpart. I find similarities in their delivery of jokes. She has recently started uploading her comedy videos on YouTube and they are a rage already.
3. Kaneez Surka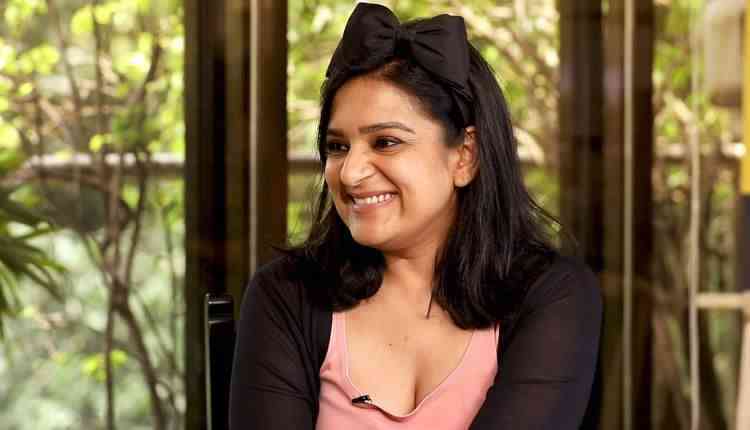 Kaneez Surka is a veteran of sorts. Since she started out in her comedy career much early on in the circuit. She was part of an ensemble cast in the show The Week That Wasn't. She also featured in A Comedy Room alongside Kenny Sebastian, Kanan Gill and many others that showed her prowess as a sketch artist. She is one of India's best improv artist and comedian Daniel Fernandes mentioned it in his podcast. She hosts this version of a fun game show inquisitively titled General Fun Game Show. She was a regular collaborator with AIB.
4. Mallika Dua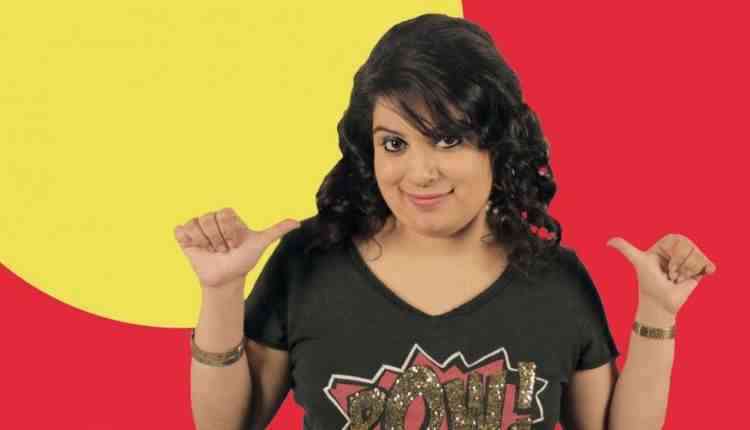 Mallika Dua is a digital sensation in her own right. She has been called that by no other than Begum Kareena Kapoor when she attended her radio show as a guest. Her avatar as Makeup Didi is particularly hilarious. Varun Thakur's turn as a struggling actor Vicky and her Make up didi should be included in the comedy hall of fame as the best couple. She has another screen person Saliska, who hosts this show called Midnight Misadventures with Saliska on TLC. It is heartening to hear her exquisite vocabulary uttering words like Kyaut that might get included in the Oxford dictionary and mind you I am not joking, even deadantco feels that way.
5. Neeti Palta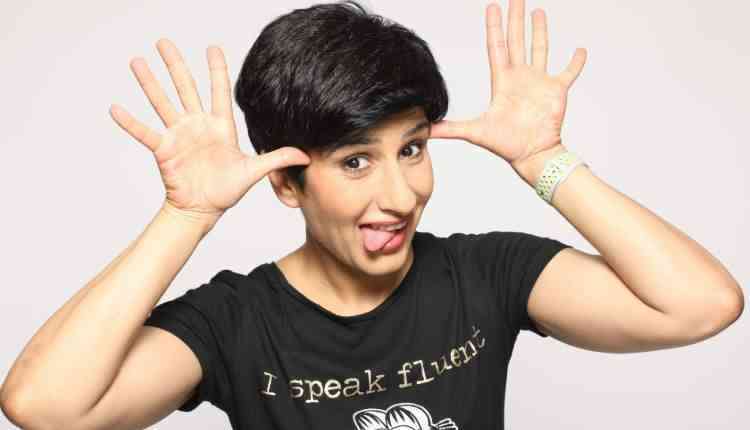 I came to know about Neeti Palta from one of her earlier shows where she spoke about being a girl in Delhi and the perks of it. I totally thought that she had totally arrived as a comic following the legacy of Aditi Mittal. The set was aired by NDTV. She was part of the lineup for The Marvelous Miss series that was for the promotion of The Marvelous Miss Maisel. She is also a fabulous writer who has written for the comedy talent hunt show Comicstaan.
There are many upcoming comics like Urooj Ashfaq and Aishwarya Mohanraj, I mentioned these two because they both rose to fame from talent hunt shows. One is a byproduct of TLC's Queens of Comedy and the other found her footing from the Comicstaan. UroojAshfaq, in particular, has an irreverent attitude and is so much more than a bubbly millennium. She is relatable and is opinionated but never goes overboard in making her point. Aishwarya Mohanraj narrated a tragic story from her life at, a Meetup of a story collective. I stumbled upon it accidentally and was quite taken aback how good a narrator she was. She weaves her stories in such a manner that it can successfully hold the audience's attention and interest. I personally felt her performance was the best in the Marvelous Miss series lineup.
Comedy for me is like Fish curry and rice since I am a Bengali. It's a staple diet. Over the year's comedy has evolved from being reduced to a prop in a movie to now a supporting actor. And trust me, that is a great development considering the brilliant performances by supporting actors worldwide. Be it the witty one-liners or perfectly landed punch-lines, all seem to make sense as they are increasingly becoming more and more relevant. After all the times they are changing. Politics too features heavily on the content. The varied use of pop-culture references adds a certain dimension to the joke. The jokes are also derived from personal experiences. Many of the jokes are curated from the perspective of the 90s kid since many comics belong to that age group. Nostalgia induced experience is one of the high points of the new age comedy scene.
New age comics are active participants in social media. We get to know them beyond their funny side. They are mostly inspired by the mature comedy of English or American comics. The comedy does not borderline on cringe or is in no way is slapstick. It's more shuttle and understated. The comics don't try to hammer their point home. They might shout or use expletives but they never go overboard with it. Comics are making commentary on politics and politicians are doing comedy. This in a line sums up new-age comedy for me.