"Women are the creators and the destroyers as well."
Have you ever wondered how tough it can be for a woman to strike a balance between her personal and professional life?
"Figuring this secret has always been the biggest challenge for women."
From ancient times, women have played an important role in the lives of people. She is a mother, a sister, a spouse and plays many other roles, which she plays.
Here are a few handpicked tips of how strong women act as the captain of their lives:
1. Flaunting with confidence
"There, she flaunts herself on the dice with confidence."
A strong woman definitely knows how to be self-confident and walk on a troublesome path with heels every morning confidently. Whether it is her personal or professional life, she knows the line between her confidence and overconfidence.
2. Basking in that smile
No matter whatever happens, how much she cries the entire night out of loneliness, she will still shine with that smile under the sun and trust me that is the most special thing about a woman.
3. Understanding what is the work-life
Strong women will not mess up their work lives. They would know how it is to run on a tight schedule or when to be extra serious about their professional lives. They are the builders of their own career.
4. Knowing what is the personal life
Understanding the role she plays in her life and the amount of importance she needs to give her family is one of the best and appreciated quality of a strong woman. Whether she is a mother or a sister, when it comes to responsibilities, she stands straight as a soldier.
5. The listing technique
Running daily errands needs to be noted. A woman carries a mental block of chores that she has to do the entire day. Stating from turning off the knob of the gas at her home until submitting the files at her office, she has that all in her mind.
6. The pain bearing ability
Many women face relationship issues. Some of them are even victims of domestic violence, but that does not stop free-spirited and strong women from pursuing their journey.
7. Trusting themselves
Whether they are attacked by acid or harassed, irrespective of any situation, strong women trust themselves when they have no support or are shunned by everyone. They somehow pick themselves up and gather the courage to fight back.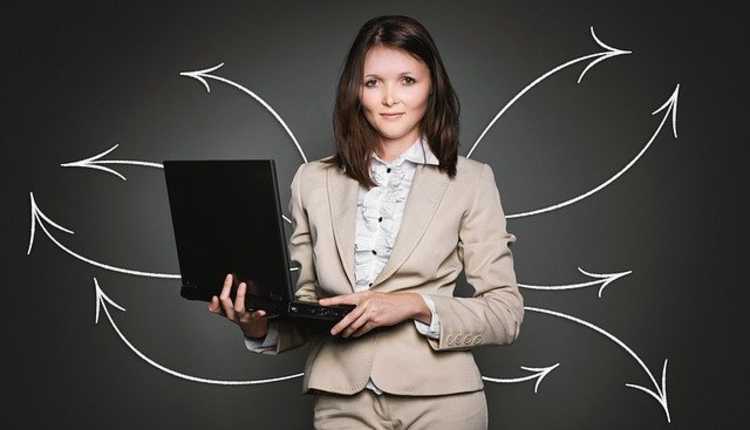 8. Taking a break
A relaxation technique is an impeccable technique of personal space.
A woman who equally balances her personal and professional life understands the value of taking a holiday from both of them. She goes off to her "only me" zone to recharge her batteries and to be stronger.
9. Applying their own rules
Nobody can dictate her life; whether it is her family or boss. Once a courageous woman chooses to quit her job or file her divorce, nobody can come in her path. Her decision is her own.
10. Knowing the time difference
When a woman works, her mind runs like a "cheetah." Her mind is flooded with thoughts of her house, her family, her child, her life partner and her job as well. She attempts to maintain a perfect balance between all of the tasks she is bound to do out of responsibility.
11. Nurturing their health
Usually, women neglect themselves a lot while caring or thinking for the happiness of their loved ones; but the moment they tend to think of themselves or their health – they are called selfish or self-centred. But that's not true!
Each and every woman need to care for their own health irrespective to whatever relationship issues, personal issues or professional issues they are facing. When a woman cares for herself, her entire legacy is born healthy.
12. Knowing when to end it
All of us know that these days not having relationship issues is love life or married life is next to impossible. All of us face certain personal issues at some point in time in our lives. A strong woman would always know when to wave goodbye in a relationship. No matter how tough it is for her, she will let go – irrespective to whatever others think of her.
13. Communicating when needed
Majority of us try to repress our feelings or do not even like to talk about things much, but a bold woman would definitely communicate her feelings fearlessly whenever the situation demands her to do so.
14. Being emotionally independent
These days most of the women are financially independent.
What matters the most is being emotionally secured and independent as well. A fearless woman shall always value her tears and emotions. Maybe for timing, she might seem weak, but at the end of the day, you shall always find her being emotionally independent.
15. Knowing when to ask for help
Whether it is her personal life or professional life –She knows how to ask for help, let us assume that when a confident woman does not really understand how to do things or how to approach her problems, she shall certainly ask for help so that she gets to know things better.
16. Accepting the challenges
There are n numbers of challenges, and women face in their society through various means. Bold women would always prefer to accept those challenges, tread over the path, face it, and win it.
17. Ignoring insignificant things
There are many things, which happen and affect every aspect of their life. The decision of ignoring or paying attention to things is the top priority of successful women.
18. Don't give up attitude.
No matter, whatever happens, strong women don't ever give up. They are the warriors of their own lives.
Conclusion:
Being a woman is tough!
However, the best fact we can do is to draw inspiration from every strong woman we come across in our lives and pay tribute to them. If you are at a struggling stage and a victim of any personal or professional relationship issues – don't worry, keep trying, success and happiness are sure to knock your door one day.
Until then, choose to be the driver of your own life!