Are you bored in lockdown? Are you tired of doing nothing the whole day and really want to do something productive? Have you thought of travelling abroad at any time? The answer to all these could be learning a new language. There are a lot of apps to teach you new languages at any time or anywhere at your convenience. So why don't you give a try to utilise this lockdown to become a multilingual person? It may help you with your next tour or may highlight you in your friends' circle, or it may help you in securing a good job.
There is hell many applications to learn a new language. If you are confused to choose among them, then this article would help you in selecting the best apps to learn a new language. The best 7 apps, in my opinion, are Duolingo, Rosetta Stone, Memrise, Mondly, Drops, Hello talk and Babbel. In this article, I would be describing the features, highlights, free and paid modules and their interface system, which could help you in better selection of the apps.
The 7 best apps to learn the new languages in lockdown are:
1. Duolingo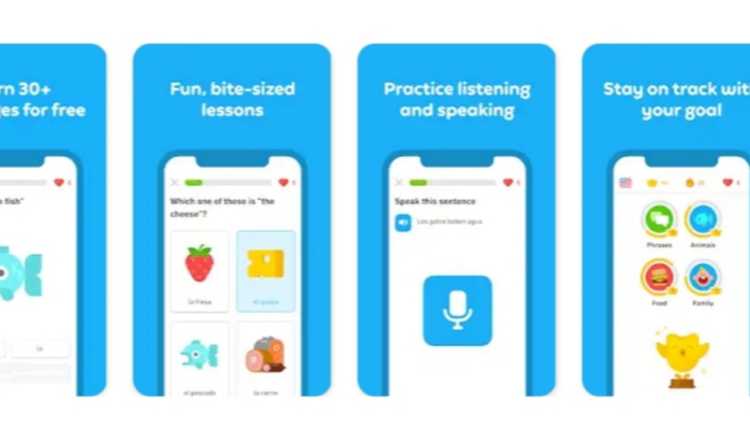 Duolingo is one of the popular and best high rated apps for learning a new language. It has more than 100 million active users. It has both free and paid modules but also the free module is enough if you are on a budget. Premium version is Duolingo plus that starts with $6. 99 per month. The interface of the app is cool with visual representation, colourful interface, simple and engaging. In Duolingo, more than 30 language courses are offered from which you can select the language of your interest. Users have to complete each unit to unlock the next one which is actually a plus point, and if you want to skip a lesson you have to take a test, pass it and can unlock the next unit. Experiences have three types of question which are fill in the blanks, translation and write what you hear about developing specific language skill. One more plus is you can learn two languages at a time. Some limitations of this app include that sometimes the voice you hear is not clear, and some sentences are too unnatural. Apart from this, this is one of the comprehensive language learning platforms. Also, read the Popularity of Regional languages in Bollywood and Indian Songs.
2. Rosetta Stone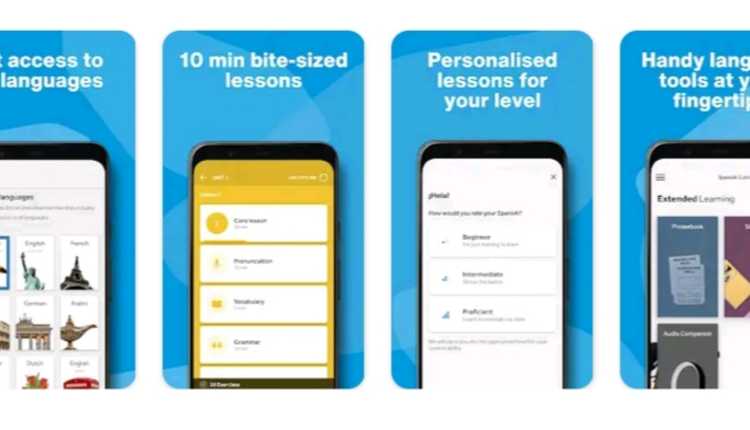 Rosetta Stone is also one of the excellent language learning apps. It covers 23 languages. It also has both free and paid versions. Premium version costs$ 35. 97/month and has excellent features for advanced learners. It provides a solid foundation in a new language than fluency. Users can select only one language in the free version and all languages in paid version along with living online tutoring sessions for an extra cost. We can choose the type of vocabulary we want. It uses a drill and kills the teaching system to enhance your skills. It has a graceful interface. In the dashboard, we can select lessons of our interest. We will get an interactive experience in this app like see, hear and write. It has extended learning sessions with activities and games. Overall it has excellent user experience with some drawback like too much repetition at times but is very good to build the foundation.
3. Memrise
This app is actually an excellent option for beginners. It offers to learn in more than 20 languages. It gives access to plentiful of contents even in the free version. In the paid version, offline access, along with some extra features, is given to pro members at $9/month or at$129—99 for a lifetime. Levels will be unlocked after completing previous ones, but several courses selected can be more than one. Users learn by quizzes, written and audio materials. One cool thing is plants grow as we learn. Its interface is colourful and engaging. In the paid version, it has functional customisation in settings. So it is an excellent option to try if you are a beginner.
4. Mondly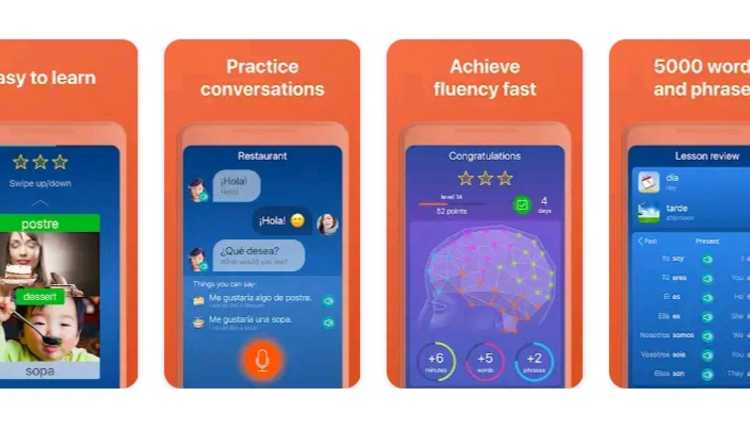 This language learning app offers 33 languages. In the free module, it gives access to hello topics which include six lessons and daily lessons. In the paid version, it gives access to various other topics at $9. 99/month for 1 language or $479. 99/year for all 33 languages. They have daily short lessons, and a plus point here is a recap at the end of the class. Translation to the first language chosen by the user is given while typing and speaking. It has game-like exercises, chatbots that imitate conversations and hence an interactive interface. They track your learnings and users will get access to weekly test if they don't miss any class in the whole week and that's really encouraging. Graphics and animations make interface cool. Apart from lack of clear level differentiation, it is a cool and handy app to learn a new language.
5. Drops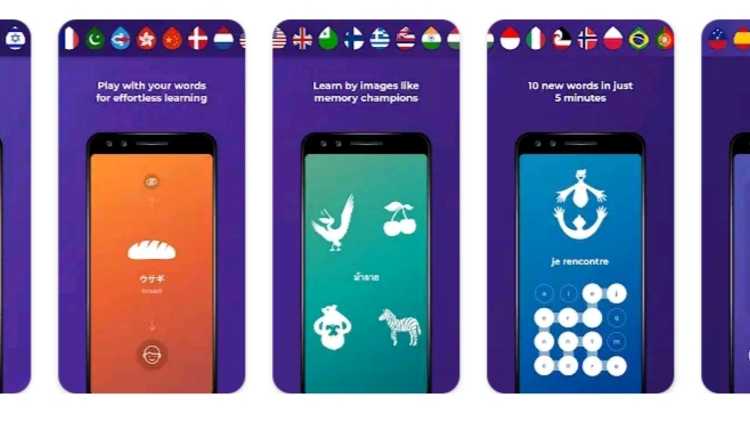 This is really a fun app to learn a new language in this lockdown. It is available in 33 languages, and you can choose the language of your interest. It also has both paid and free version. The free version is good enough with many features, and the paid version has minimal extras and may seem costly. It uses pictures-word matching system, minigames, crosswords, and makes learning fun. It is good to improve vocabulary and has outstanding audio and covers a wide range of topics. In free version 5 minutes, you can learn new things every day. It has a primary and quirky styled interface. The drawback is that only 5 minutes per day and you have to go in the given order.
6. Hello talk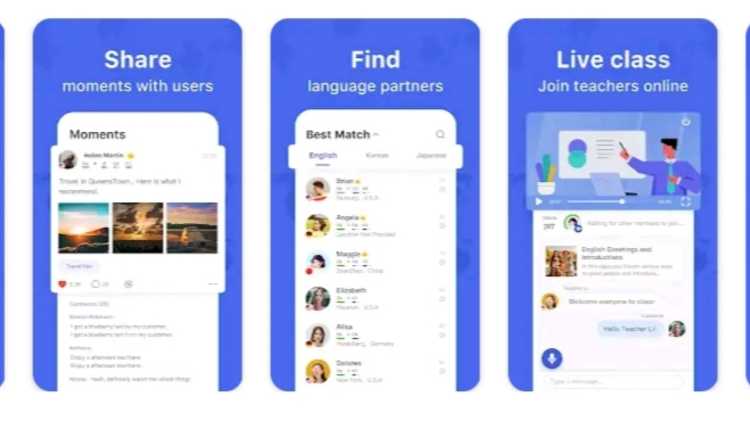 It is a cool app, almost like a social media that connects you with native speakers through text and speech interface. It is available in whooping 100 languages. The critical feature is voice and text chat with the language partners we get. A special feature of this app is doodle sharing in which you can draw what you want to talk about. Premium version has a lot more features like translation and connecting your partner while chatting etc. But there are grammatical and spelling mistakes in the use of English, and it drains a lot of battery. Apart from that, it is very cool.
7. Babbel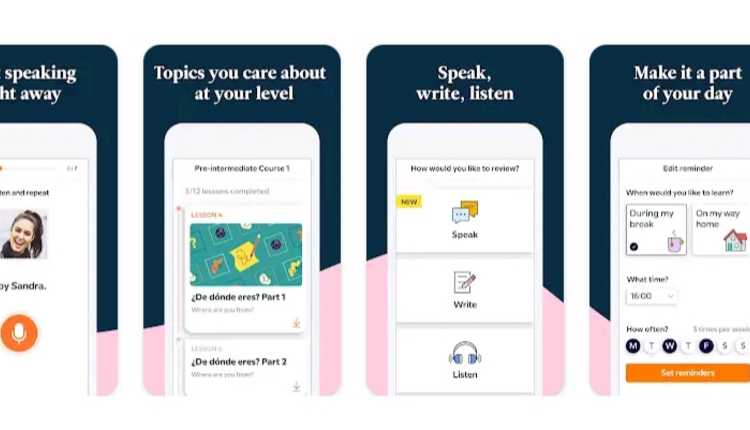 This is the last app in this article and offers users 13 languages. This app has only paid version with a few days of the trial period. This is a practical language learning app that can help in real-life conversations quickly. Even though it has only paid version, it is affordable at just $12. 95/month or $83. 40/ year. It is highly customisable and has an advanced, adaptive interface. Users have the freedom to choose specific modules based on their knowledge and need. Some drawbacks include less grammatical help, and an inadequate explanation to some answers and speech recognition is not too good.
So, what are you thinking about now? Select among these apps and start making this lockdown time productive. Here I listed only a few best among many available applications to learn a new language. Hope it helps you in learning a new language.