Let me clarify that, first of all you need to have a YouTube channel or a Blog or a Social Media account with a huge fan following. If you have a YouTube channel, you can earn money by setting up affiliate links regarding products which are related to the type of your YouTube channel. For instance, if I have a YouTube channel regarding Science Projects then I would be using a lot of equipment such as Tape, Cutter, Scissors, etc.
I can provide the affiliate links to these day-to-day products in the description of my video and in the same video I can show that I have bought this from Flipkart and tell my audience to do the same. This way I can earn money if any of my viewer clicks on the affiliate links and buys a product.
The Flipkart Affiliate program gives commission to the websites, blogs or YouTube channel if any purchase is made after clicking on the Affiliate links provided on the same. The commissions vary from product to product and change every month.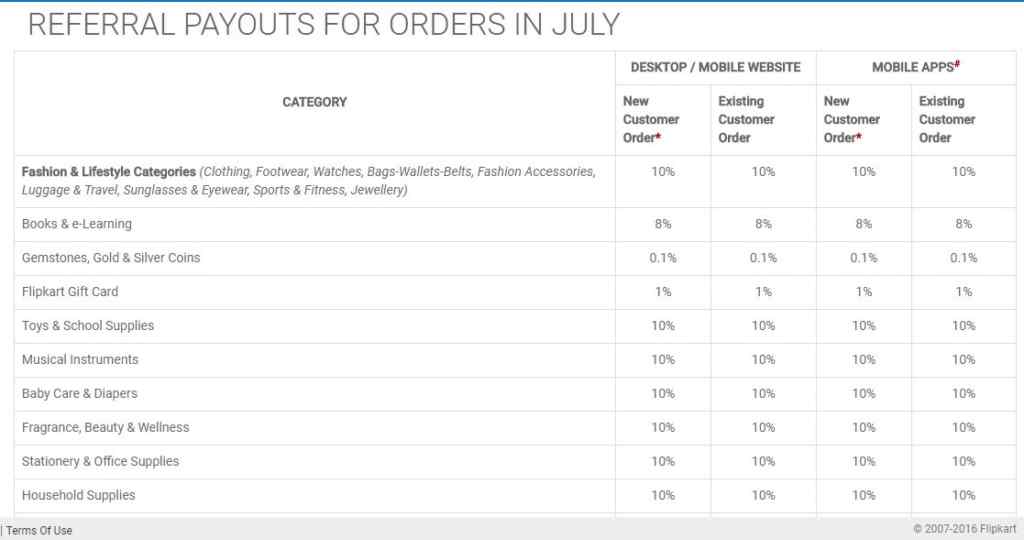 These are the some of the commission rates for different products. The rates vary according to the platform from which the links are approached and also on the type of products. Furthermore, there are different rates for existing and new customers. The threshold value for withdrawal of money is 1000 Rs i.e. if my commission earned on different products exceeds this value then I am capable to withdraw money.
It provides two options for withdrawal, i.e. Electronic Fund Transfer and Gift Voucher. If you want to withdraw money through EFT, then you need to provide the information of your PAN Card to them.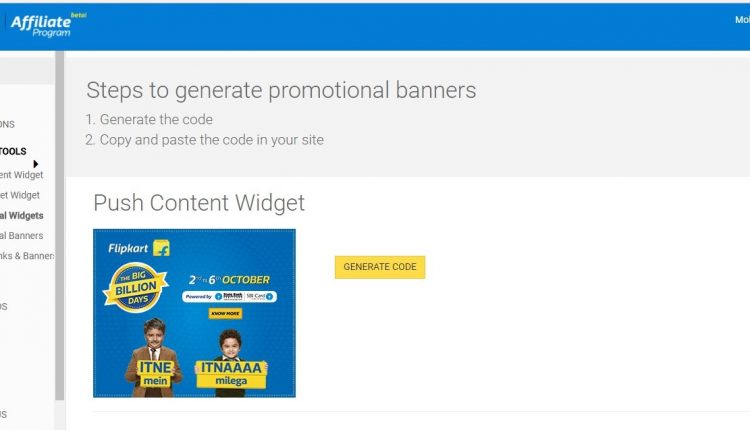 This is the page where you can generate code after completion of your "signing up" process. This generated code can be used as a third party content in your blog or website.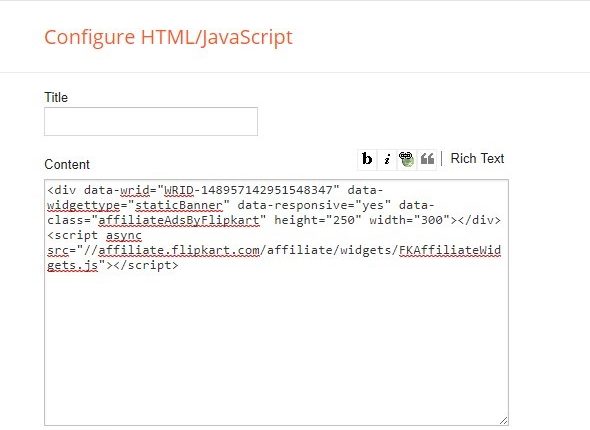 This code can be put in the HTML/JavaScript file as shown in the picture above. After putting this code and saving it, your website or blog will configure the HTML file and show an image accordingly.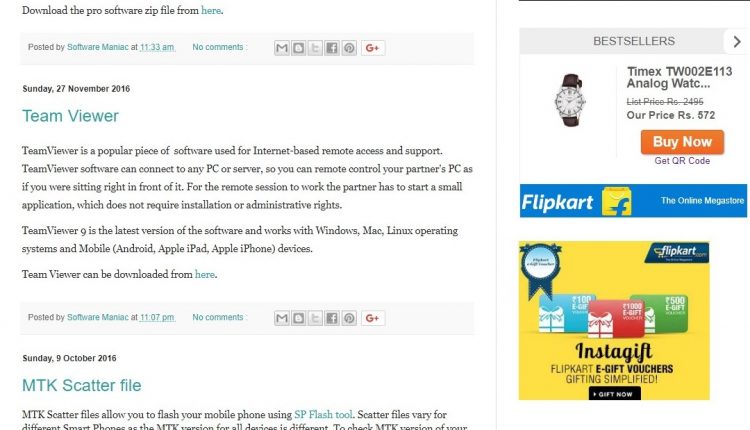 The image above shows how my blog looks like after I have configured it with affiliate links. If a viewer sees and clicks these image files, then they are directed to the Flipkart website. If a viewer then purchases something, a commission is approved to you.
In this way, you can earn money if you have enough amount of traffic on your website or blog or even your YouTube channel. Hope you guys like this valuable piece of information. Do comment your views regarding this!