Google Play Store is one of the largest App stores dedicatedly available for the Android users worldwide where it offers free and paid download features including the Beta versions of the apps before it's officially become available for all other regular users. The Beta version lets you test-out, all new upcoming features of any app where the Beta Versions of WhatsApp, Facebook Messenger (Page, Mentions and Facebook app), Instagram and YouTube are highly popular on Google Play store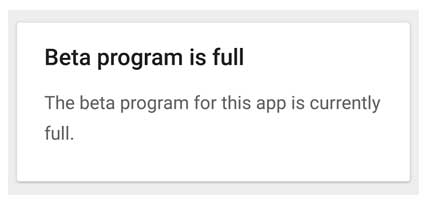 Now, the problem with the beta version of the apps is, it is limited, or you can say it is restricted to specific numbers of users. Most of the time you may find "Beta Program For This App is Currently Full" kind-of message on subscribing to the Beta versions, where you may have to wait until some users leave the Beta version and it becomes available for you — that's in typical cases.
Well, in this article we will guide you on how you can apply or subscribe to the Beta version any app even after it is showing Beta Program is Currently Full.
To Fix Beta Program For This App is Currently Full:
1. Go to Google Search and Search for the beta version of the app you are looking for and click on the official website of the Google Play Store. For example, for WhatsApp, you can search for "Beta Version of WhatsApp Play Store."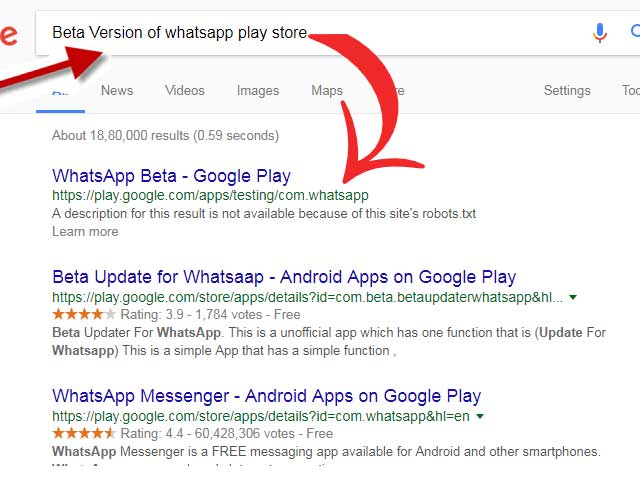 2. Login in to your account using the same Google account which you have used on the Google Play store.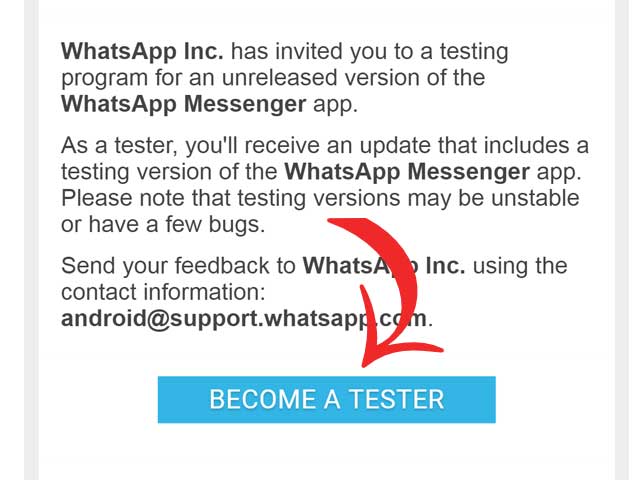 3. After returning to the Android App Testing (Beta version) page of your desired app, click on the "Become A Tester" button.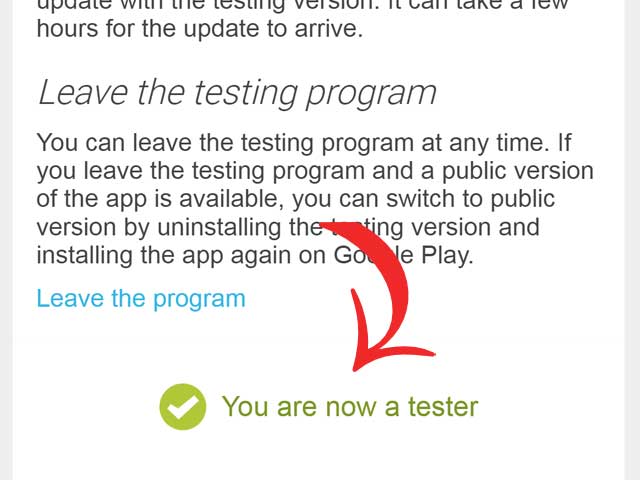 4. On clicking "Become A Tester" button, your request would be confirmed with "You are now a tester" message.
5. Now, open the Google Play store and enjoy the Beta version of your favourite app.
Important! It may take some time to appear the Beta version in the Google Play store after you opt from Google Search. Depending upon your region it may take 15 minutes to 30 minutes.