In a world where people, unknowingly, have to come across the deep abyss of bigotry in every step of their lives and teenagers' opinions are cast aside with a tag of 'inexperienced', a motivational leader is crucial. The ambiguity of the time that surrounds the young generation requires a taste of its own medicine. This endeavour could be achieved by the rise of the young leaders who tackle society's prevailing issues. In this assignment, I would mention an emerging leader who uses his music to spread his self-acceptance message. He aspires to educate the ignorant about the persistence and the double standards of the government. He also aims to bring light to teenagers' issues that have always been a clandestine affair, buried deep under an obscure, prohibited zone of animosity. The lifestyle of public personalities might be different from ours, but the way they inspire us is beyond explanation.
Kim Namjoon, also known as RM from the current biggest boyband in the world Bangtan Sonyeondan, better known as BTS, has emerged as one of the most influential musicians who has proved that music transcends all the mundane barriers that have been imposed in the minds of people since the days of their infancy. Born in a small town of Ilsan-gu, a city near Seoul, South Korea, Kim Namjoon was not always the 'omnipotent leader of Bangtan'. He has had his fair share of insecurities and Pandora's box full of adolescent mistakes that he had since then grew out of. He was an underground rapper before he took the risk of joining a small entertainment company to pursue his dream of becoming an artist, to let millions hear his voice.
Success, as one has said a million times over, comes with a price. The boulevard to accomplishment is not an obvious, straight one but a dishevelled terrain of labyrinth and hardships. Since BTS was from a small entertainment company, there was a persisting question of the group being able to ever have a live performance on the music shows to announce their debut. While the other groups talked about light themes, Namjoon and the rest of BTS members tackled predominant affairs that influenced the teenagers – the education system and the government's order. Even struggling financially and tackling the haters' abusive comments and death threats, Namjoon did not once waver from the principles he was upholding. Instead, the internalised prejudices and misogyny that he had once abided by slowly began to trickle away as his pubescent past got a giant exposition that makes one think outside the box. Namjoon has always preferred to analyse his own thoughts and learn more about the world's various unknowns that people still tend to ignore. As he grew up, through both his thirst for knowledge and his own experiences, Namjoon began to spread a message imperative to lead a peaceful life; something that is needed in this world of malice and bestiality. Self-love is the call of the hour. The entire planet seems to have the demons of pessimism in abundance, the grenades in the lot but have failed to acquire the elixir to live. Through the turmoil of his own hardships, through the love that he and his bandmates share, Namjoon made music that would act as a virtual escapade and put a mirror in front of our conscience to perceive the painful reality. He urges his listeners to quit hiding behind a mask to ignore the attributes that make them an individual but rather face the atrocities and embrace the endless and restless ocean of rare emotions within oneself, accept and love the complicated persons they are.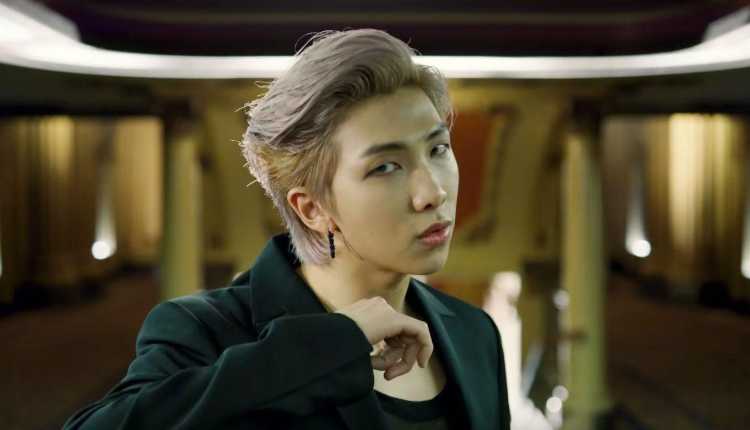 One primary quality of being a good leader is the courage to accept the mistakes that one commits. No one is born without an ounce of a flaw in their ideologies but what matters is how someone shreds those obtuse ideologies favouring more intellectual ones. Unlike many current leaders' status quo, Namjoon has always encouraged the acknowledgement of past mistakes and the idea of learning and unlearning. This act from an eminent personality inspires others to accept the flaws and grow as a better person. One attribute that many ARMYs (The BTS fandom) have always admired about BTS's music is their music's culmination with intellectual ideologies, psychological theories and critical pieces. Ranging from psychoanalysts such as Carl Jung to writers such as Murakami and Hermann Hesse, BTS has, directly and indirectly, encouraged ARMYs to educate themselves more and embrace new ideas, outlooks and concepts that are generally not considered. Life, growth, and development of public figures take a lot to come out as perfect to the ordinary people like us, but they are heroes if seen on the inside.
Despite being the leader of BTS, Namjoon has never failed to perceive the importance of inclusivity. He has always encouraged his bandmates to speak up during the concerts and interviews; never letting them fall under his shadow of leadership. This unified approach has been advantageous in tackling sensitive issues and preaching the humanitarian quality of a leader.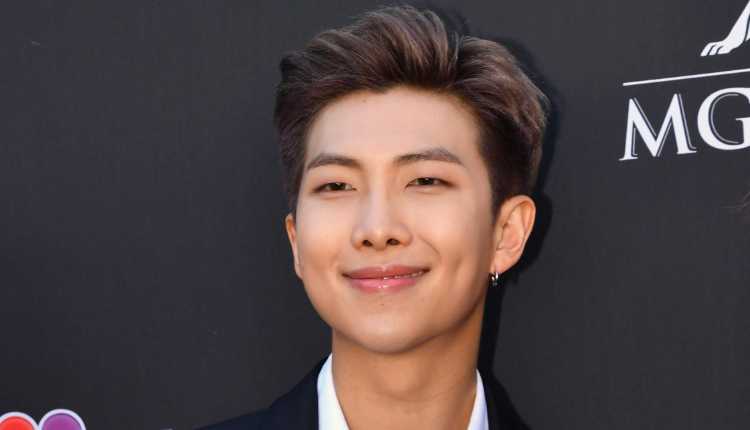 The idea of self – love is foreign to many. The lifestyle of public personalities always suggests that they have no problems in their lives, but in reality, they do, and Namjoon has spread self-love as to apply it in his own life, big time.  In 2017, Namjoon brought about a concept that has a very simplistic sound to it but which millions hassle to grasp. He dropped the first album of the 'Love Yourself' trilogy, which focused on the struggles of spreading the love because people often fail to realise that a barren heart cannot give the warmth of an appeased one. Namjoon implores his fans to love themselves before being the vast vessel of love for others. He took his message to a new level when BTS launched their 'Love Myself' campaign in partnership with UNICEF. The campaign aims to protect young people so they can live without the constant terror of violence. They also joined the 73rd session of the General UN Assembly at the Generation Unlimited, New York launch, aiming to tackle the global education and training crisis currently holding back millions of young people. This severe crisis threatens the progress and stability, which can be amended by focusing on three key areas of work: secondary-age education; skills for learning, employability and decent work; and empowerment (UNICEF, 2018).
He has always taught his fans to speak up about the injustices, instead of waiting for someone else to do it. Namjoon, himself, struggled to let his voice be heard in a world that is darkened by judgements clouded by the fiend of xenophobia. In his speech at the UN, he clearly illustrates his cynicism about being heard.
Here is an extract of the transcript of his UN speech:
In an intro to one of our early albums, there is a line that says, "My heart stopped…I was maybe nine or ten.
Looking back, that's when I began to worry about what other people thought of me and started seeing myself through their eyes. I stopped looking up at the stars at night. I stopped daydreaming. I tried to jam myself into moulds that other people made. Soon, I began to shut out my own voice and started to listen to the voices of others. No one called out my name, and neither did I. My heart stopped and my eyes closed shut. So, like this, I, we, all lost our names. We became like ghosts
I had one sanctuary, and that was music. There was a small voice in me that said, 'Wake up, man, and listen to yourself!" But it took me a long time to hear music calling my name.
Namjoon, with his music, had been able to unite people from every side of the globe; managing to sever the prosaic impediments that had halted the general progress of the world. His humble nature and generosity act as an example for the realisation that success can be earned by being talented and staying true to the roots. Being a person of colour, he has been able to open many opportunities for people like him; his speech is being used as a model speech by various American schools. Namjoon's speech itself has been a healing sermon for many lives all around the world. BTS continues to soar higher in the field of music and also, as the next generation leaders. The unpretentious demeanour of BTS has always attracted people from various age groups to listen to their music, their words, to learn from them and to have the courage to let the voices be heard. Life, growth and development of public figures come with normalcy and humbleness. RM has taught himself and all the other members to put themselves in shoes of kind, considerate, and respectful men. Bangtan boys show many people that life is not about giving up, but holding on to things that spread trueness and integrity. ARMYs are pretty proud to stan them for they teach loving oneself, speaking up and showering goodness.
With Namjoon, leading a movement of diversity, an endeavour of self-love, and the revival of vibrant and conscientious leader who selflessly care about the people, let me conclude my assignment with a quote by him, No matter who you are, where you're from, your skin colour, gender identity: speak yourself.