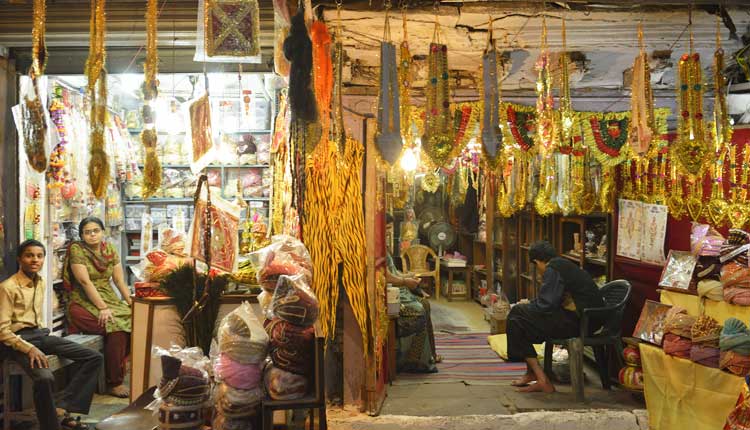 Malls and Shopping Places in Jabalpur, Madhya Pradesh
Jabalpur is situated in the Heart of India, Madhya Pradesh has a population of 1.082 million people as per the 2011 census. Jabalpur is the major tourist spot in Madhya Pradesh well known for its waterfall, marble and religious temples which include Maa Narmada Mandir located in the Gwari Ghat of Jabalpur and the Lord Shiva temple of Kachnar City.
In this article we have listed the best shopping places in Jabalpur including the popular shopping malls in Jabalpur.
Shopping Places in Jabalpur
The known and popular shopping places in Jabalpur include the Kamaniya Gate, Adhartal, Ganjipura, Kotwali Bazaar, Sadar Bazaar and Gorakhpur Market. These popular shopping places in Jabalpur are not only best known for affordable and budget shopping, but also it have a variety of products to shop. Be it clothes, footwear, accessories, beauty and grooming products, watches and other household products you will get everything that you can think of.
1. Ganjipura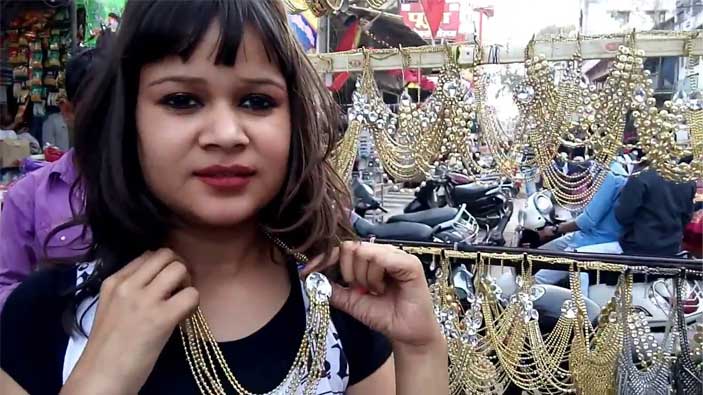 Ganjipura is one of the most popular shopping place in Jabalpur ideal for girls and ladies to shop popular apparels and artificial jewelleries, footwear, sandals, watches, slippers and makeup products, etc. Here you can shop almost all types of ladies clothes including the collections, lehengas, party wears, bracelets, necklaces, kangans and sarees.
Ganjipura has the affordable and expensive both types of products that will win your heart and you won't go home disappointed. Ganjipura is also known for its wholesale market in Jabalpur.
Don't forget to share your shopping experience at Ganjipura in the comment below.
2. Kamaniya Gate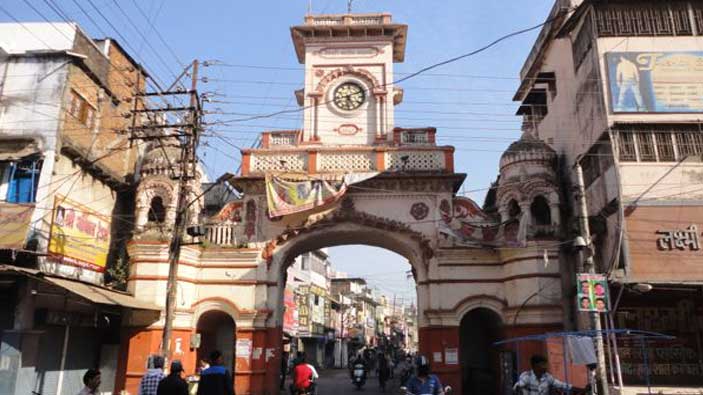 Kamaniya Gate is the marriage shopping destination specially dedicated to shopping and buying the clothes and jewellery meant for the bride and grooms though this doesn't mean other cannot go there to shop.
Kamaniya Gate is located in Uprainganj of Jabalpur and counted among the best shopping places in Jabalpur. Here you can find ethnic and modern apparels and jewelleries.
3. Adhartal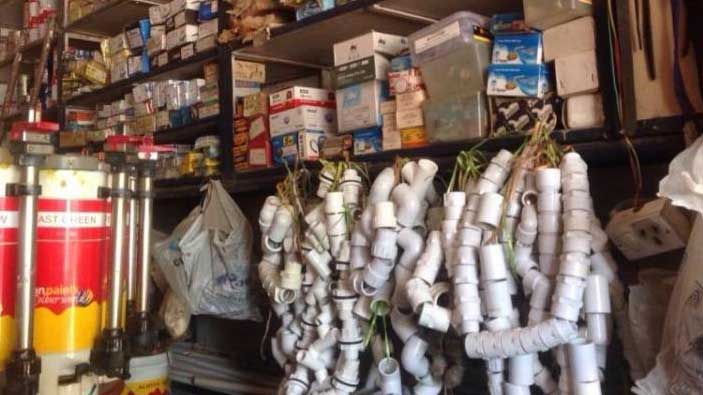 Are you a housewife? Doesn't matter. Here at Adhartal you can shop almost all types of household goods and products including the crockery, furnitures, kitchen appliances, home and decor items etc.
Though you won't find much crowd during the off season, but when it comes to wedding season it will be very difficult to shop here at Adhartal.
4. Kotwali Bazar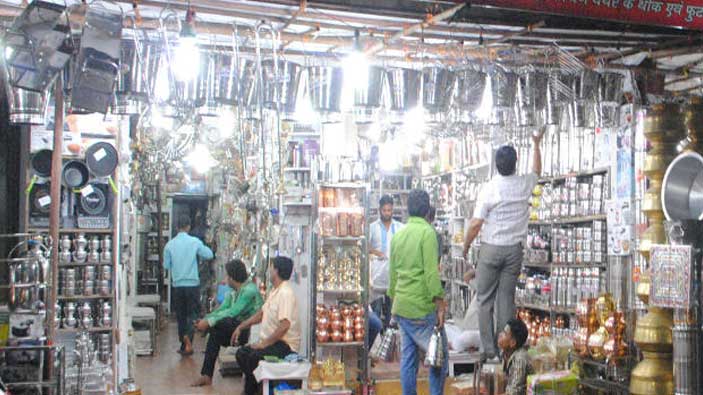 Haven't you found something that you were looking at Adhartal? Well, include the Kotwali Bazaar in your shopping spot list in Jabalpur. Kotwali Bazaar is known for shopping and buying electronic appliances, Sarafa Bazar including the vehicle spares and parts.
It is one of the oldest shopping places in Jabalpur located near Hanumantal Ward.
5. Sadar Bazaar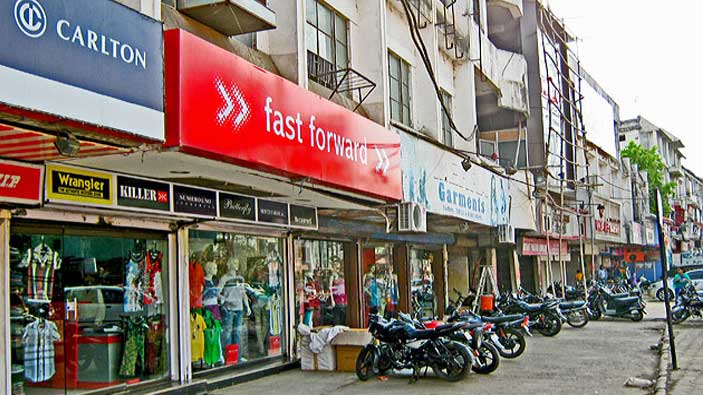 Sadar Bazaar is one of the popular market in Jabalpur known for its open and branded shops. Here you can not only shop, but also can enjoy the delicious foods from the various food corners.
Food corners and popular food brands of Madhya Pradesh like the Indian Coffee House (ICH) and the Traffic Jam is situated in the hub of the Sadar Bazaar where you not only shop for the branded items, but also can taste the best food in the city from these two popular restaurants.
6. Gorakhpur Market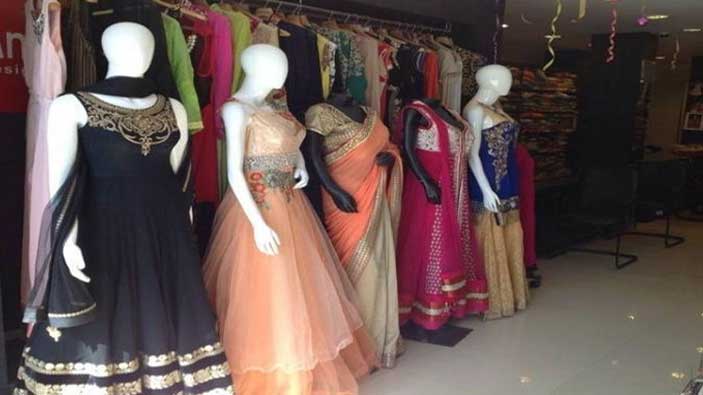 Love branded clothes and apparels? Then forget about the rest of the shopping spots and directly go to the Gorakhpur Market where you can find almost all types of branded apparels like jeans, T-Shirt, Shirts, Top, Womenswear, Menswear, Footwear, Topwear, Bottomwear and other types of clothes and accessories.
Shopping Malls in Jabalpur
Popular Shopping Malls in Jabalpur include Samdareeya Mall, South Avenue Mall is also known as "SAM" and Treasure Island.
1. Samdareeya Mall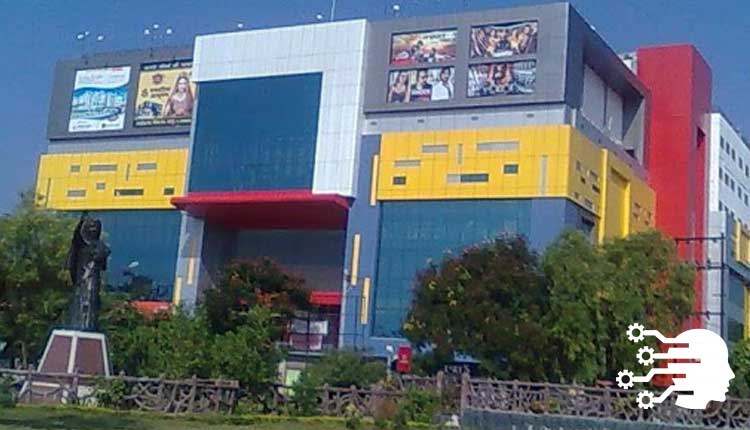 Samdareeya Mall or Samdariya Mall is located in the Awadhpuri, Marhatal. Samdareeya Mall is a 7 storey building well connected with known hotels, offices and other restaurants. It have International and popular clothing brands that include US Polo, BlackBerrys Clothes, Reliance Ltd., Bata and Food corners include Domino's and other brands. It is a great place to spend time with your loved ones and especially for the people who love watching movies since Samdareeya Mall have multiplex named the "Samdareeya Era Cinema".
Samdareeya Mall also have parking space in the basement so, you don't have to worry about the theft of your vehicles.
2. South Avenue Mall (SAM)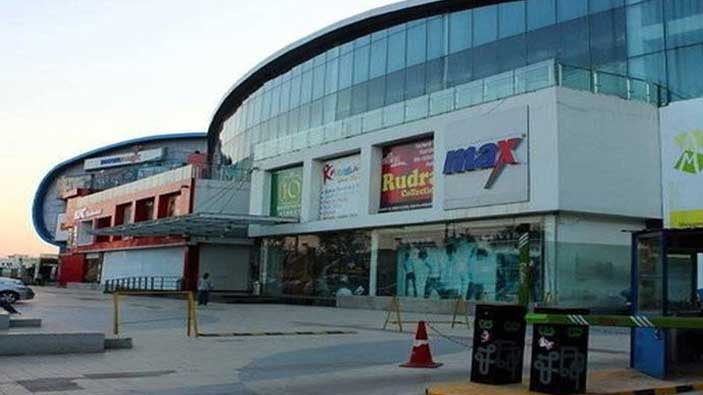 Unlike Samdareeya Mall, South Avenue Mall is situated far away from the main city of Jabalpur. It is almost 6 kilometers away from the Samdareeya Mall and the center of the city. The place is ideal for the couples who want to spend some time together away from the crowd of the city.
Same as Samdareeya Mall, South Avenue Mall (SAM) also has popular shopping stores like Big Bazaar and food junctions Domino's and the multiplex called the "SAM Movie Magic".
South Avenue Mall (SAM) also famous for hosting events and various cultural, musical and lifestyle programmes since they have a lot of space to host such events.
Parking facility is also available at the South Avenue Mall.
3. Treasure Island
Treasure Island is located in Bhim Nagar (Polipather) of Jabalpur. Treasure Island is almost 6.5 kilometers away from the Samdareeya Mall and the main city of Jabalpur.
There is no much information available about the Treasure Island Mall.