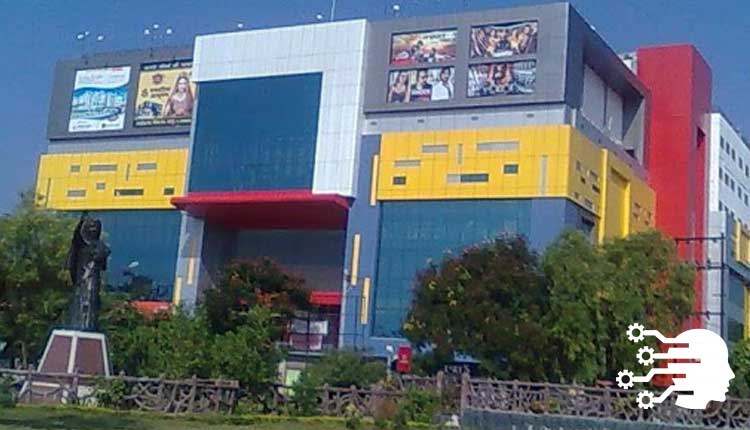 Samdariya Mall, Jabalpur (Reviews)
Samdariya Mall is located in the well known city of Madhya Pradesh, Jabalpur. It is one of the biggest mall after South Avenue Mall (SAM).
The location of this mall is the center of the city attracting most of customers where the South Avenue Mall falls a bit in the remote area. The infrastructure of the Samdariya Mall is not that good as it is known in the entire region of the Jabalpur.
In fact the spelling out side the mall is incorrect the Mall word has been spelled to Maal the biggest unnoticed mistake I've ever seen.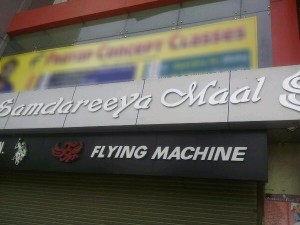 It is 4 story single building looks more of an hotel or restaurant of UK or US and have Multiplex know as 'Samdariya Era Multiplex' which is at the top most floor of the building where the ticket counter is located at the base of the mall.
V.K Associates assures the uniqueness of the architecture where we found that they got similar or you can say same design for most of their contracts.
Criticism
While looking around we were very keen to understand the mind set of the people and have question them about the critics. From someone we got to know that in the year 2012 some youth came to ask for favor if they can permit them to put very small sized poster for their fashion event but they denied stating, "We've invested crores of rupees not for charity but to run our business."
We've also got some critics by some volunteers that the land has been occupied illegal to lay down the foundation of the mall.
References
We've conducted secret survey and dig around on social media to ask people that what they think about it.