During this pandemic phase, we are all waiting for everything to come to an end and go on a long refreshing vacation with our dear and loved ones. So here is some information for you to plan your next trip and not regret a thing about it.
The state of Meghalaya is one of the seven sisters of North-East India. It derived its name from the Sanskrit word which means 'abode of clouds' mainly because it experiences heavy rainfall throughout the year. A small village in the east of Meghalaya, called Mawsynram even holds the record of the highest rainfall on Earth.
Meghalaya was earlier a part of Assam, and it finally became an independent state on the 21st of January 1972. The state comprises of three main hill tribes- the Khasis, the Gatos, and the Jaintias. However, in the state capital "Shillong" (also known as the Scotland of the east) different communities from all over India stay harmoniously. The state is a prosperous source of biodiversity, attracts a vast amount of tourists and scholars who show interest in nature every year. Tourism plays a significant role in their revenue.
To visit this beautiful place known for its caves and waterfalls, you need to reach the capital city, Shillong first. However, since there is no airport or railway station, it is only accessible by road. The nearest airport, Lokpriya Gopinath Bordoloi International Airport, Guwahati is 117.8 Kms away. At the same time, the nearest railway station is in Guwahati as well. It takes roughly 3 hours to reach Shillong by road. Various tourist vehicles (reserved as well as shared) are readily available. Once you get into the city, you'll find taxis, or you can hire bikes on rental too.
Top 10 beautiful places to be mesmerized by in Meghalaya of Shillong are:
1. Umiam Lake or Barapani
While you are on your way to Shillong, you will witness a majestic human-made lake, which was formed as a part of building a dam with water flowing from Umiam river. You can get down from your vehicle and enjoy the scenic beauty of the lake from the various viewpoints. You'll find small local business selling fresh fruits and hot corn. There are various water sports available such as boating, speed boat, jet ski, etc., in the Umiam water sports complex. Opposite to the complex in a small park for the kids.
You can return to the city the same day or stay for a night in the Orchid lake resort or Ri Kynjai resort and explore the beauty of the lake. There are boats to take you to the other side of the lake where various boathouses are available too. Don't forget to read the Kashmir Tourism: The beauty of Kashmir Ghati after removal of Articles 370.
2. Shillong Peak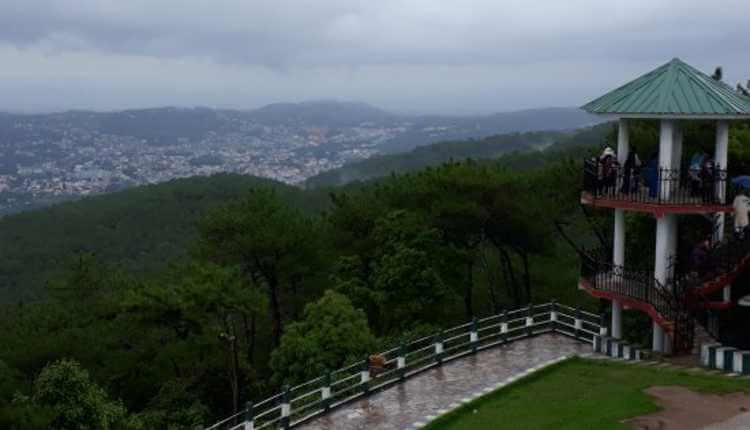 The highest point in the state offers you a breathtaking view of the whole city. Since the area falls under the defence area or the eastern Air command, you need to carry an Identification proof with you to enter. There are a few restrictions, but you are allowed to click photographs. They even have a store inside which will enable you to pay and wear the traditional outfit and click pictures and shoot. It takes around 30 minutes to get there and is a quick getaway from city life. You can even trek there with your family and friends. The nearest trek is called the "Rhododendron trek", and during the season you will find beautiful flowers blooming in the valley.
3. Laitlum, Grand Canyon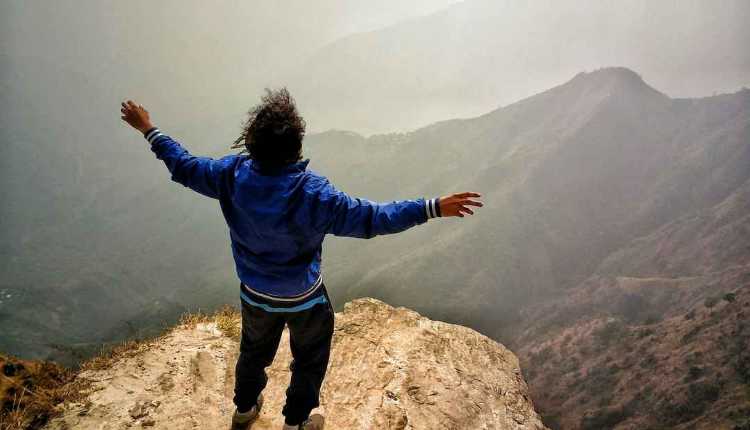 This tourist spot gained its popularity after the shooting of the movie, rock on two and a reality TV series, MTV Roadies Xtreme. On your way to this Grand Canyon, you will come across a small village called Smit, where you will find the Khasi King's old palace. Many of the local festivals are held there. You might find a bit of trouble in reaching Laitlum since it situated in a very remote corner but don't worry because the kind locals are accommodating and will guide you the way. It is located around 30 km from Shillong, and you will never find a place so peaceful and serene anywhere else. If you need some time away from all your busy schedule, come here, and all your tensions will be relaxed.
4. Krangsuri waterfalls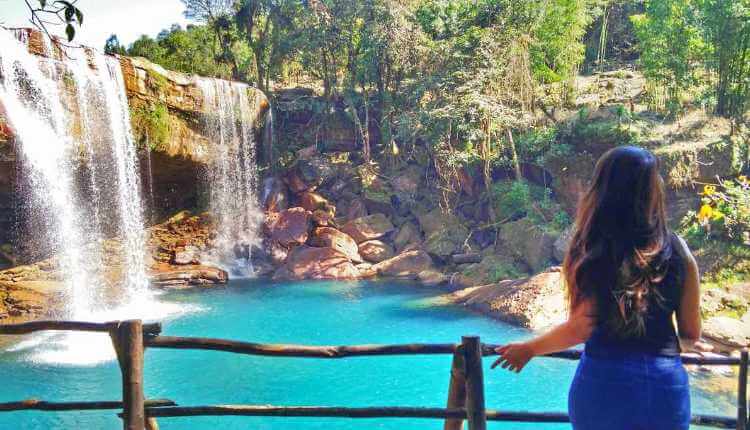 Situated in Jaintia hills, this is one of the most beautiful waterfalls in Meghalaya. Besides the waterfall, the landscape in the entire journey will blow your mind. It is quite different from the roads of Khasi hills and is a little plain. It takes around 3 to 3&1/2 hours to reach there. You need to go down the stairs to reach the main waterfall. However, you can catch a glimpse of the waterfall from the viewpoint near the parking spot. You are allowed to either go boating or swimming there but with safety gears. Most people even camp there for a night or two. Camping facilities are available.
5. Sohra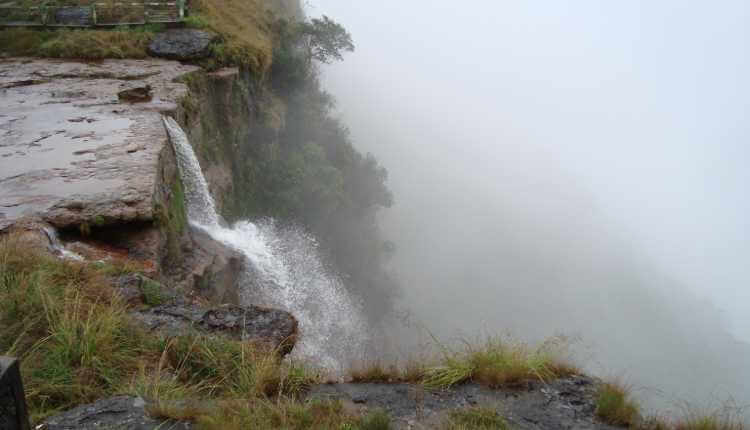 Most tourists visit Meghalaya due to this place. Sohra is more popularly known as Cherrapunjee. Since it rains there almost every single day, you will find fog, but you won't be disappointed because this place gives you the feel of heaven on Earth. On your way, stop by on the first viewpoint ' The Duwan Sing Syiem Bridge' or the area is called Mawkdok and watch the breathtaking view of the deep valley. There is a small park there for children. For the adults, you can zipline there from one mountain to another. It is very reasonable.
Once you reach Sohra, you can visit the famous seven sister falls. The seven sisters fall to the seven states of North-East India (Assam, Arunachal Pradesh, Meghalaya, Manipur, Mizoram, Nagaland and Tripura). There is another very popular waterfall called the Nohkalikai falls, and this falls many mythological stories related to the existence of the waterfall and the naming. There is a trek to reach the tip of the fall, and the view from there is jaw-dropping. To get a straight view of the whole falls, you can visit Thangkharang Park. From this park, you can not only get a clear view of the waterfall but also of Bangladesh. Besides the waterfalls, Sohra is very popular for the various varieties of caves- Mawsami cave, Arwah-Lumsina Cave, Krem Puri Cave, Garden of Cave and many other caves. If you are afraid, I would suggest you not to visit the caves. It's hard to complete all the tourist destinations in a day, but in your rescue, there are many new resorts such as the Jiva Resort, Polo Orchid resort, or even simple homestays.
6. Dawki or Shnongpdeng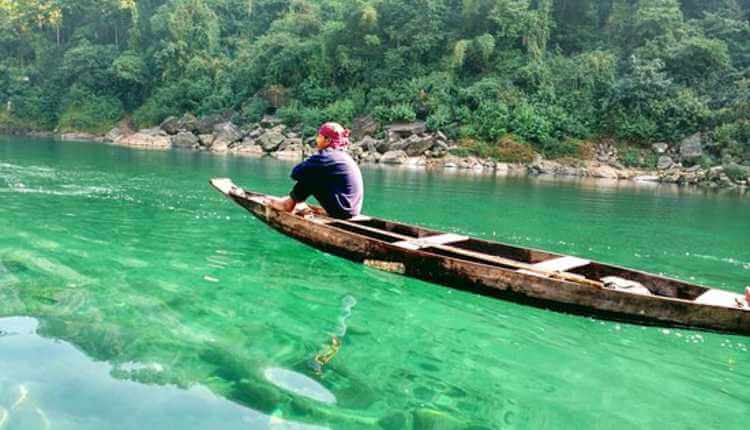 Dawki or Shnongpdeng Situated in India-Bangladesh border, this place is known all over for its clear water river. It takes a long time to reach there, so you need your start your journey from Shillong early morning. There are two ways to reach Dawki- one from Jowai while the other from Pynursla. You can camp there for a night and the next morning go for exploring the clearwater river on a boat. If you want to have some more adventure, there are other water sports available for you such as kayaking or river rafting. The serene and calm atmosphere, the gushing sound of the river, the early birds chirping, this destination will be rejuvenating for your mind and soul. The journey might be draining and exhausting, but everything will be worthwhile.
7. Nongriat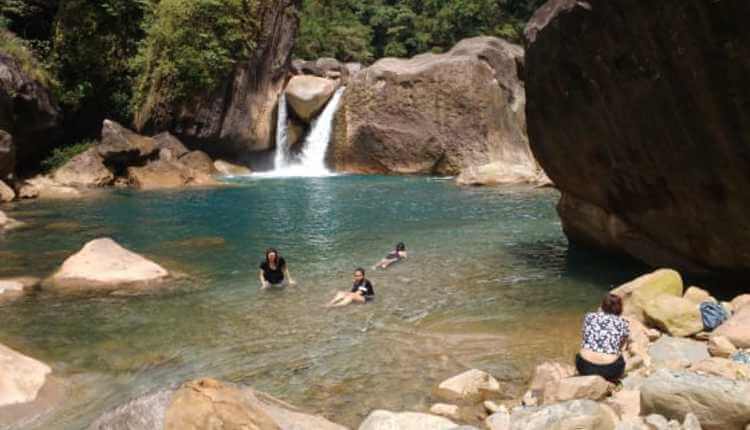 Meghalaya is known all over the world firstly for the heavy rainfall and secondly for the root bridges. In this village called Nongriat, which is around 12.3 Kms from Sohra you'll find the only double-decker living root bridge in the world. But to reach there, you need to pull up your sleeves and prepare yourself for the exhausting trek of nearly 7000steps ( up and down journey). The trek is not for faint-hearted. It will be worth it when you see the natural beauty of God's creation modified by the locals there. The bridge has existed for the last 200 years and still stands strong. These bridges are made naturally with the help of the roots of the trees that are tied, twisted and shaped into the bridge like structures. You will be astonished and awestruck by the uniqueness.
There are many homestays available there for you to stay and enjoy the other places that the village has to offer you besides the root bridges. Just 45 mins away from the double-decker living root bridge is the rainbow falls. During the summer season, you can see a rainbow there. There is also a natural pool called the blue lagoon. This pool is very recently explored, and the clean, clear water will tempt you to take a dive. It is much needed for refreshing your tired body.
Don't miss the Best Hiking Places in India! Quick Guidance for Hiking.
8. Mawlynnong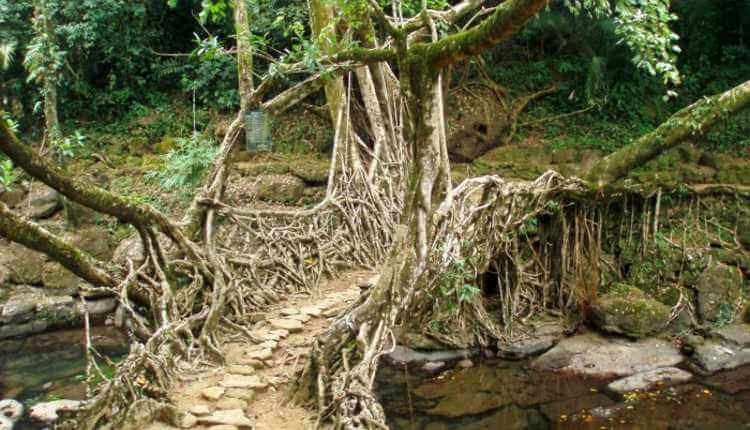 We must have studied at least once about this place in our General Knowledge books in our secondary school. This place holds the title of Asia's Cleanest Village, and once you visit this village, everything will be justified by how everything is so eco-friendly and straightforward in this village. The locals have made full use of the natural resources available from building a water tank with stones to dustbins made of bamboo. The locals are very welcoming, and you will find small huts to try the local delicacies. There is a treehouse which will give you the whole view of the village.
In this village, you will find another living root bridge. However, this time it is a single living root bridge. It is easier to access this bridge, and you do not have to trek as much. Even older adults or children can visit this one. You'll find a large number of tourist out here in comparison with the double-decker root bridge.
9. Elephant falls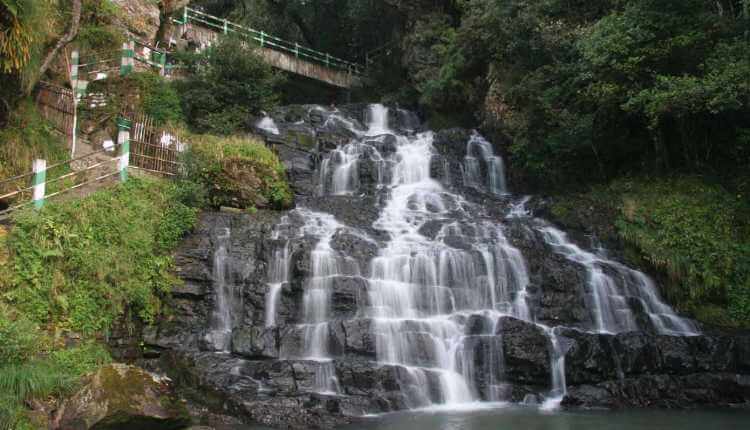 Situated just in the outskirts of the capital city, this tourist spot is immensely popular and has visitors all the time. You will find people of all ages visiting this falls because of the easily accessible road. Besides the main waterfall, there are two other tiny waterfalls. Opposite to the falls, you will find a children's park known as the 'Maitilang Park'. It is a well-known picnic spot, and locals usually come there with their families on the weekends. From the park, you will get a straight view of the elephant falls. You are not allowed to swim in this falls because of some mishaps which have happened in the past.
10. Mawphlang Sacred Grove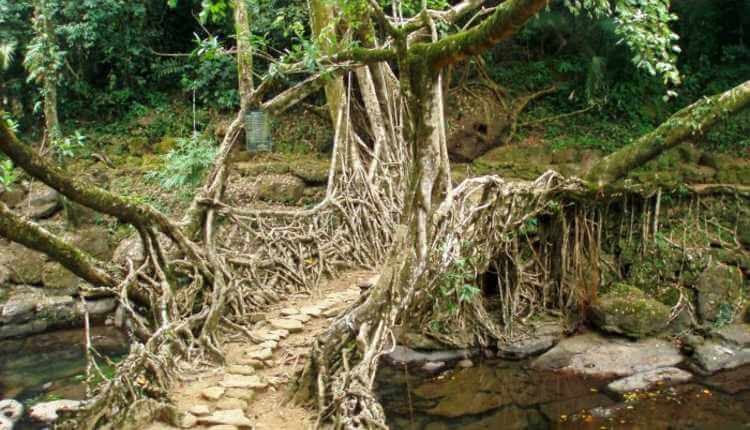 As the name suggests, this forest is very sacred for the villagers because many rituals are done there, and it is believed that nothing can be taken from this forest. Even if it is a small stone or leaf, bad luck might follow you. This forest is a very rich source of biodiversity, and you will be able to find rare flora there. You need a guide to enter the sacred grove. Many well-known personalities have visited this place which includes Narendra Modi, Prime Minister of India and also the princess of Thailand.
There is another trek known as the 'David Scott Trail', it is a much easier trek, and it will lead you to a small village and a stream. If you love nature, this place will make you so happy.
These are the top 10 most popular tourist destinations in Meghalaya, but besides these, you will find many more unexplored and not photographed places which will drive you insane by its beauty. Even inside the capital city of Shillong, you will find tourist spots. Better start planning with you dear ones, or you can also book a solo ticket and visit Meghalaya. You will not regret it!