The special status of Jammu and Kashmir was revoked on 5th August 2019 by removing article 370. That was when people started reading the constitution literally. Some didn't even know the meaning of the constitution and how vital the articles of the Indian constitution are. This topic headlined the world news for weeks and criticized the Narendra Modi government. The deployment of thousands of Indian troops before the revocation gave a kind of hint at what was going to happen in future. Well, since then, many things happened in Kashmir that no once could have imagined. One of the famous and important pilgrimages of Hindu gods was cancelled, schools and colleges were called off, telephone and internet services were shut down, and political leaders were kept under house arrest. The whole Kashmir was wholly shut down.
The other group of people who "travel" were positive about this decision. They had just one thing going on. How to explore Kashmir. Kashmir has always been a dream place for travellers, but the removal of article 370 has brought a different level of excitement among people to visit Kashmir. The Jammu and Kashmir after the article 370 scrapping are Jammu, Kashmir and Ladakh. Filled with snow-clad mountains and lakes, this is one place everyone should go.
1. Gulmarg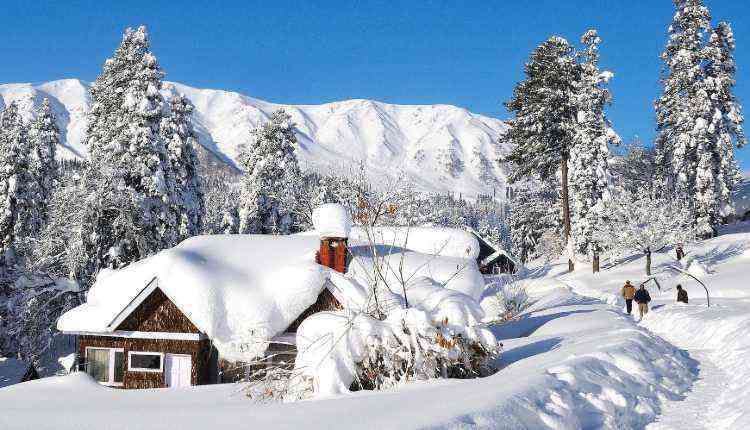 Gulmarg is mostly known for skiing as the Indian Institute of Skiing and Mountaineering has been the most reputed and the best institution for learners and adventurers. Gulmarg was termed as "meadow of flowers" by the locals due to flowers spread all over the snow-capped mountains. Having the world's highest and Asia's longest cable car known as Gondola cable, Gulmarg is also known for its ski resort, Biosphere reserve for bird watching and high altitude golf course. Also, don't forget the 10 Beautiful Places And Festivals To Visit In North East India With Family, Friends And Loved Ones.
2. Srinagar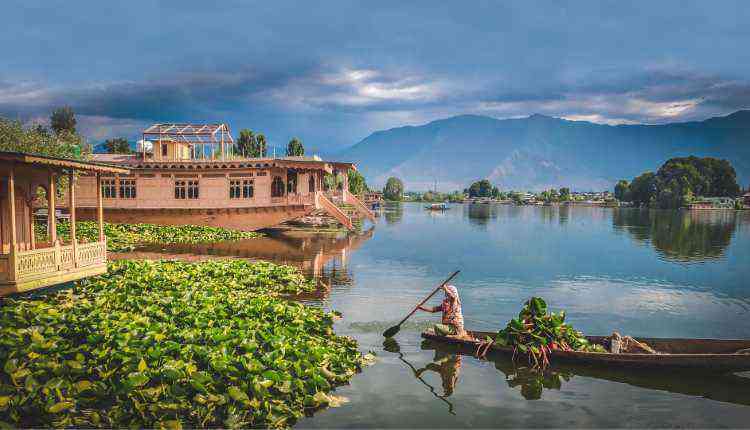 The summer capital of Jammu Kashmir, Srinagar is also known for Houseboat floating on the Dal and Anchar lakes. Srinagar is also famous for its handicrafts and dried fruits. It's the first stop when you visit Kashmir as it is the capital town. It has boating, water skiing, bird watching and streets ideal for shoppers. The city is the largest in Kashmir, Srinagar is also a home for Dal lake. Sightseeing and having delicious multi-cuisine food at the foot of Dal Lake is mandatory when you visit Kashmir. Other places to visit in Srinagar are Shalimar Bagh Mughal garden, Indira Gandhi memorial tulip garden, Pari Mahal, Hazratbal Shrine, Chashme Shahi (famous for freshwater springs), Hari Parbat, Nishat garden, Anchar lake and many more. The ideal time to visit Srinagar is December and January to experience the snowfall.
3. Leh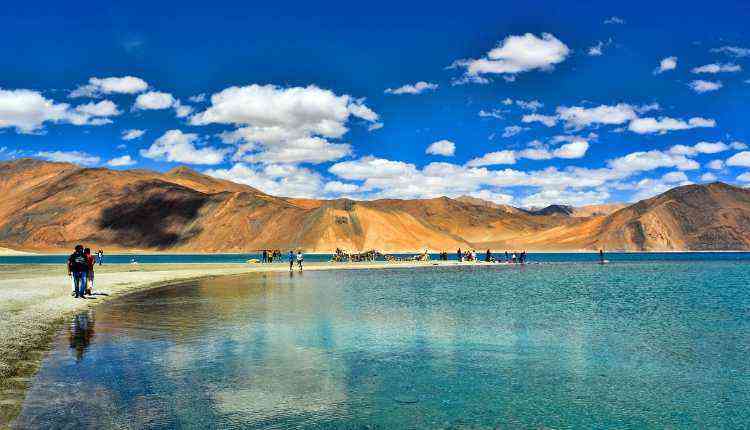 The Leh is the biker's favourite place. The traditions of Hindu, Tibet and Buddhism is blended perfectly and served with lofty mountains and Alpine lakes. April to May is the ideal time to visit this place as the temperature remains moderate. Leh Ladakh was and is a topic of discussion at college canteens, office pantries, classrooms, sleepovers and every time people talk about travelling. There is camping, trekking, mountain climbing, river rafting and many other things to explore here. Some of the most beautiful places are Zanskar Valley, Pang gong Tso Lake, Tso Moriri Lake, Zanskar River, Chadar Trek, Khardung La Pass (famous for motor rides), Nubra Hills, Magnetic hill (you can witness the anti-gravity), Spituk Monastery, Drang Drung Glacier in Suru Valley, Chemrey Monastery and many more places. One can never get enough of Leh. You may also be interested in the Solo Trip to India and a Venture to the Adventure.
4. Anantnag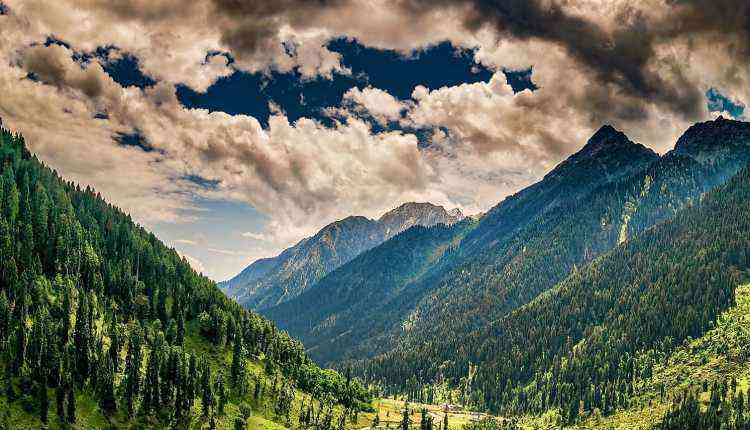 Anantnag is always known for political issues, curfews and stone peltings. It's there in the national news every day. But apart from that, this place is beautiful. This place is also the commercial capital of Kashmir due to its early urban development. The name takes after the lord Shiva where he dropped numerous snakes on his way to Amarnath Cave. Anantnag is filled with shrines and temples. The most famous places for tourists to visit here are Martand Sun temple, Aishmuqam Shrine, Masjid Baba Dawood Khaki, Verinag, Daksum and many more.
5. Pahalgam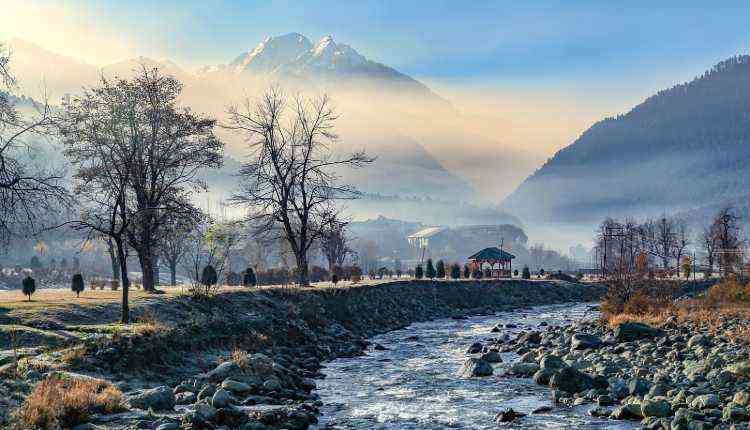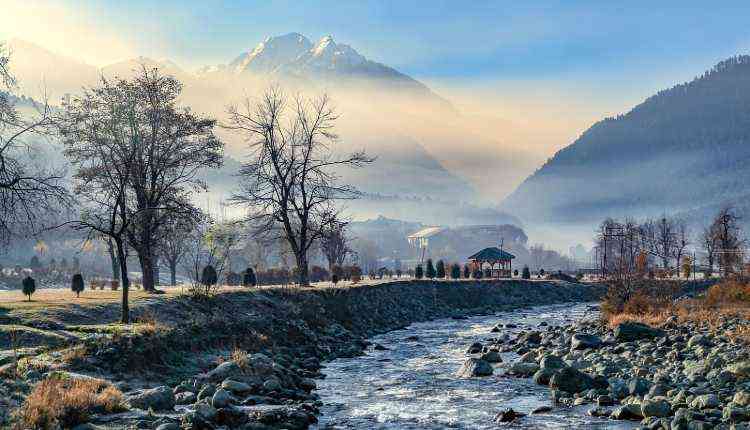 Every person who has been to Amarnath Yatra know Pahalgam. It makes 4the Yatra a memorable one. The hill station located in the Anantnag District of Jammu Kashmir is famously known for its Mountain Ranges. The Overa Aru Wildlife sanctuary of Pahalgam is home to many brown bears and Musk deers. The Liddar valley located in the high Himalayas is famous for its scenic beauty. The adventurers like it more because of the fishing, trekking and hiking activities. Top tourist attractions of Pahalgam are Aru valley, Betab Valley, Lidder river, Kolahoi Glacier, Chandanwari, Mamaleshwara Temple, Lolab valley and much more. The snow falls between June to October and January and December here.
6. Sonamarg
Anciently called as silk road this place gets the name Sonamarg. In winter the valley is completely covered with white gold again referring to its name. Sonamarg is also known by the name "meadow of gold". The Kolhoi Peak, Amarnath Peak, and Sirbal Peak lie here. Places you can look out for when visiting Sonamarg are Vishansar Lake, Nilagrad River, Zoji La Pass, Thajiwas Glacier, Shutkari bridge (river rafting), Krishnasar Lake, and Baltal Valley. Sonamarg is also home for beautiful resorts. The land located in a valley of placid lakes and glaciers with some flower meadows cannot be missed from the list.
7. Kargil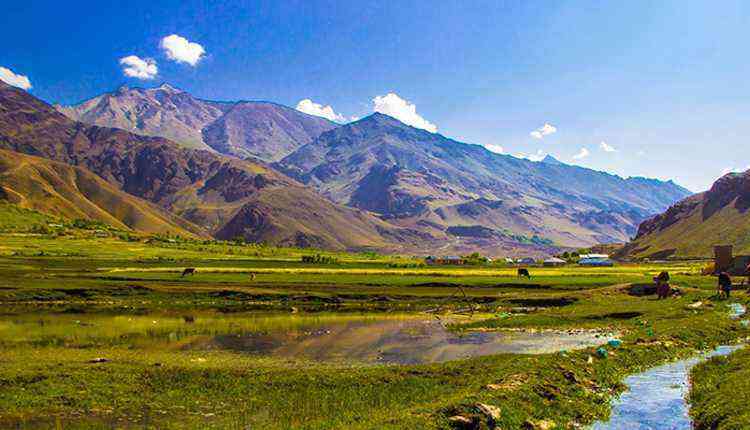 Kargil is a place we all know from our history books. The Kargil War that took place between India and Pakistan in the year 1999. The same Kargil is a district and the joint capital of the union territory Ladakh. The heritage sites, Budha statues, ancient rock carvings, Forts, Palaces, Monasteries, Mosques are all over this place. The Nun-Kun peaks are world-famous for the mountaineering, and there is trekking, river rafting, snow skiing. Some of the tourist spots are Mulbek Gompa, Urgyan Dzong, Shergol, and Wakha Rgyal.
8. Hemis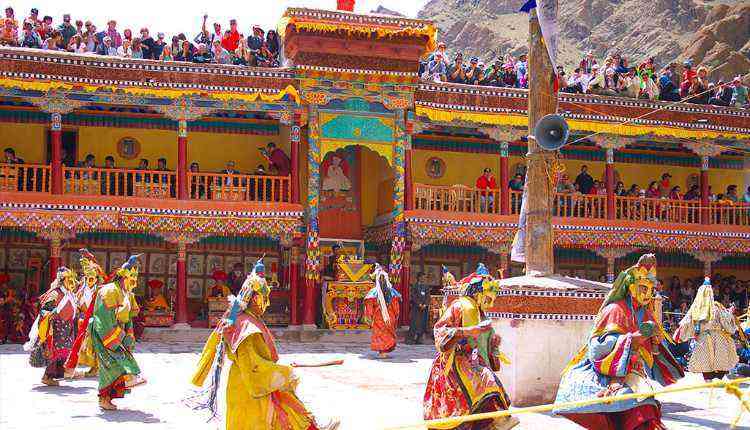 Hemis is a small village located in Leh of Ladakh. It is known for the Hemis festival, which takes place every year during July. The Hemis National park is also located here. The National park is home to animals like Ladakhi Urial, Tibetan wolf, Red fox, Mountain weasel, Himalayan mouse, snow leopards and Bharals. The Hemis Monastery, where the village festival procession takes place, is known to be the most popular place among locals.
9. Poonch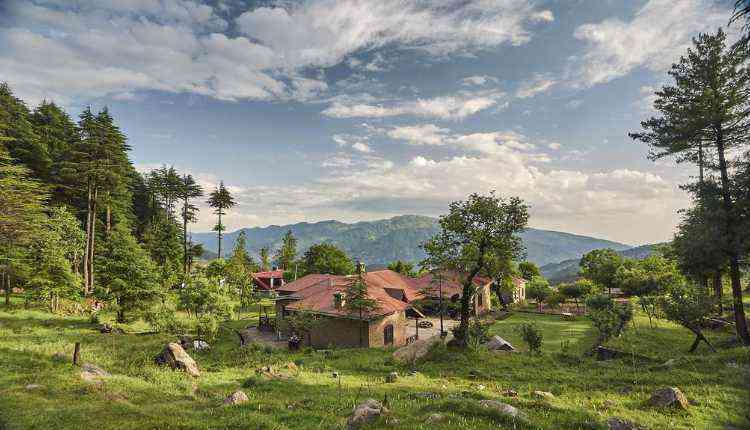 The Poonch was originally a district of the princely state of Jammu and Kashmir, but later got divided by India and Pakistan. It is covered by ALC (Actual Line of Control) from three sides. It's a place where we can find both historical monuments as well as waterfalls, valleys and peaks. The famous tourist attractions are Noori Chamb which is named after the Mughal Queen Noor Jahan it's a waterfall, Poonch Fort, Surankote Valley, Dehra Gali, Swami Buddha Amarnath Ji Mandir, Panj Pir, Girgan Dhok, and Nangali Saheb Gurudwara.
10. Kishtwar
Kishtwar of Jammu region is famous for the Killar. It's not a place normal travellers visit. A hidden gem is comprising mountain peaks, lofty hills, pine trees and deodar forests. The Kishtwar National park is situated here. The hair-pin curved road gives a chill down the spine of every traveller. Some of the must-visit places of Kishtwar are Nagseen, Paddar, Shrine of Shah Asrar, Sarthal, Dchhan, Chinar, and Chowgan.
These are some of the places that cannot be missed in Jammu and Kashmir. The yearly Pilgrimage of Amarnath Temple and Vaishno Devi, small towns for shopping handmade jewellery, Patnitop, Sanasar, and Bhaderwah are also some of the places that can be visited.