Exotic meals are often incomplete without adding a touch of sophistication and beauty, which comes by adding flowers to the culinary delicacies. From ancient times flowers are associated with beauty and decorative purposes. But there is a wide range of flowers that are of economic significance apart from adding beauty. These flowers are often used to decorate or garnish many food items besides herbs. Some of these flowers are safe to consume whereas many flower parts like petals or stigma are eaten. The flowers can be eaten raw as dressing to the salads or cakes and pastries or cooked with other herbs to add a wild, subtle out of this world taste, and add value to the dishes served. Some flowers are cooked and their juices are used in cooking while many flowers also contribute to making wines and liquors. The addition of flowers enhances the overall look of the dining experience. This is the reason that many big hotels and restaurants serve dishes that are unique and exotic by the addition of wonderful flowers. The aroma and taste of the flowers are mood enhancers as well and so for a healthy lifestyle, the use of flowers in cooking is always welcomed. Roses and Saffron are used to making many delicacies like cakes, pastries, flavoured bread, sweets, desserts, milk, etc. Let us know a bit more about the flowers that are being used in the food industry that are completely safe to use, and are also packed with health benefits.
1. Saffron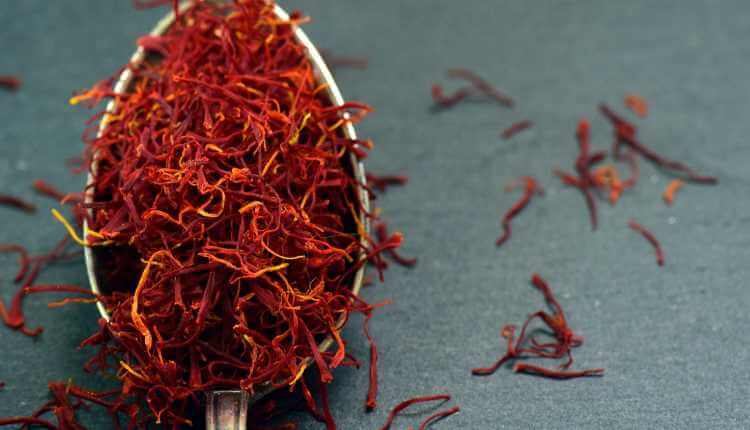 Saffron is often used as a flavouring agent in many Indian, and Iranian dishes like mouthwatering Biryanis and Fried  Rice due to its pungent, honey-like taste. Being the most aromatic flower that is also good to enhance male virility, saffron is very expensive too. Saffron plants are small in size and yield light purple flowers that have three crimson-coloured stamens which are used in cooking. These are grown in India (Kashmir), parts of Pakistan, Greece, and Iran mostly. Saffron is also used in making desserts like Kheer or payasam and several sweet dishes. It is called "Kesar" in  Hindi and 1gm can cost you up to 520 rupees. There are many varieties saffron in the market like Indian Saffron, American Saffron, Iranian saffron and Persian Saffron. Kashmir Saffron is an Indian variety which is very famous. It can also be taken along with milk or tea to boost body immunity, and to keep depression away.
2. Hibiscus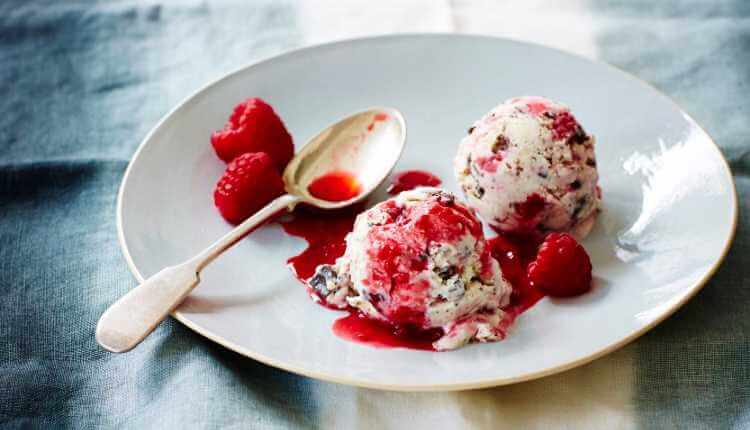 Hibiscus flower petals are completely safe to use in decorating and adding warmth to the food. Hibiscus tea is getting famous as it contains many antioxidants that are good for body immunity and fights with cancer. Not only this, but hibiscus tea also is a rich source of compounds that lower blood pressure, and is very good for the proper functioning of the liver. Often the petals are dried and crushed and used to make tea and cookies. All hibiscus varieties like the five-petalled varieties to the multiple petalled varieties are completely safe to consume. It is also used as a topping and decorating cakes and pastries. Hibiscus flowers are also used to make many cocktails and punches and. Hibiscus is also used in some fish preparations and to make icecream. Hibiscus Tea comes at a reasonable price of around 400-500 rupees for 50gms pack. Hibiscus is very good for skin and hair too. Consuming 2to 3 cups per day can also help in reducing body weight.
3. Calendula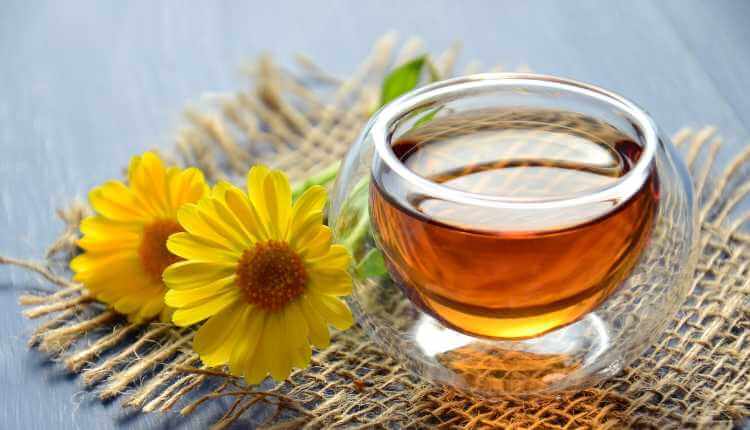 Also known as pot marigold, calendula is a sweet-smelling flower that grows in bunches. The white and yellow varieties are very famous as a low maintenance garden plant. Orange and red varieties are also seen growing. Calendula is known for its medicinal properties, and calendula tea is used as a medicine for people suffering from anxiety, depression disorders. Calendula is also used to treat ulcers due to the presence of flavonoids that are antibacterial, anti-fungal, and neuro- building properties. It is great for wounds and scars too. Calendula tea provides firmness of the skin, thus reduces wrinkles and makes one look younger. Calendula petals can be eaten raw with salads, and many soups. Calendula petal taste varies from peppery to slightly bitter but in small amounts, it can add to the beauty of the food, providing its natural goodness. It can be also added to chicken and mutton dishes.
4. Pansy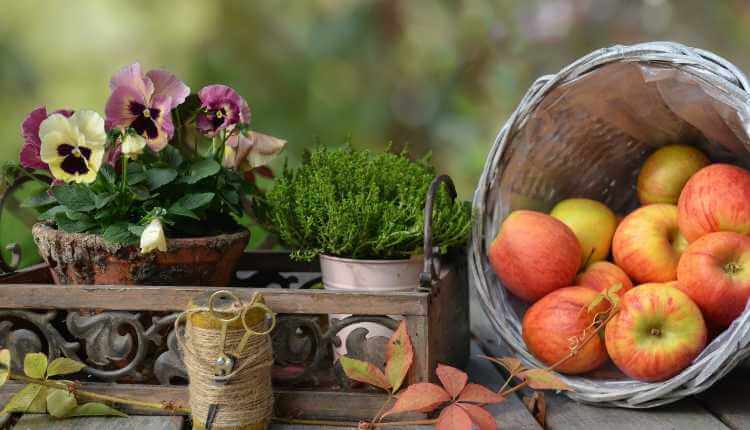 Pansy is sweet-smelling annual herbaceous plants growing well in gardens and pots. These look somewhat similar to petunia and are found in many colours like purple, white, red, pink, magenta, blue, etc, and sometimes multicoloured too. pansies are used for salad dressing and go well with green salads and even the non-veg salads also called as mixed salads. Pansies can be eaten raw, and are safe to consume. A handful of sweet-smelling pansies add beauty to the decor and make the dining look great. These shade-loving plants are also very easy to grow and not much is needed to take care of them. These can be easily used in making hot soups and smoothies. Unlike rose or hibiscus, these can be best used fresh. the petals are tasty with slight citric flavour. Pansies are very good in curing old and flu due to its antibacterial properties. Pansies are great for hair growth and skin. These are packed with many medicinal benefits. Pansies can cure fever and eczema. They can be added in making herbal tea and iced drinks too.
5. Rose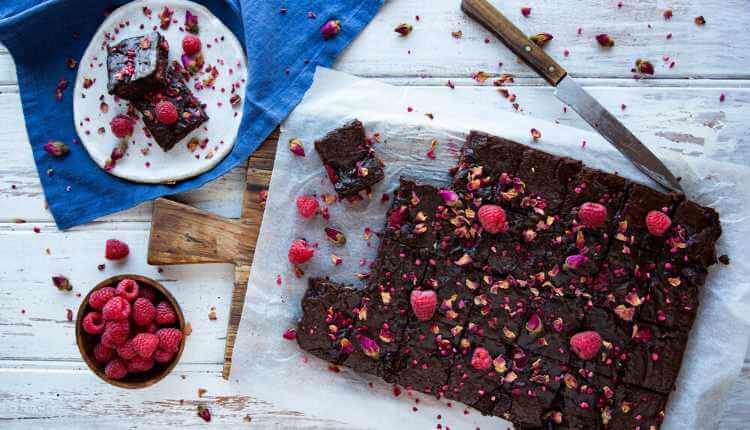 Rose petals are being used in food preparation since medieval times. Some of the best Rose sherbets and syrups are relished in many parts of the globe. Rose petals are versatile and can be used in fresh forms or crushed into small bits and can be used to prepare several deserts and sweets. All roses are completely safe for making dishes. Roses are added to rice and used in kheers and Halwas. Roses are also used in cakes and pastries and the making of macaroons and crackers. Rose petals can be dried and used as herbal tea too. Dried roses can also be added to biryanis and making tasty chicken items. These can be added to almost any kind of cooking and can make the dish look visually attractive, and healthy. There are so many health benefits of rose. Roses uplifts mood, their fragrance is termed as romantic. Rose flower cookies and chips are also very popular. These are used in the chocolate industry and also in winemaking. Rose herbal tea is very good for glowing skin and so roses are also used in the cosmetic industry. Roses help in headaches and can relieve stress. Roses contain a high content of vitamin C and build body collagen. They can repair the cell damage and are very good for improving liver function too. So chewing rose petals is a good habit from the past. Roses are economically important too due to many health benefits. Try using rose in any kind of food and you will love it.
6. Sunflower
We know that sunflower oil is used in common cooking at home. There are some more facts about sunflowers that one should know. Sunflower's petals are very much used in preparing some exotic food preparations and baked food items. Even sunflower seeds are used in many cookies and biscuits. Sunflower petals can be added to any non-veg food items too. Sunflowers have compounds that can boost energy levels and can prevent cellular damage. These yellow cheerful flowers are great for the brain too. Not only this, but sunflowers can also be chewed fresh or can be used in the form of herbal tea preparations in the dried forms. The use of flowers and buds in soups and starters is a new trend but once people know the values of flowers to our body, more people will start looking for better, healthy food consumption. It is being used in many Spanish cuisines.
7. Lavender
Lavender is the part of French culinary cooking for a long time and being so aromatic and healthy, it is also being used to decorate and garnish food items. Lavender has many health benefits and using it in cooking enhances the flavours and makes the food more nutritious. Since lavender is free from cholesterol and contains Vitamin A, it can help a person to reduce body fat and is very good for eyes. Lavender is antidepressant and stresses buster so it also benefits in enhancing mood and feeling of well-being and content. Eating lavender in small quantities can boost metabolism and also nutritious for skin firmness, radiance, and promotes slow ageing. Lavender can be used in any type of cuisines like wines, cocktails, muffins, bread, salsas, salads, chicken dishes, fish dishes, soups, cookies, and chocolates. It is safe with milk and dairy products like cheese and butter. Lavender is used in winemaking since my years. It is equally used in making ice cream, smoothies, pastries, cakes, and energy drinks. Lavender tea is a very popular drink consumed by people suffering from anxiety and depression. One can buy all herbal, floral tea drinks from retail shops and can buy online as well.
8. Nasturtium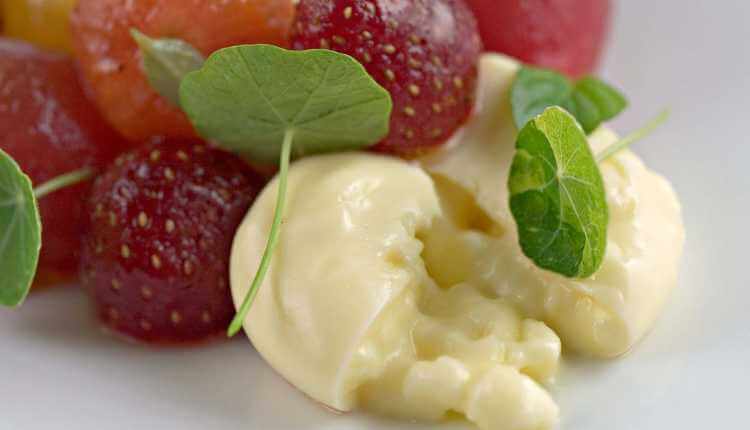 Nasturtiums are also known as Indian Cress. These plants are climbers and flowers during summertime. The flowers are non-fragrant, orange-coloured, and contains a high amount of vitamin C. Nasturtiums are used to decorate dishes and also used in many kinds of fruit salads. Nasturtiums are completely non- poisonous and slight citric in flavour. Nasturtiums and pansies are often mixed to make fruit salads and various mouth-watering cuisines. These are also used to make medicines for cough. These are used with chicken and mutton to enhance the spicy flavours and add a twist to the food. Though children and pregnant women should avoid a high amount of Nasturtium. Nasturtium is also recommended to people suffering from urinary tract Infections. So, plant some nasturtium, and enjoy its benefits.
9. Dandelion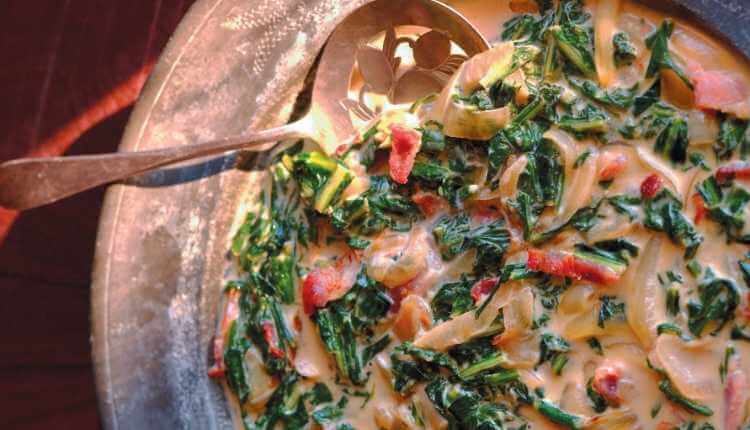 Dandelion is lesser-known to the world as it grows as a weed in the grass but it is a very nutritious flower and is used to kill cancer cells. Dandelions are used in making medicines. Dandelions are bright yellow, round flowers that we see growing carelessly on a roadside or in a meadow or a field. The roots and leaves are also medicinal and so, are the flowers. These herbaceous flowers can be used in salads or soups and several other foods. Dandelions can be deep-fried or boiled or can be even cooked with other vegetables. It helps to build the immunity of the body and improves the function of the liver and gall bladder. While the roots are used to make herbal tea, flowers can be eaten raw or cooked. There are many classic dishes you can prepare with dandelion flowers and make tastier.
10. Carnation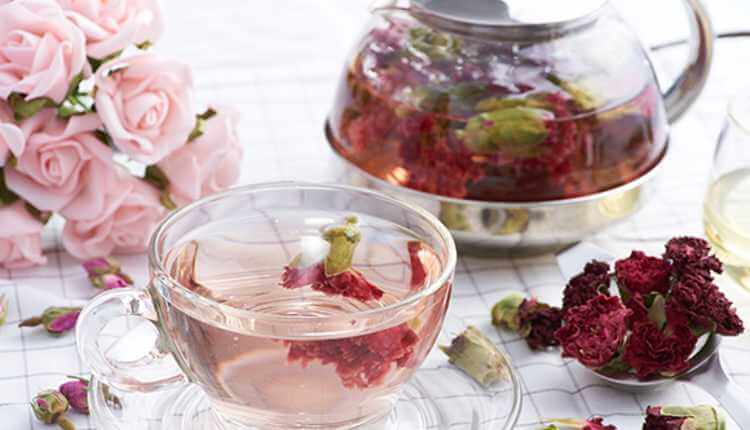 Carnations are eaten around the world. These are multi-coloured small annual herbaceous plants, symbolizing true love as rose and are used to decorate cakes and pastries. Carnations are anti-inflammatory and antispasmodic. So, these flowers can be eaten to relieve muscle tension and also reduce swelling in the body. Carnations are very good for women's health as it contains compounds that help to subside menstrual cramps and also helps in improving female hormones. It is used in medicines to fight with endometriosis disease. Besides these benefits, carnations can also be used in herbal tea. All the flowers that can be eaten provide good health and relieve stress and depression. So, for a healthy lifestyle, include these bunch of happiness on your platter and give yourself some healthy treat. There are more than 50 varieties of edible flowers, let us start with some popular ones.