A baby's skin is the most sensitive of all. As a child is born, his/her skin changes throughout the period. So it is essential to keep the baby's skin healthy and moisturized. Totally unlike an adult's surface, a child's skin is very soft, gentle and sensitive. It is also very prone to allergies, irritations, rashes etc.
So one has to be very careful while choosing the daily products for their child and they have to toxic-free. There are numerous brands available in India which sells out different baby products. You have to choose out the best one for your child.
The 10 Most useful baby products for your newborn available in India are:
1. Johnson's Baby Skincare wipes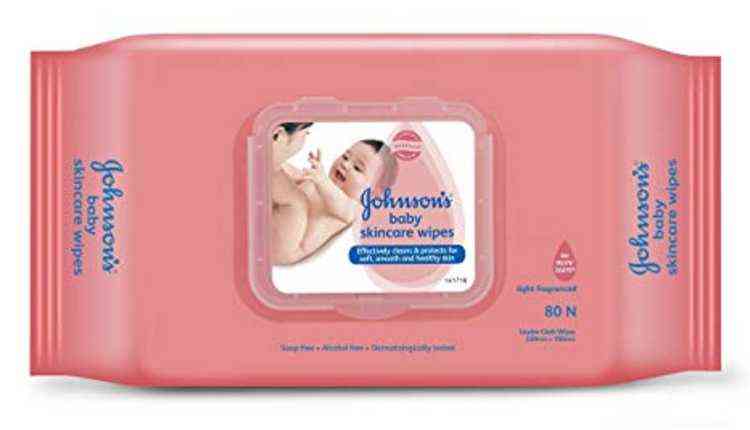 Repeated use of cloth and water can peel off your baby's skin soft outer layer, and it can result in rashes. Highly moisturized and disposable wipes are the best alternatives for clothes. Johnson's baby skincare wipes are designed using water-saturated fibre which packs in them three times the moisture of that of a body lotion. They are extremely on the skin to not harm the baby's susceptible and gentle skin. It effectively cleanses out the baby's skin leaving it soft and supple. It is ideal for a diaper change. The product is alcohol and chemical free, totally safe to use on a baby's body. A single pack of it contains 80 wipes, and it costs INR 200 〈excluding offers〉. Also, read 7 Best Cosmetic Products You Must Buy Now.
2. Cetaphil Baby Daily Lotion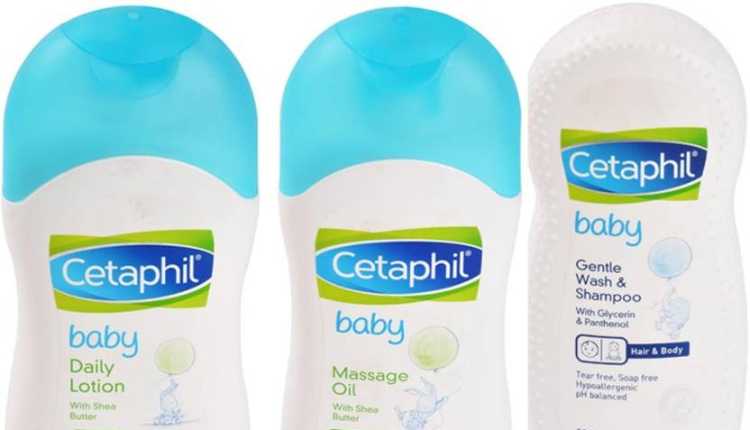 A baby's skin is pretty gentle and prone to several allergies and irritations. So it is necessary to keep a baby's skin moisturized throughout the day, especially in a cold season. Cetaphil's baby daily lotion is a mix of glycerin and shea butter to keep your baby's skin extremely soft and moisturized. It is extremely safe to use even on a newborn baby from the day the child is born. The lotion is dermatologically and allergy-tested. The lotion bottle of 400 ml costs INR 685 〈excluding offers〉.
You might also be interested in knowing about the 5 Medical Oils For The Body In India For The Winter Season.
3. Pigeon 2 in 1 Sakura Baby Wash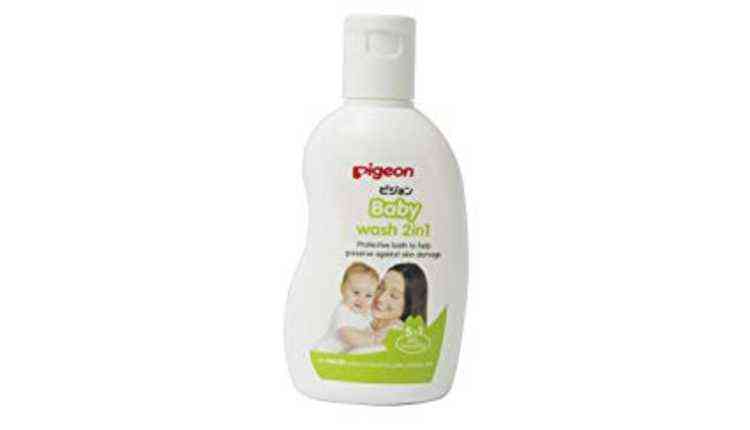 A baby's skin is susceptible, and so it can't be exposed to harsh chemicals. The cleanser that needs to be used for a baby has to extremely mild. Pigeon's baby washes 2 in 1 gently cleanses a baby's skin and hair. It is enriched with Sakura extracts which is extremely useful to soothe and nourish baby's soft and sensitive skin. The baby wash is pH balanced and paraben-free and is also free from harmful colouring agents. The baby wash is extremely mild and gentle, which is suitable for a child's skin. The 200 ml bottle of baby wash costs INR 299 〈excluding offers〉 while a 500 ml bottle costs INR 699 〈excluding offers〉. A healthy mind plays an important role in maintaining good health and here are the unassuming lifestyle habits that will keep you healthy.
4. Mom & World Baby Nourishing Oil with Almond, Grapeseed, Wheatgerm, Olive and Coconut Oils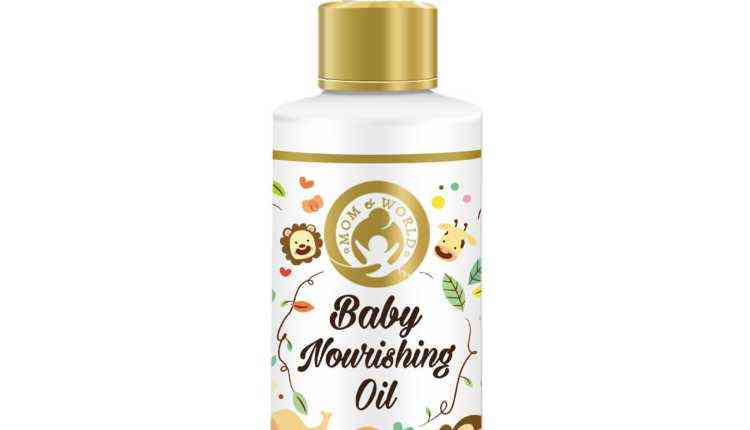 A baby's skin needs to be nourished and moisturized regularly. For moisturizing your body, nothing works better than a body oil. And it's the same case with a child's body. Baby oil is essential as a part of a child skincare regime. Mom and World Baby nourishing oil are enriched with potent extracts of almond, grapeseed, wheat germ, olive and coconut oil. These healthy ingredients nourish a child's skin to the core. The oil is extremely light, non-greasy, and it is extremely gentle on a baby's skin. The oil is packed with a soft scent which is made to comfort your baby's skin. This baby oil is made up of natural ingredients and is completely organic, so it is completely healthy for your baby's skin. It is effective against dry skin, itchy skin, chapped and irritated skin and also rashes. The 200 ml bottle of Mom and World Baby nourishing oil costs INR 649 〈excluding offers〉.
5. The Moms Co. Baby's Diaper Rash Cream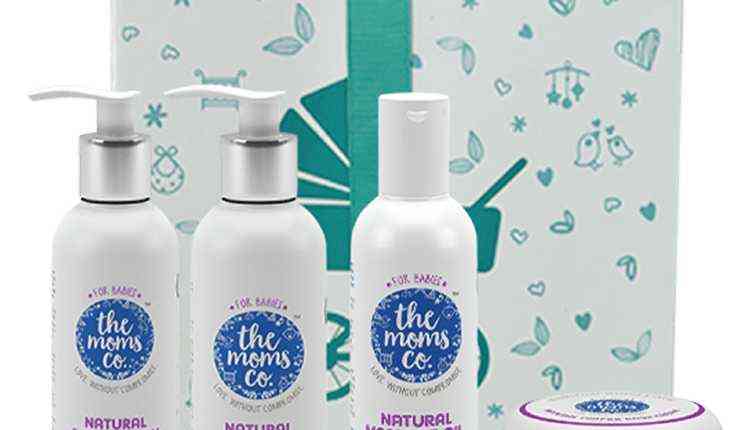 A baby's skin, when exposed to consistent wetness and use of diapers, can develop redness and soreness. This can cause a baby to get irritated, and you don't want to see your baby crying. The Moms Co. Baby's Diaper Rash Cream is a perfect mix of 15 per cent zinc oxide with natural creams and oils. It is a fast-acting cream due to the presence of zinc oxide. It creates a protective layer to protect a baby's skin. For best results, apply a layer of diaper rash cream after every diaper change. The cream is safe to use for a time of baby's first three years. It is enriched with chamomile oil, wheat protein, shea butter, cocoa butter and oat protein that also nourishes and heals a baby's soft skin. It is clinically tested to be mild and gentle for a baby's soft and sensitive skin. The diaper rash cream contains no harmful chemicals such as mineral oil, sulphates and parabens. 25 gm of cream costs INR 199 〈excluding offers〉.
6. Himalaya Baby Shampoo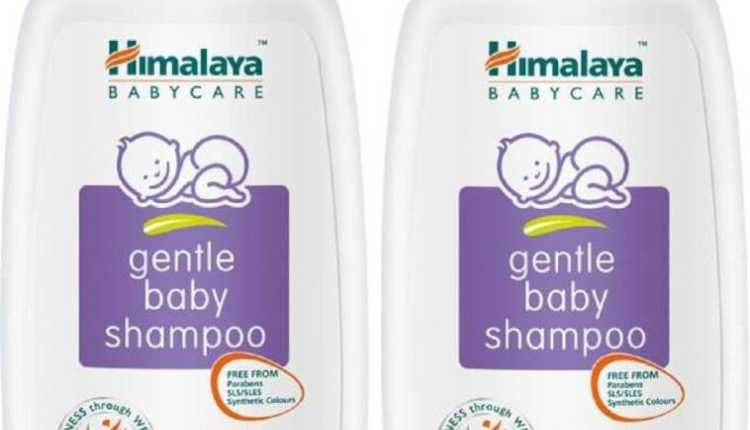 A baby's shampoo needs to be as gentle and mild as possible. It should be a no tears formula as it will be used on a baby whose eyes can get quite affected by the chemical. Himalaya gentle baby shampoo has a gentle no tears formula which doesn't irritate the eye. It is gentle and mild, chemical-free, completely safe to use on a baby. It is enriched with protein which ensures which strong and healthy hairs. The shampoo is infused with the richness of several herbs. It has chickpea in it which has anti-dandruff property and also strengthens hairs and prevent hair loss. The paddy present in it nourishes and softens hairs. Hibiscus acts as a natural conditioner. Khus grass keeps hair cool and dry. It is completely paraben-free which ensures the safety of a child's sensitive scalp. 400 ml bottle of Himalaya baby shampoo costs INR 275 〈excluding offers〉 and a 200 ml bottle of Himalaya baby shampoo costs INR 159 〈excluding offers〉.
7. Baby Dove Rich Moisture Shampoo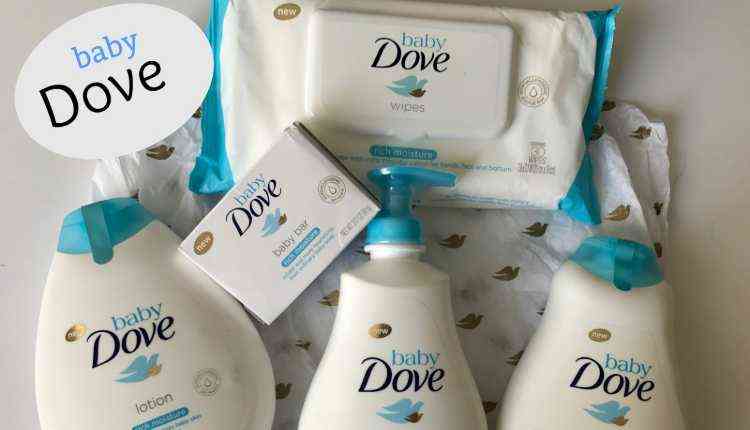 Baby shampoo should be mild and gentle with no tears formula. It should not contain any chemical in it as it can affect a baby's scalp drastically. Baby dove shampoo is extremely safe to use from the first day. It keeps baby hairs moisturized and soft till the next schedule. It is enriched with no tears formula and is a hypoallergenic and pH neutral formula. It is extremely mild with a sweet fragrance developed for baby's delicate skin. It is Ophthalmologist, dermatologist and paediatrician tested. A bottle of 200 ml costs INR 215 〈excluding offers〉. And a bottle of 400 ml costs INR 350 〈excluding offers〉.
8. Himalaya Babycare Gentle Baby Wipes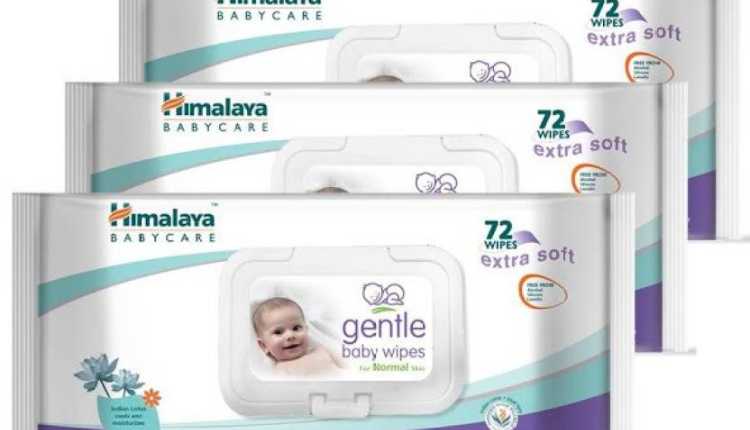 Consistent use of water and clothes can lead to irritating and red skin. Reusing the same cloth, again and again, can also lead to several irritations. Himalaya baby care gentle baby wipes are the best alternative for clothes that have been used for ages. The wipes are untouched and are bacteria-free hence making it an ideal use for a baby's skin. It is infused with Indian lotus which is a rich source of conditioning agents, so it leaves a baby's skin soft and supple after use. Aloe vera moisturizes and heals the skin. It also protects the skin from infections. A 12 wipes packets cost INR 44 〈excluding offers〉. And a 72 wipes packet costs INR 175 〈excluding offers〉.
9. Johnson's Baby Powder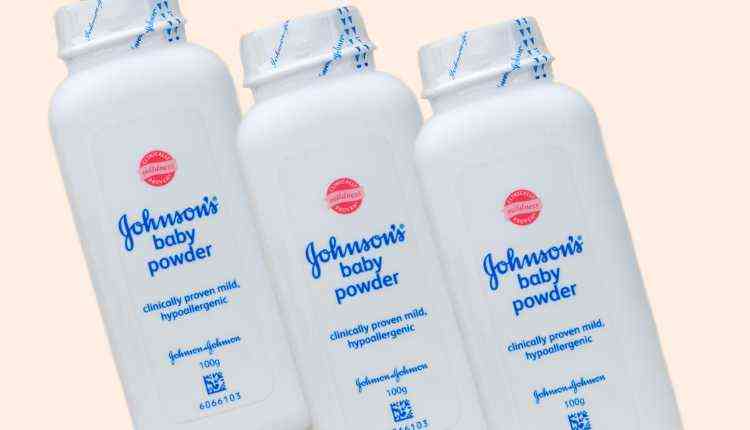 Extra moisturizing can also affect the baby's body. Moisturizing is important but not over-moisturizing. Johnson's baby powder is all that you need in baby powder. It absorbs excess moisture leaving it soft and smooth. It is mild and gentle on the skin and leaves a mild yet sweet fragrance in the way. It is allergy and dermatologically tested. It provides triple baby skin protection and makes them feel fresh and playful throughout the day. Johnson's baby powder contains USP based talc which meets the highest quality, purity and compliance standards. A 400 gm pack costs INR 199 〈excluding offers〉 while a 600 gm pack costs INR 300 〈excluding offers〉 and a 700 gm pack costs INR 330 〈excluding offers〉.
10. Johnson's Baby Cream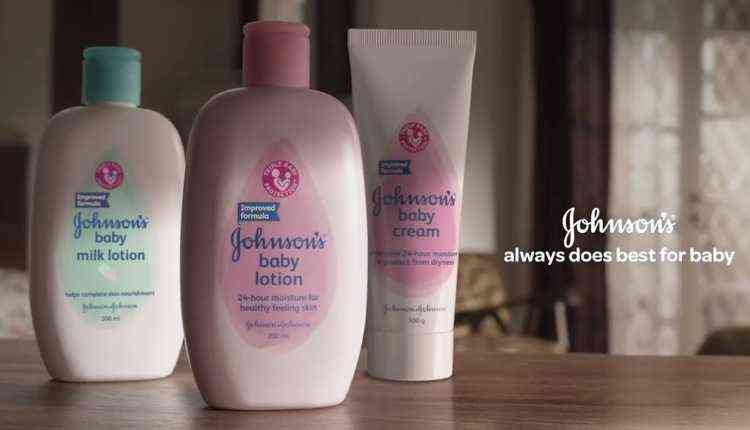 A baby cream needs to have a mild and light texture so that it doesn't harm the baby's gentle skin. Johnson's baby cream is designed with rich emollients that help moisturize and preserve baby skin's natural softness. Its complexion is clinically proven to be mild. It is made with natural plant oils. The cream is pH balanced and hypoallergenic. It is completely free of parabens, dyes or any other chemical. Its fast absorbent formula keeps a baby's skin hydrated and nourished for all day long. It protects the baby from chapped knees, rubbed elbows and tender noses. Johnson's baby products are always said to be mild, gentle and effective. A tube of 50 gm costs INR 70 〈excluding offers〉 and a tube of 100 gm costs INR 130 〈excluding offers〉.
These were the ten products that I believe were good for a baby. Please note that there are several products out there sold under the names of different brands. Everyone has their preferences and choices. Please do thorough research on the product that you're going to buy for your child as you can not risk their health and well being.