The sudden demise of actor Sushant Singh Rajput on June 14, 2020, has shocked the entire fraternity and his fans and has left the nation in shock. His death has again put the topic of Nepotism and favouritism in the spotlight, which has led to significant debate on "Bollywood Nepotism versus Outsiders "on different social media platforms.
Bollywood has undoubtedly in the last decade has taken itself to a whole different level, and the craze of Bollywood has globally expanded to a great extent. The topic of Nepotism not only exists in the Bollywood industry but also is pervasive in our day to day life. Nepotism is basically the practice in which those in power help their family or relative by giving them jobs and fame. Nepotism in the Bollywood industry has a substantial negative impact than any positive one, and people are taking undue advantage in Bollywood. Nepotism has been going on in the Bollywood industry for many years. But, this thing, in Bollywood, has increased to such an extent that it is suffocating young talents who have no godfathers in the industry.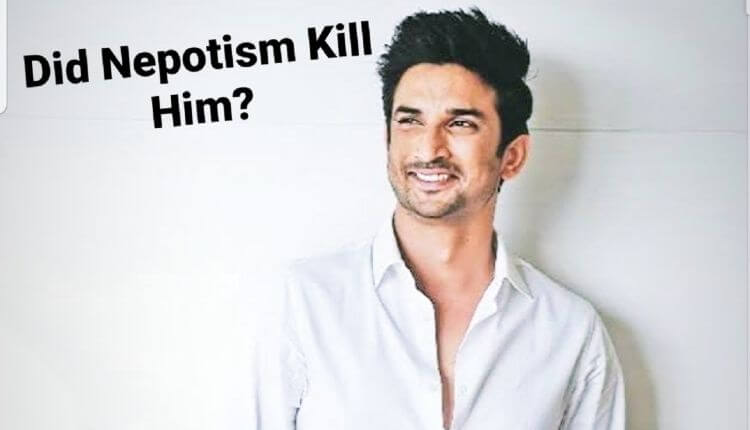 When late actor Sushant Singh Rajput was asked about Nepotism in an interview, he said, "Nepotism is there, and it's everywhere, but you can't do anything about it. Nepotism can coexist, and nothing would happen, but at the same time, if you deliberately don't allow the right talents to go up, then there is a problem, and the whole industry would collapse one day. But till then it's fine".This statement is a sign that he was an apparent victim of Nepotism, and he faced many hurdles in his way because of favouritism.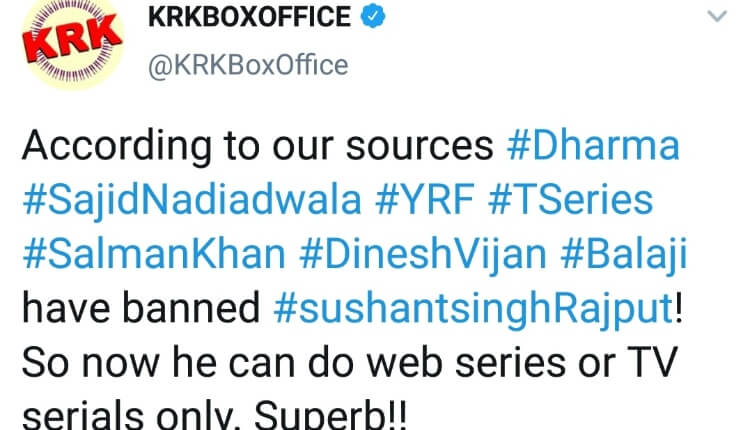 In another interview, he revealed, When you achieve success as an outsider, you are discussed in a hushed tone, and if you are an insider, then their success is multiplied by ten. This clearly shows the hypocrisy of Bollywood as they are reluctant towards any outsider, and they never receive any acknowledgement or awards for their success as they don't belong to the so-called filmy family.
While many actors, especially the ones in the "Bollywood privilege club," prefer to remain silent or suppress the topic of Nepotism. There are very few actors who are upfront and bold about it and don't care about the repercussion that will happen after.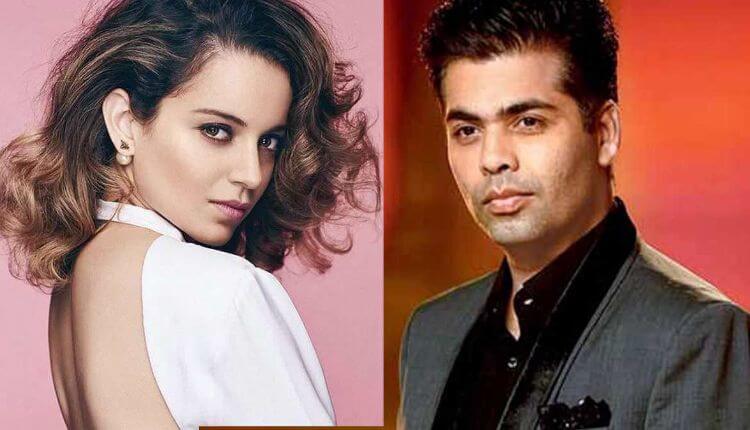 One among them is our fearless Kangana Ranaut; at Karan Johar's chat show, she said "In my biopic, if ever it is made, you will play this stereotypical Bollywood biggie who is very snooty and totally intolerant to the outsiders and flag bearer of Nepotism, the movie mafia. You will have a huge part to play in my biopic. You would be like the antagonist in my biopic." Well that sure was a bold statement to make considering Karan Johar is one among the few who rules the industry and no one goes against him as he has a tendency of sabotaging actors' career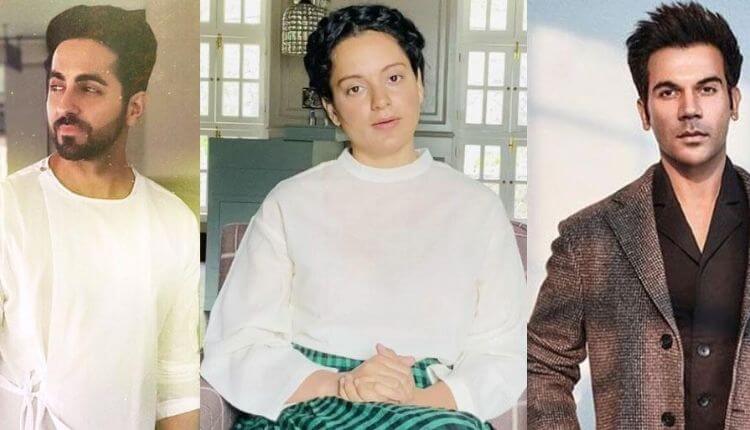 Along with our audacious Kangana Ranaut here are some other actor's who have spoken bluntly on Nepotism.
1. Ayushmann Khurana
Actor Ayushmann Khurana's 2015 book also revealed that when he was working as a radio jockey, he met Karan johar, he then told him about his acting ambitions. He asked Karan's number, Karan then did give his office landline number. When Ayushmann tried his number the next day, they ghosted him and said he wasn't in the office, and they stalled him. When he called again, they said they work with stars and can't work with a newcomer. This extract has been shared many times, proving an example of how Bollywood is reluctant towards outsiders who don't belong to the inner circle. He further said in an interview he got his debut film when he was 27 if he were a star kid he would have started at 22.
2. Rajkumar Rao
He said favouritism is there, and obviously, it is present everywhere, but his only concern is when he has to see non-talented people in the films that are the main problem.
3. Kriti Sanon and Taapsee Pannu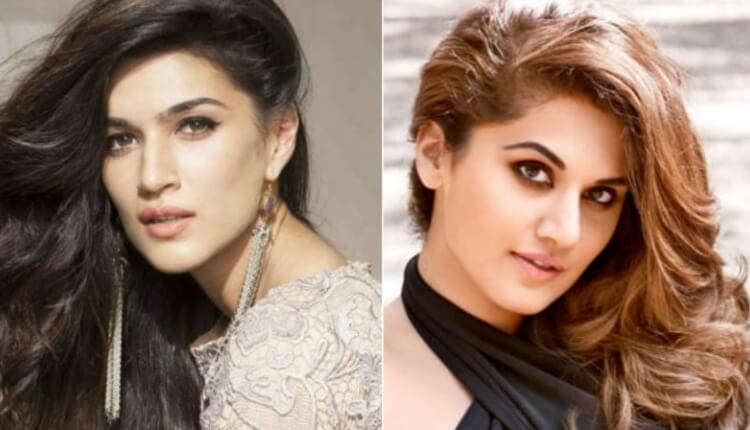 Kriti Sanon in an interview confessed a star kid once replaced her, according to her someone from the film family who had more buzz than she had returned her and, the reason was unknown, maybe the director wanted her. It has also happened a few more time, she also mentioned if she were a star kid, she wouldn't need to reach out the directors and Taapsee Pannu also claims the same as a star kid on numerous occasions replaced her.
4. Siddhant Chaturvedi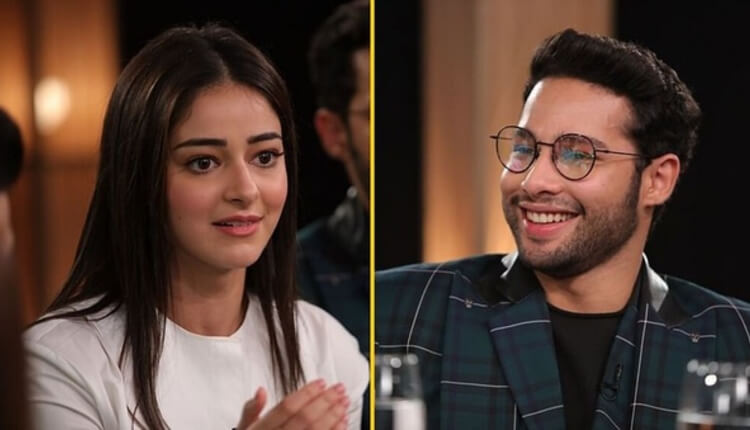 When in Rajeev Masand's roundtable interview, Ananya tried to defend Nepotism for the insiders. The gully boy actor shuts her down by giving this statement "Jahaan Hamare Sapna Poora Hota Hai, Wahi Inka Struggle Shuru Hota Hai" meaning "their struggle begins where our dreams come true".
Along with these actors Akshay Kumar, Shahrukh khan, Deepika Padukone, Manoj Bajpayee, Kartik Aryaan, Irrfan khan, Nawazuddin Siddiqui have proved themselves every time and have made a prominent mark in the Nepotism drove Bollywood industry.
One most significant example of Karan johar trying to ruin someone's career is actress Anushka Sharma.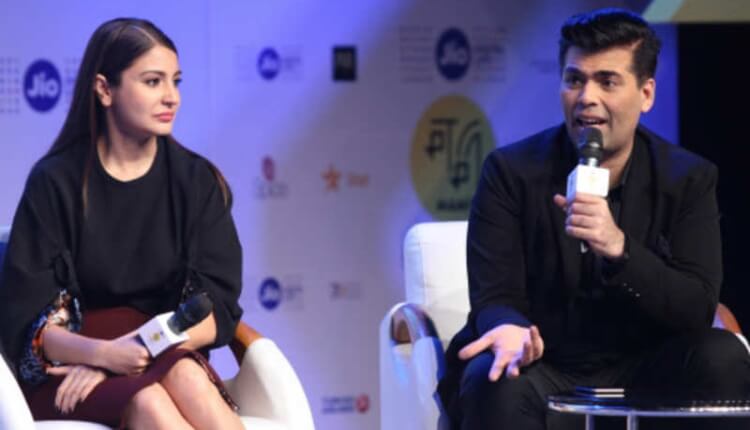 During the Mumbai film festival, he made a candid confession where he revealed initially he wanted to end Anushka's career, and he tried his level best to sabotage it because he did not like her image. When Aditya Chopra showed him her pictures, he directly said no. He added he was crazy to cast her as he wanted Aditya Chopra to sign another leading actress at that time and was totally behind the scene to ruin her completely. He watched the movie Rab Ne Bana de Jodi with a lot of doubts and hesitation. Well, that' a shocking statement made by Karan as Anushka herself is the leading lady in Karan johar's movie Ae Dil hai Mushkil.
However, Anushka kept mum, Karan's behaviour to any newcomer is quite evident; he indeed proved to be the flag bearer of Nepotism.
Let's be pragmatic about Nepotism and favouritism Even though everyone is having debates on Nepotism, nothing is happening, its just mere talk and that's it.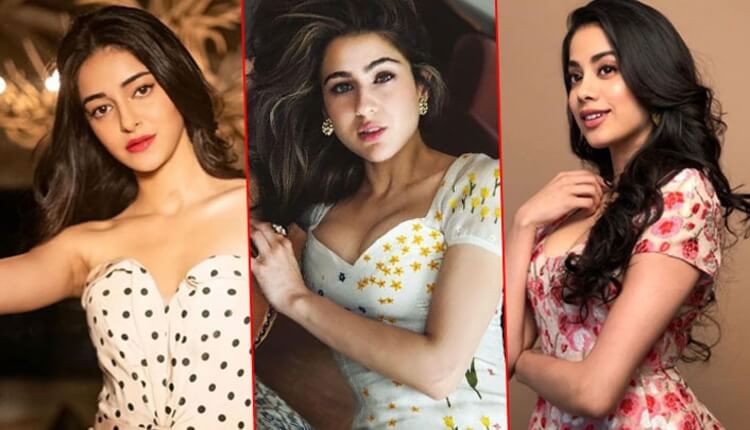 Recently Janhvi Kapoor, Sara Ali Khan, and Ananya Pandey were launched in Bollywood, even though some of their movies were a flop but still most regarded directors, fashion designers, musicians, are working with them. They are getting new projects with big stars, and even if their movie doesn't turn out to be good, they will still get offers, and this will go on.
One best example is Tiger Shroff even after his flops like Heropanti, Munna Michael, Flying Jatt, etc. He still manages to get offers and work from big studios, regardless of him being a part of Nepotism we do know he is a humble and a down to earth person, but that doesn't justify the fact he is the ultimate product of Nepotism.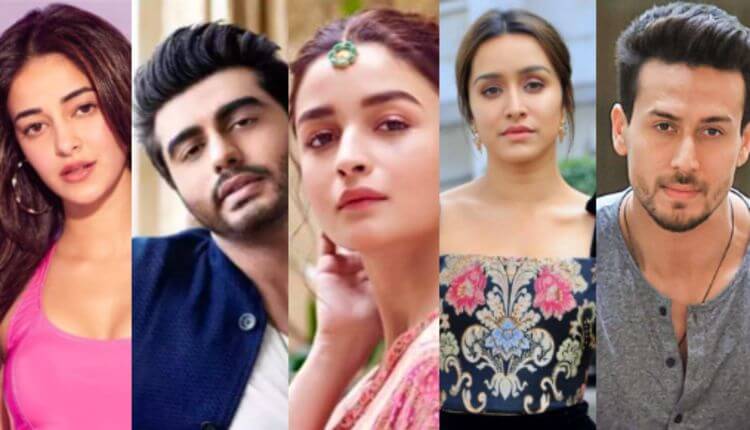 Here are other few examples that prove that these star kids wouldn't have made into the industry so early in their career had it not been Nepotism
1. Arjun Kapoor
He is the son of Boney Kapoor, the famous film producer, he was first spotted by YRF and asked to lose weight for his first film. However, his movie Ishqzaade did well, his subsequent films crashed, but he still is getting work and is yet seen as the face of many Bollywood films and other prominent celebrities.
2. Sonam Kapoor
Daughter of actors Anil Kapoor and Sunita Kapoor lost weight. She was offered Saawariya. The film tanked miserably in box office her other movies and failed to make a mark in box office except for Neerja. However, she still is getting lead roles in films.
3. Alia Bhatt
She is the producer Mahesh Bhatt and actor Soni Razdan. She was launched by Karan johar dharma productions, although she has managed to make a mark in the industry with her acting skills in movies like Udta Punjab', 'Highway,' Dear Zindagi.', 'Raazi' etc. but do you think if she had been a newcomer rather than a star kid, she would be given a chance to debut in such a vast banner film? if she wouldn't have gotten such a kick start in her career she might have to struggle for years to get a place in this industry, well that's the bitter truth of Nepotism
The list of popular star kids includes Ranbir Kapoor, Varun Dhawan, Shraddha Kapoor, Athiya Shetty, Sonakshi Sinha, and Emraan Hashmi, Hrithik Roshan
While some of them have proved their worth with their talent, they are still the product of Nepotism and are given way more preference than any outsider.
One crucial fact to note is that all industry connections are not precisely equal even though they have been treated the same as both Shreyas Talpade and Kareena Kapoor have been considered insiders. However, Talpade's level of access to the industry, which comes from his two aunts who are actors, cannot be compared to Kapoor's privilege. Ranveer Singh may appear to be an outsider, but he happens to be Sonam Kapoor's cousin. Well, wasn't that a shocking fact, even though he proved himself for time and again, we considered him a self-made man, an outsider, but he did have access to the industry.
It seems Nepotism also has a gender aspect issue where you will see more male lead who will play the leading role are likely to be an insider, but there is an exception for shah rukh Akshay Kumar. But Aamir Khan, Salman Khan, Ranbir Kapoor, Ajay Devgn, Saif Ali Khan, for instance, they come from filmy connections to Bollywood.
Different production houses Nadiadwala Grandson Entertainment Ltd, Red Chillies Entertainment, etc. have different criteria for insiders where sometimes they prefer male insiders to play the lead and occasionally female insiders to play the pivotal rule.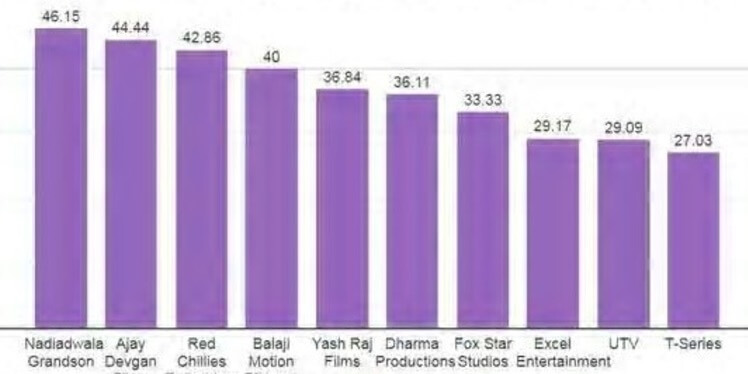 Here are some men who score the highest in nepotism index including Aditya Chopra, Karan Johar, Sajid Nadiadwala Sanjay Leela Bhansali, Kabir khan, and if you are there in their good books, you won't have to worry at all as you will have a prominent career ahead. When it comes to yielding Power, these filmmakers do it well.
Backed as they are with such 'power,' these men have become productive filmmakers, churning out a clean slate of many quality films every year — a feat that is difficult to match. They also can captivate the talent they work with by mollycoddling actors, launching impressive projects, and delivering on course, every time. With so many films, it is evident that these guys are looked upon as the power centres of B-Town.
Directors of big-budget films seem to like working with insiders or well-established stars. Their low-risk appetite in trying out with new actors perhaps stems partly from the higher financial stakes involved. Filmmakers tend to avoid any risks by putting forth faces that people would somewhat care about simply by virtue of their name.
That said, the broad trends seem to encourage producers and directors of big-budget films to be more likely to be nepotistic. Relying on already present Bollywood dynasties does not seem to have hurt their top lines at least till now.
The bottom line is Bollywood should be more transparent with how it conducts its work. Directors should pick actors based on their talent and suitability for roles and not because they are connected to someone. However, we as a society need to think about how we look at Nepotism more broadly. If we believe it should stop in films, it should end in every professional area. As viewers, we must only support the real talents rather than "glamorous" star kids who lack in the department of acting. Only then can there be reform in this area of concern. Unfortunately, a bright shining talent like Sushant Singh Rajput is no more. Hopefully, his last act of rebellion will pave the way to opening up the debate for better and less toxic Bollywood for many other hopefuls who will arrive, hoping for a chance to shine.