The COVID-19, i.e., the Coronavirus Pandemic, which was first diagnosed in China in December, has had widespread effects in the public health, various industries, and travel sectors, among others worldwide. With all the industries slowing down or even shutting down, this virus has affected the economy hard. While the repercussions for the media and the entertainment industry may seem to be insignificant in comparison to the apparent risk the virus poses to human life, the ripple effects do have an aftermath for the people around the world who make a living producing movies, series, music, and more.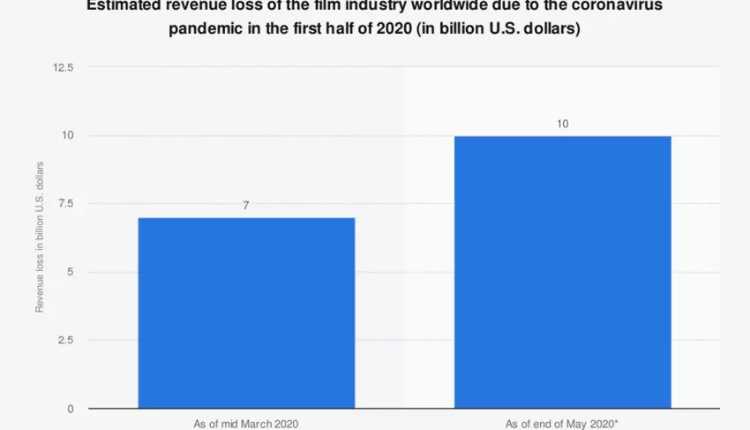 Since March, countries have been under the lockdown to avoid the virus and to contain the pandemic, and as a result, the media and the entertainment industry is one of with the most downfall. A Research firm "Ampere Analysis" reports that the global media and entertainment industry is set to "lose over $160 billion of growth" due to COVID-19 over the next five years. After the pandemic outbreak, the impact of this industry has been unprecedented with numerous global and national events have been delayed or simply cancelled."
The Indian entertainment industry currently is also facing massive losses due to the closing down of movie theatres and big releases getting stalled indefinitely. The current economic slowdown, made worse by the pandemic, is set to lower the Indian media and entertainment industry's revenue by 16%, i.e. Rs 25,000 crore – to Rs 1.3 lakh crore this fiscal. The actual reality is that each film generates employment for thousands, from actors to directors, stylists and makeup artists to lights personnel and set designers, daily wagers and their teams of craftspeople.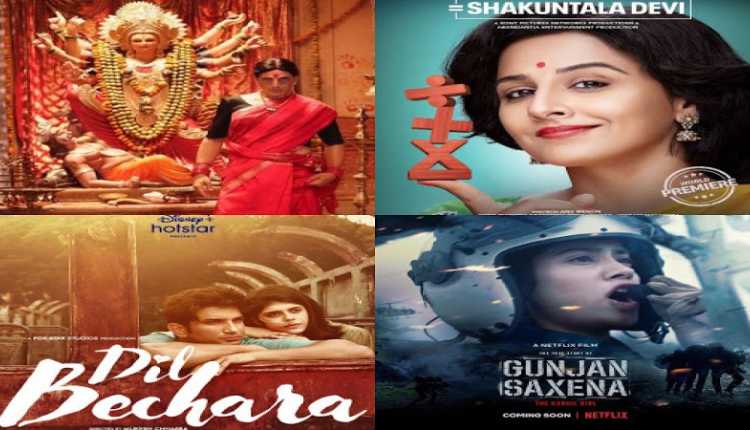 Now, however, the United States is planning to reopen the Movie theatres in August with Christopher Nolan's 'Tenet' arriving on August 12 and Disney's 'Mulan' arriving on August 21. In the Middle East, Dubai has started its theatres with full safety measures in place. Meanwhile, the Filmmakers in India are hoping that the government will allow restarting of cinemas in the next few months. But even if theatres do resume here, there are likely to be new rules and regulations of fewer shows and limited seat per day similar to the UAE. Given the unpredictability of timeframes, some producers and directors of A-lister films like 'Gulabo Sitabo' and 'Shankutala Devi' have decided to release their films directly on to OTT platforms, i.e. Amazon prime to ensure they don't face further losses due to the pandemic. Big budget film releases are delayed, movie, TV serials shootings have stopped, Multiplexes are not able to screen films. The 180 billion Bollywood industry is going through a terrible phase because of the lockdown due to the COVID-19 pandemic. COVID-19's first impact in the Bollywood industry was seen when Reliance Entertainment postponed the release of "Sooryavanshi" a Rohit Shetty Film starring Katrina Kaif and Akshay Kumar and along with these films "Sandeep Aur Pinky Faraar", "Haathi Mere Sathi" and "83" got postponed too. Due to Lockdown "Baaghi 3" suffered losses and late actor Irrfan Khan's "Angrezi Medium" had to be pushed out from the theatres in the second week which was later released on OTT platform Disney+Hotstar and similarly a lot of films have been delayed. So do you think it will be profitable for a theatrical release of a film during the pandemic in 2020 for a producer or an exhibitor?
Not long after, governments of all countries at every level instructed theatres, live entertainment venues, theme parks etc. to close it was seen those allowed to remain open in the green zones found themselves with almost no customers and unfortunately there are no restarting dates scheduled. The actual reality for the M&E industry is a considerably longer period of triage, realistic continuity, and adjustment to the new normal, whatever they might be.
There is also a considerable drop in advertising investment on social media sites, and it was estimated that Facebook and Google could lose more than $44 billion in advertising revenue where Facebook's advertising revenues loss could reach $15,7 billion in 2020, according to the Variety report and as for Google, the No. 1 in online advertising, its revenues are expected to lose around $28.6 billion
Let's look into different Entertainment and Media sectors in detail that Covid-19 had a vast Impact currently in the ongoing lockdown:-
1. TV Shows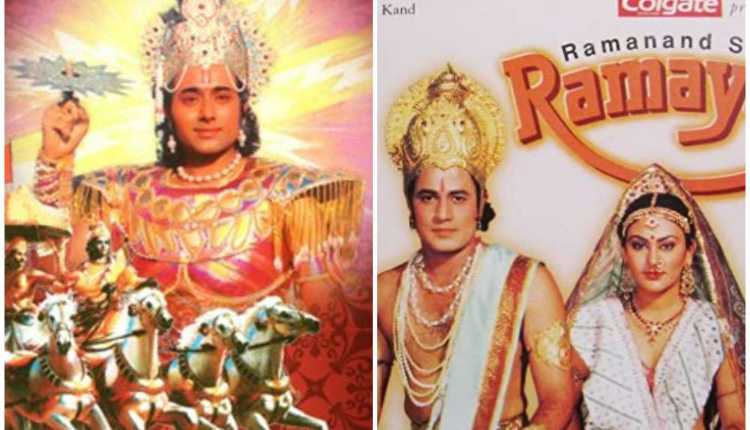 During the Lockdown, TV consumption has actually raised, with so many people being in quarantine, the Viewers frequently watched TV get up-to-date news about the virus and the latest developments in the mid of the disaster. They are also enjoying the existing content, e.g. "Doordarshan" airing "Mahabharat" and "Ramayan". It was seen for almost two weeks; the channel became the most viewed worldwide. But along with some success for the time being Television started facing obstacles as production companies are unable to make new episodes which are a critical issue for long-running daily soaps. The advertising sector has shut down, as firms providing channels revenue are facing trouble themselves. There is also increased competition from different digital platforms. Don't miss the Famous Trees which were the homes of Lord Rama during his Exile.
2. Events
If the film industry has it so bad, then just imagine the condition of an industry that is wholly based on gatherings. Events including award shows, conferences, exhibitions, competitions, music festivals, etc. and with IPL the most significant event suspended or called off, the event management sector is suffering huge losses around INR 3,000 crore as of the end of March. An evaluation was conducted by the Events and Entertainment Management Association (EEMA) where it was found around 170 companies more than 50 per cent of companies had 90 per cent of their business cancelled between March and July. The event industry provides livelihoods to 10 million people directly, and 50 million by way of allied sectors, For further normalcy the Event industry is expecting a 12-16 week delay for content supply and events to be renewed.
3. OTT Platforms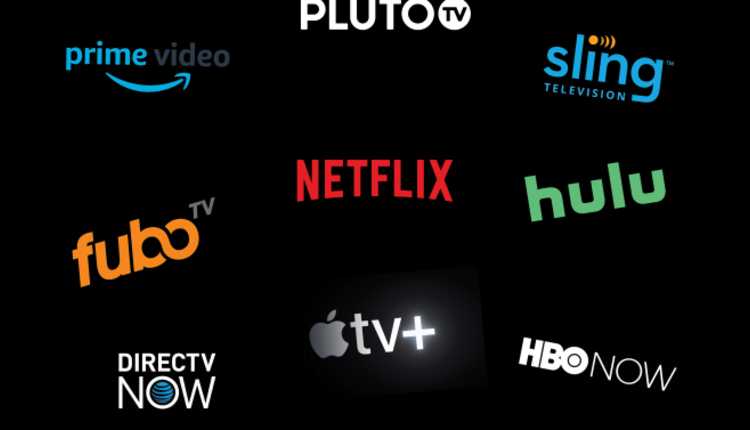 In such dark times for M&E, OTT media services appear to be giving a glimmer of hope wherewith the Evolution of Video-on-Demand there is a sudden increase in the usage of this medium over the last few months. Netflix, Amazon Prime, etc., have observed a record surge in subscriptions during the Lockdown where Netflix saw 16 million people sign up during the outbreak along with different apps like Disney+, Apple TV+, Peacock. With around 28 million new subscribers since December.
Many OTT platforms are giving subscription-free usage of their services, with a hope that this will lead to higher subscribers as we go back to a new normalcy. Multiple users, who may have never used OTT services before, are opening themselves up and exploring these platforms. However, this trend has emphasized the permanence of digitization. In the future, advertisers will likely turn their focus even more to the Internet which is not a viable option for all movies. Still, filmmakers are already thinking of releasing their Big Budget movies through these platforms.
4. Online gaming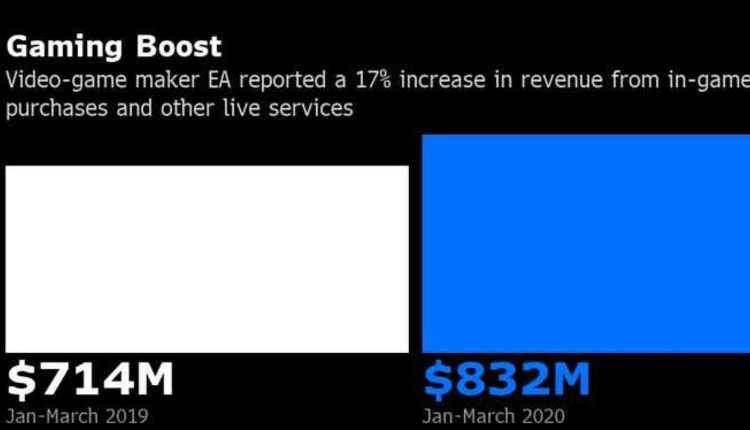 Online gaming is one of the businesses that has been least affected by COVID 19 and has actually profited well from this situation. Many gamblers who would have previously dropped by their local casinos to play their favourite casino games have now gone online for this service.
Without sports, end users are dusting off their gaming consoles and playing for days Verizon Communications Inc. a company said that while video data usage on the Internet was up 40%, that's nothing in comparison to 200% increase in gaming. Like social media apps, online gaming also has a community. In-app and in-game shopping and purchases are also extending the life of games and also is a money gusher.
5. Sports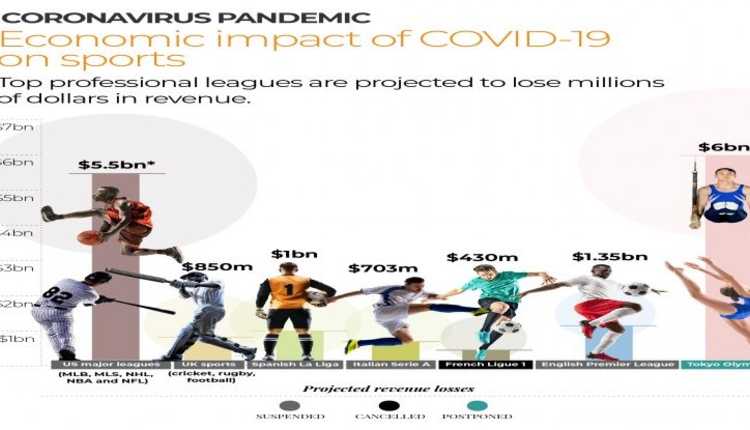 March 11 played out like a horrifying movie were within less than an hour, the National Basketball Association(NBA) suspended all games after a player was tested positive for COVID-19.
Due to the current social distancing rules that had been imposed in many countries, a large number of sporting events have been cancelled. The earliest, most notable sporting reopening was that of the German Bundesliga. However, the football did not return to previous normalcy in Germany. Still, the sport has started with additional safety measures for the stadium staff and players, and with no fans in the stadium.
6. Press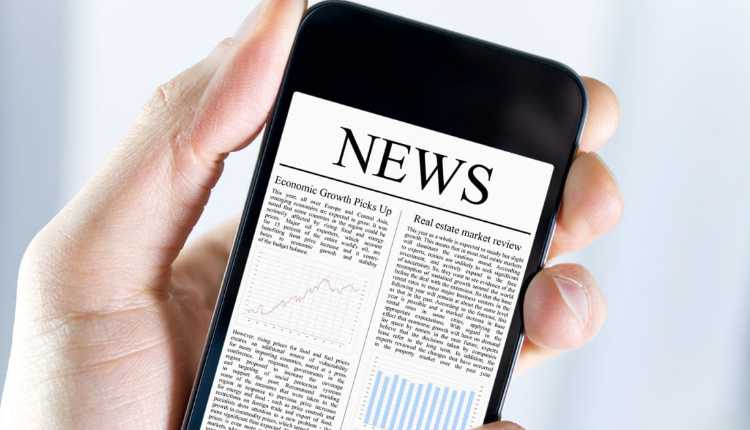 In this sector, two types of newspapers can survive, those who have already succeeded in the Digital era and those with a high percentage of subscribers.
The virus has moved the consumers away from hardcopy newspapers to digital format ePaper. This is having a direct impact in different countries, e.g. France, which distributes 75% of the paper. The company is trying hard to survive, and no payments are given since April 20, and an appeal has been made to the government for a future solution.
7. Music Sector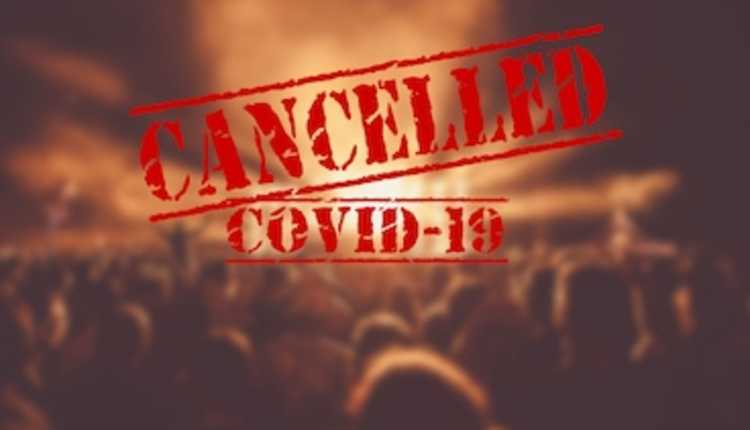 Another area of the entertainment sector that has been in a loss is the live music sector. The shutdown of the $27billion global live music industry has meant that musicians could face a lean spell, although online streaming capabilities have allowed them to continue producing and promoting their music, the actual profit which sits within the live performance market and also believed that it could be a long wait until we see the return of live concert and mass gatherings which is predicted at the end of 2020 at best. Still, most likely we will not see them return until 2021 or 2022.
8. Theatres and theme parks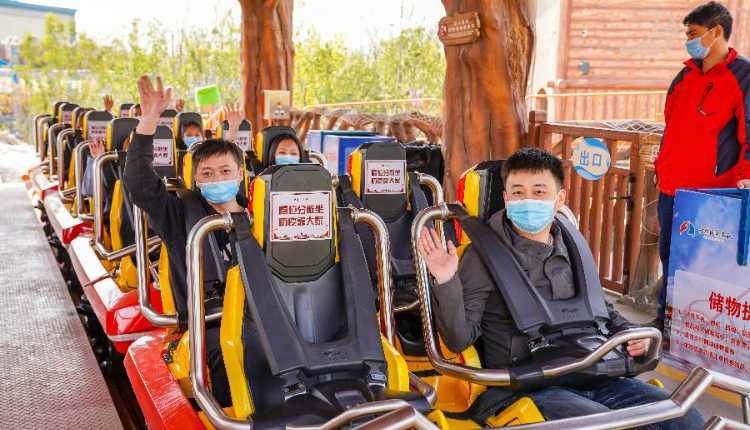 Theatres, theme parks and comedy clubs are all in the same picture. Premises closures have meant that different areas had to stop working, which of course means that these industries are unable to generate revenue. As a result, there have been Job losses in these businesses. However, some of these premises could restart in the post stages of the year, if social distancing can be maintained and there is a right amount of drop in the number of cases. An innumerable number of businesses are now going to have to adapt to new changes to reopen, to make sure they are keeping both consumers and staff safe at all times.
There's another sector which is set to flourish, that's animation.
"Animation and VFX in the long-term it's demand will rise despite the pandemic. As a result, using VFX, post-production of movies are likely to be a huge hit. Animation for TV and digital channels could recover faster.
The Future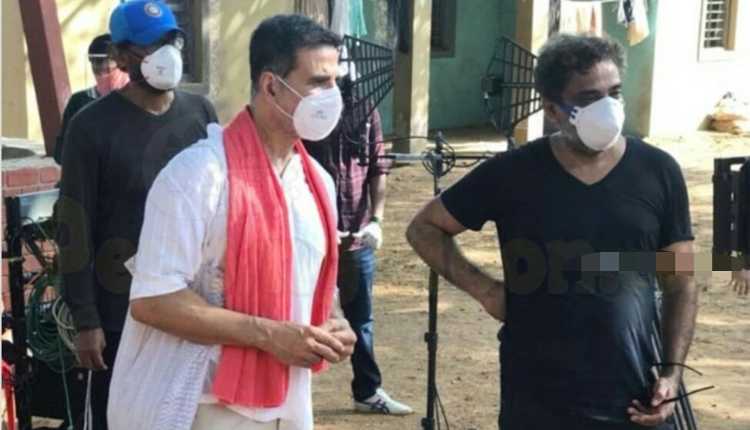 As the world now is adjusting to a new normal, the lockdown has raised the demand for at-home entertainment, and people prefer Television and streaming. Even when lockdown ends, social distancing regulations will remain, and this will affect how the M&E sector operates.
Few things which may change in the short run and long run include:
The method of content creators will change as the production houses will have to consider social distancing while shooting. Many creators have to create contents at home to minimize human contact, which will be streamed online for the audience that will be easily accessible for them.
Live events and event management industry are going to be the biggest casualty as norms will not allow large gatherings and significant sporting events will be held in empty stadiums limited only to TV and mobile audience.
Large concerts may be redeemed but only by live streaming by the artist on YouTube or different platforms.
Movies, both big-budget and a small budget, may have to be released on OTT platforms as people will be apprehensive of going to movie theatres. The 'new normal' will comprise of having not more than 100 people in filming set per day, and with no intimate scenes, with a nurse on set and everyone following social distancing guidelines.
Advertising will significantly go online rather than the usual methods of advertising.
To conclude, the pandemic has impacted different industries in different ways – and the entertainment industry is no different. Only time will say how the entertainment industry will adapt to the changes and how they will operate on a day to day basis, but one definite thing is that transitions are needed to keep the people entertained.