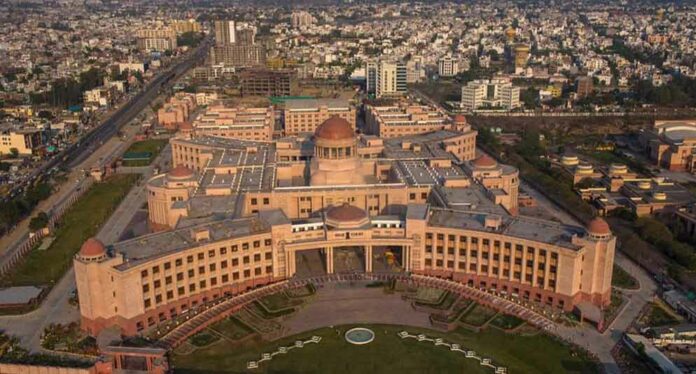 Lucknow, the capital city of Uttar Pradesh, was initially known as Awadh (a few other towns surrounding it were a part of Awadh too).
The city is known to the world over for its delicate thread work called 'Chikan Kari', it's grand monuments, and it's kebabs that melt in the mouth! However, it is not always easy to view the famous heritage sites if one is on a very short visit. Here are a few things you can do in Lucknow in a single day-
The city has been divided into two parts with growing urbanisation. Old Lucknow and New Lucknow. The streets of old Lucknow are narrow and crowded due to the old city-plan. Despite their colours and culture, it is often a significant problem to go through them if you're visiting the city for just a day or two.
But there are some lesser-known buildings, forts and palaces in the newer parts of Lucknow that are easy to visit but go unnoticed.
Constantia, the main building of La Martiniere Boys' College, Lucknow, is one such monument. It is a huge building, founded by Major General Claud Martin in 1845. The building has numerous rows and columns running on the diameter of a semicircle, boasting unique imperial architecture. It has a long tower called 'Lat' at the centre of the semicircle.
The building is an architectural marvel and is a must-visit for all the tourist and Awadh history enthusiasts.
Besides its architecture and beauty, this place is also known for its famous Sunday-Bunday meals where the main canteen of the schools serves mouthwatering Kebabs in Bread-buns on Sundays to the outsiders.
The other such lesser-known building, 'Khurshid Manzil' is situated at the heart of La Martiniere Girls' College. The building also has ghost stories of a Blue lady and her legends associated with it. The front Gardens of this building are a treat to watch. They have unique varieties of flowers and trees.
The other place you can visit on a short trip to the city is the new Lucknow High Court which has become an aesthetic attraction. Its fusion of old and contemporary architecture is not unique but a marvellous sight to look at. Built on a huge area with a large number of buildings for chambers of advocates, this High Court breaks law-court stereotypes. With its lush green lawns and tainted windows, it is a benchmark of beauty, professionalism and luxury in judiciary offices.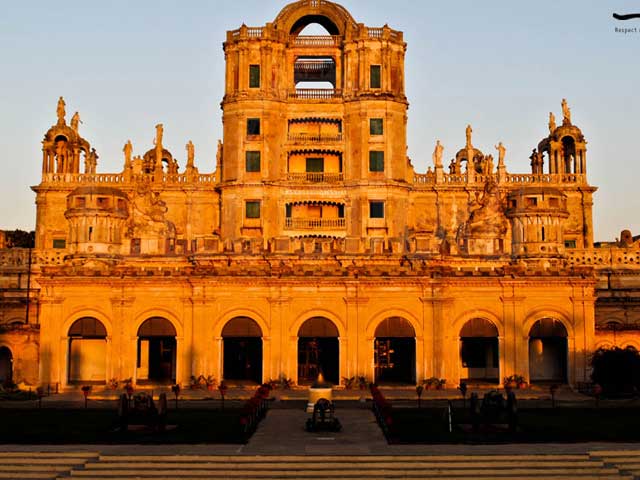 For shopping, Hazratganj is usually the go-to location for tourists. However, the real beauty and authenticity of Chikan-Kari is found in the congested streets of Chowk, Old Lucknow
Seva Chikan is also a chain selling the local handicrafts. It is created by women of Lucknow who do chikan Kari for a living. There are also some offbeat shops in the interiors of Hazratganj that offer reasonable prices for Chikan Kari suits and sarees.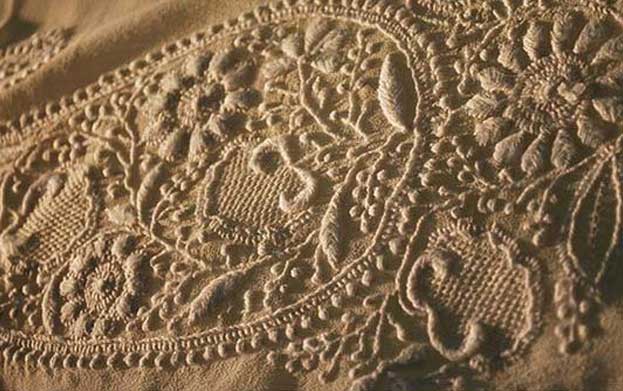 The city is, in general, heaven for non-vegetarians. The old families of Royal 'Khansaamas' (royal cooks) still own secret recipes from the kitchens of the Nawabs of Awadh. These recipes have passed down verbally in these families and can be found in various local eateries. These families have now lost their position and means, and therefore operate from small and dingy meat-shops. You will not find any advertisements for them, nor would you stop at them, due to the lack of their grandeur. 
However, Lucknow has many such shops in its interiors. One of them is called Shekhawat.
It is a lesser-known place, and only the die-hard local fans of kebabs know about it. This place is situated in Hazratganj, at Qaiser Bagh Avenue (near the Lucknow Gymkhana Club).
 The place is a haven for all kebab-lovers. It also offers fish kebabs on selected days of the week. Its kebabs are small pieces of pure bliss that delicately melt into your mouth and leave you craving more.
Baradari and Bhatkhande School of Folk Dance are the two nearby destinations to visit near Shekhawat.
Kathak is the dance form of Awadh. It is a beautiful dance of expression and grace. An hour in Bhatkhande is a breathtaking experience. What can be better than watching a beautiful folk dance after lunch?
Lucknow holds hope for vegetarians too. The other lesser-known place to eat is Bombay Paw-Bhaji. This is a small vendor with a makeshift shop situated opposite St. Francis College, Hazratganj. It opens in the evening after 4 pm.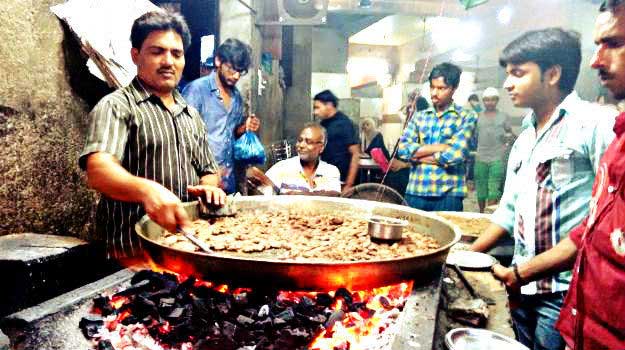 Finally, spending the evening on the new Gomti River Front is the most beautiful finish to a day of food, beauty and culture. It situated on the banks of river Gomti that cuts through the heart of the city. It can be accessed from opposite the Renaissance Hotel, Gomti Nagar, Lucknow.