Victoria's Secret is a brand that has enough smiles for every woman out there. A luxury brand for a great variety of lingerie, perfumes, accessories, handbags and much more; Victoria's Secret is a name that itself suggests the beautiful secret things hidden beneath every woman who's a Victoria of this world. Mentioned below are few products that are a must-buy for women, especially for newlywed brides.
After the wedding ceremony is done, there are many soft, cosy and warm moments a woman spends with her partner. Be it during the honeymoon or while staying together anywhere. There are many such products Victoria's Secret will provide you to live and cherish such moments in a better way.
The 20 Must-have Bridal Dresses Cosmetics And Accessories From The Victoria's Secret Are:
1. Victoria's Secret Soft Joggers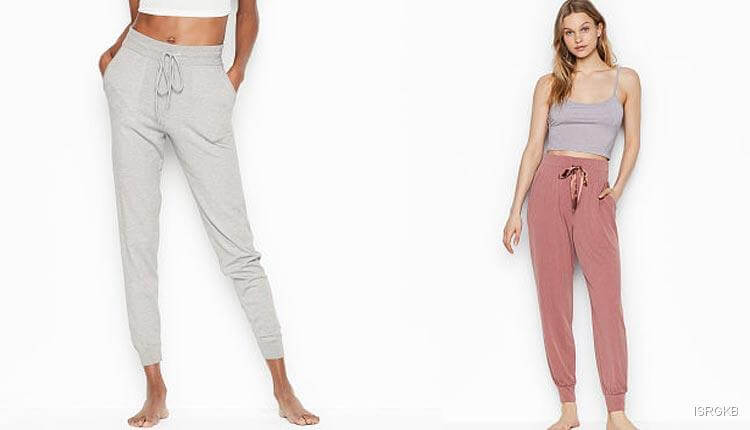 Beautiful and comfortable soft joggers are something you must have from Victoria's Secret. Perfect and comfortable nightwear, cosy and soft to make your body breath and stay happy. You can go for them if you like to wear comfortable PJs while sleeping. For a newlywed bride, it becomes a bit uncomfortable sharing bed with someone in the same old slip dress or nighty. Soft joggers by Victoria's Secret are a good choice to go for in such situations. Available in different sizes and colours, they are fabulous. Getting Married? Keep these health tips on your mind before and after you're married.
2. Victoria's Secret colour block Slim Wristlet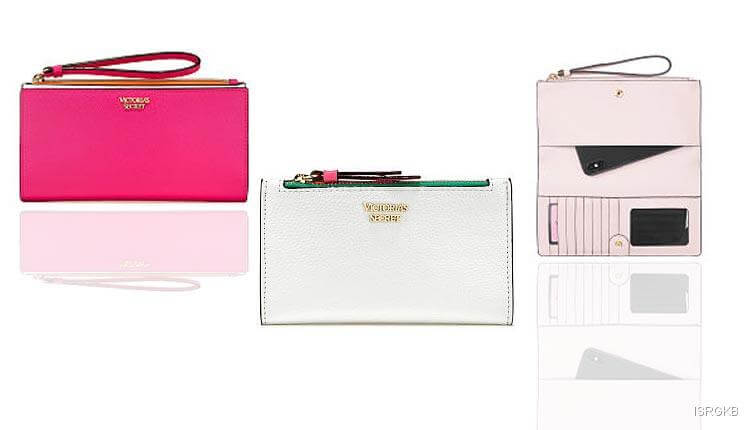 No matter what or when a wallet is something we all need. Victoria's Secret has got a beautiful range of such wallets and wristlets. One can carry essential tiny things like cards, cash and keys. They are funky, sleek and beautiful. Specially for brides, they can be of great help. There is a great range of colours and designs to compliment your wedding dress too. You must grab one ASAP if you're a would-be bride or a newlywed lady. Also, don't miss the List of Bridal Emergency Kit items for every Indian bride.
3. Victoria's Secret Very Sexy Sea Rollerball perfume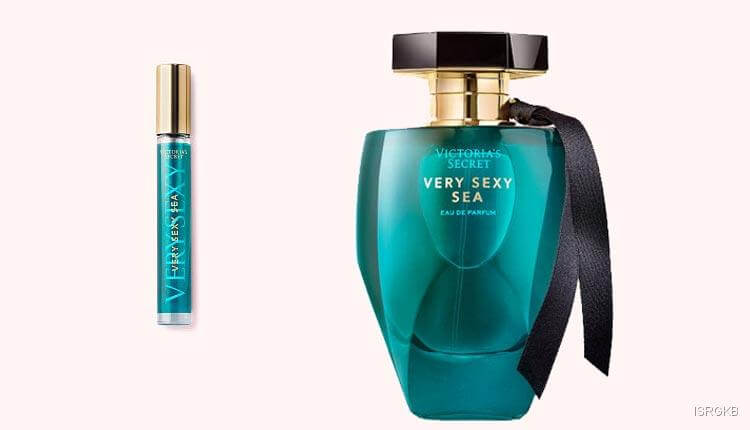 A pocket perfume is a must-have while you're anywhere out. Especially in summers, perfume adds a quick dash of freshness on you. VERY SEXY SEA ROLLERBALL EAU DA PARFUM has a smell that is citrus floral woody. The look of this rollerball perfume is beautiful enough to gaze upon. The price range of 10$-18$ is also worth the product.
Also, read the 10 Dark and hidden secrets of Indian Teenagers.
4. Signature Stripe Packable Backpack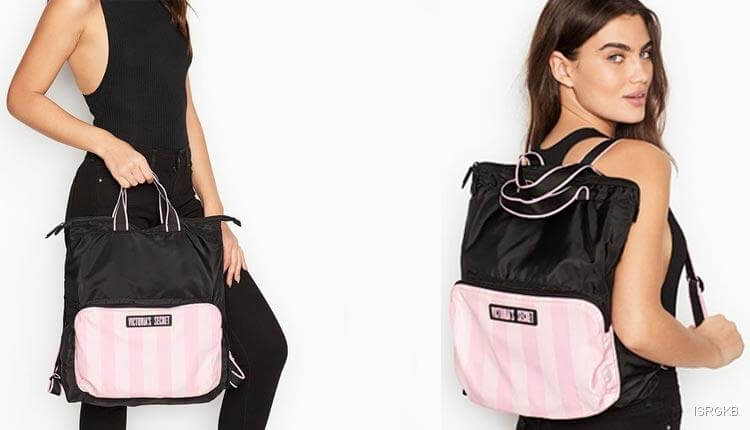 A very handy and cute backpack with the signature stripes on it, this can be a lovely product for your honeymoon trips. It comes with sufficient space for your necessities. The best thing about it is that this backpack is foldable and can be easily folded into a cube for your travels. It can save a lot of your luggage space.
5. Victoria's Secret Bali Coconut Palm Lotion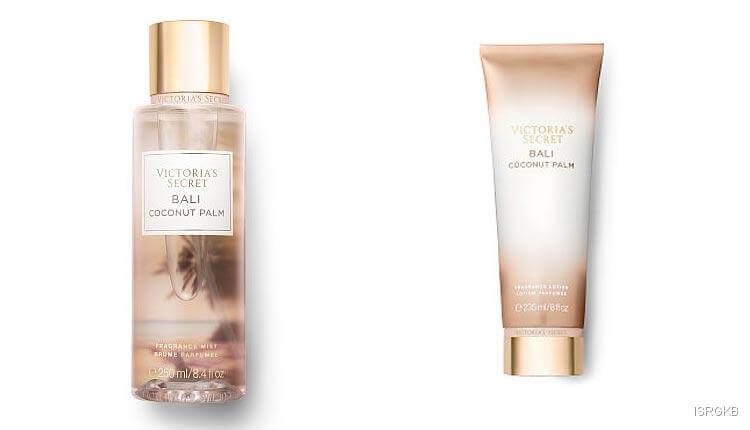 The lotion is something that every woman needs to nourish her skin with enough moisture and hydration. Victoria's Secret Bali Coconut Palm Lotion is a lovely idea to go for if you need a lotion for yourself. It is not only helpful for you on a daily basis but also can be your good friend if you're about to travel around for your honeymoon trip. Inspired by the coconut trees of Bali, this has a fragrance Coconut.
6. Victoria's Secret Golden Fig Lip Gloss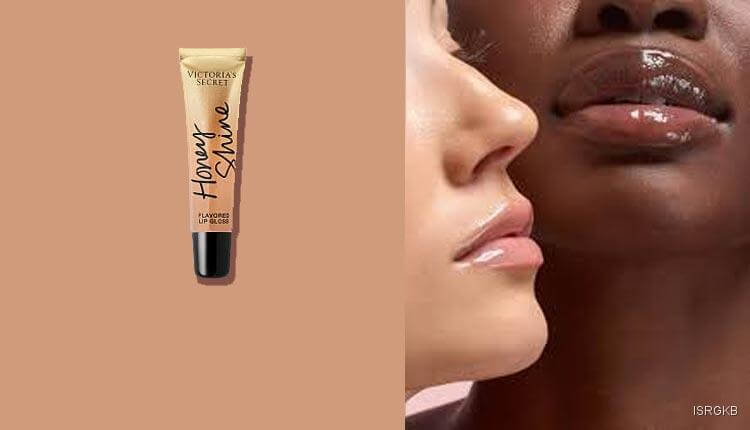 A lip gloss is a perfect option to add a pinch of drama to your make up face and also to give you a makeup look without any makeup. Victoria's Secret Golden Fig Lip Gloss is something that justifies the above statement so well. With its non-sticky formula and megawatt finish, you can put it over your favourite lip colour on your wedding day and make your lips glow with glam.
7. Victoria's Secret Heavenly by Victoria Super soft Modal slip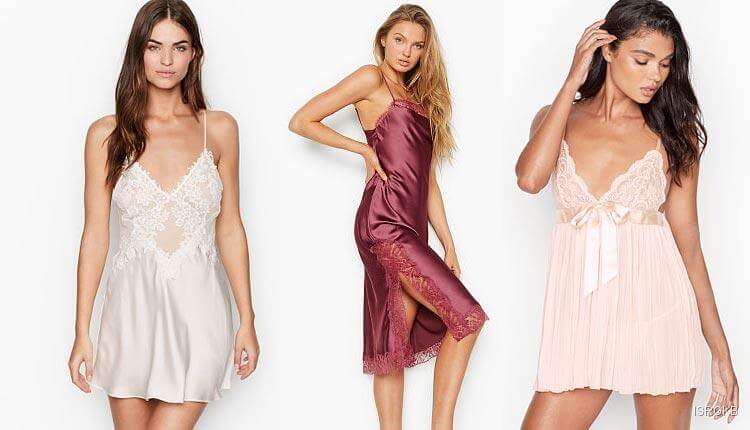 Who doesn't need comfy sleepwear? Heavenly Modal Slip dress is perfect for your beautiful nights beside your only love. Available in beautiful colour options and all sizes, this can be an instant turn on for your man. Bright colour options and comfortable fabric makes it more drool-worthy to buy.
8. Victoria's Secret Flounce Satin Kimono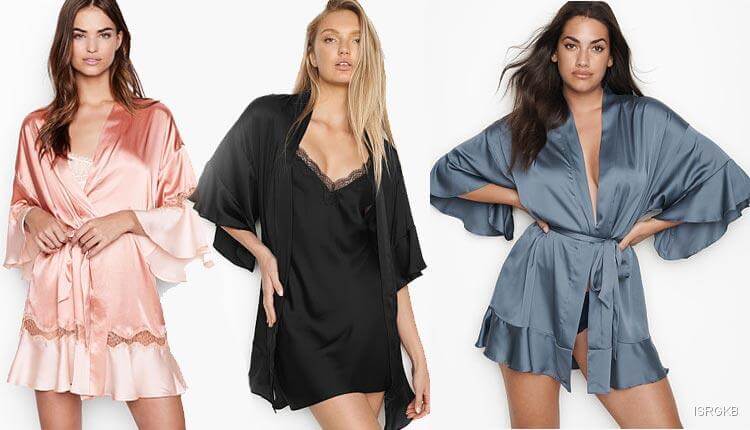 A kimono is the comfiest wrap up for your body and if it's a beautiful yet comfortable one by Victoria's Secret, it's an actual cherry on the cake. This polyester kimono has a relaxed fit tie waist. Bright and worth flaunting colour options are available in various designs.
9. Victoria's Secret Pebbled V-Quilt Everything Tote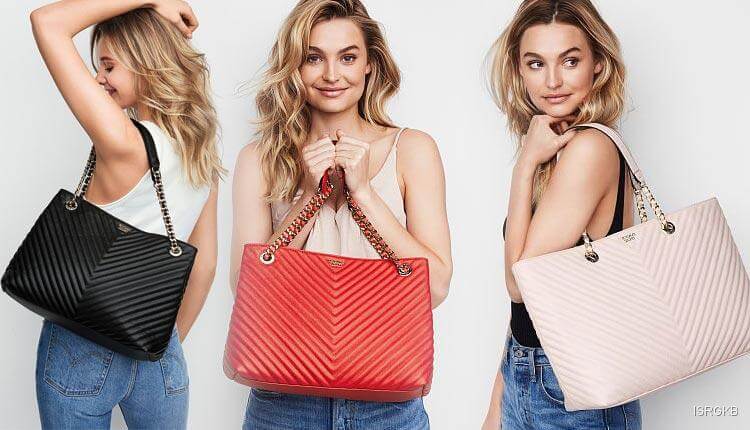 A Tote from Victoria's Secret can add a flavour to your style and personality. A chic and classy handbag with enough space for all your essential things like cosmetics, keys, phone, laptop etc. With zipper closure, these handbags are very trendy and can be carried by you in your bachelor's party, reception or after your wedding on various relative visits.
10. Victoria's Secret Push up Bralette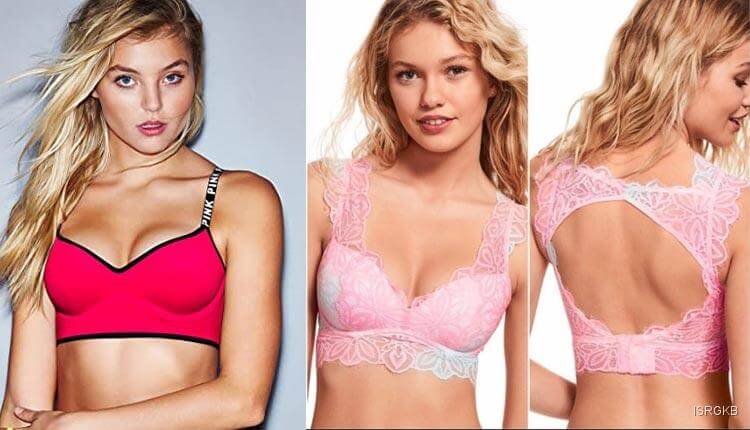 A lacy Bralette is a lovely go-to option when you're on trips with your man and want to go with the summery theme. Pairing a lacy Bralette by Victoria's Secret with any sleek designed bottoms or short skirts. Push up Bralettes are lacy, beautiful and with adjustable straps. Also, their push up quality will give you a shaped and firm bust look.
You might also be interested in A Dummy's Guide to Bra so Life Could be a Bit Easier.
11. Victoria's Secret Ribbed Midi Skirt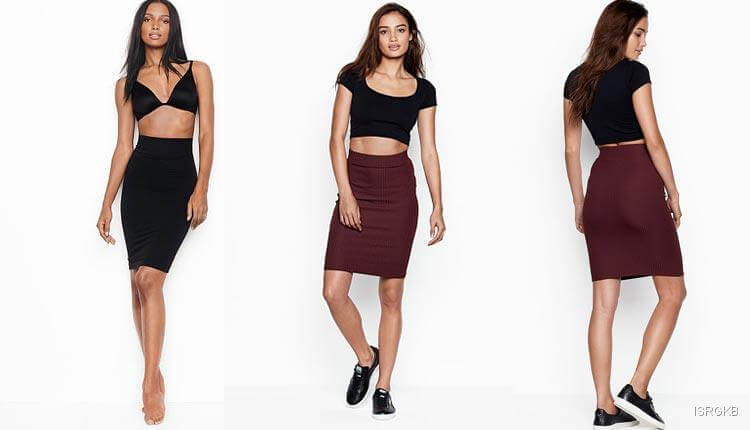 A ribbed midi skirt can be a lovely option to wear at your wedding events where the theme is western. Victoria's secret's high rise skirt with ribbed texture is a glam option to wear. It perfectly fits all the kinds of body and enhances their beauty. Available in all leading sizes, this midi skirt hits your knees in length and is very comfortable.
12. Victoria's Secret Lace Corset Dress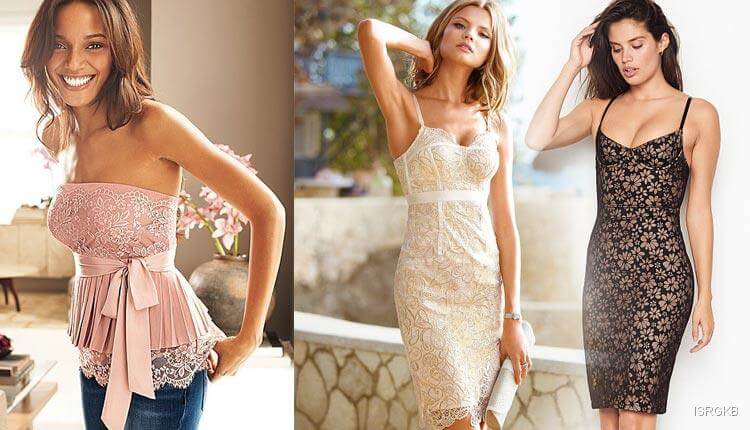 A pretty body fit one-piece Lace Corset Dress by Victoria's secret is a beautiful dress to wear and compliment your summer looks. Comfortable and classic in design and print this Corset dress is made for wearing in and out both. It has adjustable straps, is of a comfy fabric and with all-over floral lace.
13. Victoria's Secret for love & lemons Melrose dress
With puffed sleeves and alluring floral prints, this Melrose dress is a body fit sexy outfit to accompany you on your beach visits or lounges. It's a stretch Satin dress with invisible zipper closure. Also, it is available in two colour options and various sizes. Wearing this will give you a complete teen girly vibes.
14. Victoria's Secret Glitter Velvet High-waist Short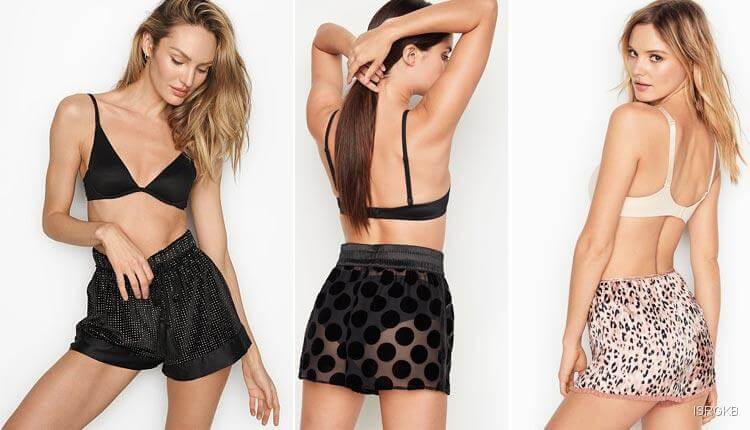 Who doesn't like Shorts? And Glitter Velvet High-waist Short by Victoria's Secret is not likeable but lovable. A great combination of Velvet and glitter these shorts can make you fall for them. Absolutely comfortable, chic and classic, they are stretchable and stylish. Available in Medium and large size, they are bordered with satin.
15. Victoria's Secret Wittley Wedge Sandals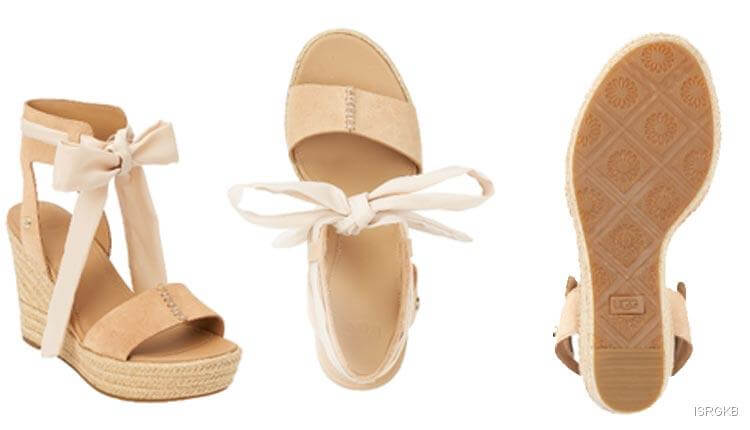 What's a good day without good footwear? Wittley Wedge Sandal by Victoria's Secret is an elegant choice to treat your feet with comfort. You can pair them with your wedding dress or carry them in any ceremony or to your honeymoon trips. Wedges never go wrong and Victoria's Secret Wittley Wedge can surely rock your look.
16. Victoria's Secret Embroidered Lace Babydoll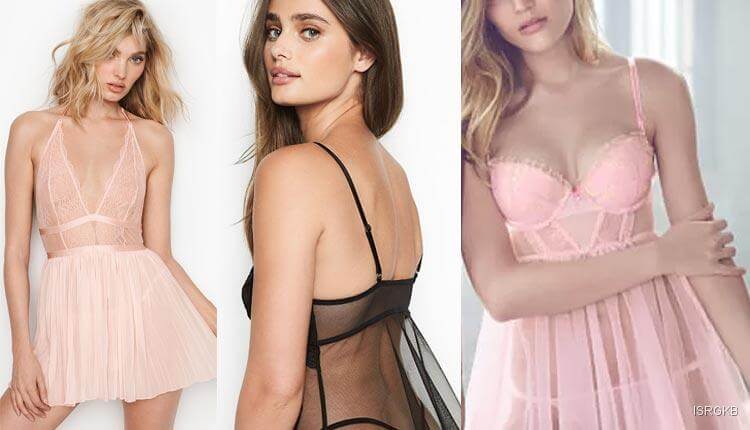 Victoria's Secret isn't a secret without the lingeries. Embroidered lace babydoll is one of their vast and tempting collection. It's a sheer mesh babydoll lingerie perfect for you beautiful nights beside your loved one. Sensual enough to turn anyone on and cute enough to be obsessed on yourself. You can grab this if you want to look prettier beneath.
17. Victoria's Secret Harper Ruffle Slip Dress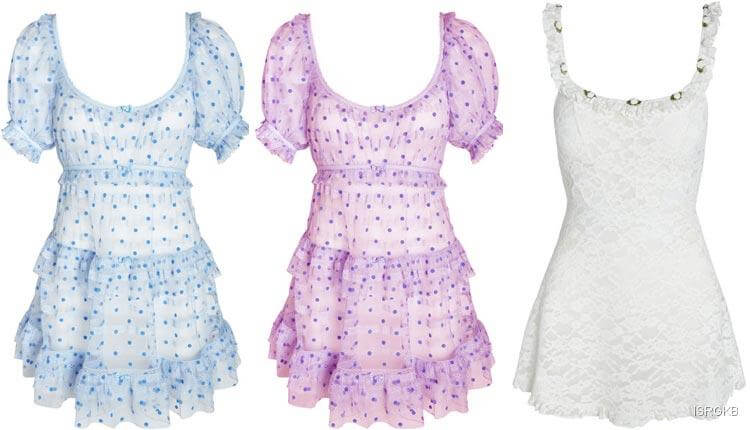 Another beautiful lingerie by Victoria's Secret, this ruffle slip dress is translucent, with short and cute ruffled sleeves and it's net fibres make it look more beautiful and appealing. It is finished with elastic trims along the neckline, waist and sleeves to make it adjustable and comfortable.
18. Victoria's Secret Light Push up Perfect Shape Bra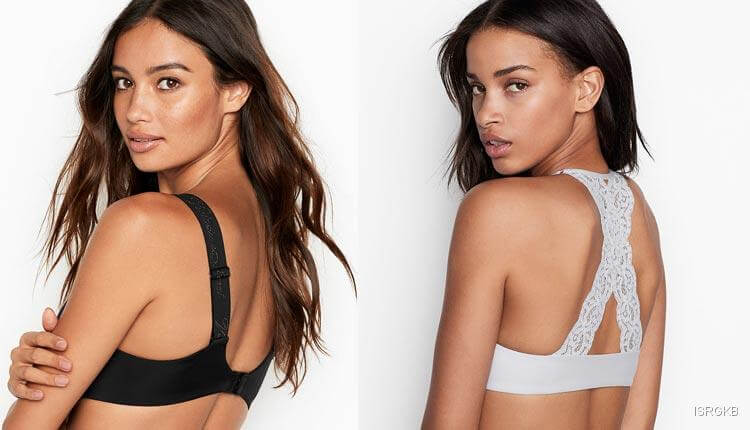 The bra is something every woman needs and if the bra is comfortable as well as gives you a perfect shape, nothing else is required. It's a padded and wired bra that gives you the perfect lift and shape. The straps are soft and strong and the hooks are adjustable. It's a great option not just for a bride to be but for every woman.
19. Victoria's Secret Bellana Suspender Harness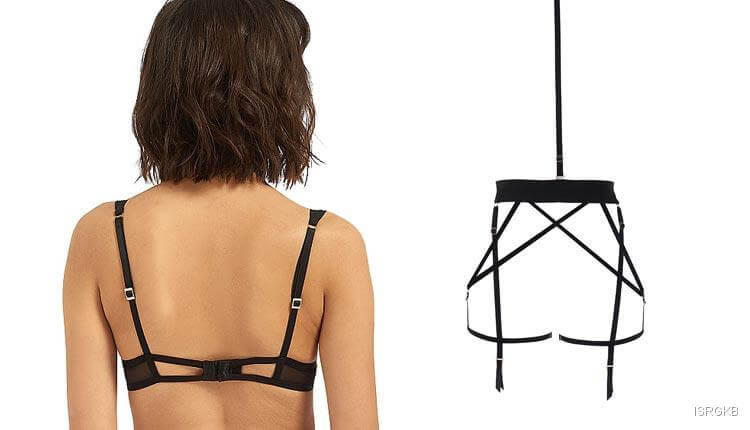 A truly gorgeous and ravishing silhouette from Bluebella for Victoria's Secret, this lingerie is too hot to resist buying. More than perfect for your sensual and adventurous side, this lingerie perfectly satisfies the statement by Victoria's Secret – "Lingerie Meant To Be Seen". Merely wearing it can give you wings of eroticism and can be a complete treat for the eyes of your partner.
20. Victoria's Secret Bombshell Intense Perfume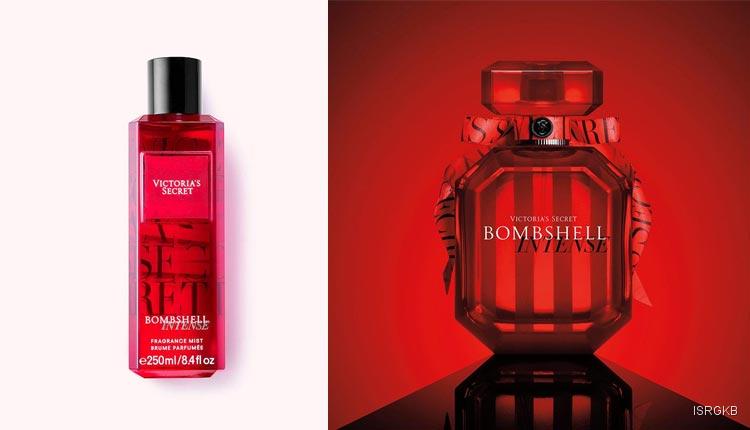 Good Perfumes are always provoking. Victoria's Secret's Bombshell series is also a good example of such fragrances. For a lady, a bride to be or a newlywed bride, this tiny bottle of elation is an absolute want. Bombshell intense perfumes can accompany you everywhere and of course, their odour would leave a tempting mark in everyone's smell senses.
These were the top 20 products you can go for if you're a bride to be or a newlywed lady. They won't betray you. Victoria's Secret is a name enough to flaunt your beauty in its best way. Be it the lingeries, accessories, footwear, cosmetics or fragrances, you won't be disappointed with any of the above-mentioned products.