Bras are a vital pit of any human with mammary glands. These lumps of fat require extra care, so they do not sag, hurt or jump. There is no perfect bra, as well. The straps of wire dig into the shoulder, some bras make it difficult to breathe, some bras you cannot wear on off shoulder or cold shoulder clothes and more. There are different women, as well. Some prefer to emphasise their glands while some prefer to minimise their glands. Some wear ethnic and some western. It remains the fact that every women and clothes demand different types of bras. None of them comfortable. In a world which has moved on so much, the bras remain primitive. Although we can not change the reality of bras, we sure can ease the pain of having to deal with puberty and bras.
Rule #1: Do Not Buy Your Bras Online
Go to a store where you can try it out first before you buy them. You might ask someone to measure your breast for you, or you measure it yourself. Do not be embarrassed when it comes to asking someone to do this for you. You are not the first and the last person for whom they have done this. They are professionals who have been trained and have reached a point where they have become experienced to think of it as just another part of the body. If in case you are shy or driven by the idea that your breast is something to be embarrassed about or are conservative in your thinking, then you might consider measuring it with a measuring tape. It is a complex process, though.
So how do you measure your bra size?
Begin by measuring the band size. That is directly located under the bust. Round off to the nearest number. If the number is even then added four inches otherwise add five inches. Your band size is the sum of this. Like if you end up being measure 33, then your band size is 38 and if 32 inches then the size is 36.
Now measure your bust. Here you need to hold the measuring tape loosely unlike when measuring the band size, especially around the nipple.
For difference (In) 0, 1,2,3,4,5,6 and 7 you are AA, A, B, C, DD, DDD, F and G respectively. Now let us calculate your cup size. Subtract the band size from your bust measurement. Refer to the sentence above. So, for 37 (bust)-34(band) you get 3In, which is a 34C!
Always buy black, white or nude. You may invest in other colours, but these three are a must have! Are you curious about the types of bras?
T-Shirt Bra
These bras are not always padded, but they generally are. What the still have is moulded protection, with or without underwire. They provide rigidity and based on the bust size, give a minimised look.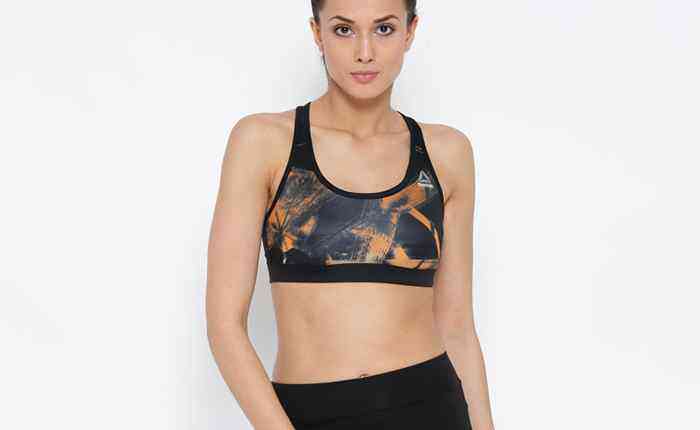 Sports Bra
This may or may not be comfortable based on straps, cups and band. These are generally used during sports.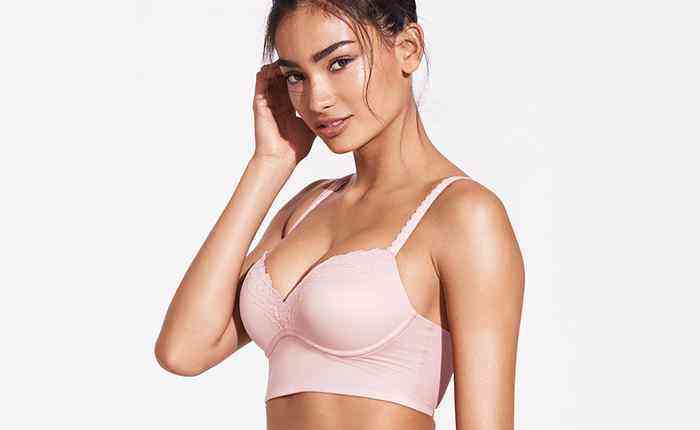 Push Up Bra
These lift your breast and add volume while making it look fuller. These are usually wired.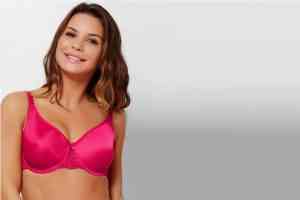 Minimiser Bra
These do the opposite job of a push-up bra.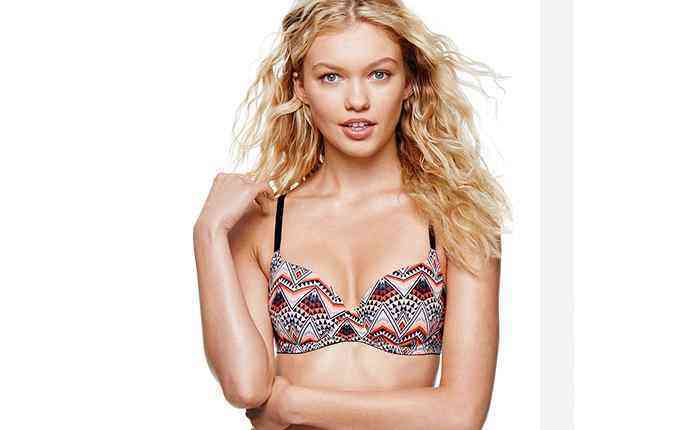 Padded Bra
A padded bra gives a fuller look to a woman with smaller breast size and provides complete nipple coverage. They also make your breast look double the size. So, be wise when choosing the right bra size.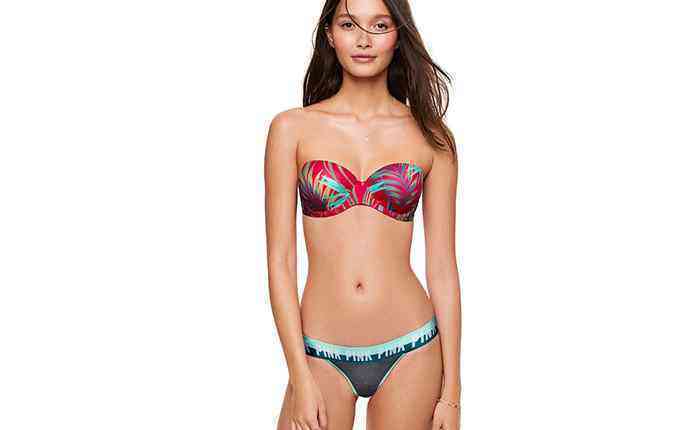 Strapless Bra
For this, you must get professional help. If it is too tight, it will make things difficult for respiration, and if it is too tight, it will slither down. You might as well choose one which has silicone cups.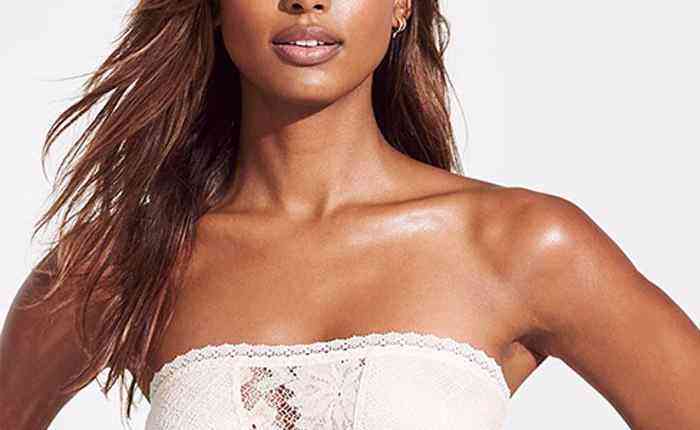 Bandeau Bra
Bandeau works similar to a tank top. Since they do not have hooks or straps to hold them right, make sure you try it on before you buy it.
Shelf Bra
These bras do not provide you with nipple coverage. These are what you buy for self-pampering. Usually made of tulle, lace or satin. These cover the entire breast but, in the middle, are transparent. But yes, they do provide support.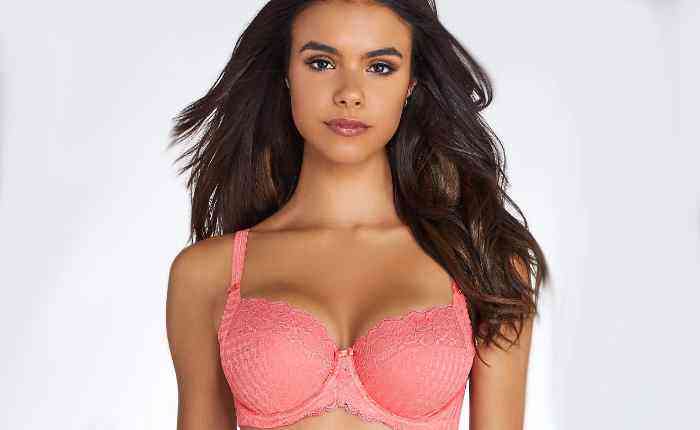 Balconette Bra
If you have small or medium sized breast, then this will work. It has thick straps and underwire to act as a support system. Reveals the top part of the breast. These do not offer much coverage.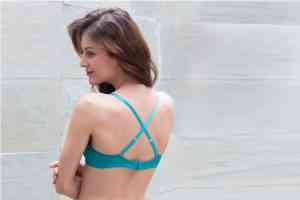 Convertible Bra
Using convertible bras, you can wear one strapped bra, two strapped bras, halter, crossed, strapless and what not. It has detachable straps which can be arranged in multiple ways by hooking them onto the slots. Then there are lace bra, halter bra, soft padded bra, stick on bra, longline bra, sheer, racerback, underwire bra, demi bras for small and firm breasts, front open bra, bridal bra, wireless bra, full support bra, maternity bra, transparent bra, silicone bra, seamless bra, built in bra or camisoles, plunge bra, cupless bra, bralette, mastectomy bra, no sag bra, cage bra, etc.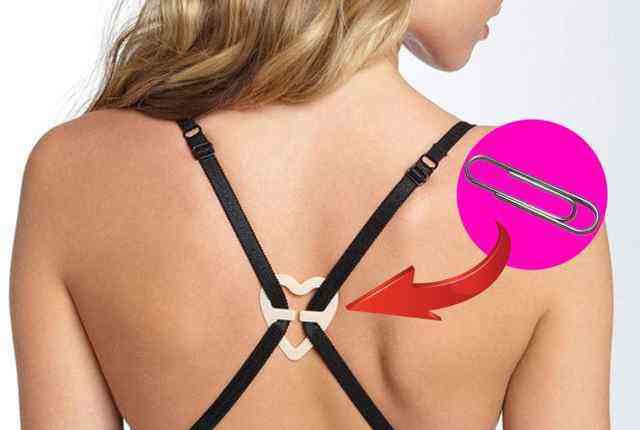 Rather than buying a racerback, you can buy a paperclip or bra clip and pin the straps together. While trying out, be sure to bend forward from the waist to ensure that the breast completely covered by both the cups and in addition to that the bra should be levelled with the front. You should be able to slide only a finger underneath the bra to make sure it isn't loose. To fix falling straps first, you need to tighten the band and then shorten the straps.
In case the cups of your bra pucker up or your breast bulge out then it is a confirmed fact that the bra you are wearing is not the proper size. Turn sideways. Your glands should sit midway between your shoulders and elbows. A bra that fits perfectly when secured on the first hook is your soulmate. Do not hang your bras or put them in a dryer. Just lay them out to dry in air. Do not store your bras inverted one over each other. Rather keep both the cups open. You can get a bra organised for that.