Now in a world full of people, every minute and second an incident happen in every corner of the Earth. We get the information of these incidents through three mediums-internet, newspapers and news channels. We are aware of the fact that the whole of humanity is suffering from novel Coronavirus or Covid-19, and we get minute to minute update of the spread of this pandemic. The total population of India is 135 crore plus and 99.99 per cent people know how harmful is novel Coronavirus and taking enough precautions to fight against this pandemic. But the credit goes to the news reports and media which are responsible for spreading a positive awareness message among masses.
There is a significant role of media for the development of India. We get connected to every corner of India through Indian media. Indian Hindi news channels contribute a substantial part in the distribution of correct information in India. Here is a list of top 10 best Hindi news channels of India.
The 10 best Hindi news channels of India in 2022 are:
1. Aaj Tak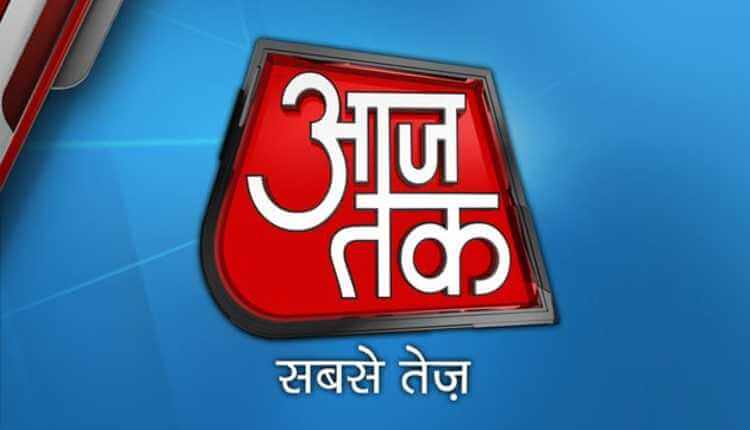 Aaj Tak is one of the oldest news channels of India. It was launched on 31st December 2000 19 years ago. Living Media Group owns Aaj Tak. Aaj Tak is headed by anchor Anjana Om Kashyap (Executive Editor) and Sudhir Chaudhary (Consulting Editor). Other famous anchors are Rohit Sardana, Shweta Singh and Chitra Tripathi. High TRP shows are Dangal and Halla Bol and Black and White, Black and White show is hosted by Sudhir Chaudhary. Sudhir Chaudhary was the star anchor and reporter of Zee News and became popular for his prime time show DNA on Zee News, but left Zee News in 2022 and joined Aaj Tak. The Dangal and Halla Bol. Aaj Tak won this year's Indian Television Academy Awards for the best news channel. Aaj Tak has won this award 18 times which is a considerable achievement. From 18 years, Aaj Tak is one of the popular news channels of India.
Slogan: Sabse Tez (Fastest Ever).
2. Republic TV Bharat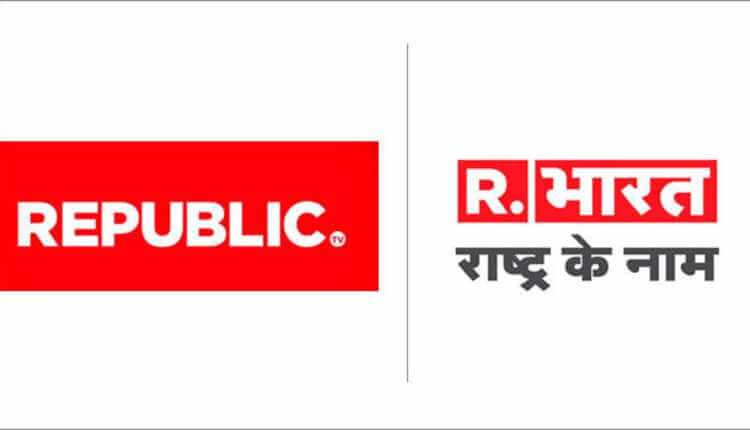 This channel is freshly launched on 6 May 2017 2 years ago by Arnab Goswami and Rajeev Chandrashekhar. In May 2019, Arnab Goswami became primary owner when Rajeev Chandrasekhar left. This channel is famous for its show 'Poochta Hai Bharat' hosted by Arnab Goswami (editor in chief). Arnab Goswami is the most popular anchor and reporter of this channel. Recently, Our prime minister Narendra Modi appreciated his dedication and worked for spreading awareness of Coronavirus. Narendra Modi appreciated him through a tweet. Also, read the Journalism Career and Journey of Arnab Goswami.
Slogan: Rashtra Ke Naam (Dedicated to the nation).
3. Zee News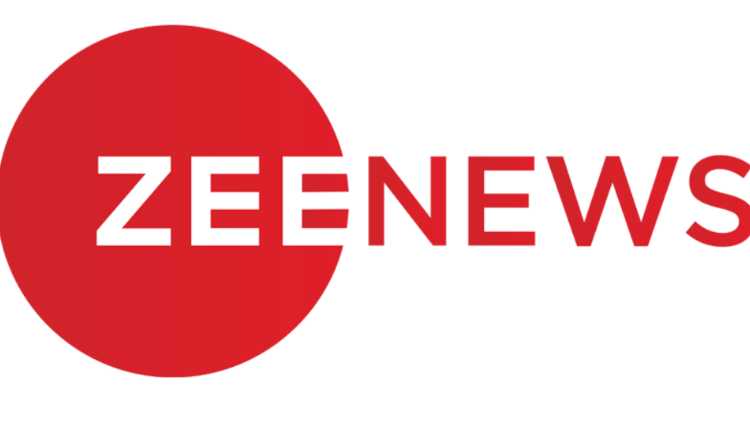 Zee News was launched on 27th August 1999, 20 years ago and its name was Zee Sports Limited. In May 2004 it was updated to Zee News Limited. In 2013, Zee News name was updated to Zee Media Corporation Limited. It's top TRP shows are 'DNA-DAILY NEWS AND ANALYSIS.' and 'Taal Thok Ke.' DNA- Daily News and Analysis is a prime time show hosted by Rohit Ranjan, previously Sudhir Chaudhary used to host DNA show and was Editor in Chief at Zee News. Sudhir Chaudhary was the star anchor and reporter of Zee News before he left Zee News and joined Aaj Tak in 2022. Zee News contributes a lot for Indian media by his reporting. DNA show runs more than 90 minutes from Monday to Friday.
4. ABP News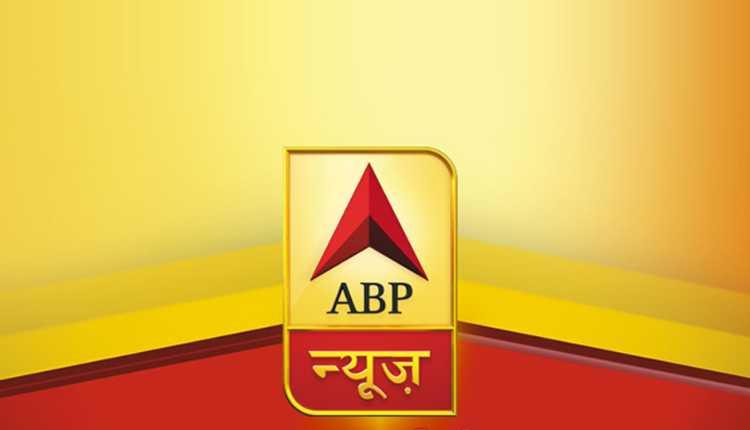 ABP news previously known as Star News is one of the popular Hindi news channels of India. It was launched on 18th February 1998 by Star India. On 16th April 2012, Abp group handed over Star News by replacing its name with Abp news. Now, in 2020 Abp news is headed by Rubika Liyakat and Romana Isar Khan. Top Trp shows are 'Samvidhan Ki Shapat' and 'Master Stroke.' ABP group won 4 significant awards at exchange four media news awards in 2019.
Slogan: Aapko Rakhe Aage
5. News 18 India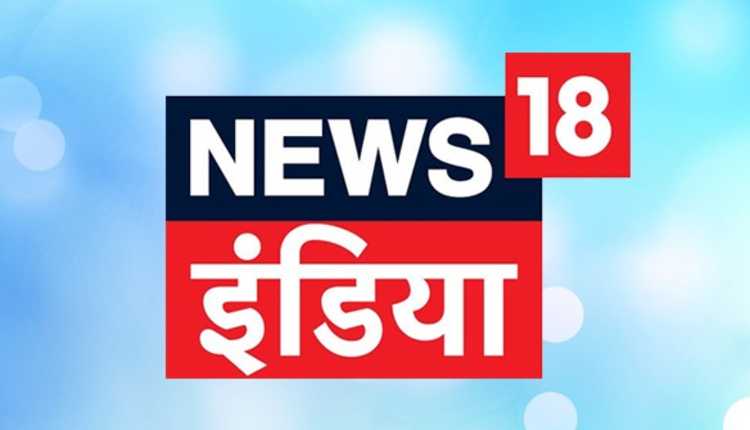 News 18 India previously known as IBN7 or Channel 7 is now owned by Network 18. It was launched in 2005 by Dainik Jagran, but it was taken over by Network 18. IBN7 or Channel 7 name was updated to News 18 India in 2016. It's top Trp shows including debate, news and headlines are 'Aar Paar', 'Kattcha Chitta' and 'Sau Baat Ki Ek Baat.' This channel's lead anchors are Kishore Ajwani, Ameesh Devgan, Priti Raghunandan and Anand Narasitinan. This channel was blamed for its biasness towards BJP by some leftist but it not true on ground zero and this channel brings out the true information without any discrimination.
6. India TV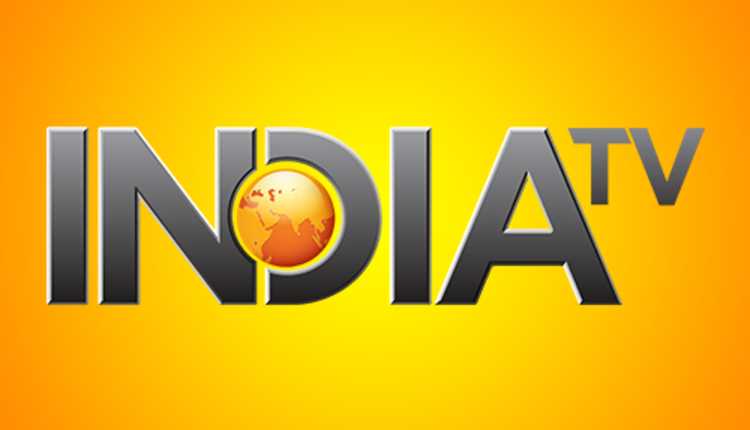 India TV is one of the popular Hindi news channels of India. It was launched by its star anchor and editor in chief Rajat Dharma on 20 May 2004. It is a self-made channel which famous for its two shows 'Aap Ki Adalat' and 'Aaj Ki Baat Rajat Sharma Ke Saath.' Rajat Sharma hosts both these shows. This channel is popular due to immense popularity, name and fame of Rajat Sharma. Other lead anchors and reporters of this channel are Saurav Sharma, Pankaj Bhargav and Archana Singh.
7. News 24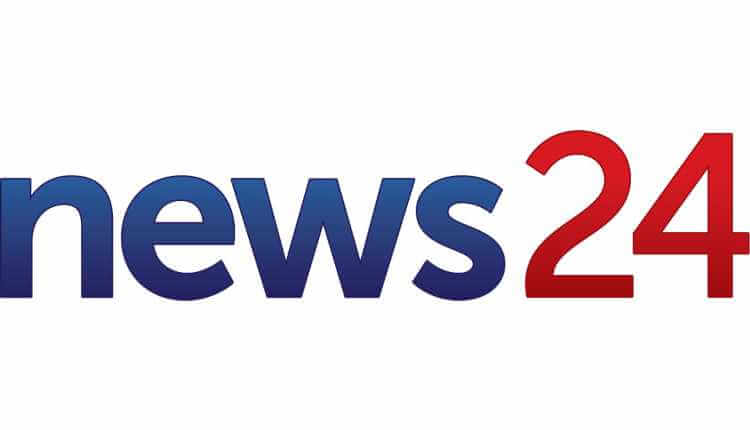 News 24 was launched in 2007 by B.A.G. Network. Its top trip anchors and reporters are Anuradha Prasad, Manak Gupta and Sandeep Chaudhary. This news channel also organises a unique annual program called 'Manthan.' Its TRP gathering show is 'Rashtra Ki Baat' by Manak Gupta, executive editor of News 24.
Slogan: Think First.
8. TV9 Bharatvarsh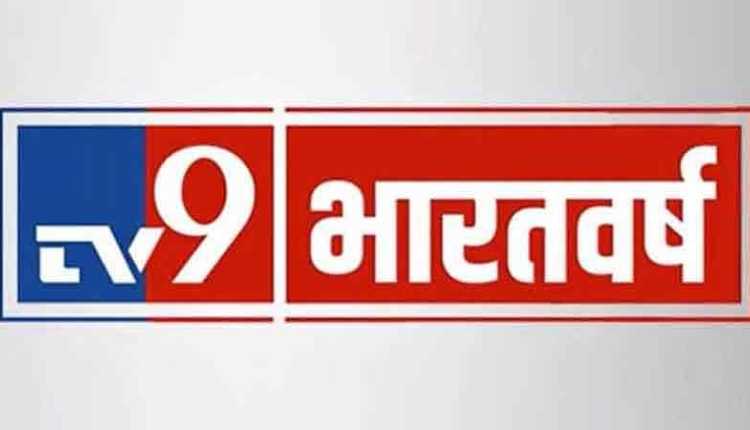 TV9 Bharatvarsh is the newest launched news channel. It was launched on 31st March 2019 by Associated Broadcasting Company Private Limited. This channel is growing its viewership day by day. The senior executive editor Nishant Chaturvedi is the lead anchor and reporter of this channel. At prime time 9 p.m. recently he launched a show 'FIKAR AAPKI' on TV9 Bharatvarsh. Another TRP gathering show is 'RASHTRIYA BAHAS.'
Slogan: AAO DESH BADLE(COME CHANGE THE NATION).
9. News Nation

News nation was launched on 14 February 2013. News Nation Network owns it. It is famous for its Primetime show 'Khoj Khabar.' Edition hosts this show in Chief of News Nation Deepak Chaurasia. Deepak Chaurasia is one of the hardworking and dedicated anchors and reporter. He is praiseworthy, and his recent ground report of Shaahen Bagh exposed the dark side of the protest against CAA, NRC and NPR in Shaahen Bach.
Slogan: Jahan Khabron Ka Silsila Kabhi Nahi Thamta (Where news reporting never stops).
10. NDTV INDIA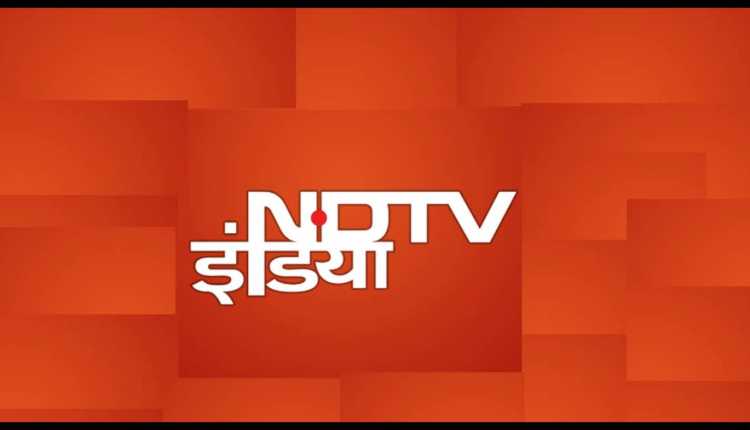 NDTV TV (New Delhi Television Ltd.) is a news company launched in 1988 by Radhika Roy. NDTV India is part of NDTV, and NDTV India was launched in 2003. This channel is headed by Ravish Kumar(Managing Editor). The top TRP show is 'PRIME TIME' hosted by Ravish Kumar. BJP often criticizes this channel for showing news against Modi government. Ravish Kumar is also tagged as anti-Modi. Even he received death threats by some people for criticizing Modi government, but he is consistently working with NDTV. Recently, Ravish Kumar won 2019 Raman Magsaysay Award for his journalism.