Imagine what you would do if someone attacked you in the middle of a road? Or What would you do when someone tries to steal your purse? Or What would be your action if someone eve teases you? Will you run away or stand there and fight back?
There can be a variety of answers to it. Some might say they will fight back, and some might say they will run away, and some might say they will call the police.
Dear women, have you ever thought that perhaps you could put an end to this by opposing these activities and merely fighting back. The best way you can do this is through self-defence. Also, read the challenges faced by women in India.
Now the question arises – how can you define self-defence?
Self-defence is an art that is known to many but possessed by few!
It is an activity, which is required for self-help and self-protection. These days where crimes against women are on raise, self-defence can be the biggest asset for protection.
Traditionally, in India, every princess or queen inherited this art from her Parents or Gurus- so that she could protect herself at the times of emergency.
With the advent of new technology and easy lifestyle, self-defence has lost its importance, and today many women do not wish to learn this art. Don't miss the Factors that act as barriers to women employment in India.
Why do women need to learn self-defence?
To be self-independent:
Self-defence can make women independent.
Let us say you are walking on a road alone after 9 PM. Some goons try to attack you, what would you do – runaway, and what if they get hold of you?
The best thing if you are a woman and you practice self-defence, it can help you to be more independent and fearless. Instead of running away, you can use defensive techniques, teach them a lesson, and protect yourself.
To feel more confident:
Once you are self-sufficient and self-independent, you do not need to think twice before doing anything or taking any action. You can feel more confident in yourself and develop thoughts that are more positive.
To be stronger:
Once you learn the art of self-defence, you find yourself ad mist a tight and tough schedule of strengthening your body physically. There are varieties of physical and mental training activities included in self-defence that can train you holistically. Hence, once you practice so many physical activities, you tend to grow stronger and be self-independent. This also enables women to self-protect themselves in the time of danger.
All of the readers, browsing through this piece of the article, know about the discrimination that women face, whether it is a workplace or a road!
Every woman who learns this art promotes woman empowerment silently in her own way.
To develop a sense of dignity:
If you do not have respect for yourself, do not expect others to respect you!
These techniques of self-defence give you a wide knowledge of respect and trust. Once you master this art, it becomes easier for you to develop a sense of self-worth and self-pride.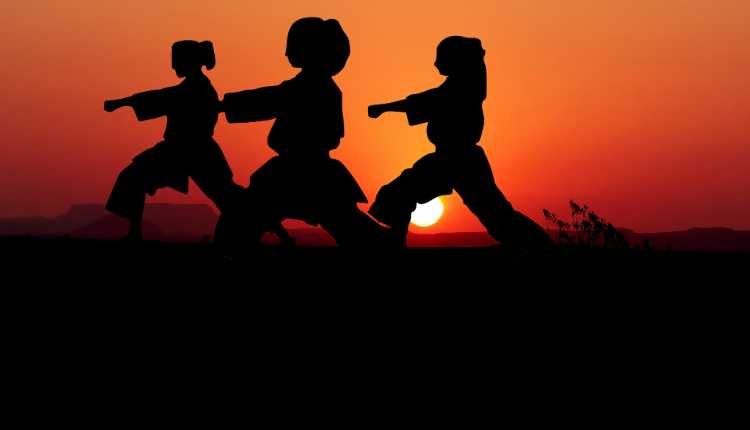 Negative consequences of not learning self-defence:
1. Physically weaker:
Scientifically women are physically weaker compared to men, but self-defence can fill up this loophole and make women stronger and healthier. When you do not know the basics of self-defence, you are more prone to being physically fragile.
2. Mental fear:
When you do not know about self-defence, you turn into a victim of mental fear and have a feeling of insecurity in your mind. Being mentally independent becomes a challenge.
3. Prone to attacks:
This is obvious, right! Self-help is the best help if you do not know the correct way of defending yourself; it is obvious that you will be prone to attacks and crimes.
4. No idea of self-worth:
Self-defence teaches you a lot about self-respect, self-help, and self-worth. When you do not know the basics of self-defence, there are chances that you might lose your confidence and feeling of self-dignity due to problematic situations.
5. Being more dependent:
This is the biggest drawback where you have to be dependent on your family and friends irrespective of your age. Whether it is a mall or a home, you need to prepare yourself for the worst. When you do not know self-defence, surviving with self-independence is tough.
How does self-defence act as a relaxation technique for women?
1. Physical stretching:
Self-defence involves many physical stretching activities. Although some of them are strenuous, they can actually help you make yourself stronger by stretching their nerves and tightening them. These exercises help in releasing powerful toxins from your body and promoting relaxation.
2. Mental exercises:
This art can teach you how to respect yourself. It involves many mental training exercises that can help you train your mind, have positive thoughts, and maintain an overall balance. This is an effective relaxation technique for women who work roundabout the clock.
You need to keep your cool if you are a busy woman and practising self-defence can help you in doing just the same.
3. Recreational activity:
Let us say you are not working, and you need to relax a bit.
Practising self-defence can actually help you relax your mind and release your stress. It can keep you fit and improve your blood circulation levels.
4. The outlet for anger:
Let us say you are frustrated with your work. You are married, and you have a family. How will you release your anger—by shouting at your family?
No right
Self-defence can help you relaxing and soothing your anger. When you practice self-defence, it involves a significant amount of heavy physical activity that helps you remove your frustration. It thus acts as an outlet to your anger and a method of self-help.
5. Breathing techniques:
This art involves a good amount of breathing exercises as well. When you have a significantly high level of stress and wish to use a relaxation technique, self-defence can help you largely in post-stress management.
Conclusion:
It is a tough challenge for women to conquer their life problems and be successful. Thanks to these self-defence techniques, it is easier for women to manage their holistic health and relax their minds.