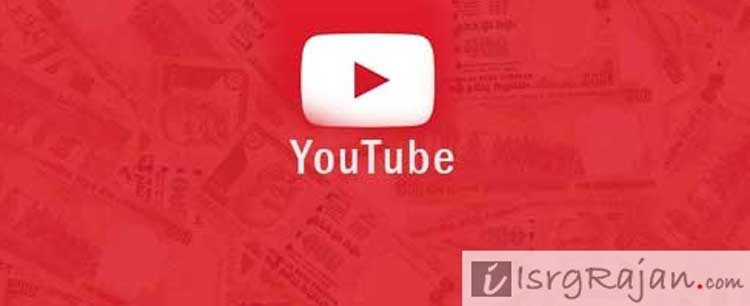 How to Earn Money from YouTube in India?
A potential way of Generating a Second Income online in India
"Making Money is not so Easy" is an old and outdated dialogue which has expired with the coming of YouTube, Social networking websites and Google. Today, you can make lakhs of money with your skills and abilities and that's all from sitting at home. Here I am going to show you how to earn money from YouTube by Creating videos. First up, let us get clear about some common misconceptions that people have when they want to earn from YouTube.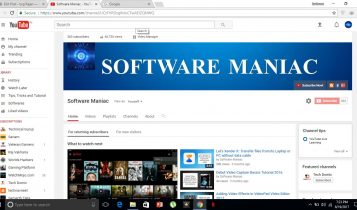 Let me tell you that earning money from YouTube is not as easy as it seems, but if you have the skills and patience, you can go a long way. I have my own channel named Software Maniac. I created it 18 months ago and since then I have been constantly involved in making videos on Software, tips, tricks, etc.
Let's take a look at some general knowledge.
You don't earn money on the number of views or number of likes or dislikes; you earn money on the advertisements you get on each video. But eventually number of views will increase the probability of an ad being shown on your video.
 You can't earn money before hitting the 10K views mark on your channel. So, even if your views are increasing, ads won't be shown on your channel and revenue won't be generated before crossing the milestone.
You have to create an Adsense account and need to approve it by Google Adsense team which usually takes from few days to 1 month. They ask a lot of information apart from general sign up process such as linking a bank account. You have to pass the minimum threshold amount of USD $100 (or more set by you) in Adsense balance before you can withdraw money.
The amount of money paid by each advertiser and each advertisement of a particular advertiser for an ad click varies vastly and can't be calculated simply by math. However, you can extrapolate and get an overview on the amount of money you will be earning based on the number of views on a particular video.
You need to create videos of a particular genre only rather than creating any random videos. In this way, you will increase your subscribers and your revenue, ultimately.
The amount of revenue generated also varies on devices and platforms, traffic sources, geography and playback locations from which your video was accessed.
You can't upload plagiarized videos, copyrighted content or community guidelines violated videos. In short your content should be original and free of sensitive content.
Now, after creating a successful YouTube channel and adding a video or two, you need to create an Adsense account.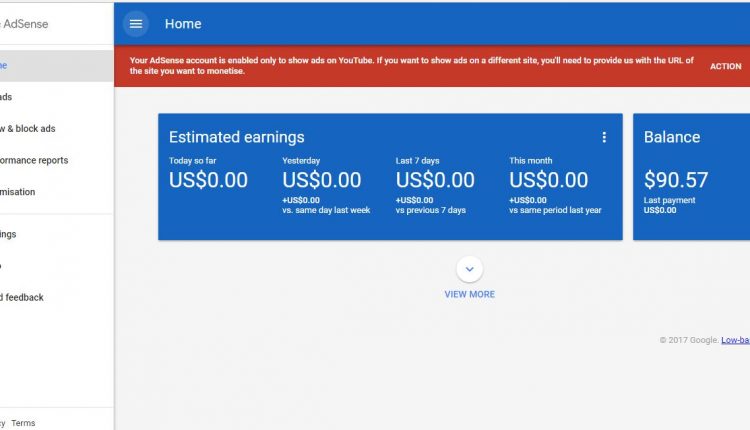 This is how an Adsense account looks like when its completely functional. The Adsense account need to be linked with your YouTube channel.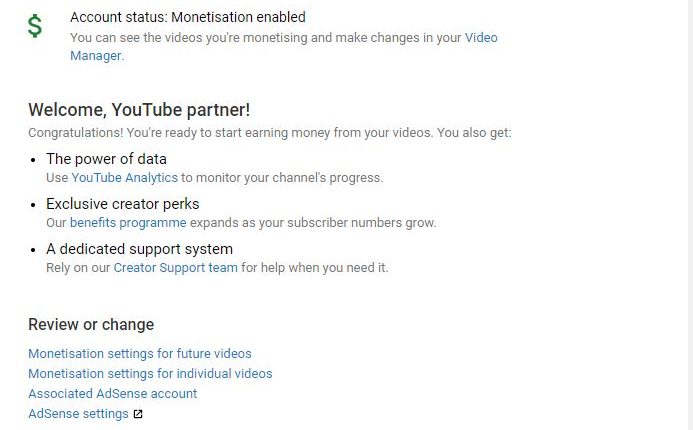 After successful linking of your YouTube channel and breaching the 10K milestone, you will finally get ads on your video. Through YouTube analytics, you will get an idea about the amount of money you are earning everyday.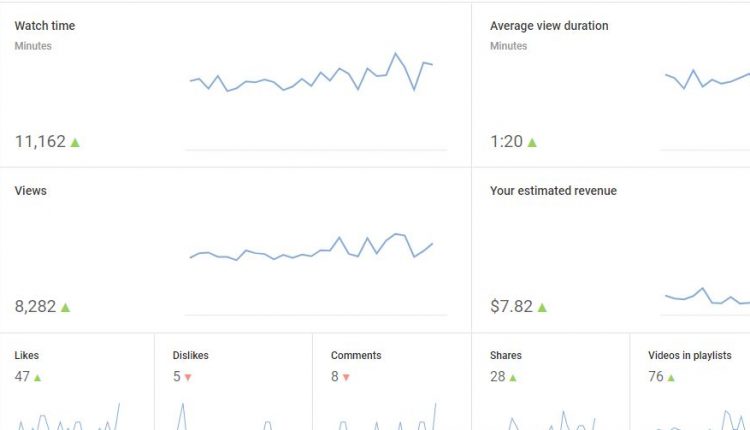 The revenue generated per month through YouTube is transferred to your Adsense account on the 21st of every month. After reaching the minimum threshold of 100$, Google Adsense automatically transfers money into your bank account linked by you. You can also link your Adsense account to your website or blog page, but it is really difficult to get approved. With YouTube, you can easily get your account approved within a day or two after the milestone of 10K views is crossed. After crossing the 100 subscriber mark, you can actually create your own custom URL.
Earning money from YouTube is both difficult as well as rewarding. Just make sure to give your best in every video so that the quality is not compromised. I am sure your patience will pay off and you will be rewarded sweetly.