When you have got the perfect outfit in your mind, but when you wear it- it just seems incomplete as a whole. You got your favourite top and that cute skirt you saw your favourite influencer wearing it. You bought it, alright, but something went wrong. The reason being, it lacks the perfect add-ons that make your whole outlook complete. Accessories can add that glam to any outfit and ooze out that perfect charm to be the centre of attraction anywhere and at any time. All you need are the right accessories with the right outfits you are good to go as the next fashion diva in your college. Especially in the winters, when you are bulked up with all the clothing layers, accessories can lend you that perfect aura and structure to your overall outlook. However, more often than not, we get confused with what to pair. What a college girl needs is the guide to match the correct accessories. You don't need to work hard at it but just coordinate it right. Here is a collection of ten accessories that you can add to your fashion diva wardrobe.
10. Chunky Link Chain Necklaces (Rose Gold and Silver)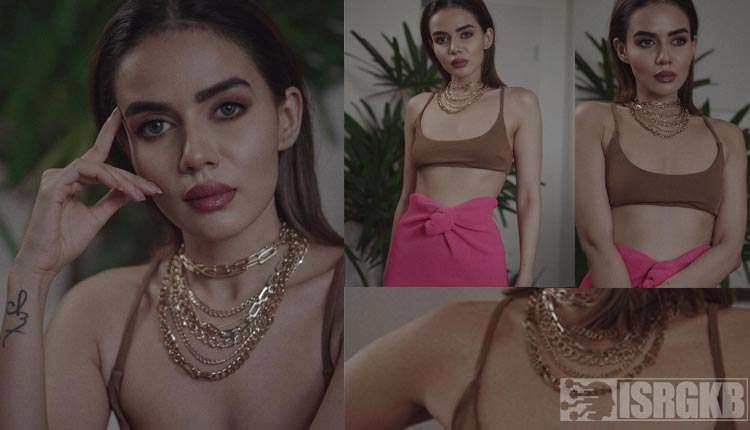 One of the trendiest accessories that have emerged this winter 2020 is the Chunky Link Chain Necklace. Over the pandemic, the need to have a social presence has been overwhelming. That gave rise to sustainable fashion, i.e. using statement pieces again and again to construct whole new outfits. Chunky Link Chain necklaces have been endorsed by many top influencers and actors and actresses that added an oomph factor to an otherwise mundane outfit. Fun fact, even before Chunky Link Chain Necklaces became a trend, Bappi Lahiri was the trademark figure in OTT jewellery pieces. Recently, Kiara Advani was decked up with chunky link chain necklaces for her song "Burj Khalifa". Among the top influencers ruling over Instagram, Body Positive Influencer Sakshi Sindhwani has been seen matching up her outfits with this on-demand accessory, one of the best accessories for college girls (and easily construct an outfit without even the need to think it up in your head and without any dilemma about whether it would look good!)
How to style: Wear a gold one over a turtle neck or a slip dress layered over a turtle neck; however wearing the silver will give you that perfect vibe mix between chic and stylish. You can style it with a plain satin slip dress and need no other embellishment to rock the party!
Fun DIY: You can use the necklace to tie on the belt loop of your jeans and get the biker chic look ready to go. Also, see Everyday Stylish Indian Fashion Ideas for girls.
9. Two in One Shoulder and Waist Bag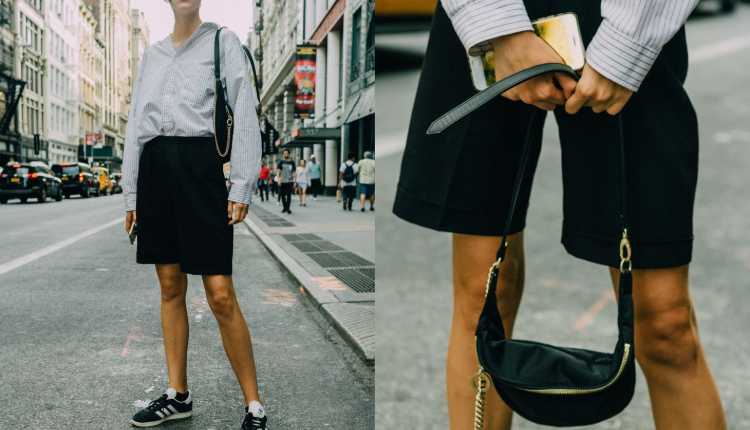 It would be a surprise to know this is one of the fashion accessories which actually doubles up as a shoulder as well as a waist bag and is a workable accessory. Especially in case of winter, when we need to carry scarves all around but not wear all the time, these two-in-one bags are one of the must-have pieces or fashion accessories for every college girl. In fact, this can actually give out a diva-like vibe for every college girl.  Among the winter accessories, this is a multi-purpose piece that can make you the centre of attraction. In one of her recent videos, Dolly Singh (Comedian, Influencer and actor in Bhaag Beanie Bhaag) wore a waist bag over her shoulder to give out the modern yet casual look all over in a Monica Geller-Bing-Esque look book.
How to Style: You can wear it around your waist, or across your shoulder or even over your shoulder, teaming it up with your favourite denim and cami or crop tops. Don't miss the best comfortable dress options apart from jeans for girls.
8. Mask Scarf with Stole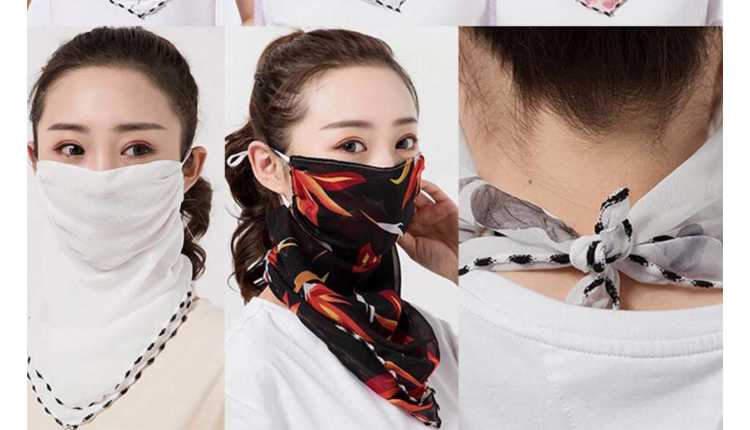 Since the start of the pandemic, masks have become everyday's necessity. This became one of the hyped accessories of a winter college diva. To work around masks, were everyone's winter accessories. Every member within the fashion industry has been looking for a mask modification. Mask Scarf with Stole is an attached mask with a scarf can be easily used to cover your face as well as protection from tanning around your head and neck, even shoulders and arms.
How to Style: You can style this with basically any casual denims and a crop top, or to be that extra Winter Fashion Diva, use a chunky chain to wrap around the mask handles that goes around your ear. It will give you an extra edge if paired right with a maxi slip dress.
7. Embellished Hair Clips and Barrettes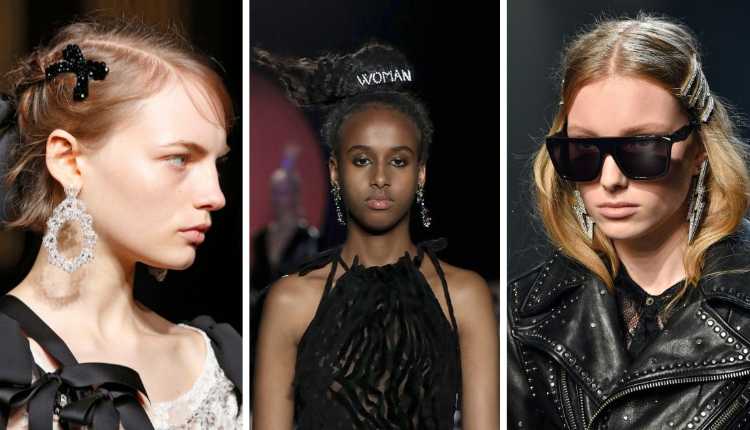 To add on to any outfit, just put on those oversized letter barrettes to give out a major winter style statement even with all the layering and winter coats. It provides that glam diva look overall paired with right coats over a cutesy dress. Winter accessories have made a major comeback with the inclusion of barrettes adopted by celebrities like Lilly Singh, Nia Sharma as well as influencers like Nava Rose that have styled the barrettes amazingly.
How to Style: Get that crop top on with a denim skirt, swipe up your hair to one side and pin a cluster of barrettes and hairpins on the other side. However, depending on the outfit, you can absolutely transform from a cute girl to a sexy diva (if worn with the basic black or red midi, mini or maxi dress).
6. Over the Knee and Knee High Boots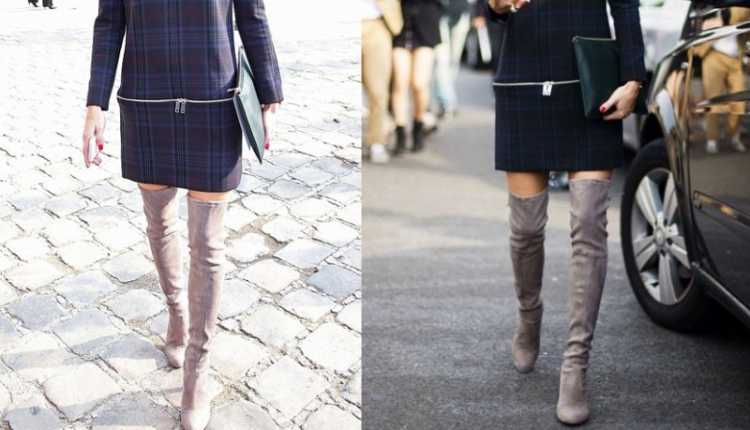 Over the Knee Boots has been more of a necessity than a winter accessory in the college-going girls. It is a very versatile fashion accessory that can pull up the diva level of any outfit to the max. Styling it in a non-conventional way, Komal Pandey has emerged as a fashion icon styling it with saree. Even influencer Kritika Khurana has styled over the knee boots with joggers over denim pants and dresses.
How to Style: With denim, pant tucked in the OTK boots or a jogger pant. OTK Boots come in many types like low heeled combat boots as well as stilettos and block-heeled boots. OTK boots are also styled with T-shirt dresses as well as bodycon and skater dresses. Also, slit dresses are amped up with over the knee boots to flash out that edgy-chic vibe.
5. Printed Scarves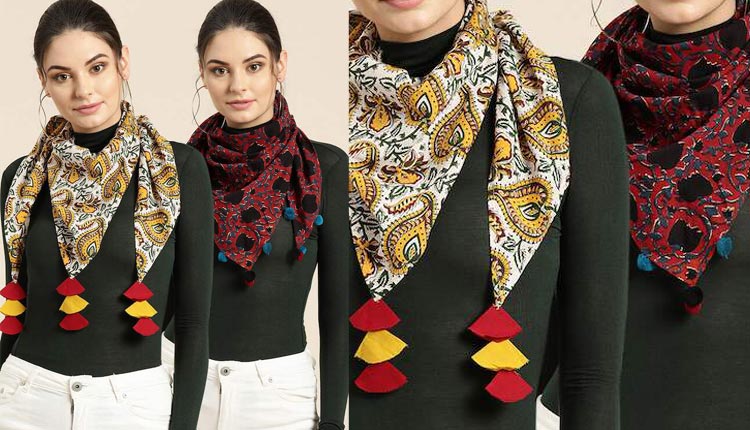 Scarves have always been in vogue be it with Kurtis or basic tops. However, for a winter fashion diva, you have to go out that extra mile. You can use it as a hair accessory or even layer it as a top over your basic top that can be practical and speak for a style statement of a diva and can be easily worn by any college going girl without the need to cover up.
How to Style: Over a turtle neck, you can wrap the scarf and tie it on your back with a single folding of the scarf horizontally. You can also braid it along with your hair to give out that boho vibe. Also while twisting the bottom o your basic white top, you can tie the scarf around the knot and tuck it in, so the scarf is visible as a part of your top. Kritika Khurana styled this fashion hack amazingly with a basic white tee and a printed scarf.
4. Oversized Belts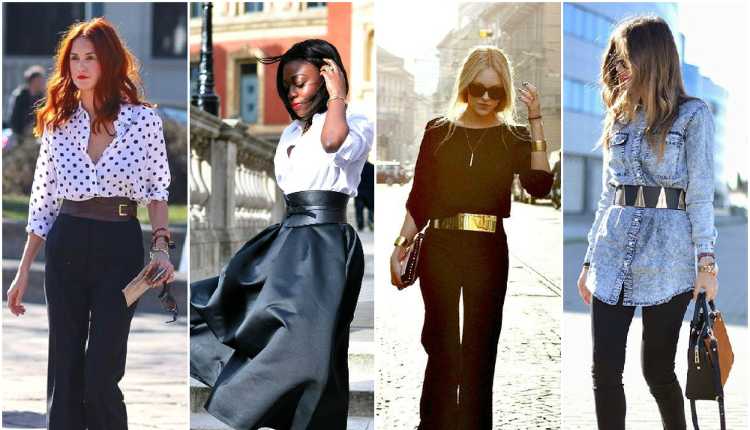 During the winter, specifically, layering is essential. However, all those bulked up layers of coats and long jackets can make you look frumpy. An oversized belt helps us to cinch it all in giving your frame a nice structure. Oversized Belts can be paired over dresses, skirts, blazers etc. to give you that amazing hourglass figure without any skin show. It is perfect as one of the fashion accessories for college girls for winter fashion.
How to Style: You can pair a saree with a trench coat to tie in all the layers add an oversized belt. Also pairing a patterned blazer with a printed satin skirt, cinch your waist in by wrapping the belt at the smallest part of your waist. Also, layer your basic top with a sweater vest with a denim midi skirt and wrap your waist with an oversized belt to grasp that perfect oomph to your outfit of the day. In fact to give an elongated appearance for midi dresses, wear your teddy coat over it and tie in the oversized belt. It adds to your height immensely. This hack has been successfully applied by many body positive as well as petite influencers; like Sakshi Sindhwani, Cherry Jain and Diksha Rawat as well.
3. Chunky Ear Hoops and Layered Dainty Necklaces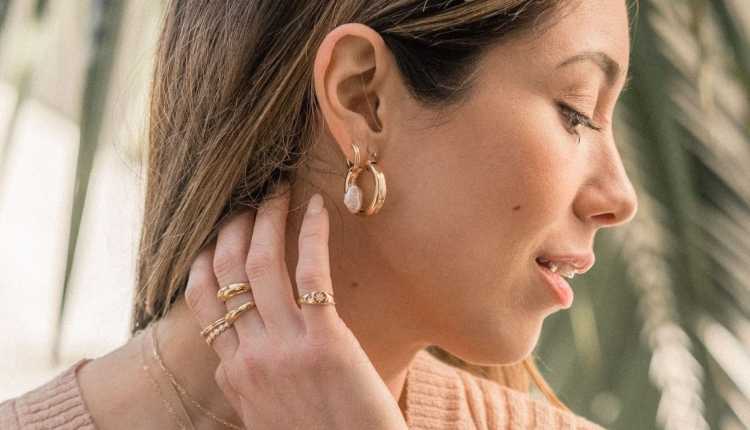 When you are aiming for that minimal glam look, but you want to wear something that's not too flashy layered necklaces, and chunky but small ear hoops are your go-to winter fashion accessories any day for any kind of outfit be it western or Indian. As accessories go by, ear hoops and dainty necklaces can be such glam accessories for every college going girl and everyone should own them owing to the fact that it is going to remain in vogue for quite a while. This trend is here to stay.
How to Style: With a short peplum Kurti, you can wear a deep neck one or if buttoned, snap the buttons open to layer the dainty necklaces. As the look is minimal, you can put in the ear hoops to add that extra bling. You can replace the Kurti with any basic dress, and the look is all the more chic with the muted tones of bling. Diksha Rawat has been going for that muted bling with her pantsuits, flowy dresses and even biker look books.
2. Bulky Scrunchies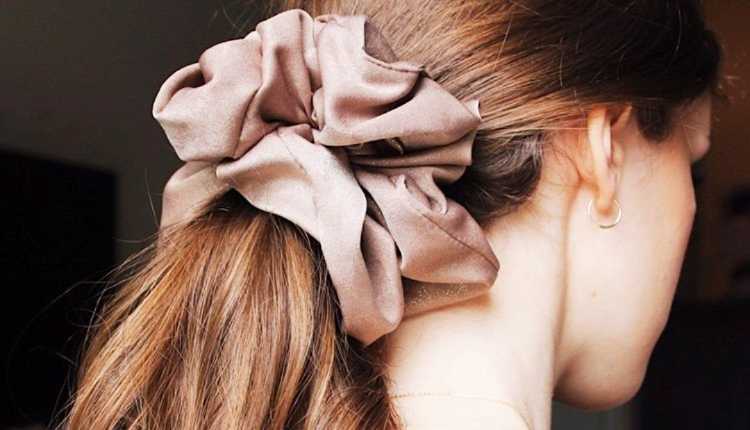 Even though you like all those open hair wind-blown pictures, they aren't always practical when you have to travel long distances for your hangouts. Scrunchies- be it satin, velvet or fur ones; have emerged especially in this pandemic as a great winter accessory as well as to wear as a hand adornment.
How to Style: It will go with any outfit, just tie your hair with the scrunchie and let your hair loose as you wear it around your wrist to be that picture-perfect diva and wow everyone over our social media. Bracelet-cum-hair tie. Check.
1. Stacked Rings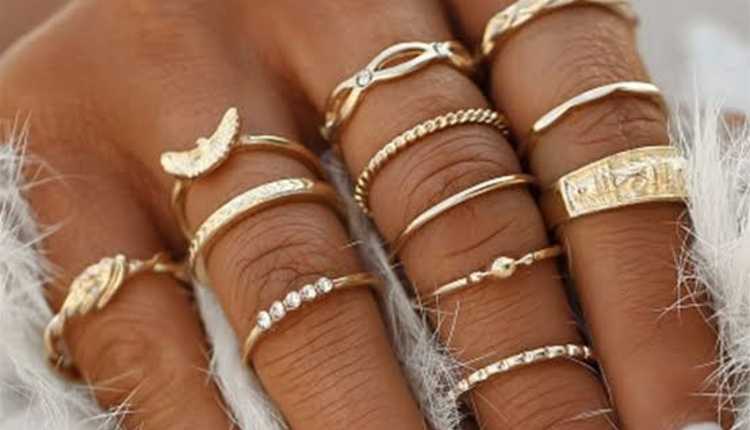 Take any outfit to be it Western or Indian and stack your rings all over your fingers either oxidised or rose gold ones. The muted ones bring a great boho aura to amp up your outfit—preferably plain finger rings as well as knuckle rings and oversized thumb rings. Stacked rings don't strike as the in your eye accessory but still boost up the whole look of your outfit.
How to Style: Get in your casual printed Kurti and add those bling rings stacked over your fingers- and voila "Winter Fashion Diva of the day".