Horror is a subject of interest to most of the directors and producers and several horror movies are being made. Just like Sci-Fi or fantasy movies, horror movies are in demand. The horror flicks give a momentarily high and grasp the audience and the viewers with a feeling of fear, excitement, and awe.
Spooky houses as the primary location in most, while supernatural elements with loads of geeky and goofy virtuals, mixed with a high dose of mystery and suspense, you name it, you have it! Horror has been always a subject of curiosity to humans and horror movies just provide the viewers a visual enchantment and thrilling ways to fulfill the imaginative arousal of the unknown powers that are negative in origin and cautiously framed in a storyline that can bring a sure box office success. Horror movies are made to frighten, scare, and shock the audience who come to watch these movies as a form of entertainment.
The Characteristics of Horror Flicks are:
1. Visuals And Audio content
The major characteristics involve a good combination of visuals and audio content because without these two, horror movies cannot give the desired feeling of fear and suspense. A well crafted graphical adventure with a combination of darkness and shadows, a creeping, haunted house, few bloodsheds and lots of drama, a devil or an angel, demons, and survivors, God-fearing to a narcissist, all things well directed in horrific visuals adds to what is called a ghostly and paranormal horrific story.
2. Suspense and Mystery
The horror movies aim towards creating a sense of suspense and mysteries to keep the audience want for more, as the story moves the characters get involved with sequences and circumstances leading to the mystery to be unfolded by the protagonists or the actors.
Also, read 20 Hollywood Movies to watch during the homestay and lockdown
3. Imagination and Fear of the Unknown
The horror movies usually work of fiction while a few claims to have been made by taking inspiration from real lives, which also adds to the aura of deep curiosity and people tend to watch the flicks with more interest. Whatever be the case, horror flicks are often watched and there is a wide range of audience base of these spooky, scary, and devilish movies.
The Top 5 Upcoming Hollywood Horror Flicks that will surely give you chills in the nights after watching them:-
1. The Rental (release date: July 24, 2020)
The Rental is a much-sought horror and upcoming thriller movie full of mysteries releasing on July 24th in the USA and on July 23rd in the Netherland and then to major countries in the world. It is the directorial debut of the director Dave Franco and is full of graphics and background sound effects that will give you the chills you are anticipating to see in a horror blockbuster. So, this July in late summers you can watch a good horror movie followed by a list of more promising horror flicks! The Rental's plot is written and dramatized by David Franco and the story is that two couples rent a house for a celebratory weekend holiday but later found out that the house is haunted and very creepy! Though the storyline is the usual haunting house-related story which is very common in the horror genre yet it will be going to watch some good visual effects. So, it is going to be worth a watch.
Producer: produced by a bunch of producers including Dave Franco and Sean Durkin(executive producer)
Director: David franco
Cast: Dan Stevens, Alison Brie, Sheila Vand, Jeremy Allen White, etc.
2. Candyman ( release date: September 24, 2020)
Candyman is going to release the coming September 24th, 2020, and is a sequel of the original movie by the same name that was released in 1992. It is considered as a spiritual sequel and Tony Tedd will again play the part of the Candyman, which is going to be full of a quite scary experience especially for the children. The supernatural slasher Candyman is worth watching as the original Candyman and if you haven't watched the first movie, go and grab tickets for this upcoming sequel. played as a ghost that haunts in the Chicago housing projects and is assumed to an alive character will give you and your family nuts.
Producer: Jordan Peele
Director: Nia DaCosta
Cast: Tony Tedd (candyman), Virginia Madsen, Venessa Estelle Williams, etc.
Don't miss the 6 Hollywood Scandals which Shaped one of the Biggest Movie Industry
3. The Conjuring 3: The devil made me do it (release date: September 10, 2020)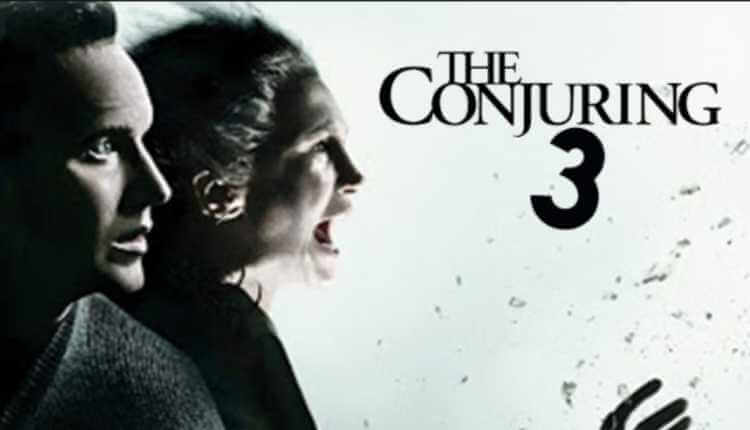 As the past movies The Conjuring (2013) which was based on the true horrific story of the Warrens, is considered as one of the scariest movies ever made and is a paranormal American horror movie genre. its sequel The Conjuring 2 (2016), was also very scary and was also based on a true story in London, the character of Valak, the supernatural and ghostly nun had scared a lot of many people, then the upcoming third movie, The Conjuring 3: (The devil made me do it) is creating a consistent wave about what will the level of horror and Spookiness it is going to amaze the audience! It is predicted that it is going to be scarier than the previous two flicks and will contain a massive dose of fear, demonic, psychological, and creepy content. The conjuring movies are a brand of horror and the producers and directors are trying to assemble more terror in the current movie which will release by the second week of September 2020.
4. Halloween Kills (release date: October 16, 2020)
The much-awaited American slasher and bloodshedding movie Halloween Kills, releasing date is confirmed as October 16, 2020. Directed by David Gorden Green, this movie will contain massive horrifying elements that will leave you speechless as the movie promises deadliest and scariest violent scenes. It was teased by the director himself that Halloween Kills one of the scenes is the most violent movie scene he has directed in his life! Halloween Kills is distributed by Universal Pictures and the producers are confident that it will create more box office revenues than the previous movie Halloween that was released in 2018. it is going to be a good watch for the grown-ups as it contains many violent and disturbing scenes.
Producer: Jason Blum, Bill Block, Malek Akkad
Director: David Gorden Green
Cast: Jamie Lee Curtis, Anthony Michelle Hall, Kylie Richards, James Jude Courteney, Judy Greer, and Nick Castle as Michael Myers or The Shape.
You might be interested in the 5 Best Hollywood Cooking Based Movies to Watch
5. The Devil All The Time (release date: December 2020)
The upcoming Psychological thriller was supposed to be released in the month of May but it has been scheduled to be released in December now. It is a horror and paranormal, phycological movie directed by Antonio Campose and has a huge star cast such as Robert Pattinson, Tom Holland, etc, and is a sure audience catcher movie coming up in December now. The movie is based on the very popular novel of the same name written by the author Donald Ray Pollack. The director has kept the content very much similar to the novel and is hoping to create a suspense and horror blended thriller that will race your minds!
Producer: Jake Gyllenhaal and Nine Stories Production
Director: Antonio Campose
Cast: Riley Keough, Robert Pattinson, Tom Holland, Haley Bennet
Horror sells as a Sci-Fi or romance, so there is a huge audience base including us, waiting to catch some great mind twisters and scary movies for us to entertain this year. Due to COVID- 19 breakdowns, the movies are delaying and many good movies are at shelves to be released. but yes, a good movie on Net Flix or Amazon Prime can also be worth watching to give some fantastic horror movie experience.