Holidays can become quite boring when you got nothing to do. Getting new ideas or thinking about some proves to be as challenging as spending your spare time doing absolutely nothing. Everyone has a desire to spend the time with fun even if it is to be spent alone or with friends as well as family. Make these Holidays worth spending with those who matters for you. In this article we will brief you the Best Ways To Spend Holidays Differently, Excitingly and Interestingly at Home and Outdoor in India or abroad.
1. Explore And Enjoy The Outdoor Views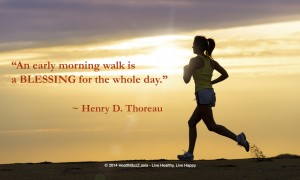 BED..! That's certainly the thought that comes to your mind once you hear the word Holiday. If that's what you are planning to practice, spending your whole day on bed, then don't. Instead of planning on wasting your day plan on making it energetic and refreshing. Once you don't come out of your bunk you won't be able to experience the outside world or the outside view. You won't be able to experience the rain, the morning breeze, or the chilly or sunny whether. A simple walk/jog in the morning will make you feel better for the rest of the day by soothing your heart and mind. And it will help you up with your curves and bulges in order to return your favor. Just
2. Do That Never Done Before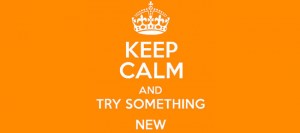 Instead of always sitting in front of television and watching the same show again and again do something that you have never done or wish on doing. Eliminate the monotony, get into your kitchen see for the available items, mix and match them and see what comes out. Play any sport that you played with a partner that is knowledgeable enough to make you learn it and of course in which you have interest.
3. Outing With A Friend
Plan for days and take a companion along with you someone that you are most comfortable with and on whom you can trust completely. Make a list of places that you wish to visit and explore you will eventually come up with certain unknown places. Plan on travelling there but make sure that your safety is also very important. Before leaving charge your phone fully and if possible let some people know about your plans.
You May Also Like : Top 10 Places to Visit With Your Loved Ones
4. Read Books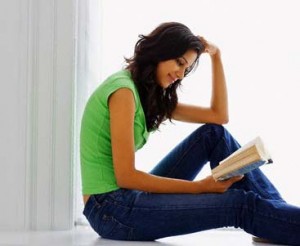 If you are a book lover what better way is than to read books of your choice. If you desire for some alone time then utilise your fondness towards books. Read something that interests you or else in order to try something different come out of your genre too. Now after you decide your preference grab it along with some cookies or wafers maybe and begin the your journey to the fantasy world.
5. Spend Time With Family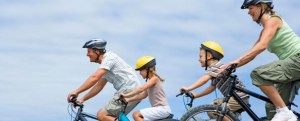 Doing everything on your own does not mean that you have to neglect your family. Maybe plan a picnic with them on a pleasant day and on the same day give your attention to only and totally to them. Make the day worth remembering for the whole life. Play few games, discuss over some topic, get some suggestions from them and show them that how delighted you feel when they are with you.
6. Movie Mania
If you are a Movie Buzz, then what better way is there to spend your whole day. Watching your favourite movies again and again would be so much much. You can even go to a Movie Theatre and watch a latest release with a bunch of friends. And after spending your 3 hours time find the nearby McDonald and grab a "Burger" or some "French Fries" with a "Coke" as a refreshment.
7. Reunite To Old Friends


You miss your old friends but your new life and changed circumstances has made you distant from them. This Holiday  season make a list of all your friends with whom you wish to come in person again. Contact with them, choose a day and a place where you will be reuniting again. While you all sit in group, make sure to have a brief discussion about all the changes you life has taken. Remember your old days and bring all the memories back. Live the moment and give your again formed friendship a new START.
You May Also Like: Best Top Places In Delhi For Affordable And Low Cost Shopping
8. Plan For A Tour
Hanging out or spending time with friends is certainly the best way to celebrate Holidays. On this Holiday, plan for an outing with your old as well as current friends. This will help in both your friends group to mix well and get acquainted to each and everyone thoroughly. Decide the place upon unity and before paying visit know about the places minor to major details. Make good Budget so that you don't regret your expenses later. Don't forget to take your camera along with you and click numerous selfies and post them to let the world know.
9. Long Drive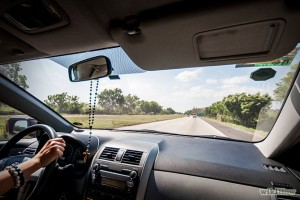 Long Drive could be a great option if you don't feel like sleeping too early. But under the safety measures try and avoid too late night drives. Make sure that you go for drive only with the presence of visible crowd nearby. Avoid driving to new roads instead drive to the known ones. Play the music of your choice and look for food stalls. After eating the delicious food give yourself a treat with a chilled ice-cream in a chilly night.
10. Throw A Party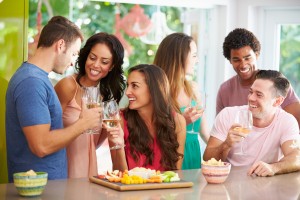 Last but not the Least throw a party bash. Organise a decent get together at your home. You could summon for a Pyjama Party or else a Theme Based Party. Make some tasty home-made food or order some yummy mouth watering pizzas served with a glass of drinks or juice giving you and your friends a BIG Treat. Don't forget to cut the cake as you are celebrating not only your Holidays but your Friendship too. ENJOY..!!