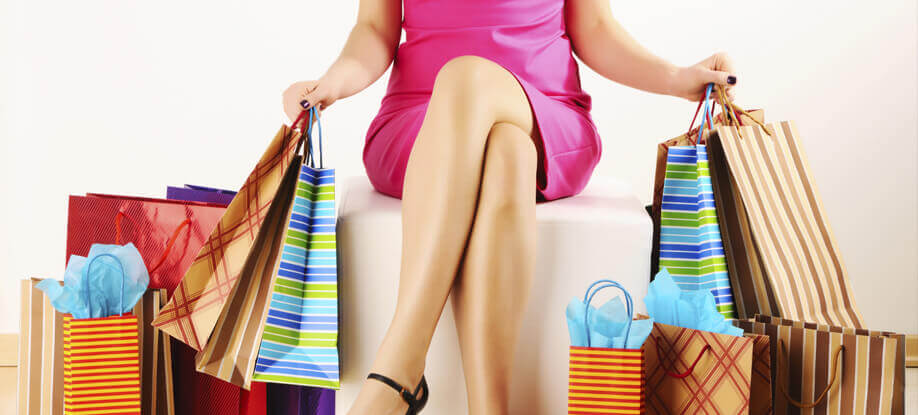 Everyone loves shopping where women holds an extreme merits and desires in shopping. But it's always a matter of concern for them when it comes to Budget. Setting a Budget and keeping a pace with the same is the problem that are faced by them most of the times. Shopping under Budget is the biggest challenge nowadays with a high jump to prices. To resolve that problems here is a shortlisted list of places from where you will be doing the shopping under your  planned scheme.
1. Janpath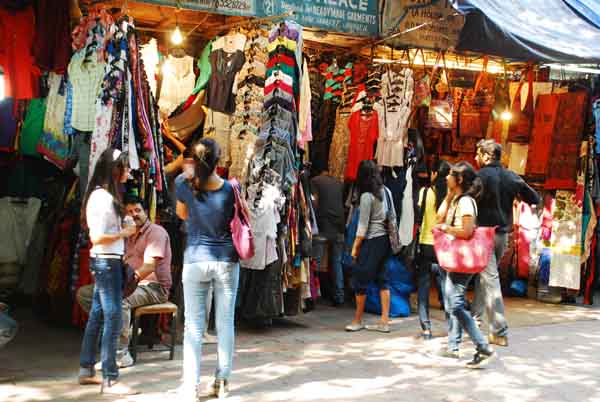 Janpath is located opposite to the Connaught Place (CP). Unlike Connaught Place, Janpath is considered to be much affordable and cheap consisting a local market. The market showcases all types of traditional and Vintage decorating stuffs that will turn up your fondness for your culture. The market is mostly famous for it's cheap yet exclusive range on clothing. All that you need to learn before entering here is to develop your bargaining skills a little than higher and in no time you are ready to fill up your bags with already loaded materials.
Nearest Metro to Janpath: Station-Rajiv Chowk
Also Read: Best Places in Delhi To Hangout with Your Loved Ones
2. Daryaganj Book Market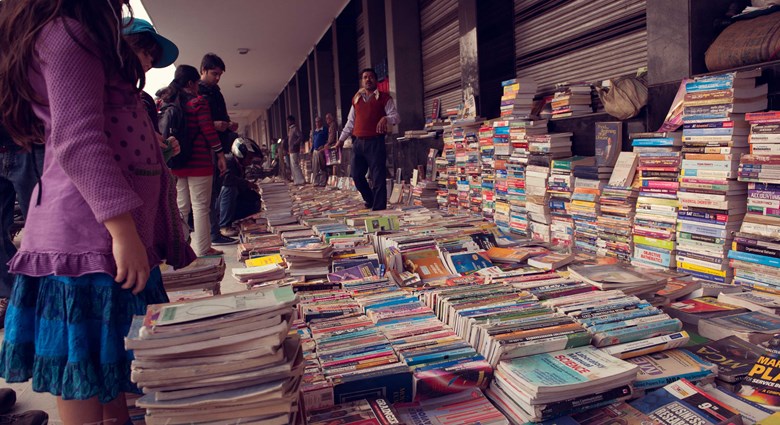 Daryaganj Book Market located in Asaf Ali Road is popular for it's huge and exclusive collection of Second Hand books. The Book Barket sets up in the footpath on Sunday's. Whether you are a Book Lover or a Student you will find everything here and that too at an affordable and luckily enough at half rates than the original price. From novels to Exercise Books to Entrance exams guides it contains almost everything. But do buy only when you are satisfied with the condition, once taken no scope is left for further return or exchange.
Nearest Metro Station-Chandni Chowk
3. Sarojini Nagar Market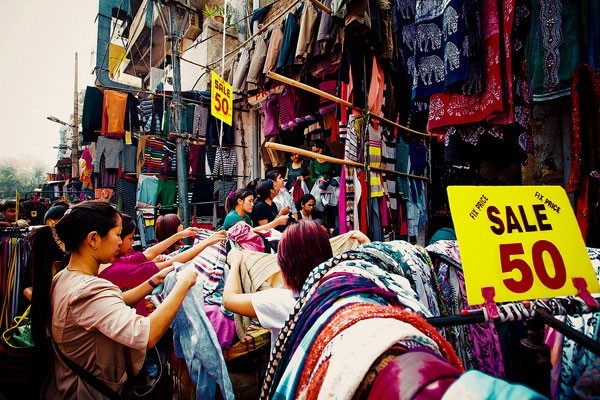 Sarojini Nagar is situated in the South Delhi near Dilli Haat, INA. It is famous for it's variations and variety on clothing. You can expect grab the Best Deal from here. Branded export stuffs are sold here at throwaway prices. This place is always crowded and huddled with people wandering everywhere. Monday's are the best to pay your visit here.
Nearest Metro Station- INA
4. Chandni Chowk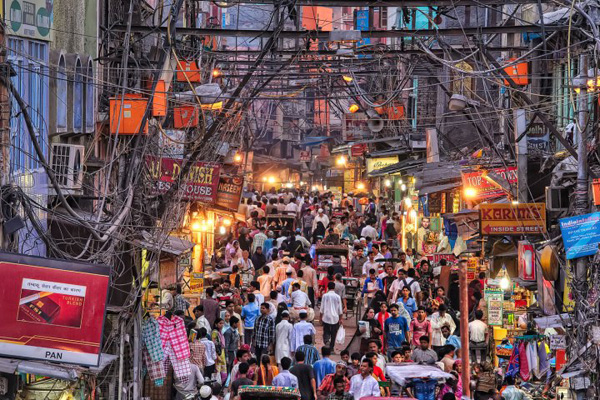 Chandni Chowk is located in Old Delhi. The place is best to visit for occasions and functions related to marriage or festivals. This place is always crowded with people and dealers all day. This is an ideal place to buy traditional clothing for yourself or else for gifting purpose. If you wish to buy Lehenga, Saree, Suit for your loved ones; there is no better place than Chandni Chowk.
Nearest Metro Station-Chandni Chowk
5. Karol Bagh
Karol Bagh is quite famous for it's diverse and exclusive Gaffar Market. You can keep your list of items ready and shop here till it gets over. Gaffar Market is a one shopping destination ranging from shoes to clothes, handbags to electronics and you don't have to worry about swapping destinations for every other item.
Nearest Metro Station- Karol Bagh
6.Sadar Bazar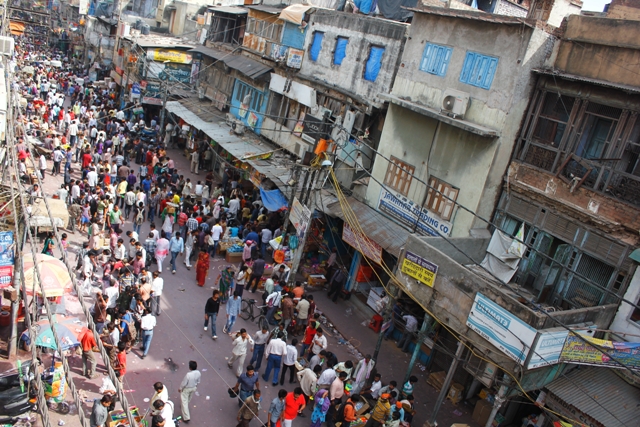 Sadar Bazar is located in the Khari Baoli street. Known for its crowd and buzz Sadar Market is famous for it's varied range of household items, kids toys, spices, cosmetics , replica jewellery etc . Due to its negotiated rates Sadar Market is considered to be the Best Deal Market.During festive seasons this market gets even more fuller in order to get  Better out of The Best. You just need to spend a good time here and you are sorted for the rest.
Nearest Metro Station- Chandni Chowk
7. Tibetan Market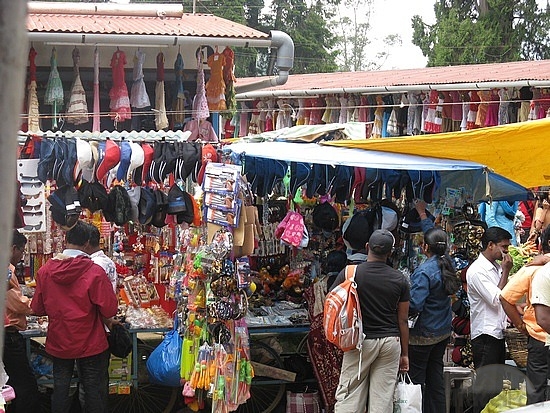 Tibetan Market also known as "Monastery" is located at Maharana Pratap Inter State Bus Terminal. The market is famous for it's unique collections of youngsters clothes, bags and shoes. It is exquisitely rich and diverse in its Natural Heritage products that counts the paintings, precious stones, artifacts and jewellery. Your bargaining trick will surely work in this place.
Nearest Metro Station- Rajiv Chowk